Born in the UK in 2000 as a charity organization but brought to Italy by Fabriano just three years ago, today The Big Draw is the largest drawing festival in the world. It will start in Milan, on September 15 and 16, and cross the country – islands included – until October 14. Over 150 cities, towns and small villages for a real record-breaking festival: the longest draw in the world (one kilometre) and the largest amount of drawing people and the same time (7,000).
A series of non-stop workshops on frottage, coloring, screen printing, calligraphy, lettering, iconography and suminagashi, the ancient Japanese technique of decorating paper with "floating ink" will be held in the courtyards and in the halls of Milan's Sforza Castle. There will be also "This is a Big Draw", the huge roll of white paper on which anyone can draw giving life to a large, collective and 100 meters-long artwork.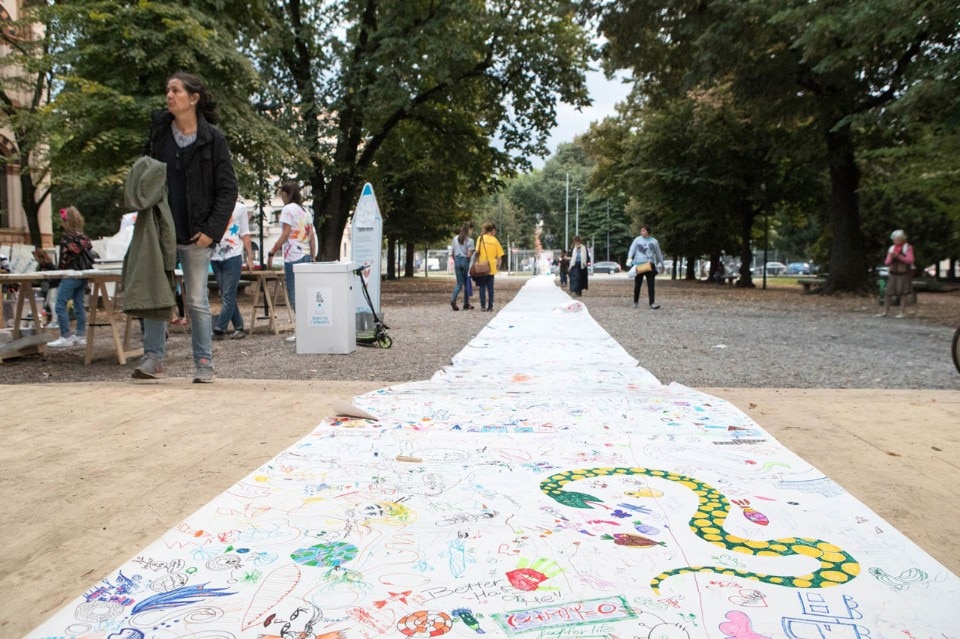 The most interesting part, however, especially for a more adult and demanding audience, concerns the "artist's studios", a limited series of workshop that you can book exclusively at the infopoint during the two days of the festival. This part is held by professionals of design: Francesco Lucchese, who teaches how to design a glass vase from a drawing on paper; Dario Cestaro, expert in "pop-up pages" making; Sandra Borszc with her DIY pinhole cameras; Eleonora Cumer, who shows how to print with the hand colouring technique of the pochoir, or Guido Scarabottolo, graphic and illustrator for Domus, the New York Times and the New Yorker, who introduces to the most archetypical pencil drawing. From the most ancient techniques to the most currend trends, the first and most extensive excursus on hand drawing in Italy is ready to go, in order to re-discover what "digital" has not yet dented.
Venue:

The Big Draw 2018

Organized by:

Fabriano

Opening dates:

September 15-16 in Milan, from September 17 to October 14 all around Italy

Location:

Sforza Castle, Milan