The 7th edition of Open House Rome is dedicated to the Human Factor, namely to those who inhabit and animate architecture. Rome is continually offered as a destination for architecture, which is inevitably often historical and nevertheless extraordinary. The event was created to open the doors of buildings that are usually closed to the public, and it is organised according to different thematic areas.
The program of Open House includes a wide range of modern and contemporary architectures and institutions. Speaking of modern heritage, the Bruno Zevi Foundation – located in the house of the well-known Italian historian of architecture – will be visitable as well as the Palazzo delle Poste at Nomentano by Mario Ridolfi and Mario Fagiolo and that of Ostiense by Adalberto Libera and Mario De Renzi, along with the Palestra del Duce at the Edificio delle Piscine del Coni by Luigi Moretti.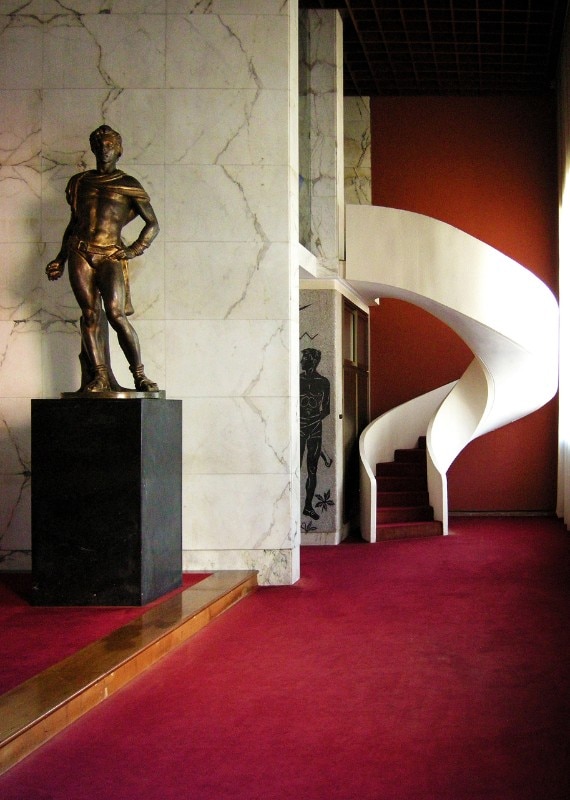 Between two epochs, the sixteenth-century Palazzo Zuccari, home of the Hertzian Library with the intervention by Juan Navarro Baldeweg and Da Gai Architetti will be open to visits along with the Auditorium della Tecnica at the Confindustria Headquarters, designed by Pierluigi Spadolini in the Seventies and recently renovated by T-Studio.
Among the contemporary buildings that take part to the event is the Città dello Sport at Tor Vergata by Santiago Calatrava, the Italian Space Agency by 5+1AA and Annalaura Spalla, the Innovation Hub of Rome Tiburtina designed by It's studio, the Città del Sole by Labics and the Center National Operative Transplant by IaN+, Luca Galofaro, Carmelo Baglivo and Stefania Manna.
Title:

Open House Roma 2018

Opening dates:

12-13 May 2018

Location:

Rome