Charcohol – the combination of words charcoal and alcohol – is a restaurant and cocktail bar offering charcoal-grilled global cuisine and craft cocktails in an old building in the center of Shanghai. Designed by Studio 8, who conceived the visual identity, interior and exterior spaces, the restaurant in Fengsheng Li is inspired by charcoal and its transformations. The space is organized on two axes representing time and temperature – based on the idea that the perfect taste comes from ingredients cooked at the right temperature for the right time.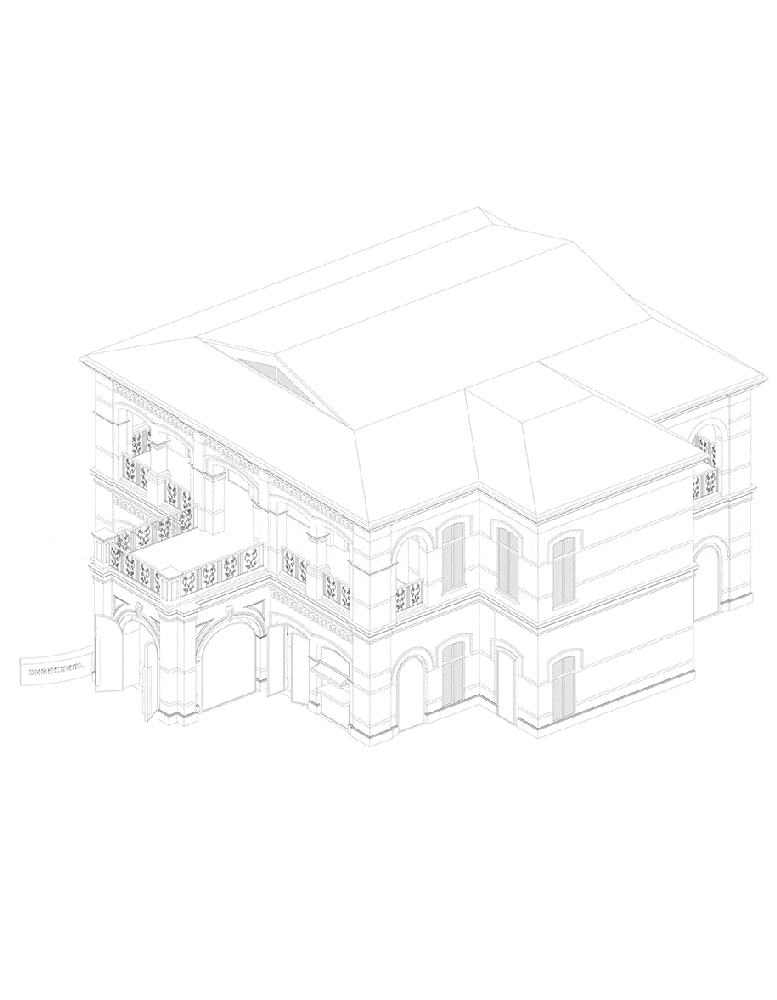 Time axis includes three dining halls that conceptually describe the transformation of wood to charcoal and then to ash. A half-burnt wooden column is suspended over a lava stone block in the portico at the entrance: a new door was added without touching the original brick structure thanks to a steel and glass system. The main central hall is converted to black, while the third one has white-grey plastered walls and, again, bricks.
Temperature axis includes the kitchen and the fireplace and it is represented by red tiles on the floor. At the centre of the axes is the bar with a giant installation of fanned palm leaves set above. An outdoor seating area completes the temperature axis.
Project:

Charcohol Restaurant and Cocktail Bar

Location:

Fengshengli , Lane 245 North Maoming Road, Shanghai

Program:

Restaurant and cocktail bar

Architects:

Studio8

Leading architects:

Shirley Dong, Andrea Maira

Client:

Charcohol

Construction company:

Shanghai Tuoqi Construction and Decoration Co., Ltd

Brands:

Bentu, Lost&Found, Ziin, Zaozuo, Zara Home, Aytm, Puebco, Mosa

Area:

300 sqm

Completion:

2019