The Salone, increasingly anticipated with openings and cocktails that intercepted the Milan Art Week, Broken Nature and the new Museum of Italian Design at the Triennale, actually started last Friday.
Piazza Duomo is sealed by a giant armchair by Gaetano Pesce pierced by a thousand arrows, the giraffes in love by Marcantonio smell amiable at the Statale, and the installations promise a total enjoyment of the senses, as Studiopepe's "Les Anarchistes" or the black and white Korean craft show at Superstudio. 
For the first official day of Fuorisalone, Domus suggests five venues not to be missed.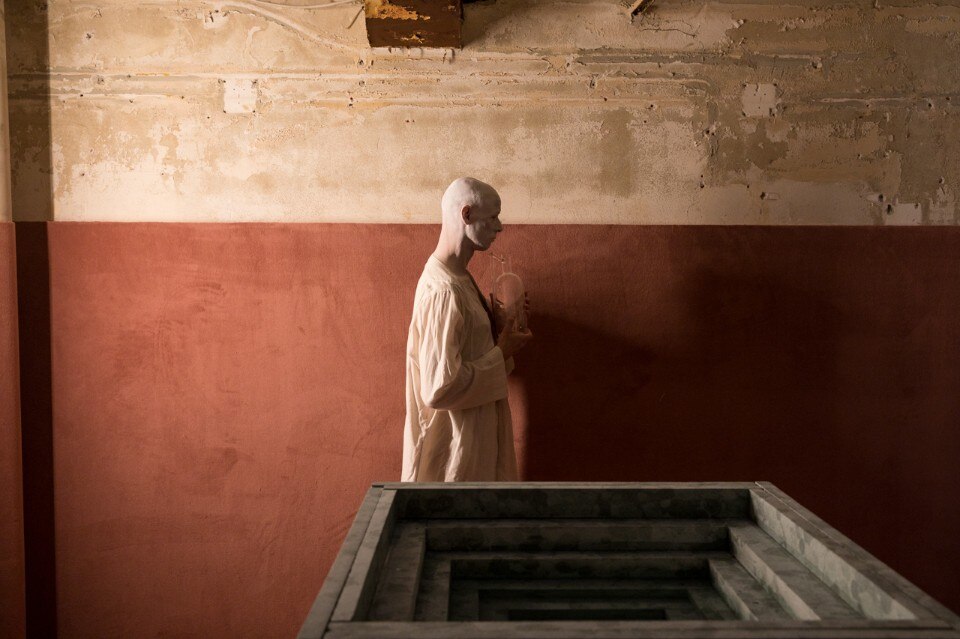 Nilufar Depot
In via Vincenzo Lancetti 34, Nina Yashar offers three exhibitions in her generous Nilufar Depot: "FAR" ­- an immersive setting made of huge inflatable 'parasites' designed by Studio Vedèt and Space Caviar-, "New sculptural presence", curated by Nilufar Depot and set up by Patricia Urquiola, and a series of collectible design pieces within "Nilufar and the Great Italian Masters". 

Five exhibits at 5VIE
One of the richest districts of Fuorisalone, the 5VIE certainly deserves more visits. For the first day of the Milan Design Week we suggest five solo exhibitions by Roberto Sironi, Carlo Massoud, Anton Alvarez, Ugo La Pietra and Kiki Van Eijk with Joost Van Bleiswijk. In Via Cesare Correnti 14 there are two major exhibitions on view: "Territorial Design" by Ugo La Pietra on submerged craftsmanship, and "Connect" by Kiki van Eijk and Joost van Bleiswijk on the theme of empathy and chemistry between people.

At SIAM in via Santa Marta 18 you can visit "Human Code" by Roberto Sironi, curated by Annalisa Rosso, which reveals years of research into anthropology, technology and materials. "L'ultima cera", curated by Nicolas Bellavance-Lecompte, shows the extravagant extrusions of Anton Alvarez with wax and bronze within the Church of San Bernardino alle Monache in Via Lanzone 13. At the Oratorio della Passione in Piazza Sant'Ambrogio "Il pesce e gli astanti" curated by Maria Cristina Didero presents for the first time in Italy the work of Lebanese designer Carlo Massoud.
Hermès Maison
In the evening, inside La Pelota in via Palermo 10 Hermès Maison will present its new collections for the home. Last year, the Parisian fashion house set up a metaphysical space of coloured walls covered with irregular tiles in the spaces at Permanente. 
Alcova + Alcova Sassetti
Last year it opened for the first time in via Popoli Uniti 11-13, Centrale station, and it was a big hit. We will follow Alcova also this year, curated by Space Caviar and Studio Vedèt, plus a new appendix in the Isola district called Alcova Sassetti (in via Sassetti 31), edited by Alice Stori Liechtenstein. Alcova defines itself as an "itinerant cultural institution" that uses art and design to temporarily reactivate abandoned places of the city.

Knoll celebrates Bauhaus
Curated by OMA in collaboration with Domitilla Dardi, the highly anticipated exhibition "Knoll celebrates Bauhaus" will open its doors in the evening in the Knoll showroom in Piazza Bertarelli. Tracing the history of the company through the figure of Florence Knoll, the exhibition celebrates the centenary of the Bauhaus during Milan Design Week.