At Palazzo dei Demoni, in via Cesare Correnti 14, the Canadian curator and designer Nicolas Bellavance-Lecompte has curated an exhibition in which the designers have come up with an object without knowing anything about the exhibition location. Genius loci gives way to genius hominis, offering us a look into the design world of eight international designers. What do they have in common? A love of slow and complex processes and an intimate relationship with materials. We find ancient, extinct Syrian marbles, complicated work in glass, balancing light-sculptures, felted wool forming tapestries, modular stools and more. On show work by Anton Alvarez, Bahraini Danish, Dana Barnes, Eric Schmitt, Jeonghwa Seo, Niamh Barry, Roberto Sironi and Omer Arbel.
This exhibition is 100% anti-brief. I wanted to see designers' creativity that comes from their gut.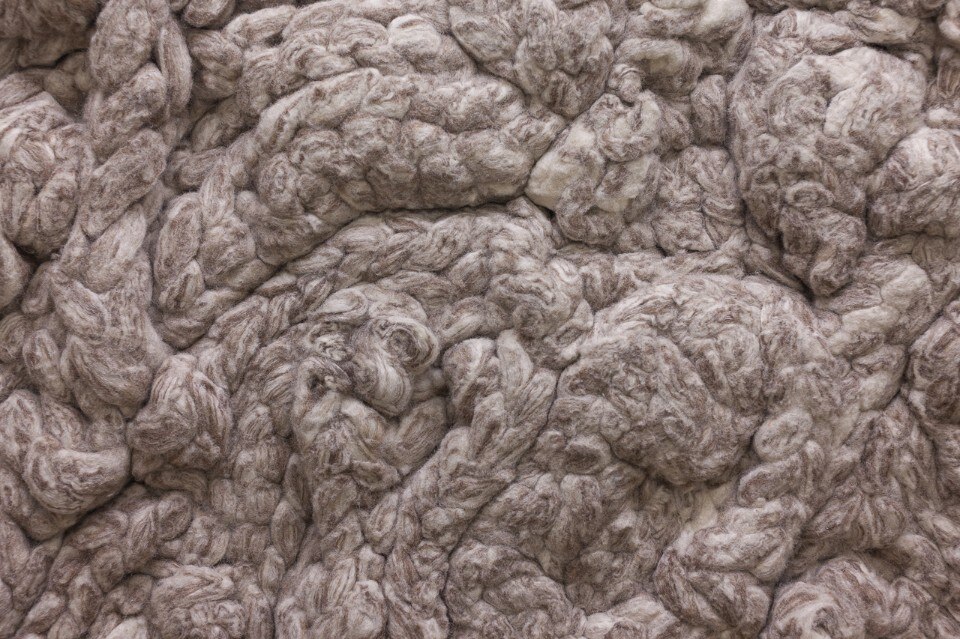 Tell us about Unsighted.                                                                                                I thought I'd like something a little different from the usual, concealing the location from the designers. So for example, we assign room X, without communicating the dimensions or anything else, and ask them to make an object. Many designers have entered into the spirit of it, many have also felt lost because designers are very used to creating site-specific projects and have to attach themselves to a context in order to relate to them.
Can you tell us a bit more about the names you chose?                              I liked the idea of ​​bringing in a cross-section of names, in the sense of not wanting to do an exhibition of "young designers" or one of "superstar designers" but to create a team of designers that were all different from one other, with completely different experiences and cultures, with some new names, others less new, but many of which I think are still little-known in Italy and in Europe. Anton Alvarez is a Chilean-Swedish designer that I have been following for a few years. He makes these particular extrusions with a machine that he invented that looks like a press, which shapes clay in a unique way. Then we have Roberto Sironi, the Italian in the group. He wanted to work on the notion of ruins and researched the ruins of Palmyra in the Middle East, as well as in Ancient Greece and Sicily. He wanted to combine this research with the idea of the industrial ruin and so introduced some rather unusual materials, such as Rima artificial marble to recreate types of extinct marbles that are no longer found. Eric Schmitt, on the other hand, is a French designer, better known in New York, he came up with a system of two lamps that relate to one another, one is hung from the ceiling, one fixed to the floor, creating a kind of ambient bronze bedside lamp.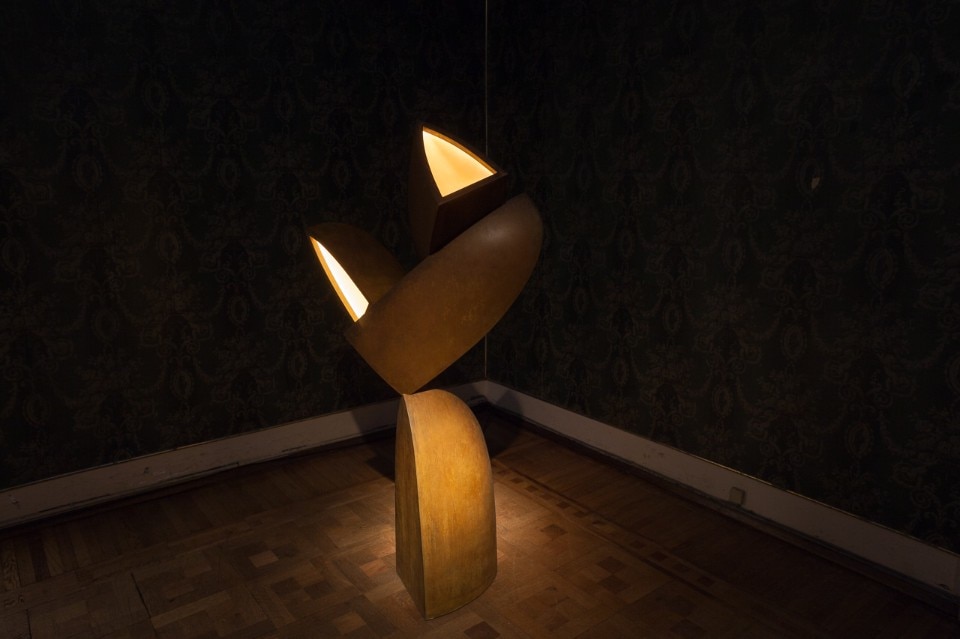 Dana Barnes is an American who works with wool as she is above-all a textile designer. She has a fantastic atelier in New York where she has a team of four women who do the felting, using needles in an old-fashioned way, not embroidered. She also has machines that she invented to do this pressing to separate the wool to achieve a foamy effect. Bahraini Danish is a collective of a Danish guy with two from Bahrain, they are architects and designers with a studio in Bahrain. I liked having the point of view of this region of the Middle East inside the exhibition. They created perhaps the most architectural project, with a system of modular marble tables.
Omer Arbel is Canadian and the artistic director of Bocci, he has a glass atelier in Vancouver where they blow glass as well as fusing it, they use various techniques. One in particular uses two sheets of glass that enclose a square copper net. Unsighted has 82 vases. Nyamh Barry, based in Dublin, is a designer who has worked with lighting for almost twenty years. We worked on a kind of Modulor system because she created a luminous object that takes up the proportions of the human body, in a more abstract way, reminiscent of Le Corbusier's studies or Picasso's sketches. Seo Jeong Hwa is a Korean designer who uses different materials in a very measured way where the materials can be felt and I really liked this kind of rigour and poetry that was behind his works.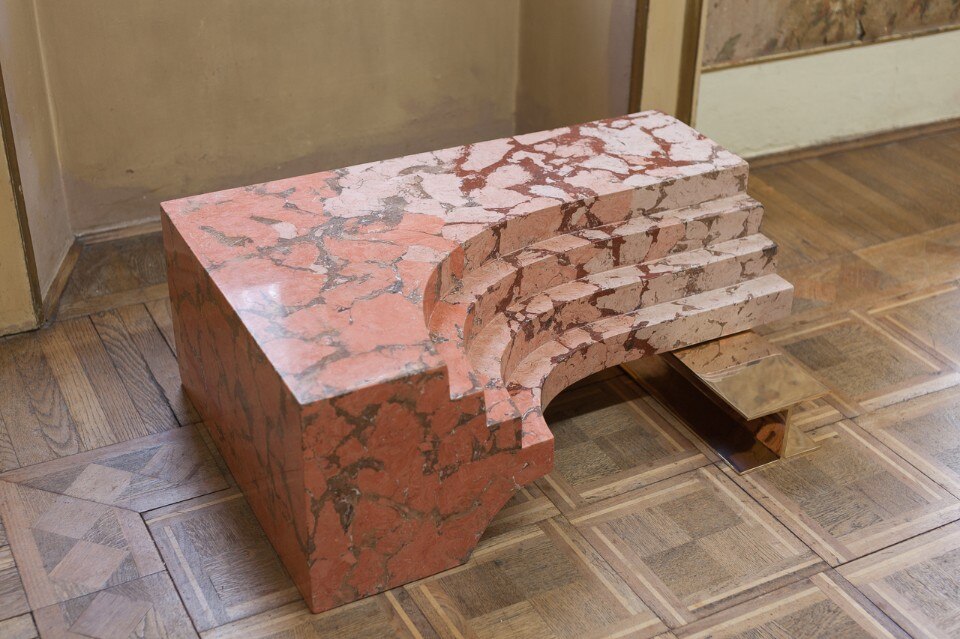 Three secrets to survive the Salone?                                                        Planning is definitely one because it's impossible to see everything, so for example I am already filtering a bit and try not to overlap events, I try and go for the essential. Don't drink too much and don't go out every night is number two because you obviously want to make it to the end of the week and to survive you need to keep a check on your sleep and alcohol consumption - hard to manage at the Salone as you see a lot of old acquaintances and drinking begins early in the evening and you always end up at an event afterwards - this year it's about clubbing too. The third could be about ... shoes! Comfortable shoes because you're out and about ten hours a day and your outfit is very important, it has to stand up to the cold, the heat, the rain and the sun.
Exhibition title:

"Unsighted"

Curator:

Nicolas Bellavance-Lecompte

Designers:

Anton Alvarez, Bahraini Danish, Dana Barnes, Eric Schmitt, Jeonghwa Seo, Niamh Barry, Roberto Sironi e Omer Arbel

Venue:

Palazzo dei Demoni

Address:

via Cesare Correnti 14, Milan

Opening dates:

17–22 April 2018