The exhibition curated by Paola Antonelli, senior curator architecture, and design at MoMA in New York, brings together established and newly commissioned work honing in on the cross-over between design and science with a mission of "correcting humanity's self-destructive course". Alongside the exhibition are a number of national pavilion contributions.

Among the commissioned works for the exhibibion is an investigation into architectural applications for synthetic melanin by Neri Oxman, while Forensic Architecture's work into counter investigations in migration court cases in the Mediterranean is presented in the British pavilion and United Visual Artists lends its Great Animal Orchestra (2016) installation visualising recordings of natural environments by bio-acoustician and scientist Bernie Krause.
 
These are five projects not to miss at the XXII Triennale di Milano exhibition:
Algae Geographies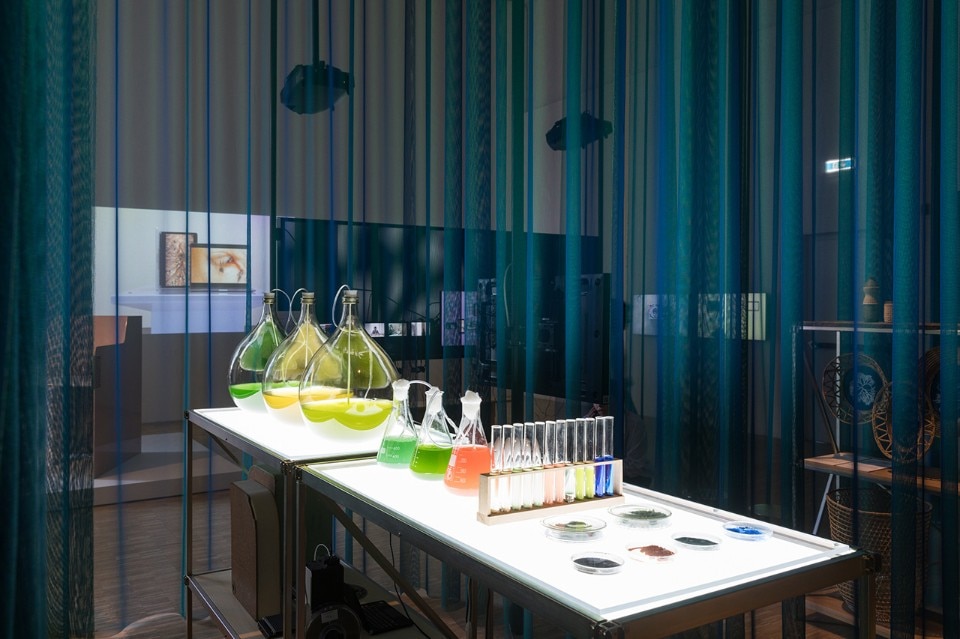 Developed by a team of artists, designers, researchers and scientists from the Atelier Luma in Arles, the "Algae Geographies" project examines new potential for wetlands, seen as areas for the production, cultivation and even the proliferation – due to global warming – of countless forms of algae. Once appropriately processed, these can be turned into bioplastics, biodegradable plastics made from natural raw materials.

Set up in 2017 in the Camargue region, the laboratory has now spread to cover various locations in the Mediterranean area: Turkey, Morocco, Egypt, and most recently Sardinia. In each case, the aim is to create links between local unprocessed biomaterials (algae) and users (cultivators, artisans, designers, universities and local research institutes).
The project has been conceived as a widespread and open network of knowledge which, in little under a year, has led to a considerable range of products: 3D printed vases made of micro-algae and biopolymers (Studio Klarenbeek & Dros), wool dyed with algae (Buro BELéN) and hand-woven baskets made with fibres and algae. Each object reflects local traditions and culture, drawing from local archives and promoting the use of artisan skills and techniques, experimenting with new models of economic sustainability.
Voxel Bio-Welding and Jammed Bio-Welding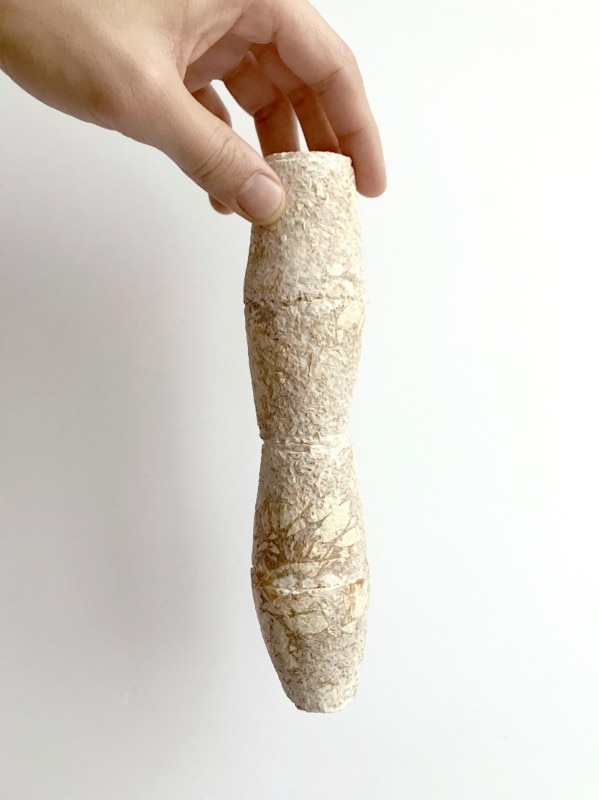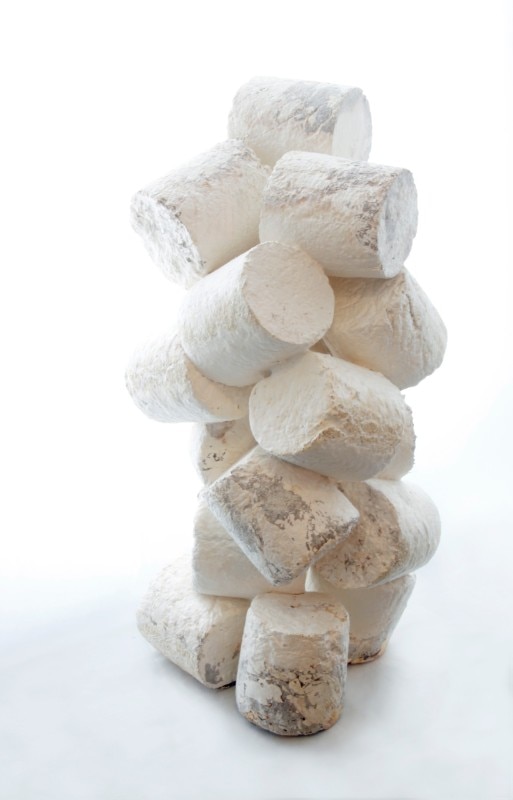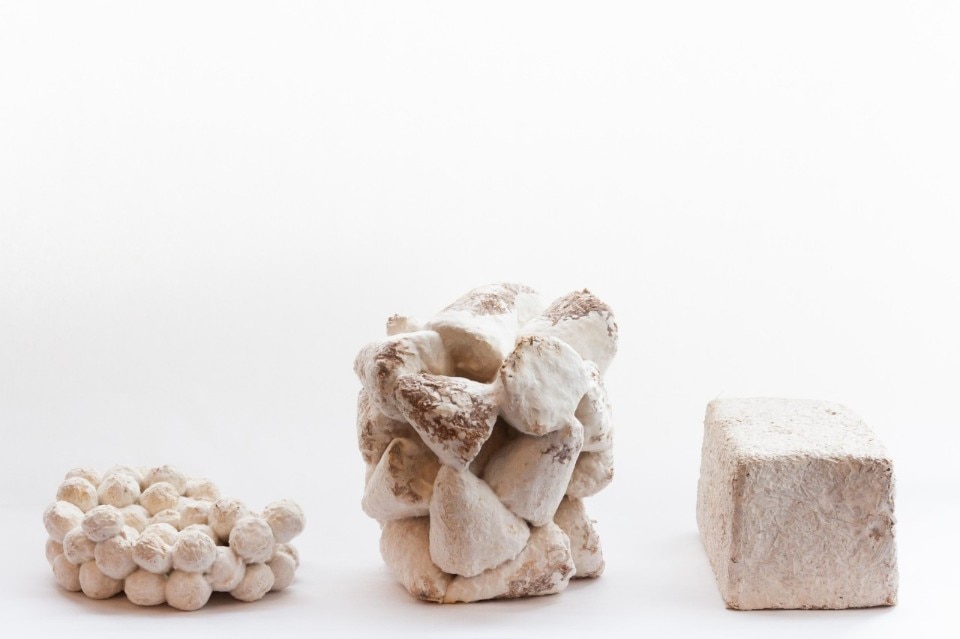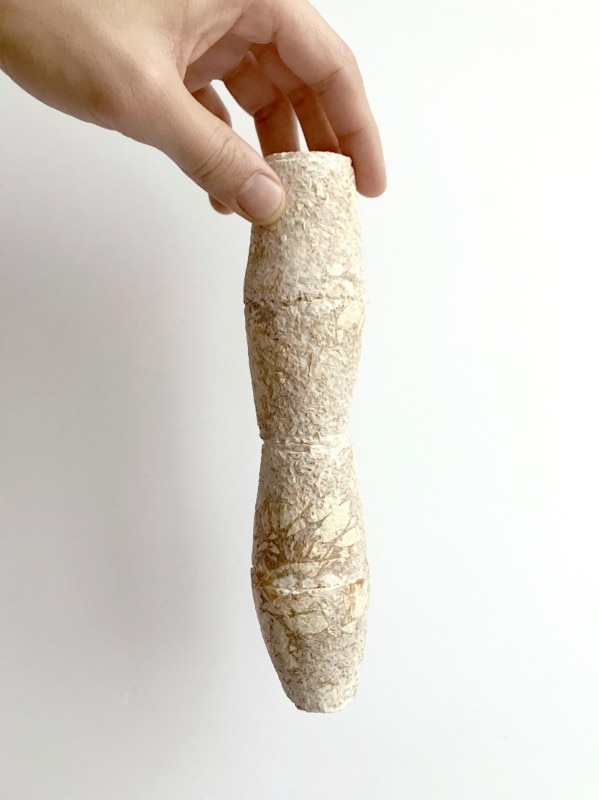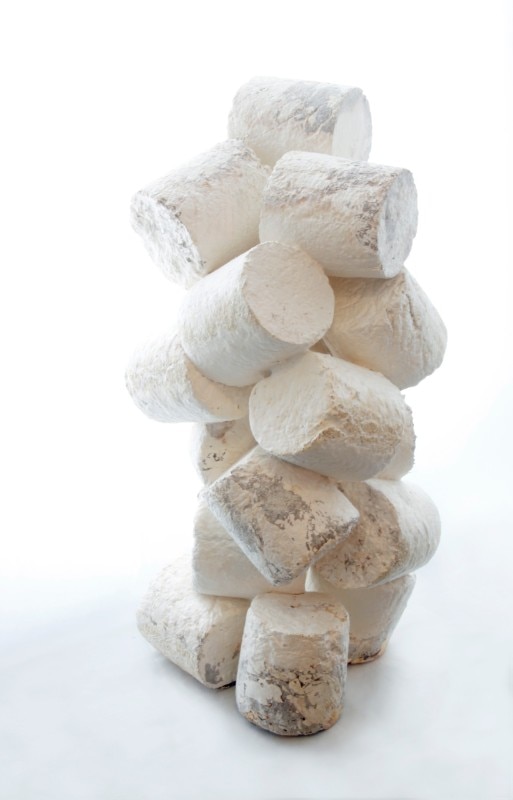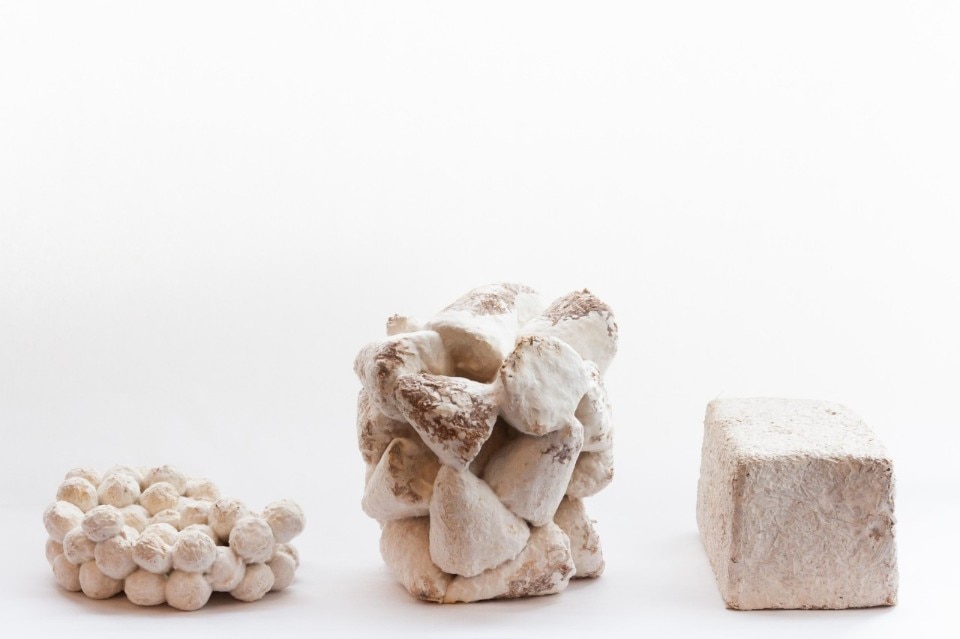 Bricks of live mycelium and corn fibre grow together within formwork to form strong bonds and even capable of healing itself. The "bio-welding" technique is born out of The Living's Hy-Fi projectm, which saw it build a two-pronged tower for the summer Young Architects Program at MoMA PS1 gallery in New York. The idea is that the structure grows together, rather than being a static building process.
"We are working on an approach to design and construction that is less about static objects and complete control, and more about dynamic systems and engaging uncertainty," The Living's founder David Benjamin told Domus. "The paradigm of architecture as a solitary building made of eternal materials is ready to be updated with a more interconnected and cyclical approach."
For the two pieces made for the Triennale, the material has been compressed within formwork in its initial stages before being allowed to grown together onsite. 
"This could be used for rapid construction, for temporary housing, for bottom-up self-organising structures (rather than top-down engineered structures), and for creating buildings that evolve over time and heal themselves," explains Benjamin. 
The MYCO System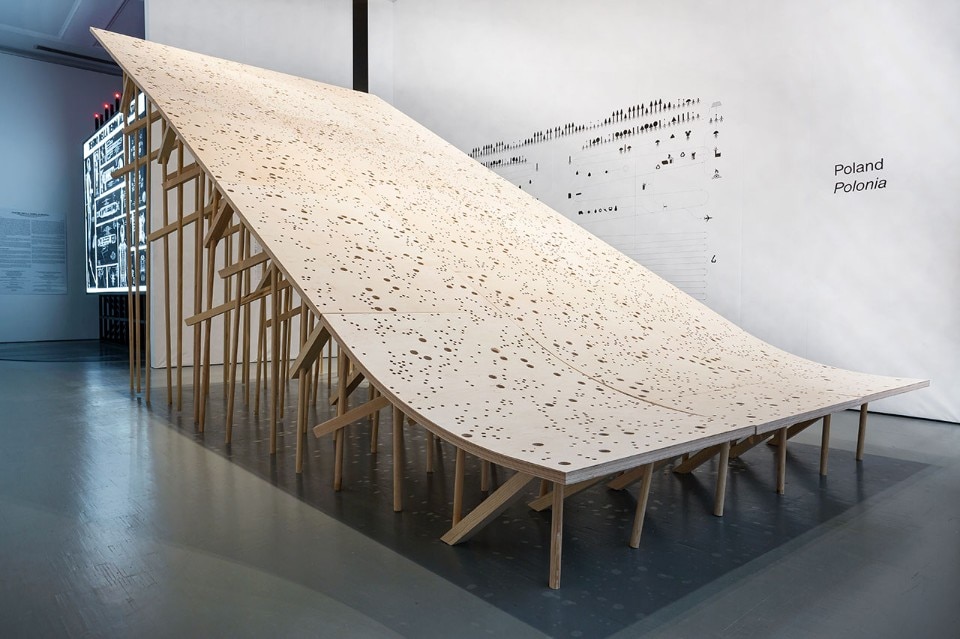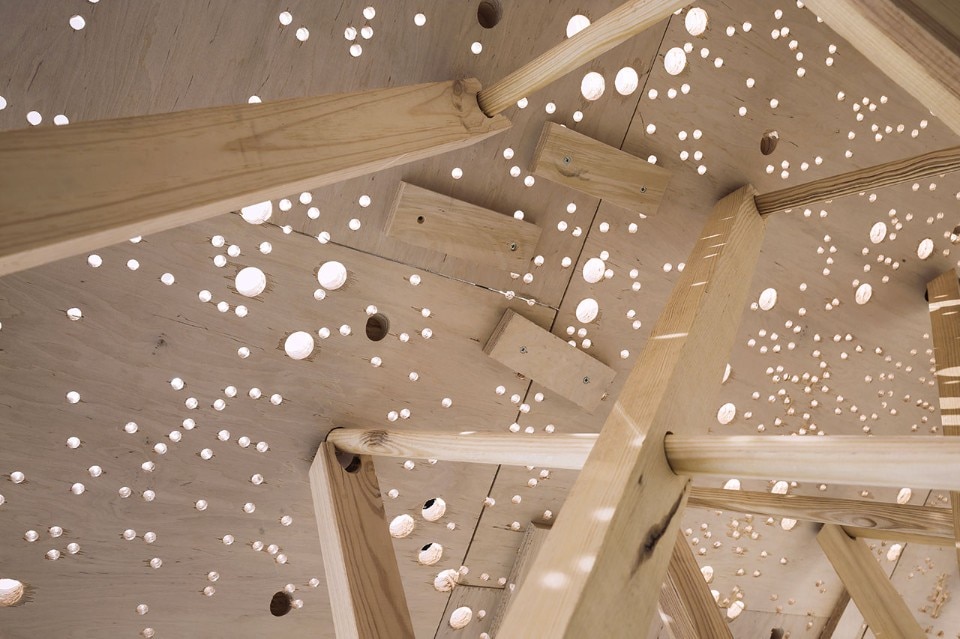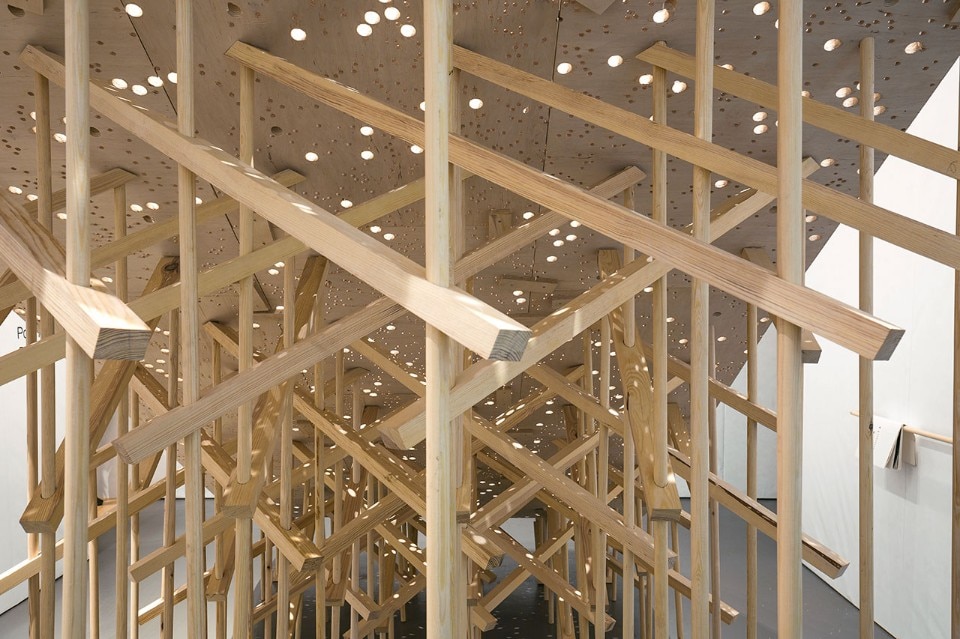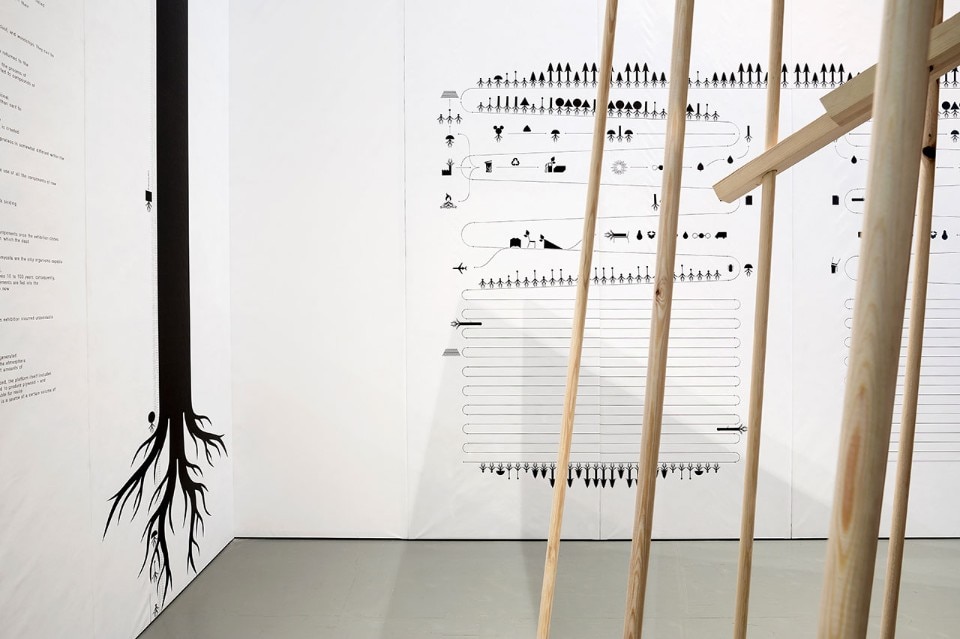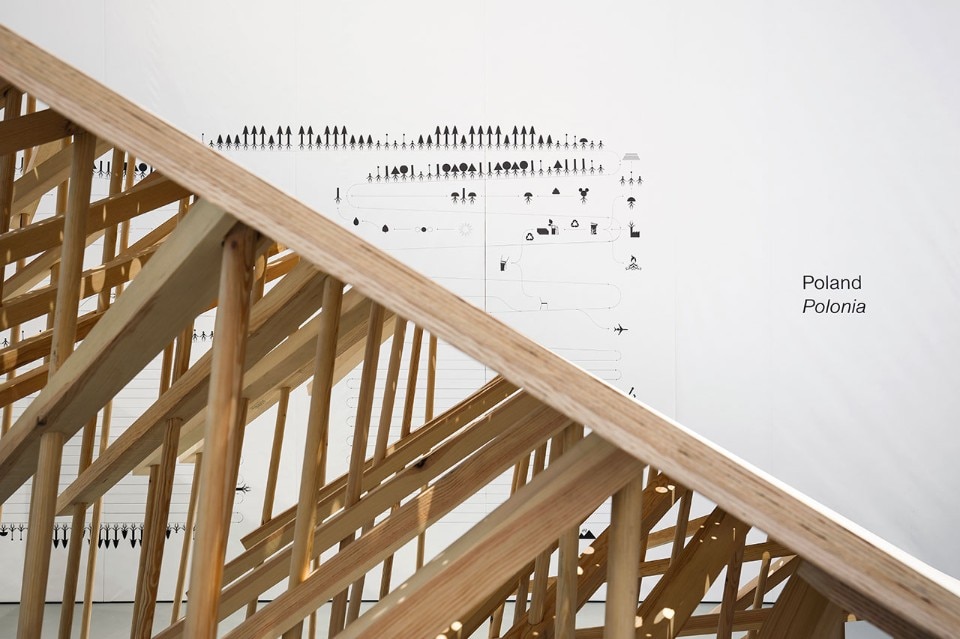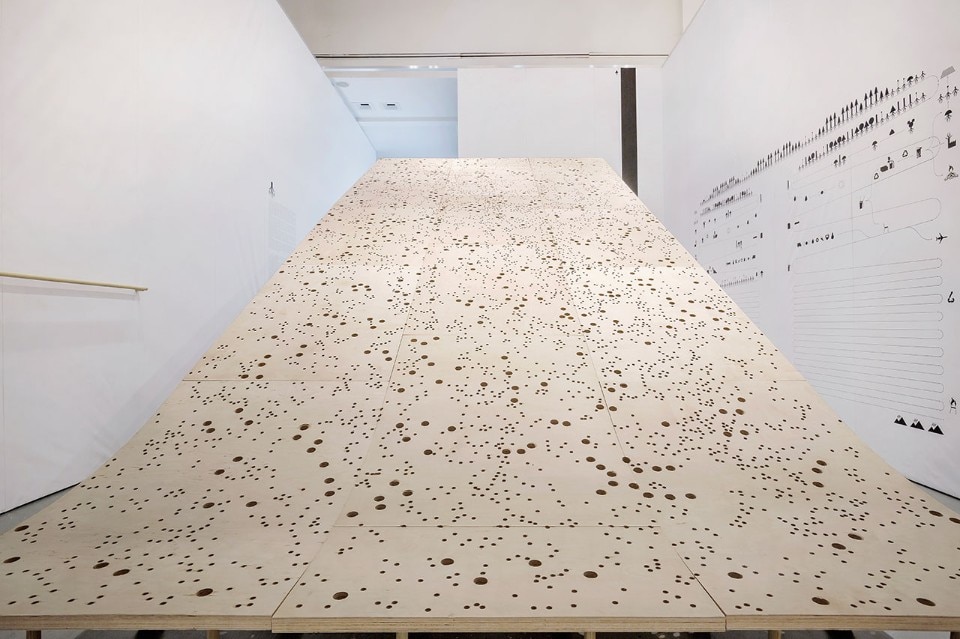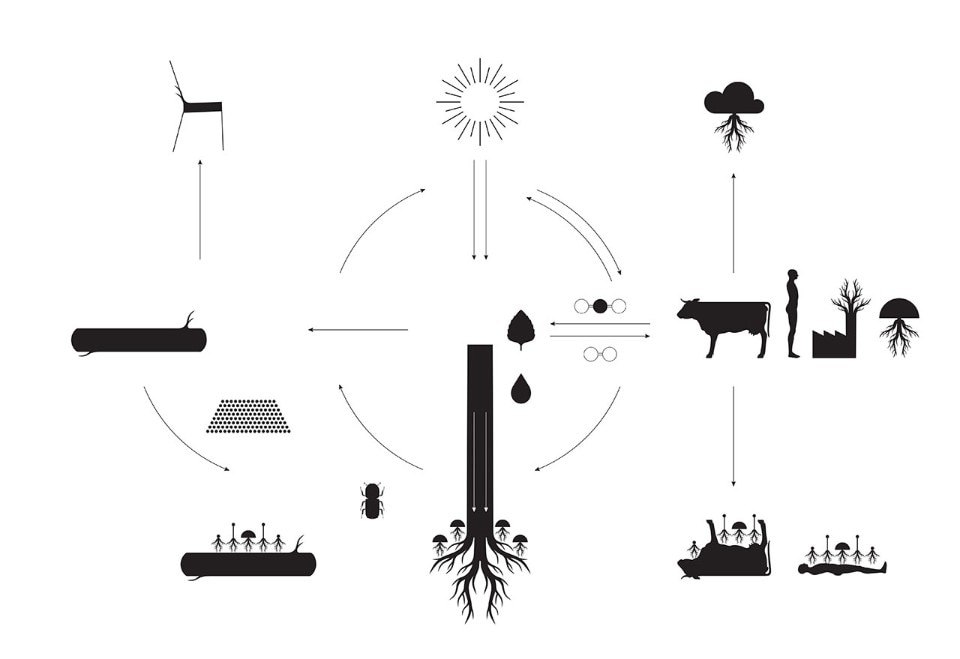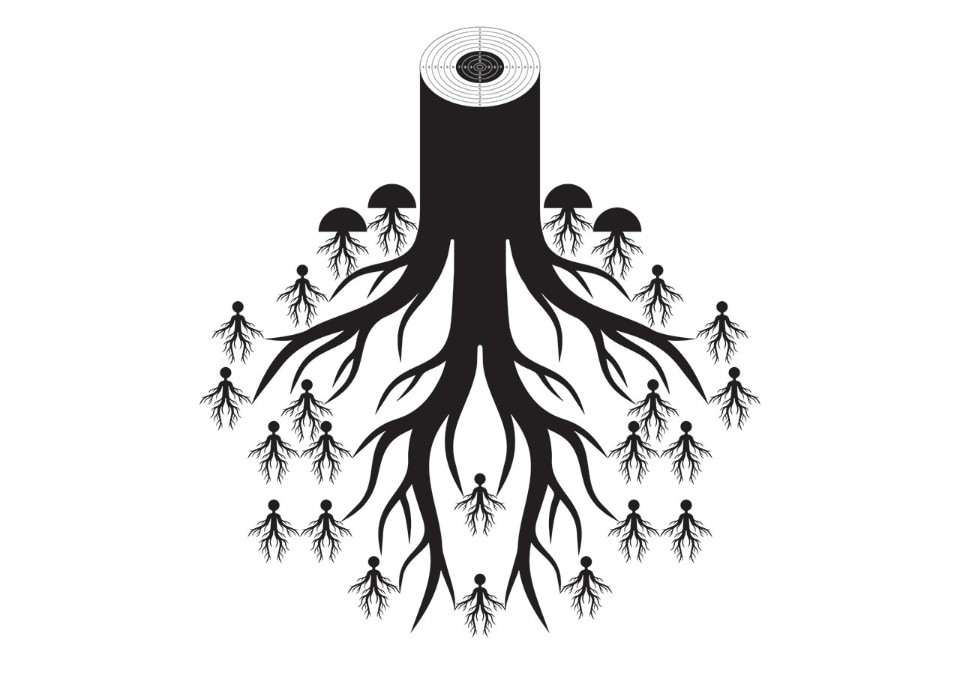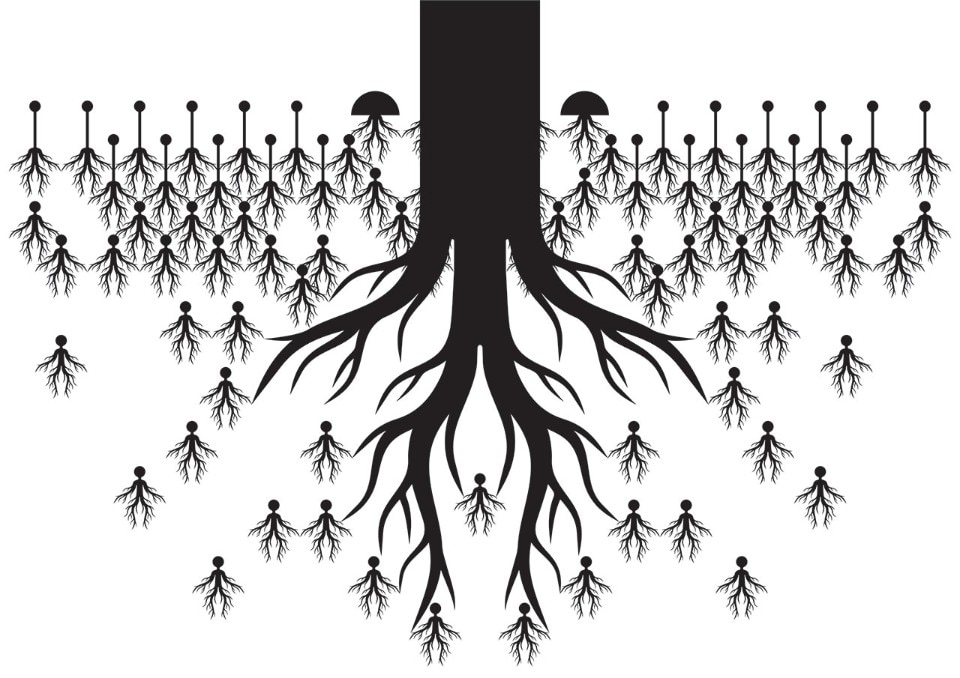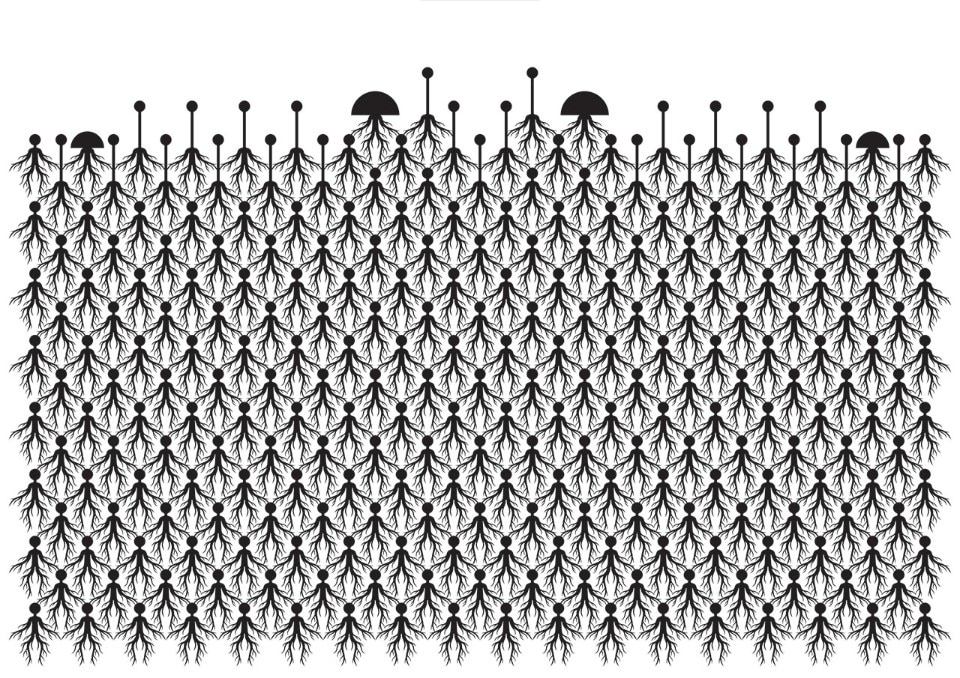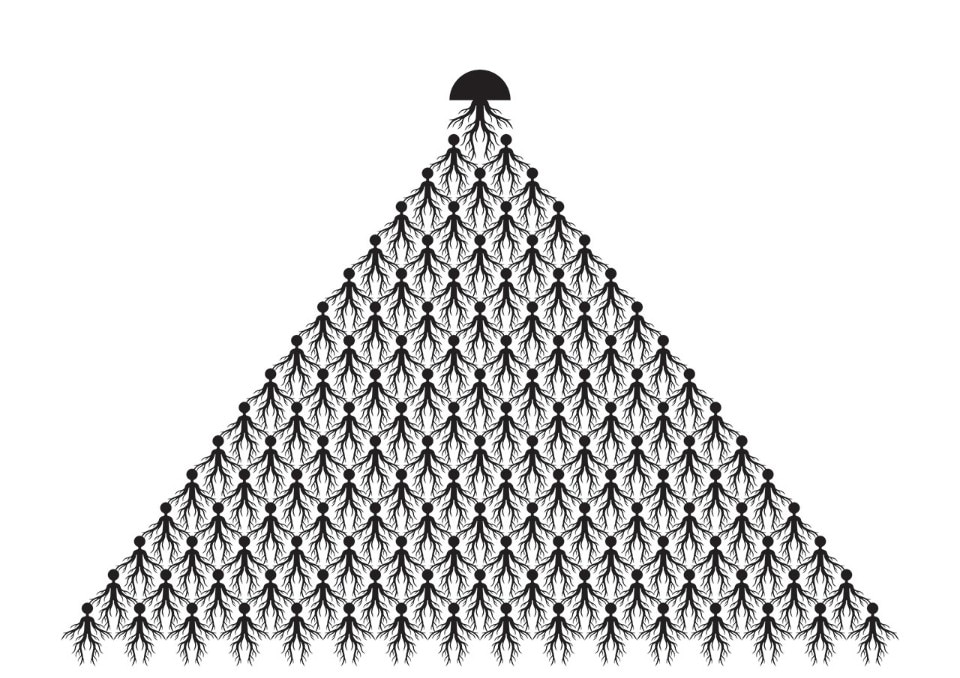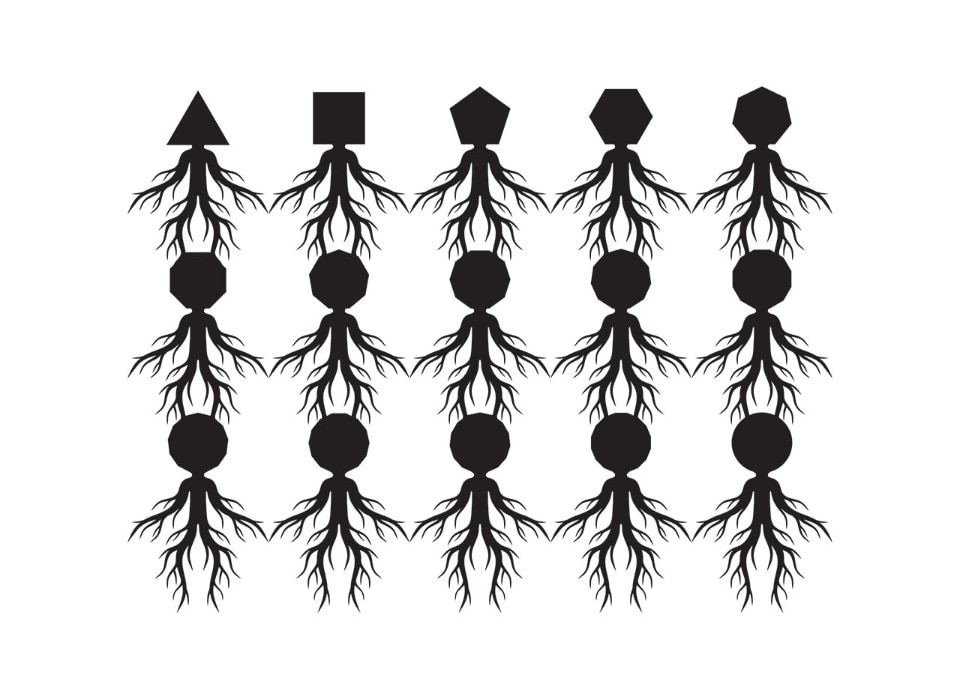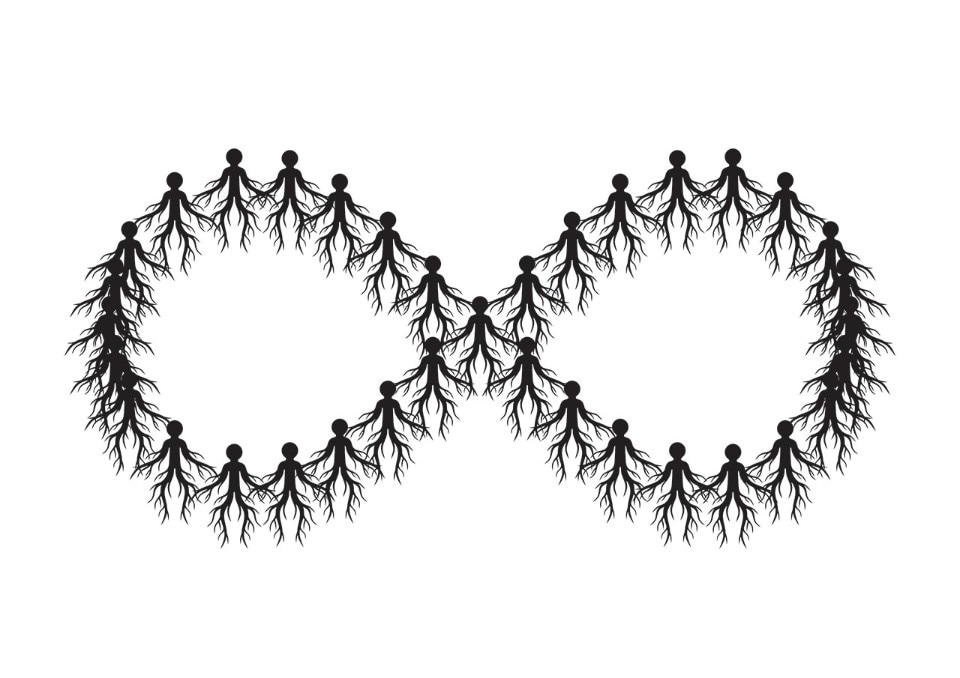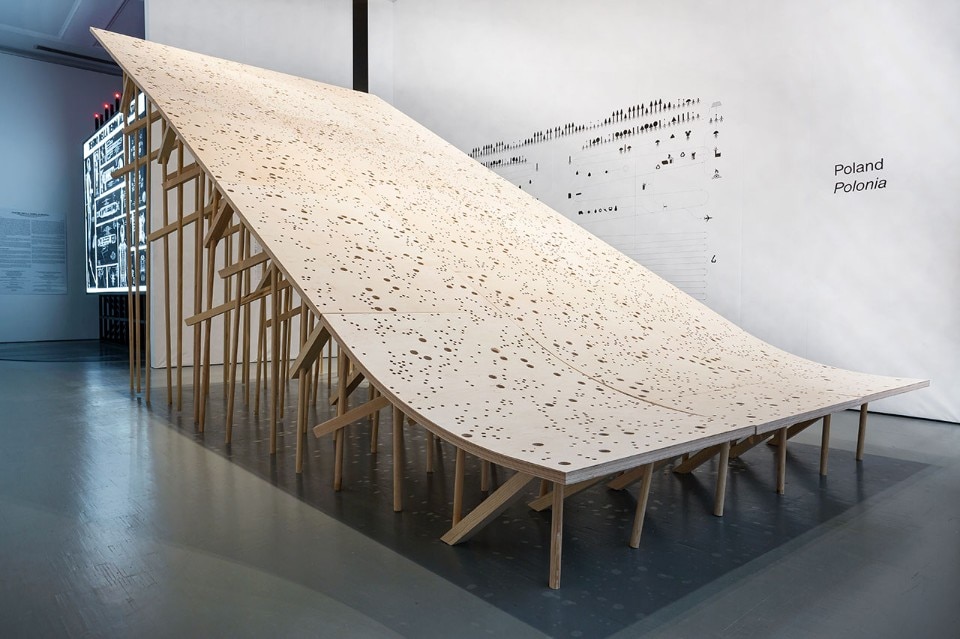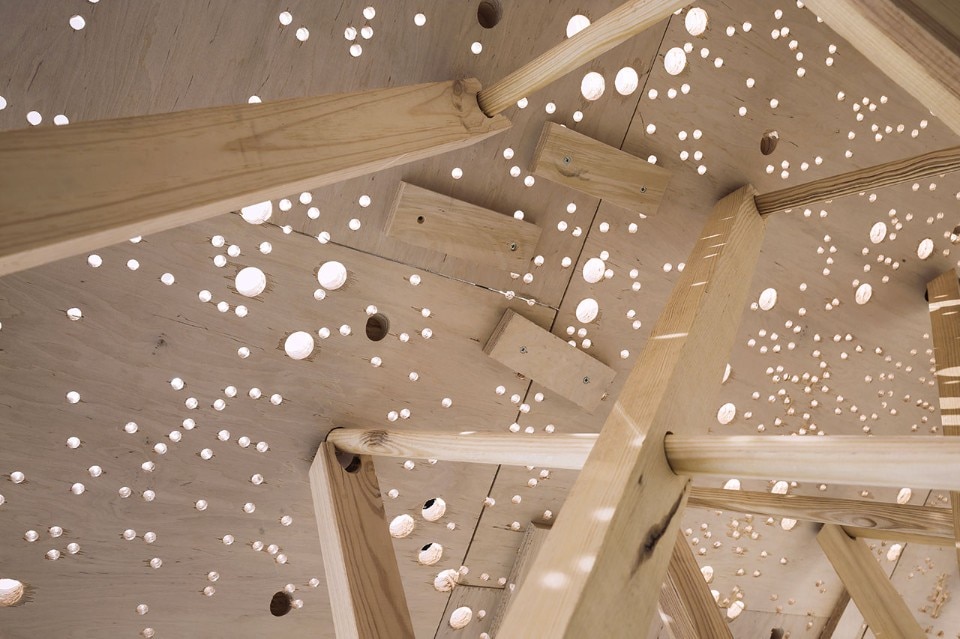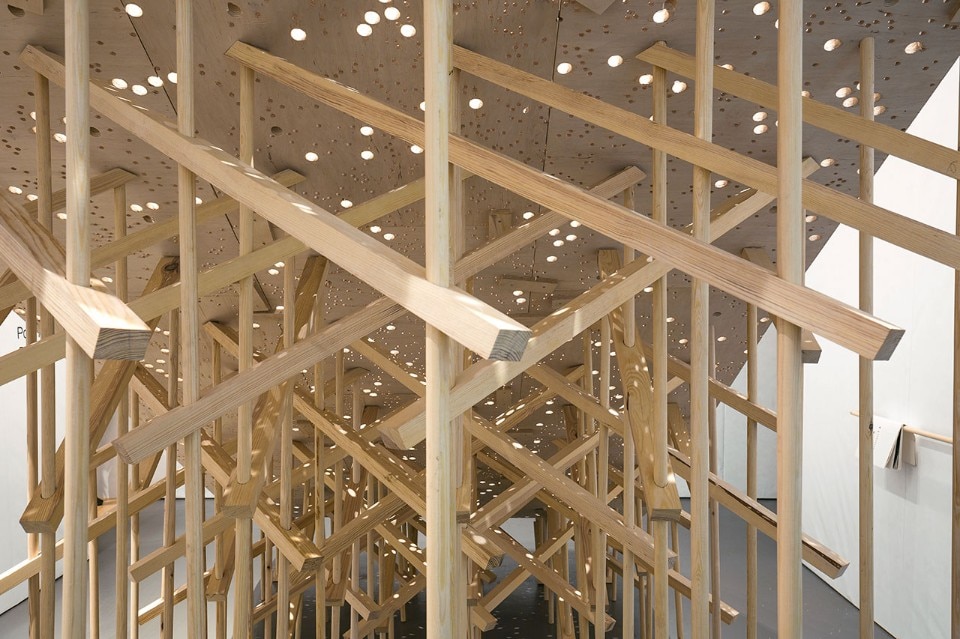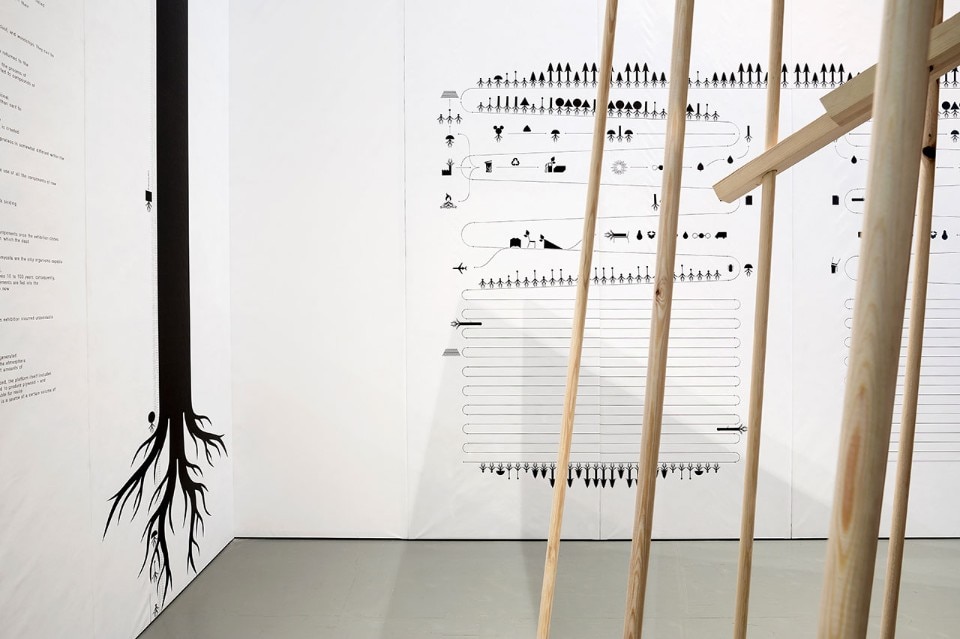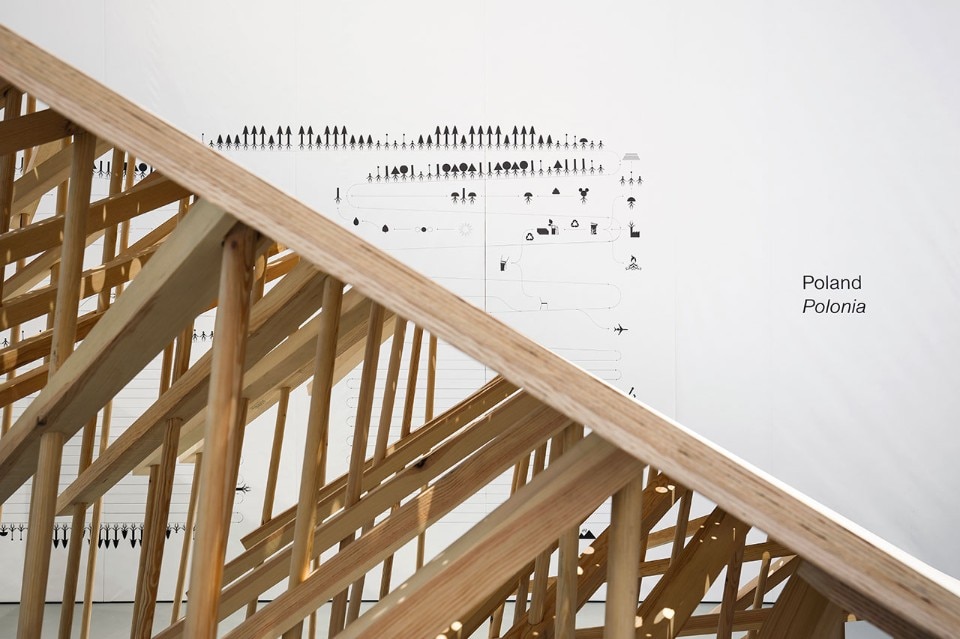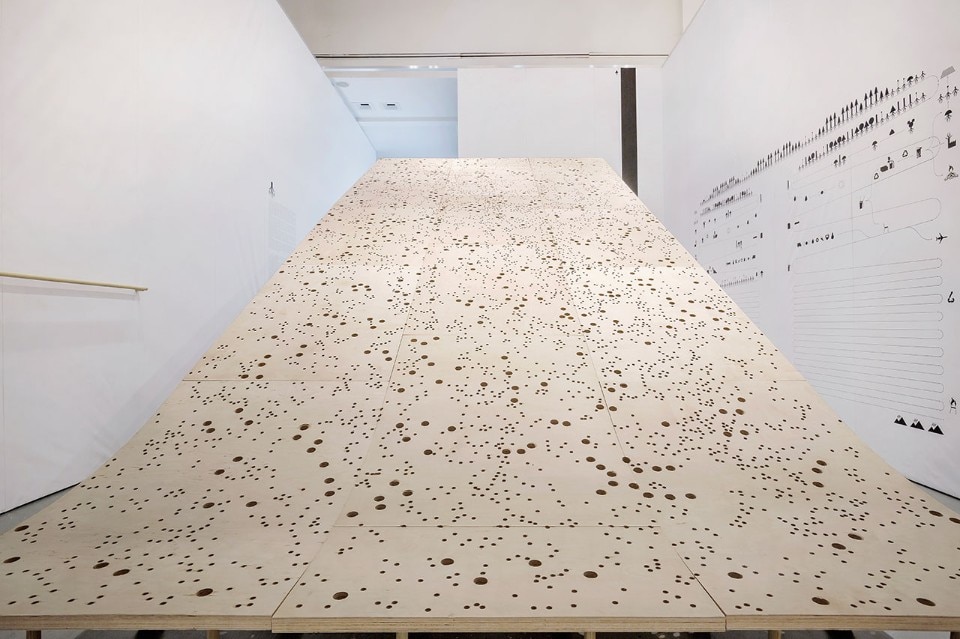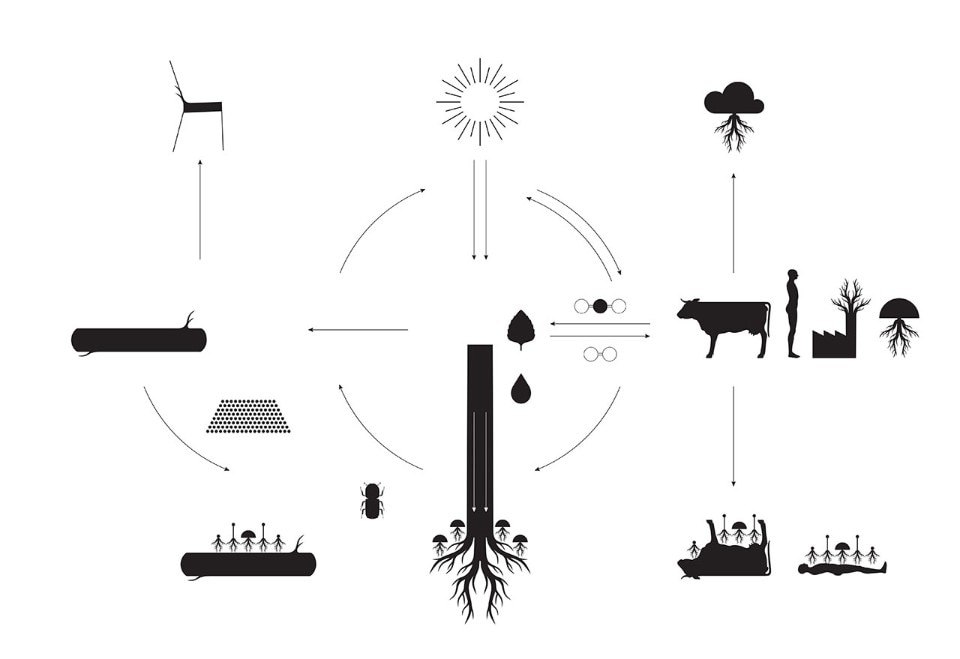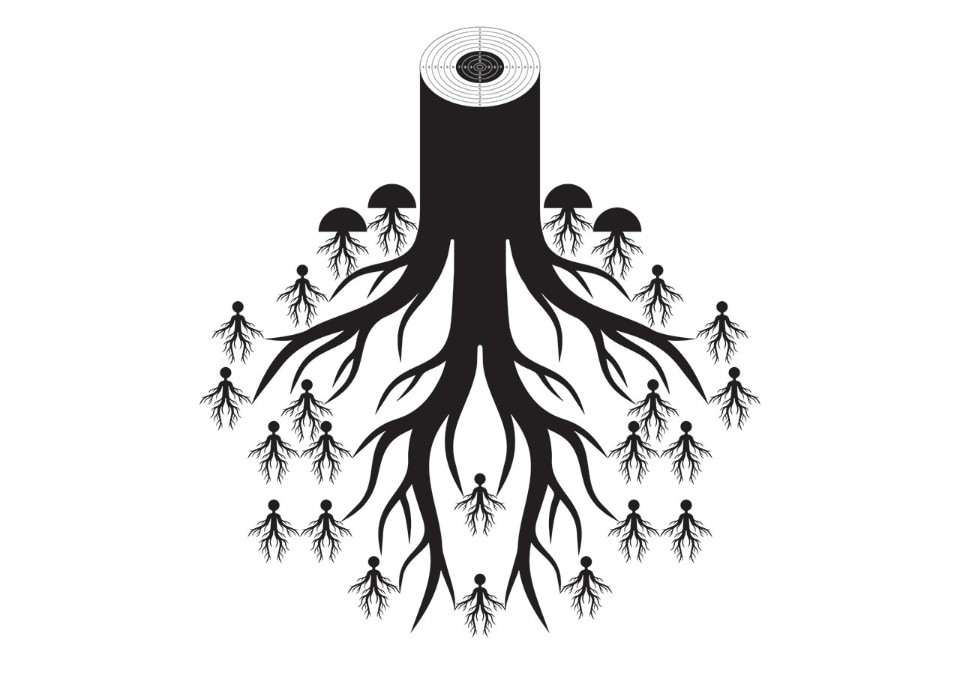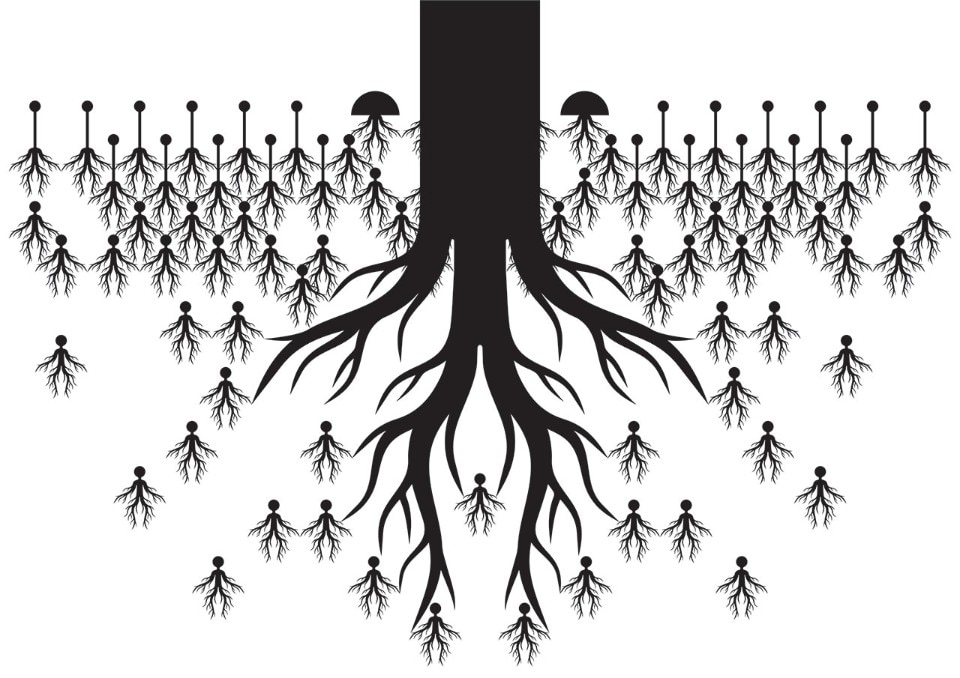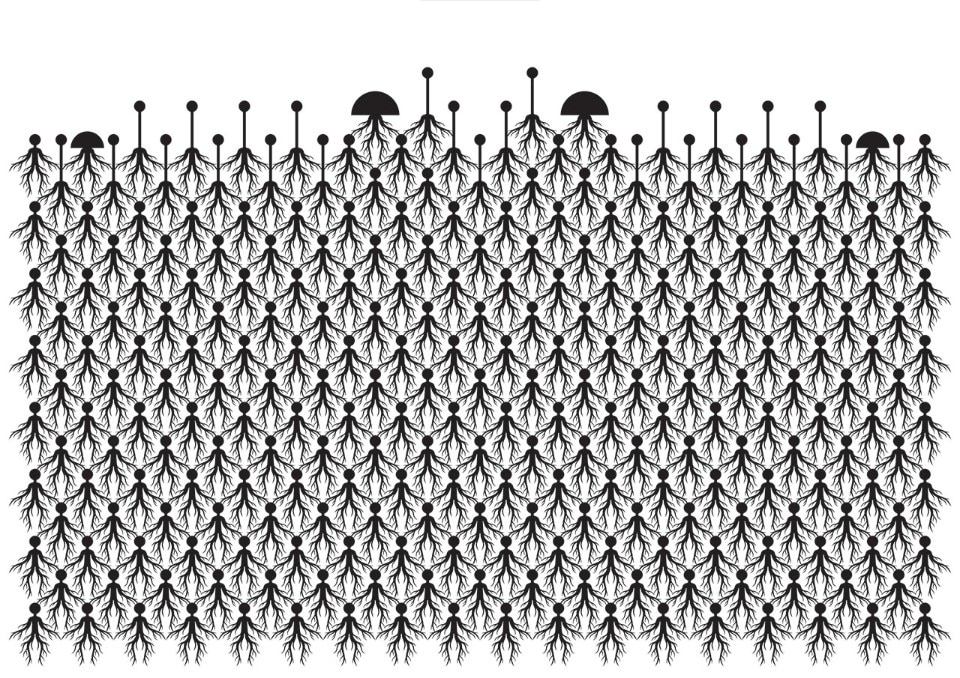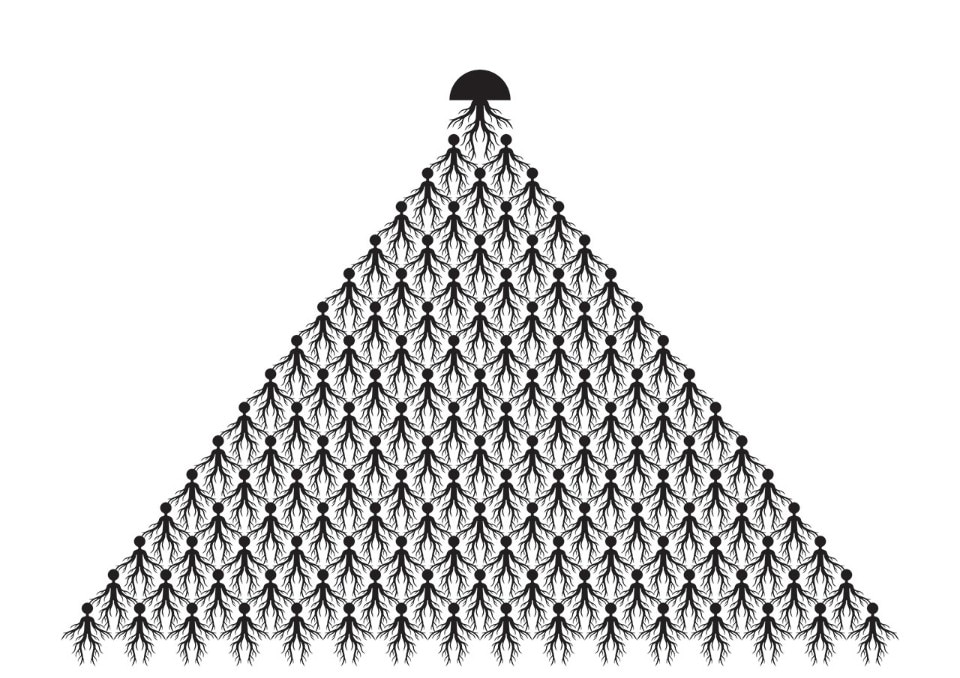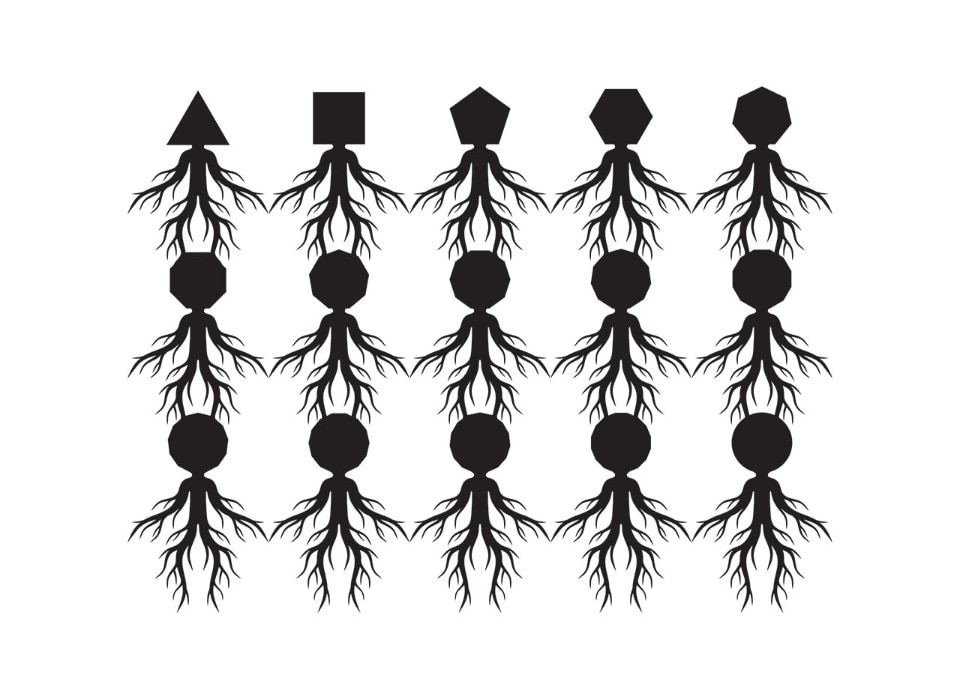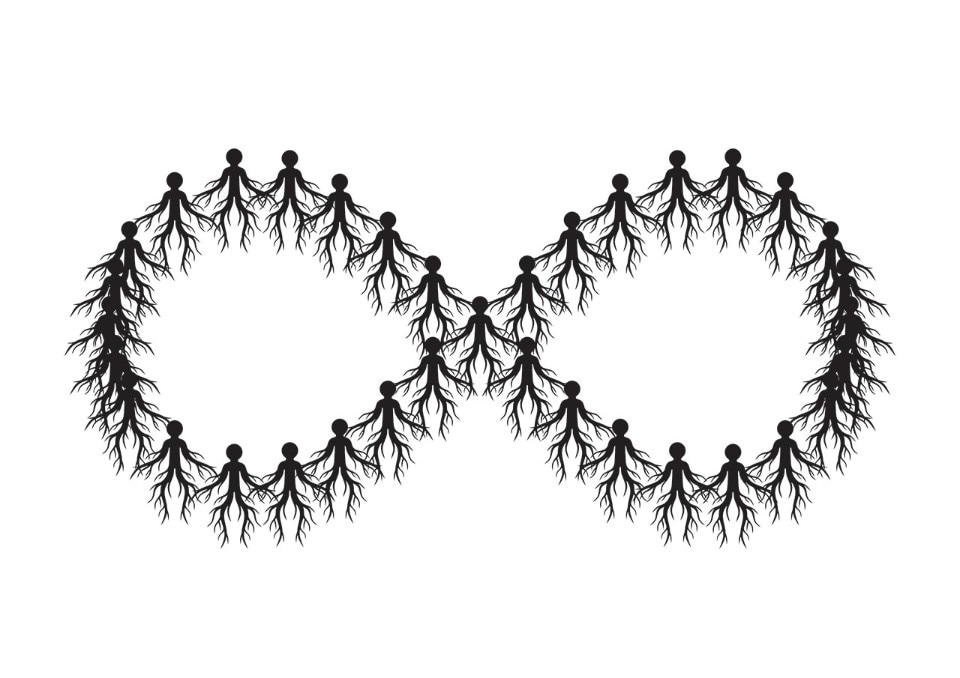 One of the world's leading producers and exporters of wooden products, Poland is presenting at the XXII Triennale a small and elegant installation which invites reflection on the need to adopt more responsible production methods.

Cooperation between species, clearly represented by the human-tree-fungi system, is ever-increasingly urgent, according to the three curators of the Adam Mickiewicz Institute, the artist Malgorzata Gurowska, the curator Agata Szydlowska and the designer Maciej Siuda.
A tilted wooden platform, perforated to reflect the constellations, invites us to change perspective. By looking at the world from underground, where roots and mycelium proliferate, one realises that fungi are the first and essential part of a sustainable project. With extreme conciseness, the black and white infographic on the walls presents visitors with a key question: how can we limit our impact on the environment and on nature?
Everyday Experiments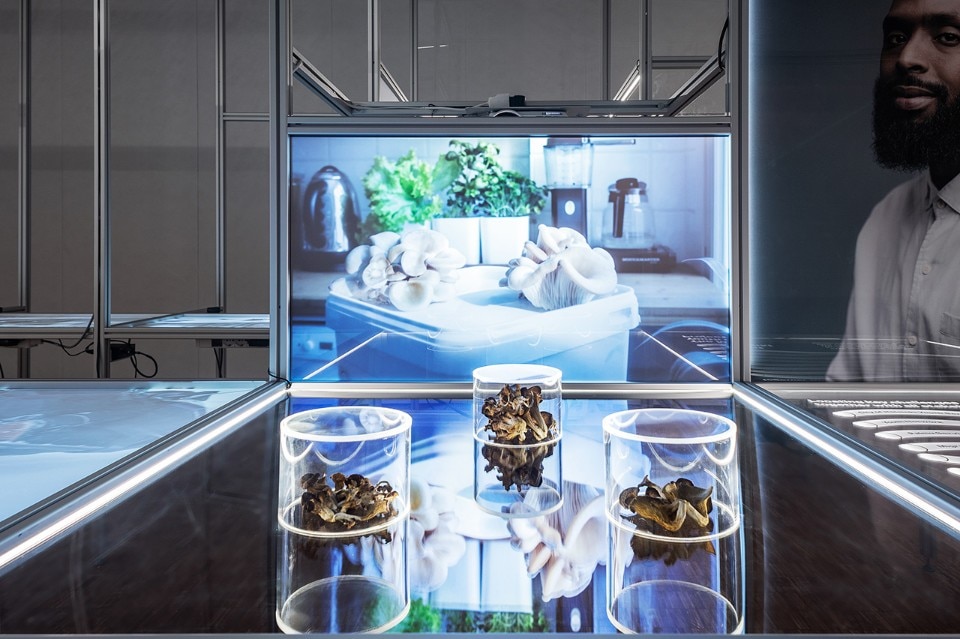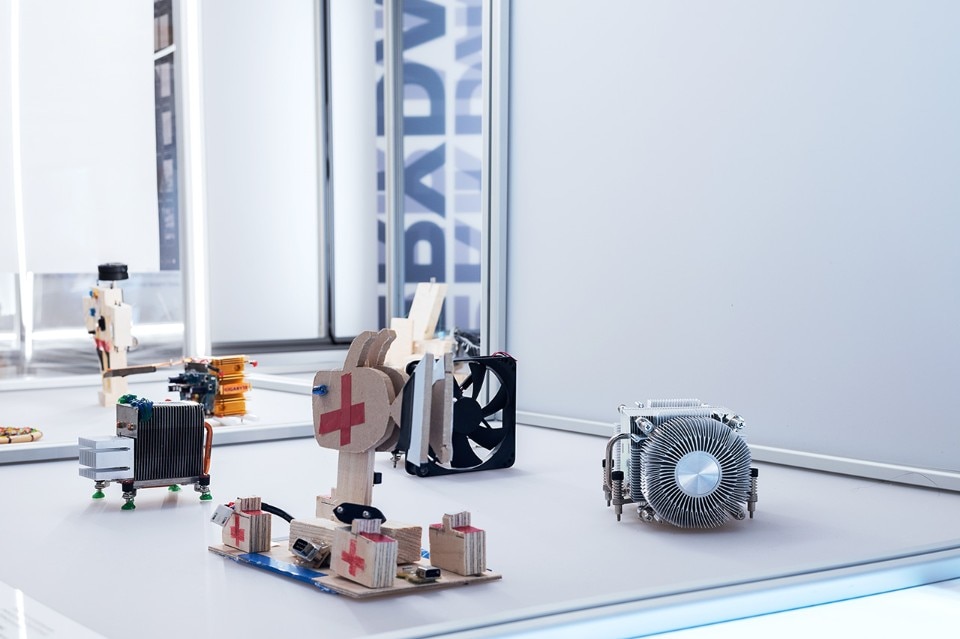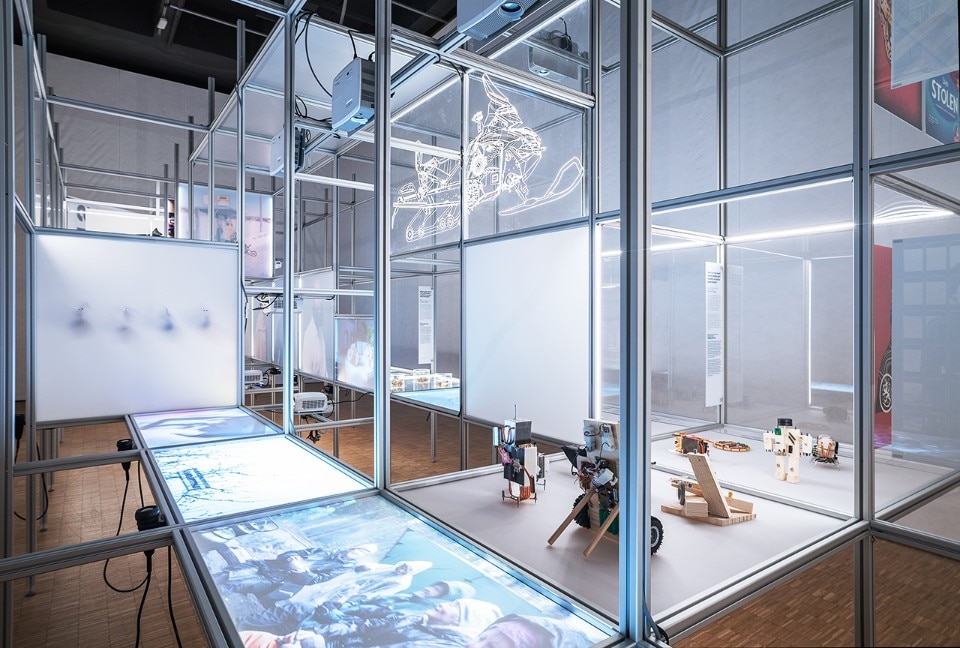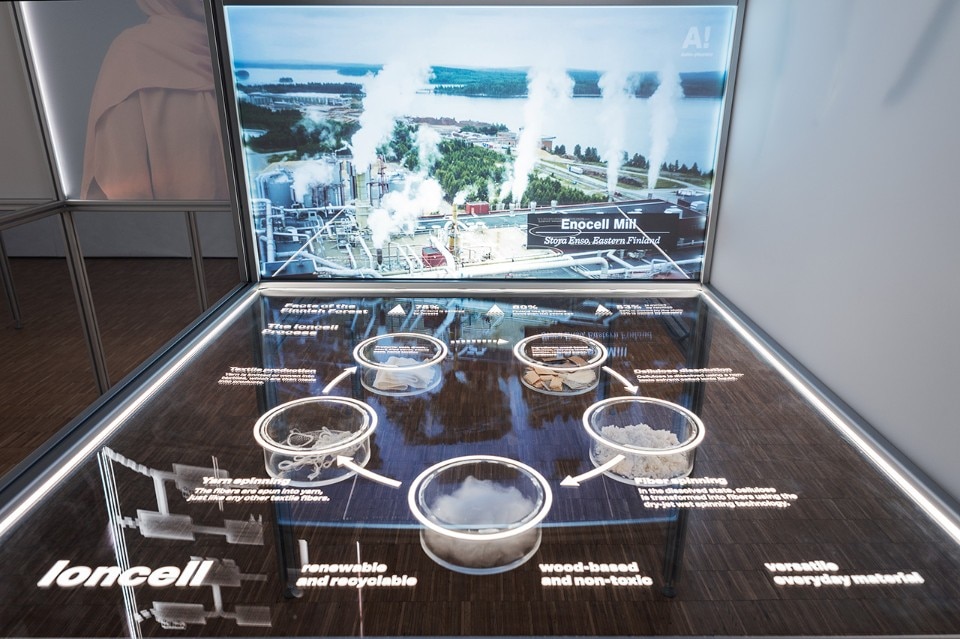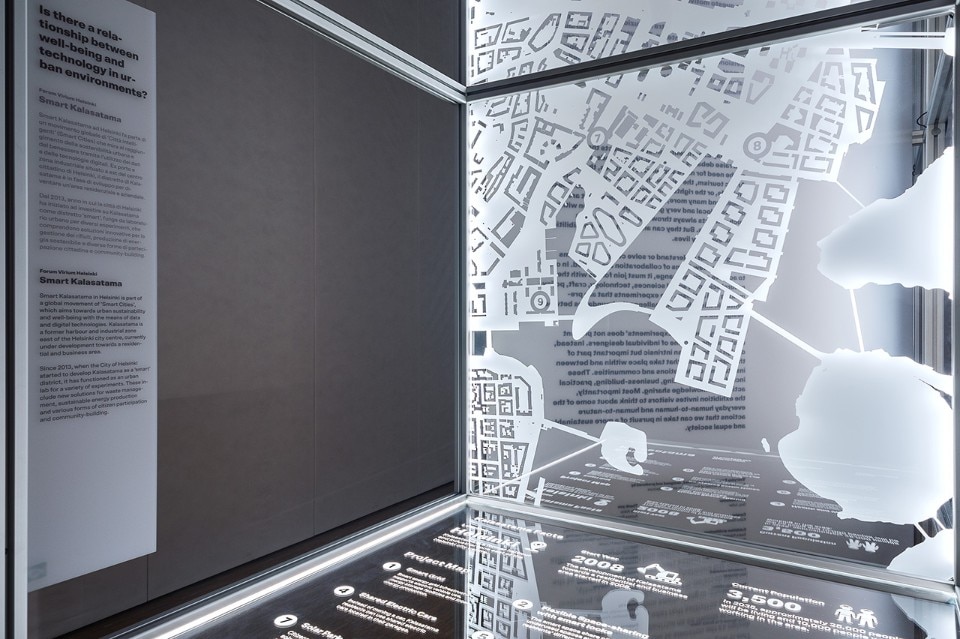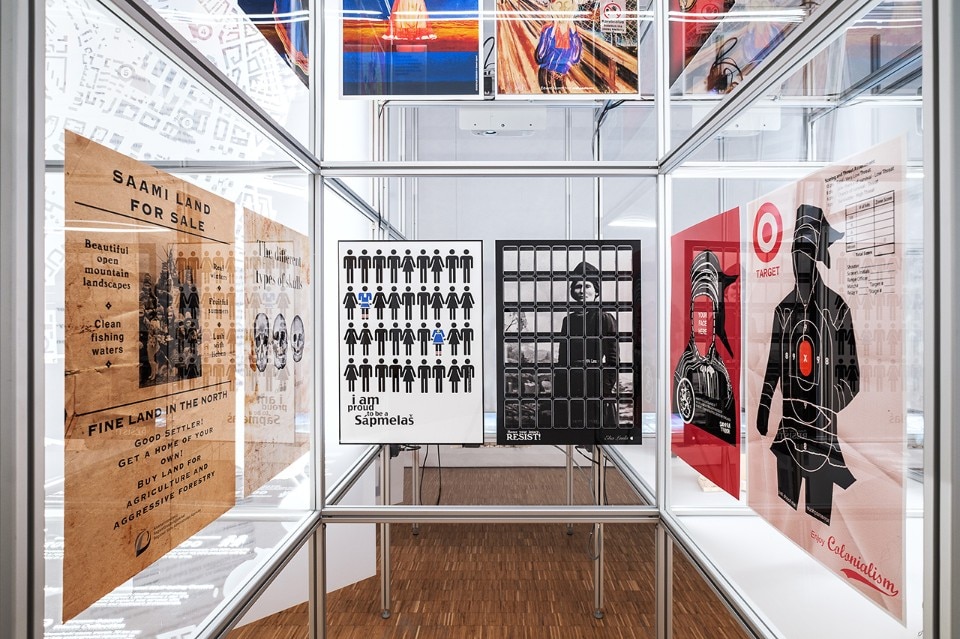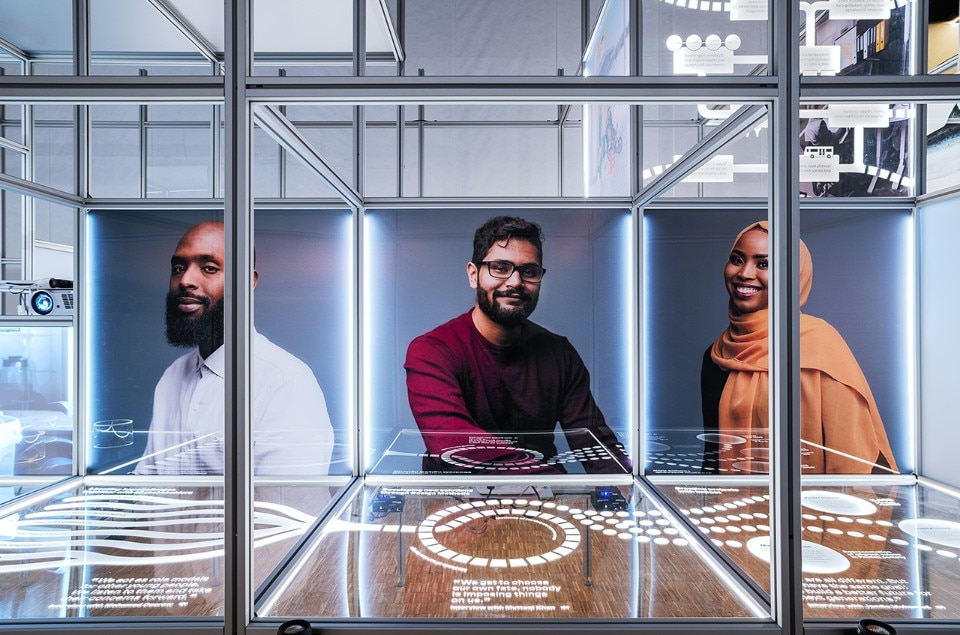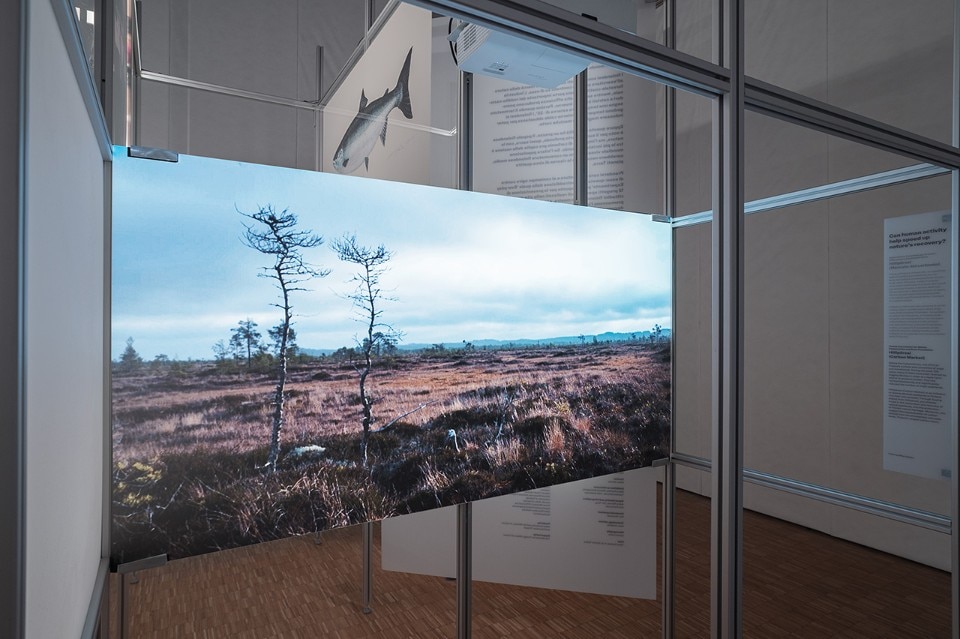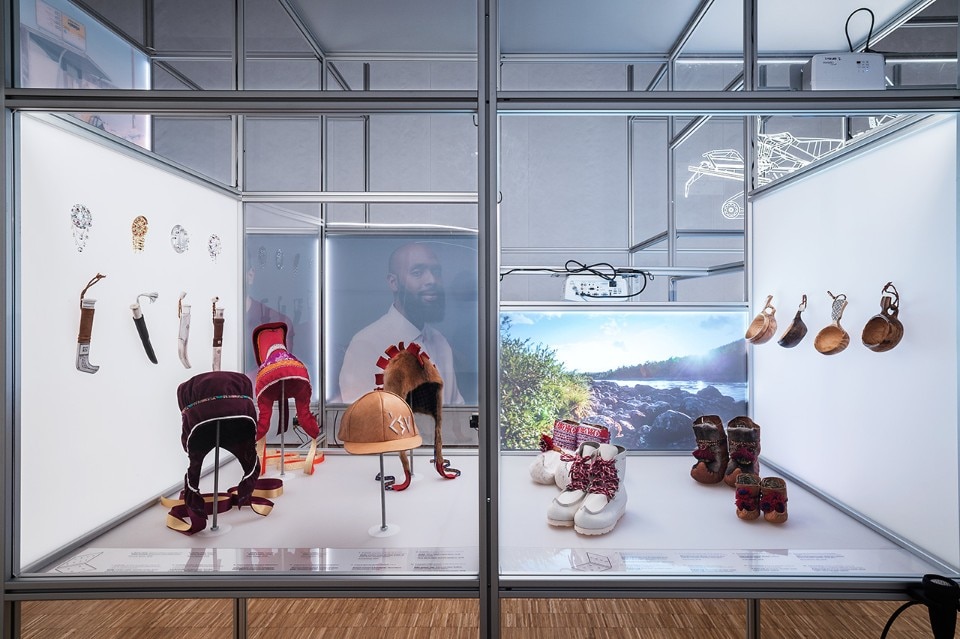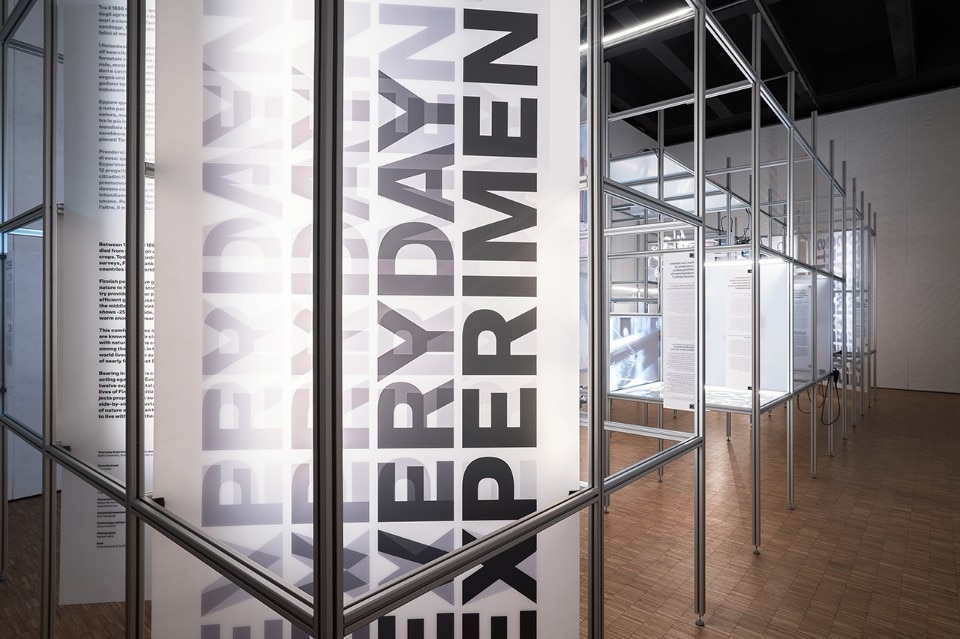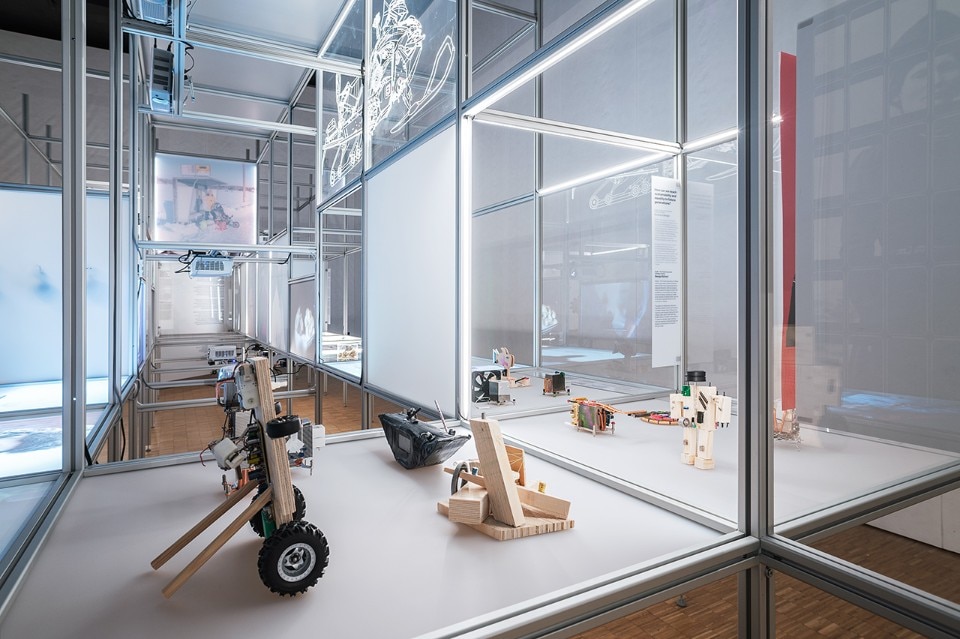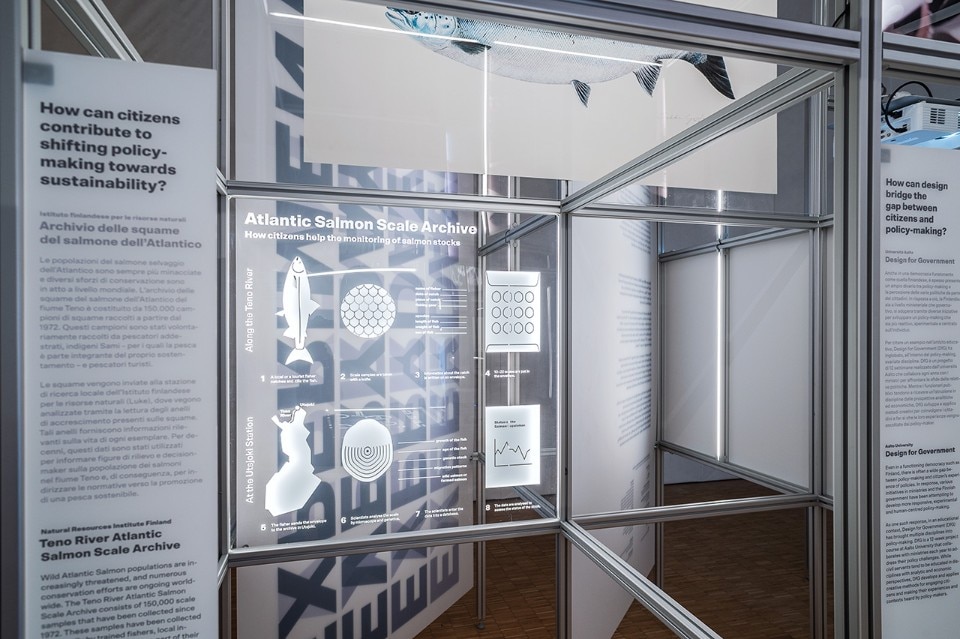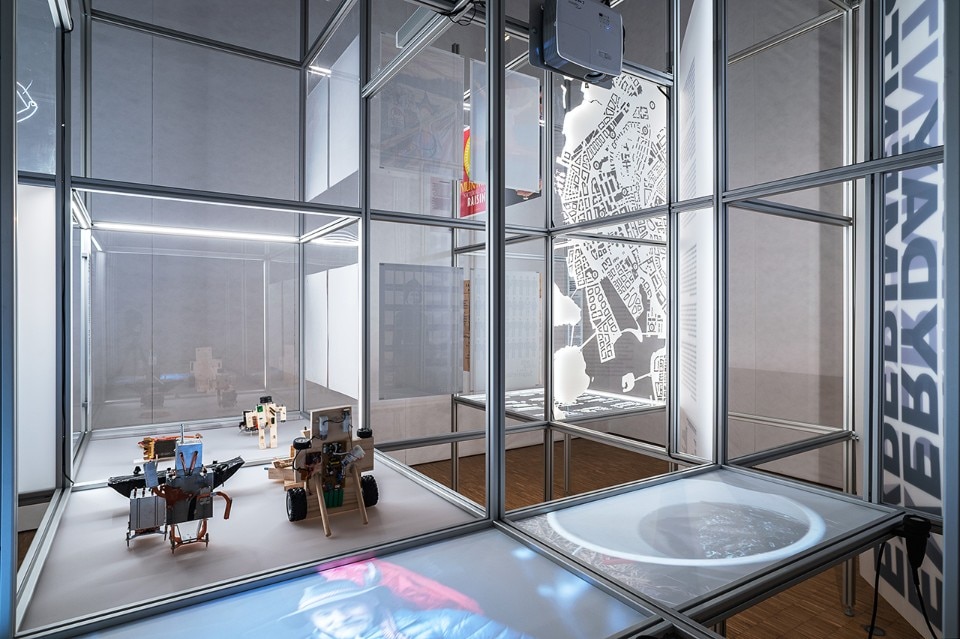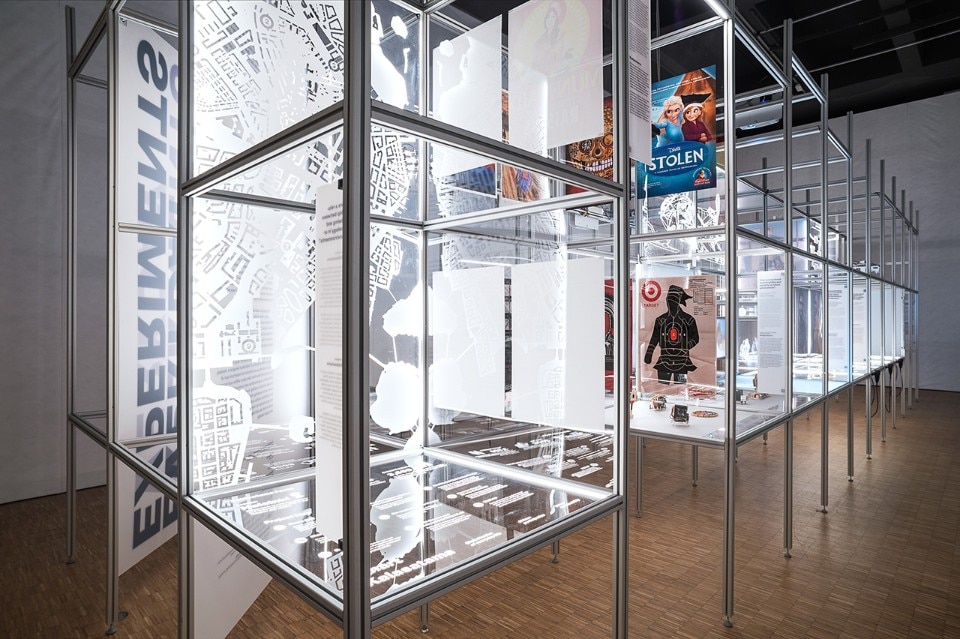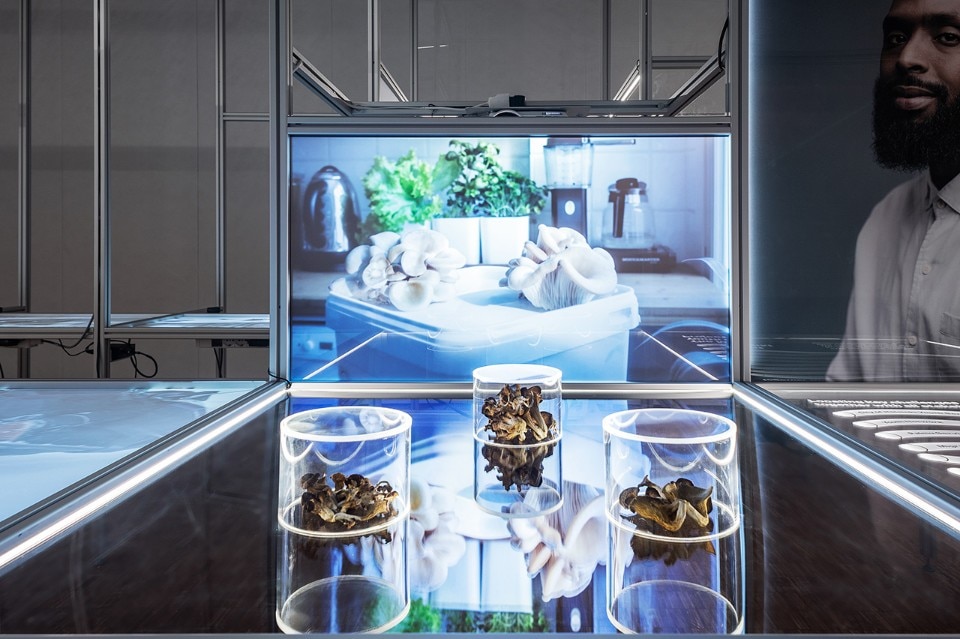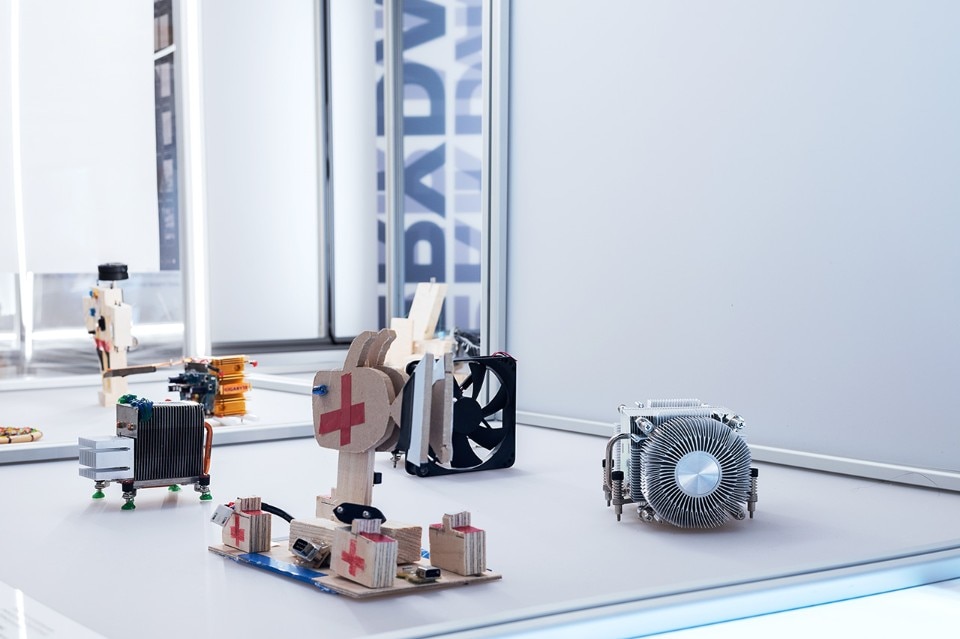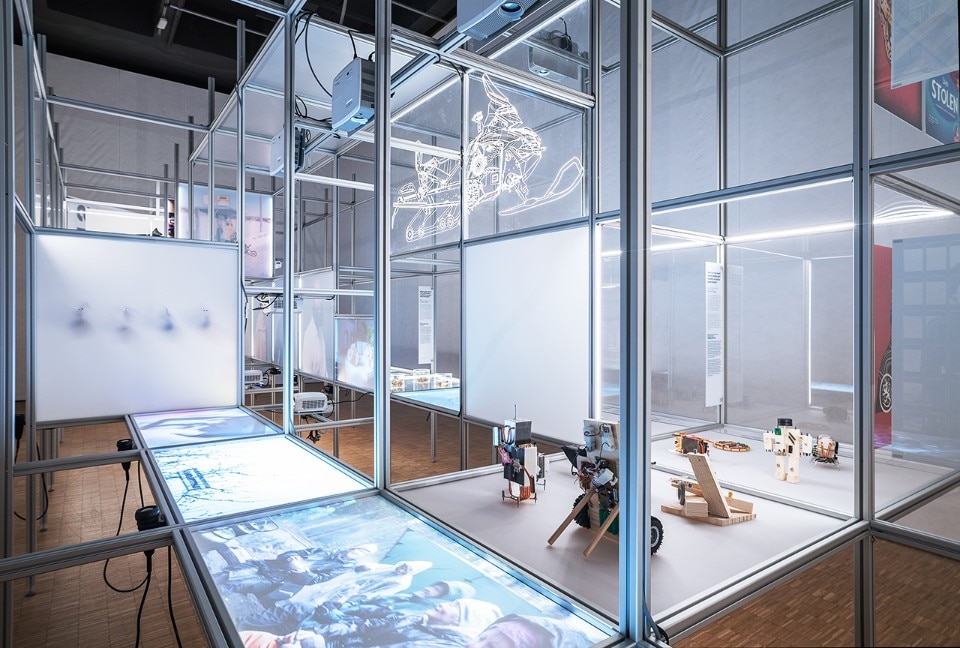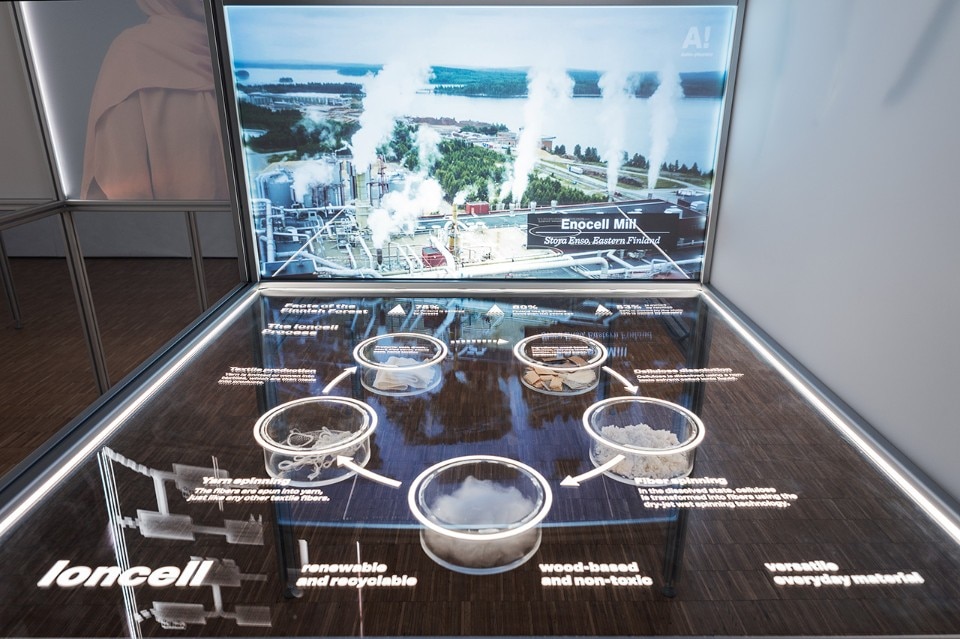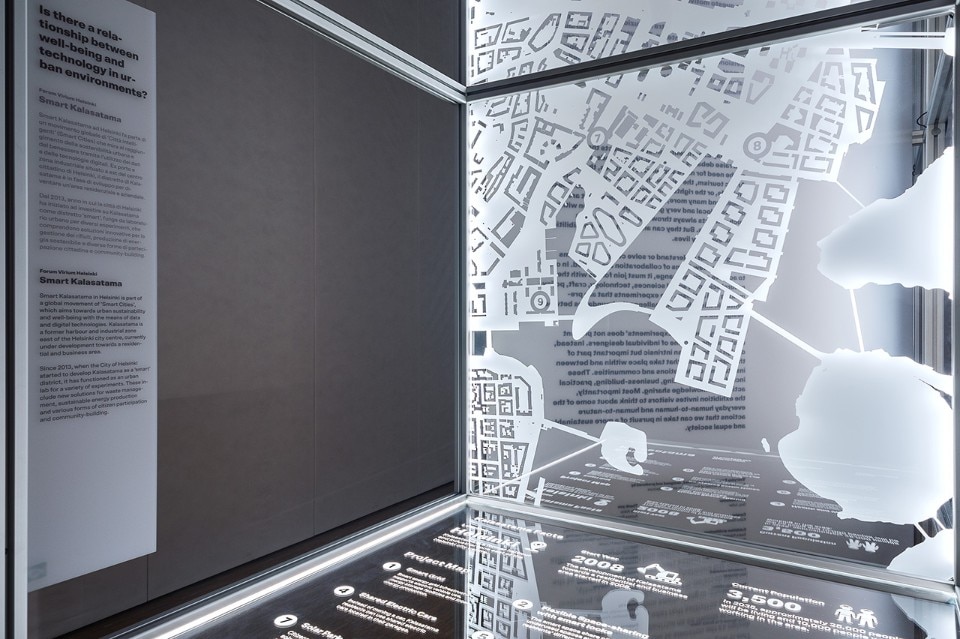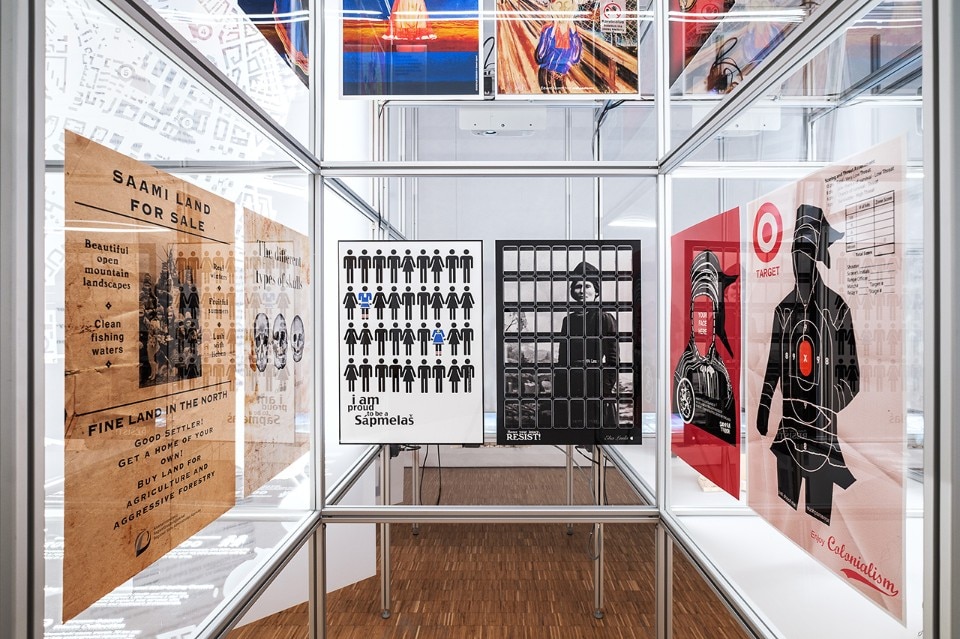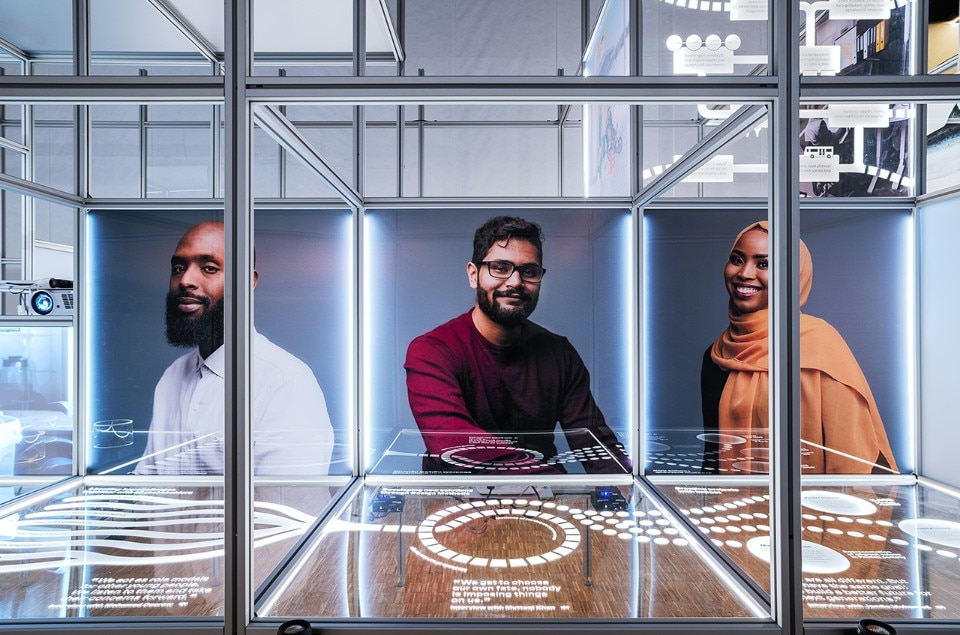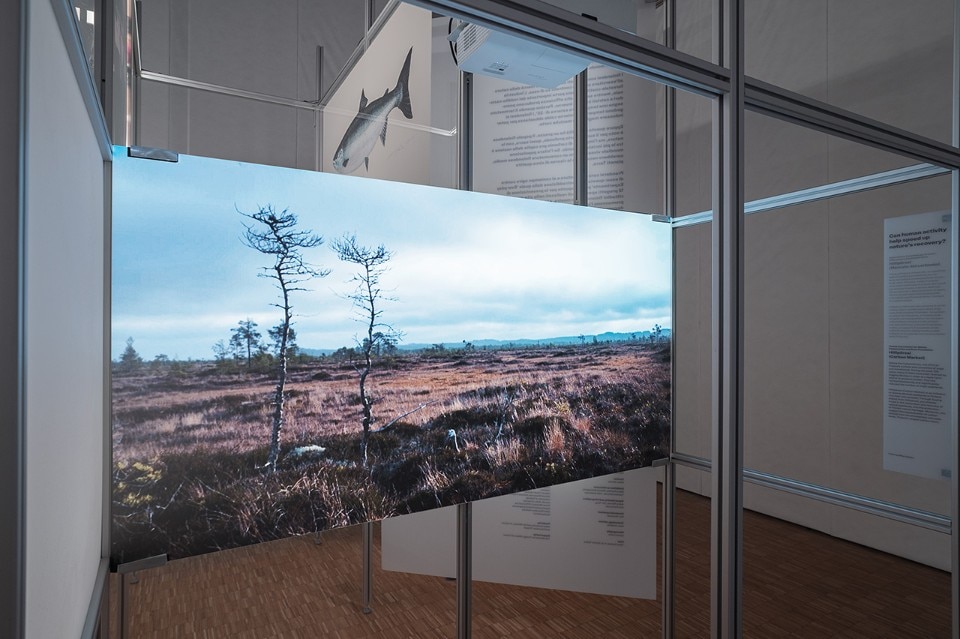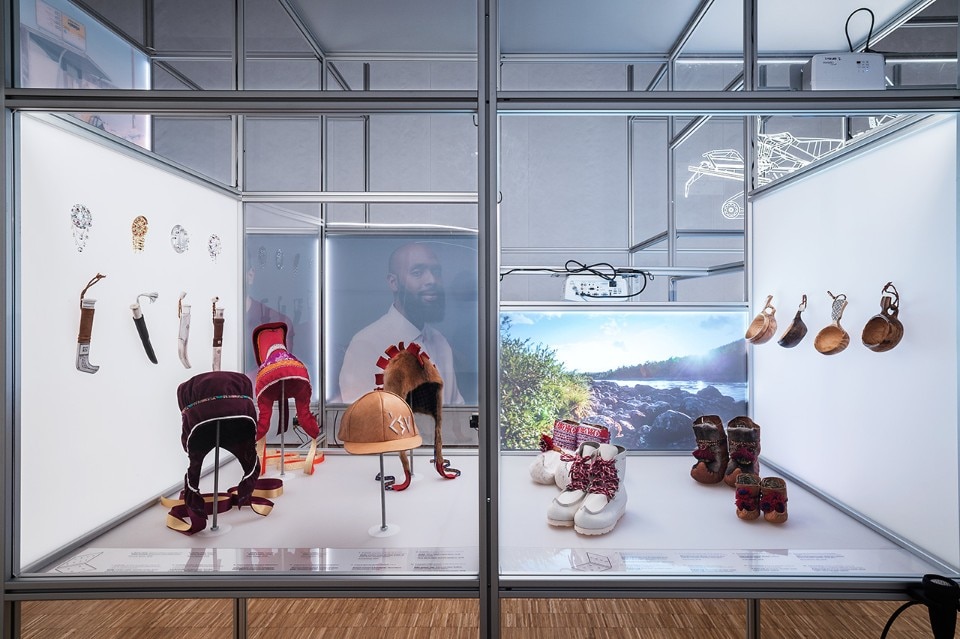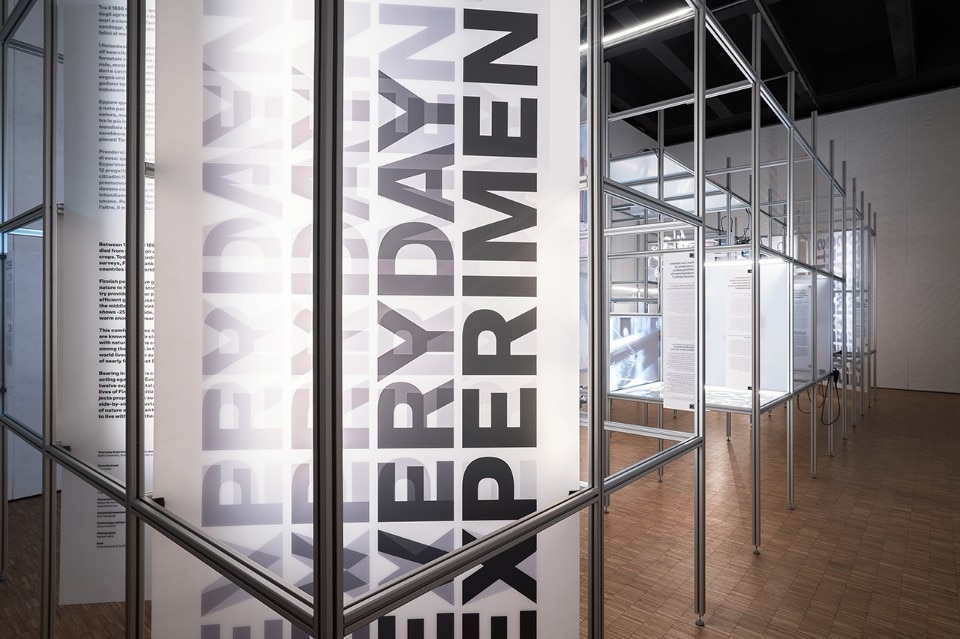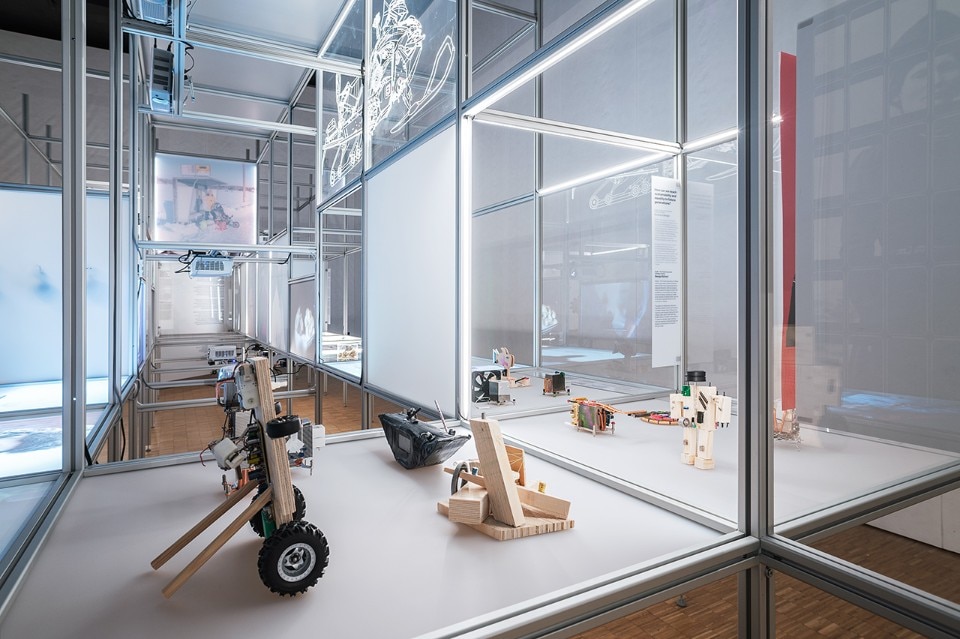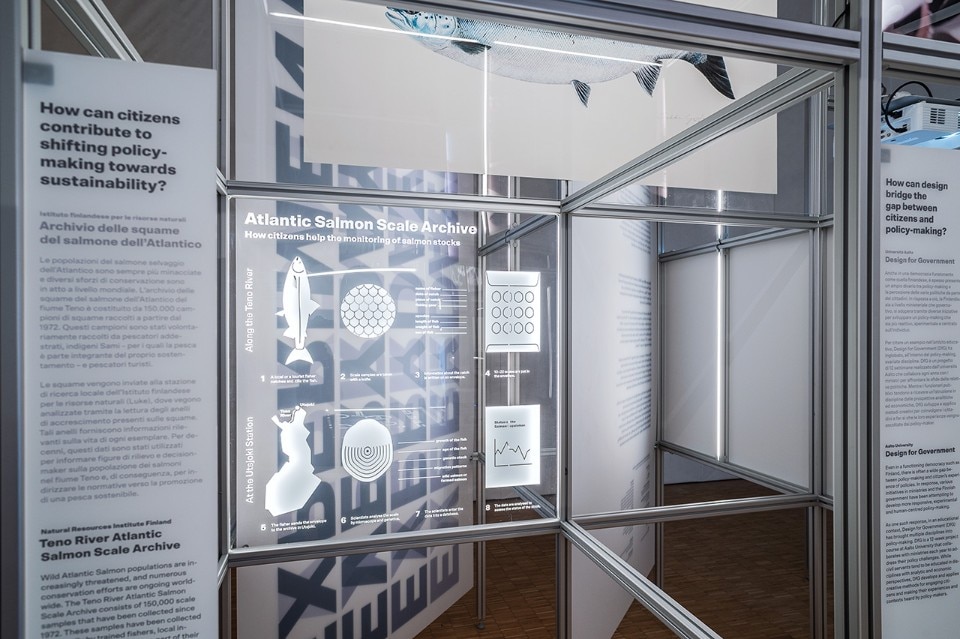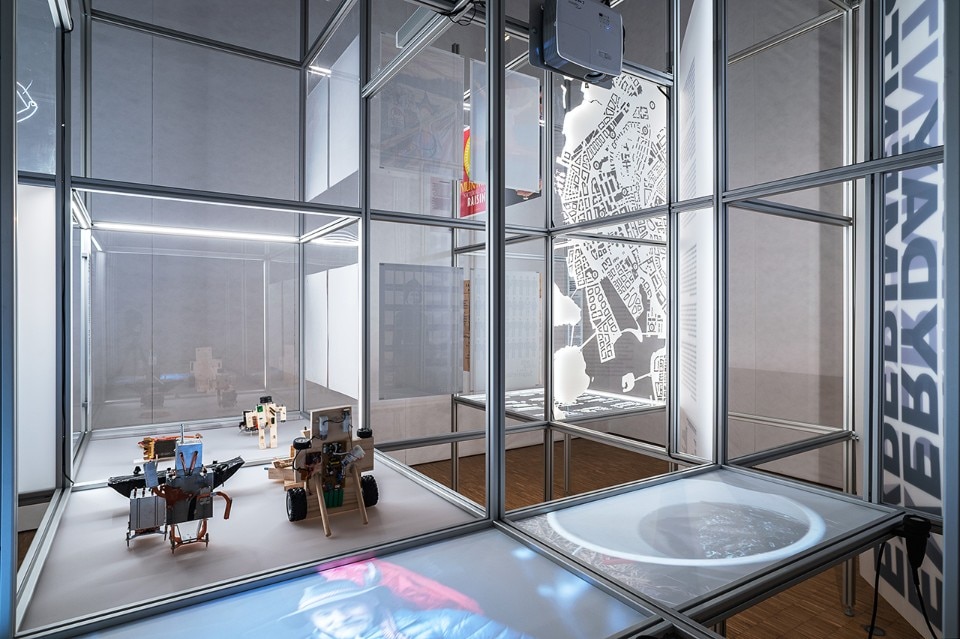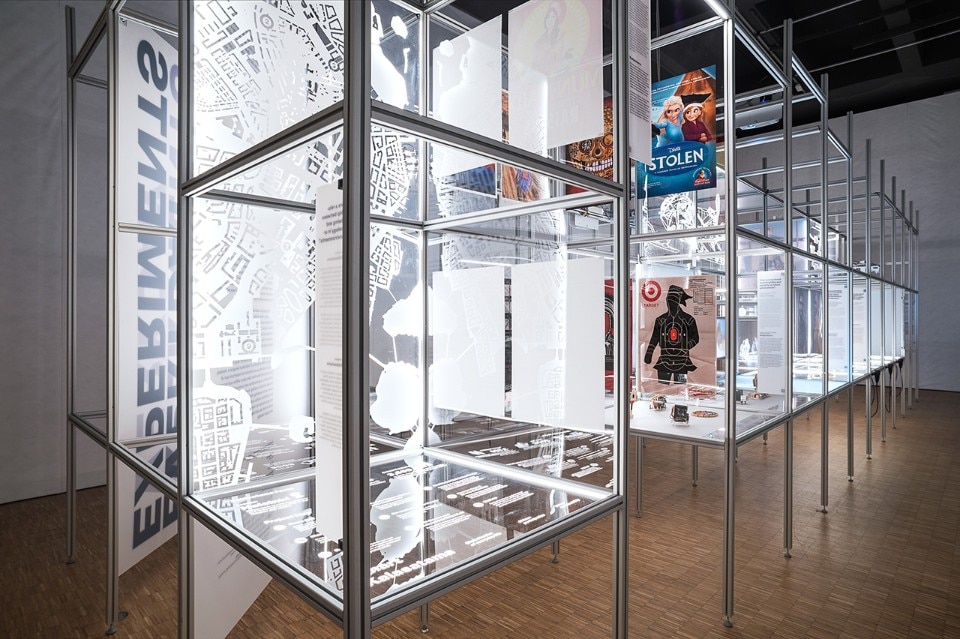 "Finland has this reputation of being very sustainable, that we have this relationship to nature that is considered sacred, but that is really quite far from true," says curator Kaisu Savola. "We think that way, but we don't act that way, so there's a hint of self criticism involved."
The Finish national pavilion at the Triennale bring together 12 projects exploring how experimental, scalable, grassroots projects could be the impetus for informing sustainability policy. They range in scale, from a home-grown mushroom kit put together using waste from cafes to promote sustainable small-scale production of food, to much broader issues such as Artic tourism and energy consumption. Among the propositions are E-snowmobiles for quieter travel, a programme for public speaking to ensure the voice of migrants are represented in policymaking and an online platform called Place to Experiment that allows designers and non-designers alike to seek industrial or research collaborations and funding for an array of homegrown projects. 
The Silk Pavilion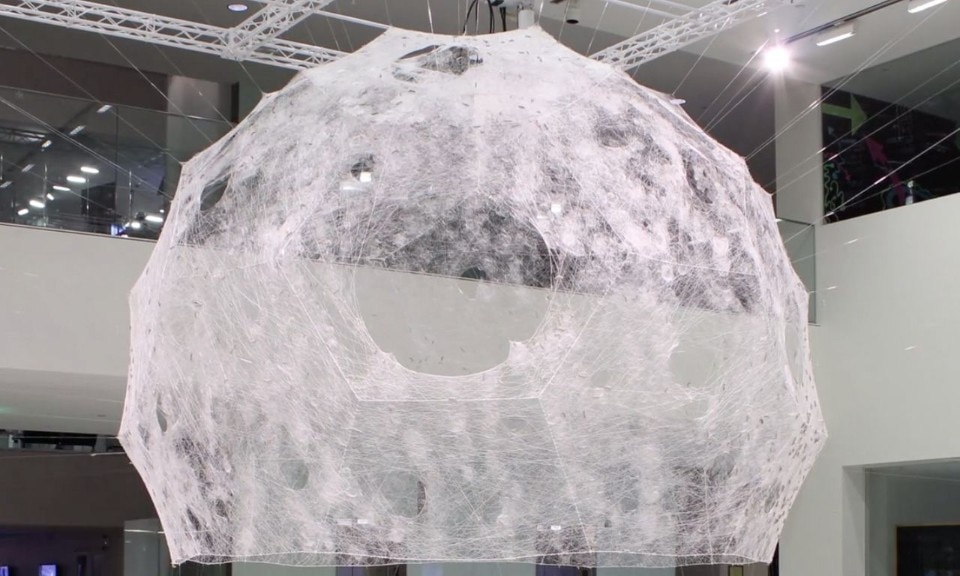 Silk worms have been trained to forgo their cocoon-making habits to weave robust architectural surfaces over the frame of a 3D-printed dome in The Silk Pavilion, developed by Neri Oxman and researchers from MIT Media Lab's Mediated Matter in 2013. 
In an interview Antonelli last year, she told Domus: "Neri Oxman translates natural processes into algorithms that become ways of producing and manufacturing."
"Biodesign is a new field, not because design never looked at biology, but because biologists have become more receptive and open to participation in their experimentation. Thanks to digital technology and artificial intelligence, design is now closer to comprehending how nature designs and constructs."
Exhibition:

Broken Nature

Venue:

Triennale Milano

Curator :

Paola Antonelli

Dates:

until 1 September 2019