After completing the venue for a publishing house in the Dashilar district, Minor lab's experiments in the hutongs of Beijing continue with the project for their own office, in the Dongcheng district. By doing so, the architects take a stand on the issue of revitalization of the old Chinese neighbourhoods while conceiving an environment that is open to the community. As a matter of fact, the structure serves also as an exhibition space and residency for guest artists.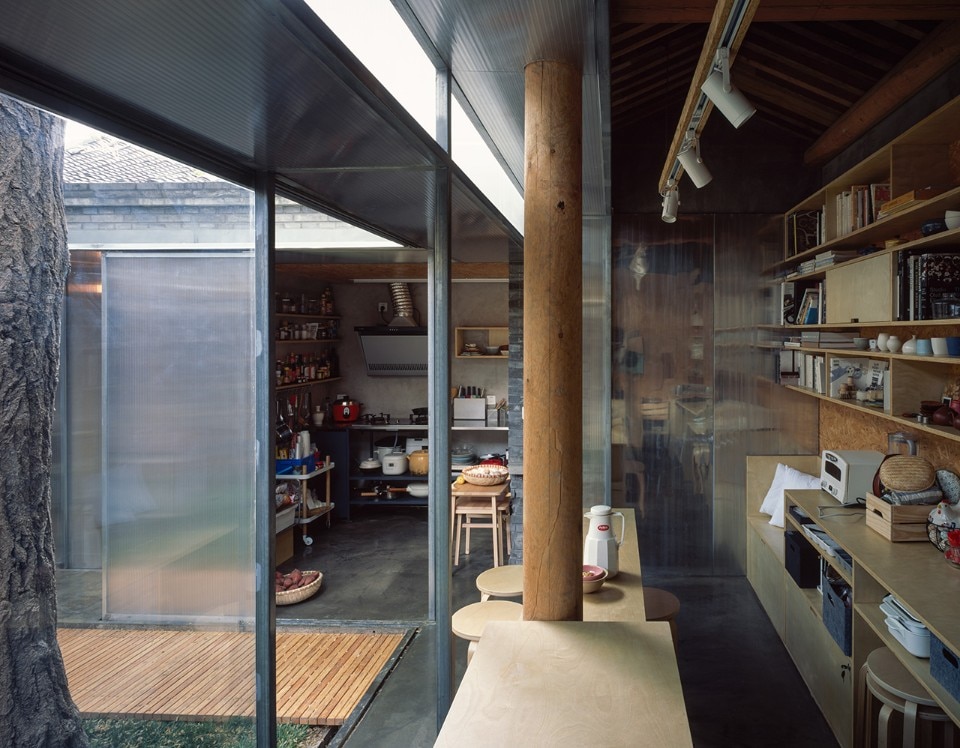 The traditional courtyard building entirely occupies a rectangular site of 13,5 by 9,5 meters, with a squared open space at the centre hosting two ginkgo trees. The building is accessed on the west side where an open air path neatly divides the office space, on the northern end of the building, from a constellation of minute rooms revolving around the courtyard. The office space constitutes the main space and includes a double façade dedicated to the display of the architect's work, or guest exhibitions. A bedroom, a small library, a café area, a kitchen and a bathroom are located in the opposite wing.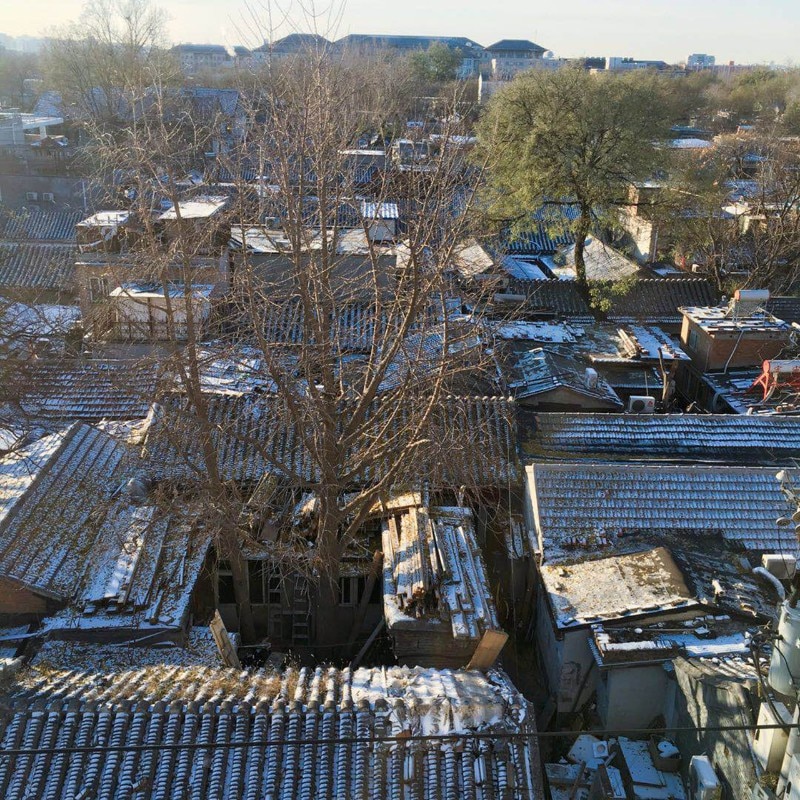 The material and formal choices in the design are programmatically intended to stimulate the relationship with the courtyard. Transparent glass and translucent polycarbonate mediate these visual rapports without compromising privacy in the small yet complex building. Minor lab is conducting an experiment in the hutongs of Beijing, and by establishing their office there, their efforts directly engage with the memory of the city. The grafting of this vernacular building typology with the contemporary life's habits and rites takes the form of a laboratory where architecture and practices of space intertwine.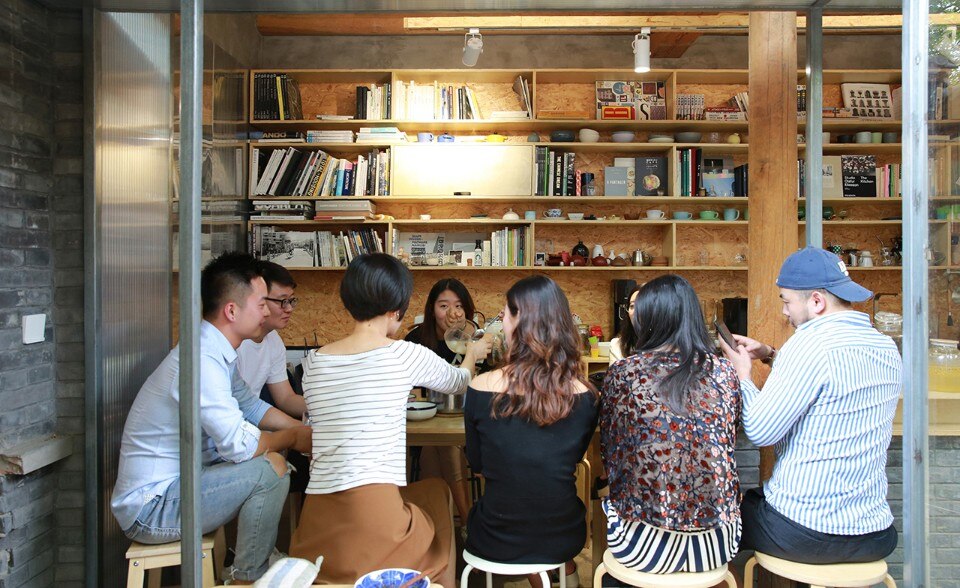 Project:

Minor lab's office

Location:

Dongcheng district, Beijing, China

Program:

office

Architect:

Minor lab

Design team:

Liu Chen, Wang Yi-Chi, Yeh Ping-Chen

Construction team:

Beijing Hua Te

Area:

115 sqm

Completion:

2018