The rapid development of China has been well known for the past four decades but along with this process comes a scene common across the country: in almost all Chinese cities, hundreds of thousands, with few exceptions, are rapidly demolishing buildings assumed to have no historic value since building land is worth much more and tall buildings are even more valuable. By a rough estimate, an average of 90 per cent of historic buildings have been demolished during the past 40 years. People are almost completely indifferent. They rarely raise their voices in protest unless to negotiate and bargain, like those famous "nails" (residents who cling stubbornly to their homes). The problem is that, in this process, what has been lost is not just the cultural or historical characteristics of the area but, more importantly, those buildings were the places where people lived normally. What people abandon is not only culture or history but also the real living atmosphere, neighbourhoods and traces accumulated over time.
I live in Hangzhou. The city has a special position in China. The city centre is empty with a lake, a landscape of water and hills. Chinese people see the city is a symbol of Chinese culture, which pays respect to nature, but like other cities in China, 90 per cent of this historic city, which had remained basically intact till the 1970s, has now been replaced by high-rise buildings and the city has grown ten times larger. The new developments are completely unlike Hangzhou but more like a large city centre in the United States. It can be assumed that the development direction of Chinese culture has changed. It has basically been transformed from a culture of respect for nature into a completely artificial culture.

In recent years, the Chinese have increasingly begun to deplore this, but their power is too weak to stop it from happening. Even though people have begun to realise the importance of preserving the cultural heritage, they often fall into traps such as excessive travelling and over-commercialisation. And my greatest interest now is to go to China's countryside to seek real culture, history and ordinary people's lives, since many Chinese cities have changed too much and it is increasingly difficult to find such things there. The reawakening of cultural enthusiasm has been replaced by film sets and popular symbols, with fake antiques everywhere. So where are the real things? This is what I am really interested in. It can transcend the simplification of the so-called cultural conflict between East and West. It is something that can transcend the socalled conflict between traditional and modern. It is something that can truly be called a natural life.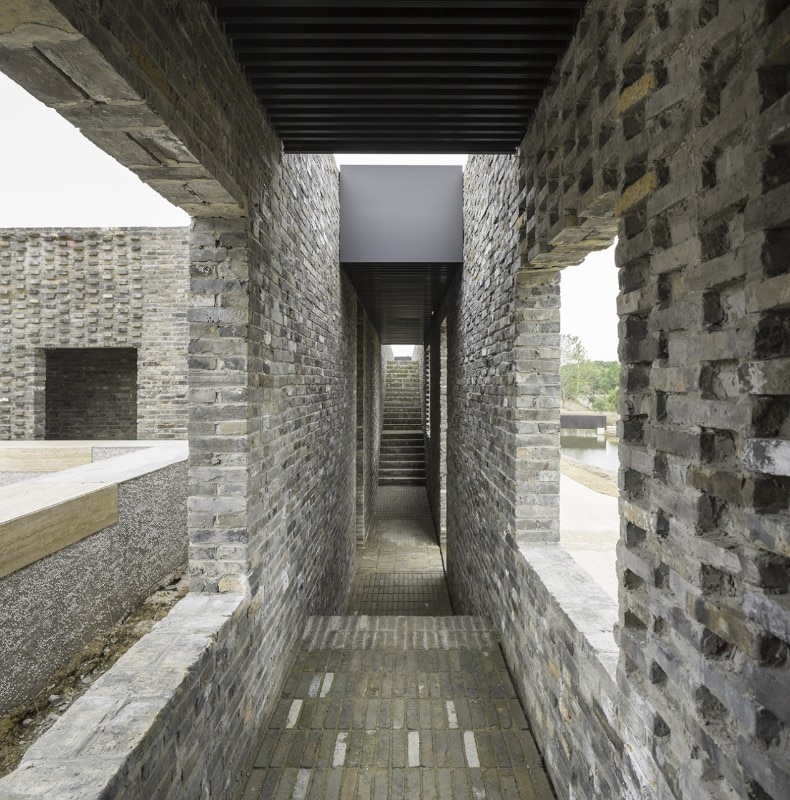 Project:

The Walled

Luogo:

Yangzhou, China

Program:

hotel

Architect:

Neri&Hu Design and Research Office

Design team:

Lyndon Neri & Rossana Hu (Founding partners, principal in charge), Federico Saralvo (Senior associate), Ziyi Cao (Associate), Fong Huang (Senior project manager), Sela Lim (Senior architectural designer), Zhao Lei (Senior architectural designer), Callum Holgate, Leyue Chen, Valentina Brunetti (Senior architectural designer), Sean Shen, Xin Liu, Bin Zhu, Nicolas Fardet (Associate, product design), Yun Wang, Jin Zhang

Fixtures and fittings:

PG, Kohler, Duravit, Zucchetti

Area:

4,200 sqm

Completion:

2017