Marinetti, fascinated by the mean of locomotion that was revolutionising history, said that a roaring car is more beautiful than the Nike of Samothrace. Since then, cars and roads have profoundly conditioned the anthropic landscape, so much so that it is not unusual for architecture too to have established over time a strong link - visual, spatial, functional - with the major thoroughfares, from Michelucci's Chiesa dell'Autostrada to the more recent i.Lab Italcementi by Richard Meier in the context of Kilometro Rosso and Santiago Calatrava's High Speed Mediopadana station.
In Spain, south of the M40 motorway near Madrid, in an industrial zone at high transit and adjacent to the Carabanchel extension, FRPO has built an extension of the facilities of a pharmaceutical company which intends to concentrate its logistics activities here.
The building is a landmark and a reference to the group's identity. The existing complex consists of a set of volumes within an industrial park. The new building is configured as an essential envelope of 80x40x14 m containing a processing plant and a warehouse; between the warehouse and the outside, the management areas, technical rooms and loading docks are located, while between the new volume and the original plant is the new entrance to the changing rooms and common areas for workers.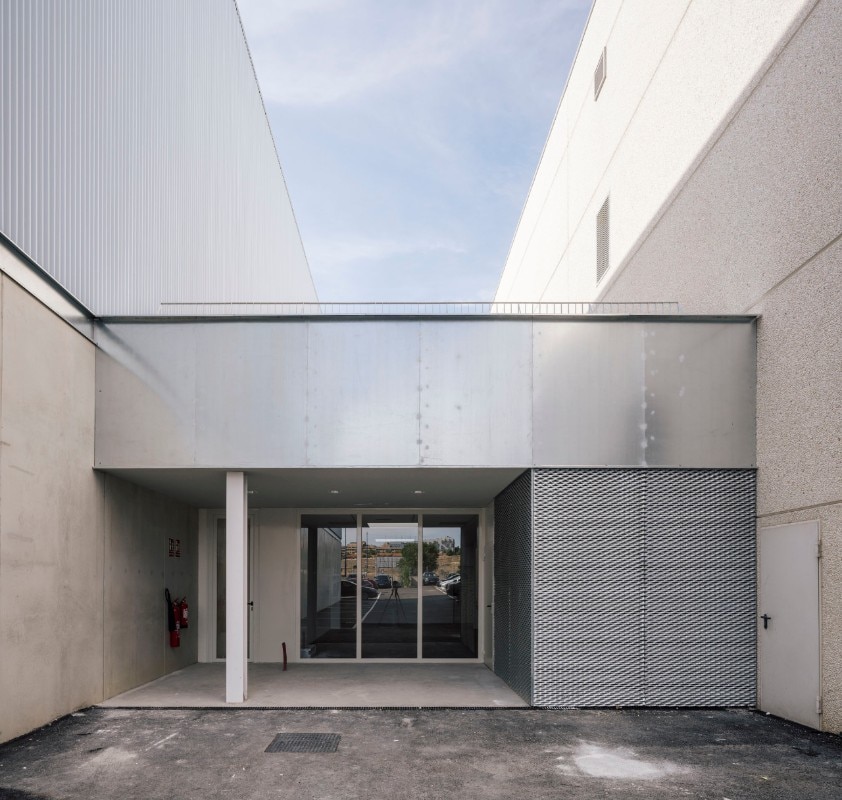 Simple prefabricated elements codify an essential yet attractive language: the 4.40 m high band of light-coloured, slightly satin-finished precast concrete and the slightly polished corrugated sheet metal panels above it give the building an aura of purity and lightness, evoking a conceptual tension towards dynamism.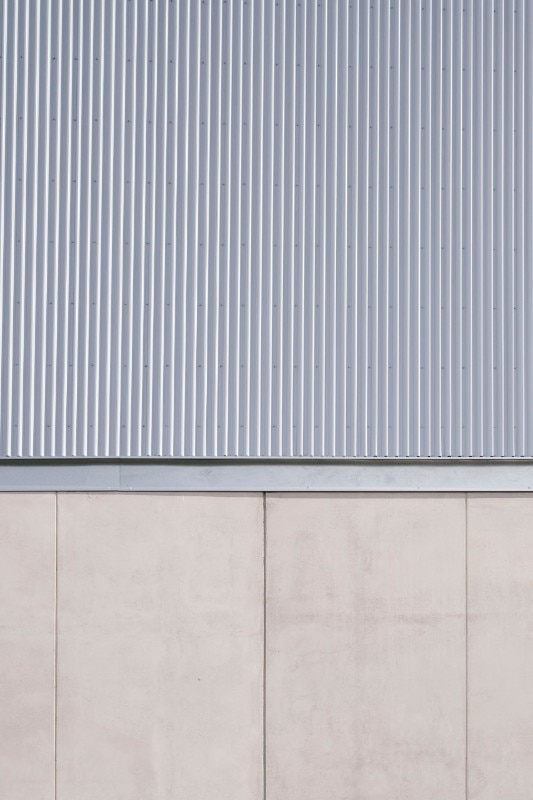 A functional building that does not renounce its strong character and aesthetic research, difficult to ignore even for a fleeting glance from a car window.
Project:

Avizor logistics centre

Client:

Privato

Architectural project:

FRPO Rodriguez&Oriol

Project leaders:

Pablo Oriol, Fernando Rodríguez

Colaborators:

María Diaz, Iñigo Palazon, Francisco Diaz

Consultants:

Antonio Lorenzo, Axiom Ingeniería, Antonio Simón