The time does not yet seem to have come for the man to fulfil one of his fantasies: to reach an altitude of 1,000 metres with a building.
Since the race to the sky began more than a century ago, the altitude of 1 km seemed to be an unattainable goal. The building that many consider to be the world's first skyscraper is the Home Insurance Building, built in 1885 in Chicago by engineer William LeBaron Jenney, which was only 55 meters high. The famous Empire State Building, completed in 1931 and remained the tallest skyscraper in the world for over 40 years, achieved a "modest" height of 381 meters (431 if we consider the antenna).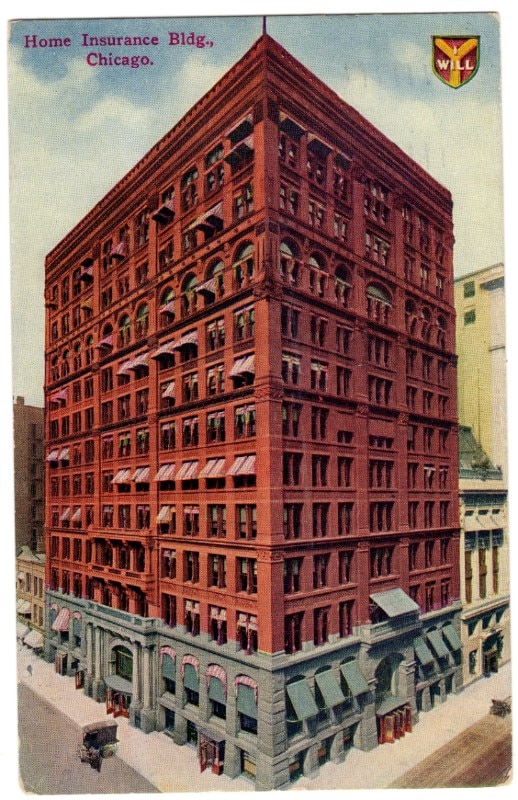 In less than a century things have changed radically: the United States is no longer the country that catalyses human energy and economic resources and the construction industry has become extremely efficient. What seems unchanged is our fascination with those great complexes that the historian Jean Luis Cohen described as "cures for heterotopia or places of solitude".
If we scroll down the ranking of the tallest buildings we find almost exclusively buildings located in China and the Middle East, while the only bulwark of stars and stripes pride is the One World Trade Center, located in New York's new Hudson Yards neighborhood.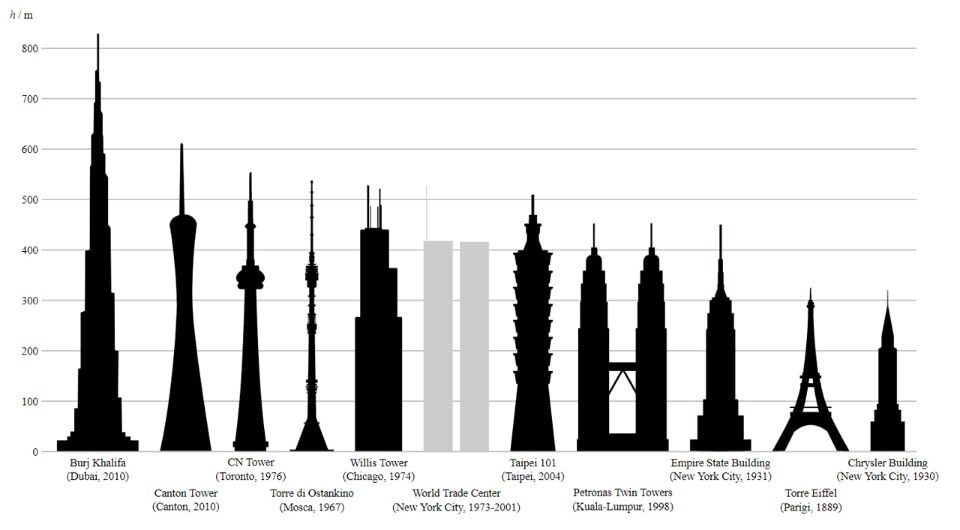 At the beginning of the 20s of the new millennium, the ten tallest skyscrapers in the world almost all exceed 500 meters, but the Burj Khalifa in Dubai with its 829 meters detaches all its rivals by 200 meters. The new Dubai icon is almost twice as tall as the Empire State Building!
At 1,008 metres tall, the Jeddah Tower was due to open in 2020, but construction has been stalled since 2017. Designed by Adrian Smith + Gordon Gill Architecture in the city of Jeddah, Saudi Arabia, the skyscraper is set to raise the bar further – and not just a little – in the competition, reaching the coveted milestone of surpassing one kilometre in height. At the moment, however, we do not know if and when it will be completed.
Cover image: courtesy Headout