On a side street of Katowice's 19th century urban expansions, a vacant lot is partially occupied by the remnants of an old building. Here, Barcelona-based firm BAAS Arquitectura (with Grupa 5 Architekci and Maleccy Biuro Projektowe) completes the University of Silesia's new Radio and TV department, based on a neat and spatially effective layout, centered on a courtyard.
The seamless street alignment of the adjacent buildings is recomposed, while inside the parcel a series of new volumes overlook on an empty space, conceived as the main gathering place for the school's users. The courtyard is accessible directly from the public road, and from here one can enter the single, rectilinear stairwell connecting all the levels of the main block.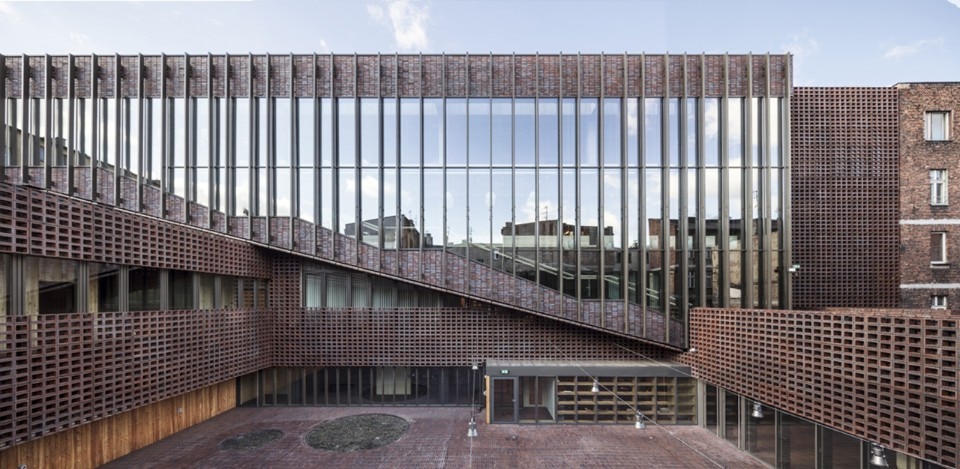 Seen from a distance, BAAS Arquitectura's design stands out as a sober, compact brick monolith, mimicking the volume and the double-pitched silhouette of its neighborhoods. On closer inspection, however, the actual features of its ceramic second skin appear, revealing it as a perforated and porous latticework. Its regular, and yet rough and color-shifting texture allows it to resonate with the other variously pixelated surfaces surrounding it: the solid bricks of many of the university's internal and external walls, the preserved facades of the existing building, the imperfections of the blind side-walls peeping out on the lot's borders and even, to a certain extent, the street's ancient cobblestones.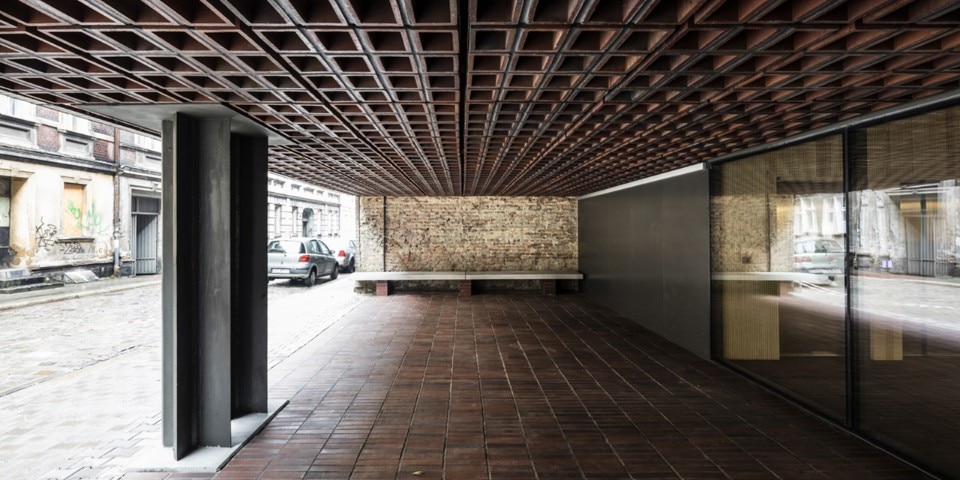 Project:

Silesia University, Radio and TV department

Program:

university

Location:

Katowice, Poland

Architects:

BAAS Arquitectura (with Grupa 5 Architekci, Maleccy Biuro Projektowe)

Project leaders:

Alba Azuara, Jordi Framis

Project team:

Mireia Monràs, Daniel Guerra, Raül Avilla, Joan Ramon Pastor, Cristina Luis, Mariona Guàrdia, Rafael Berengena, Xavier Gracia, Enric Navarro, Gonzalo Heredia, Carla Llaudó, Eva Olavarria

Client:

WRiTV

Surface:

5,390 sqm

Completion:

2017