The Chapel is found inside a tequila factory, located in the northeast of the state of Jalisco – known to be one of the most religious areas in the country and one with the most outstanding contemporary Mexican culture.
This spiritual and social space is a reinterpretation of the mixed use spaces that exist in older haciendas and houses of the region, where people used to have a chapel or oratory in their own houses, adjacent to the terraces and open covered spaces, where social and family events were commonly held. These spaces were separated or made into a single space depending on the occasion and the area needed for the religious ceremony; sometimes being as flexible as to allow to triple their capacity into the adjacent spaces.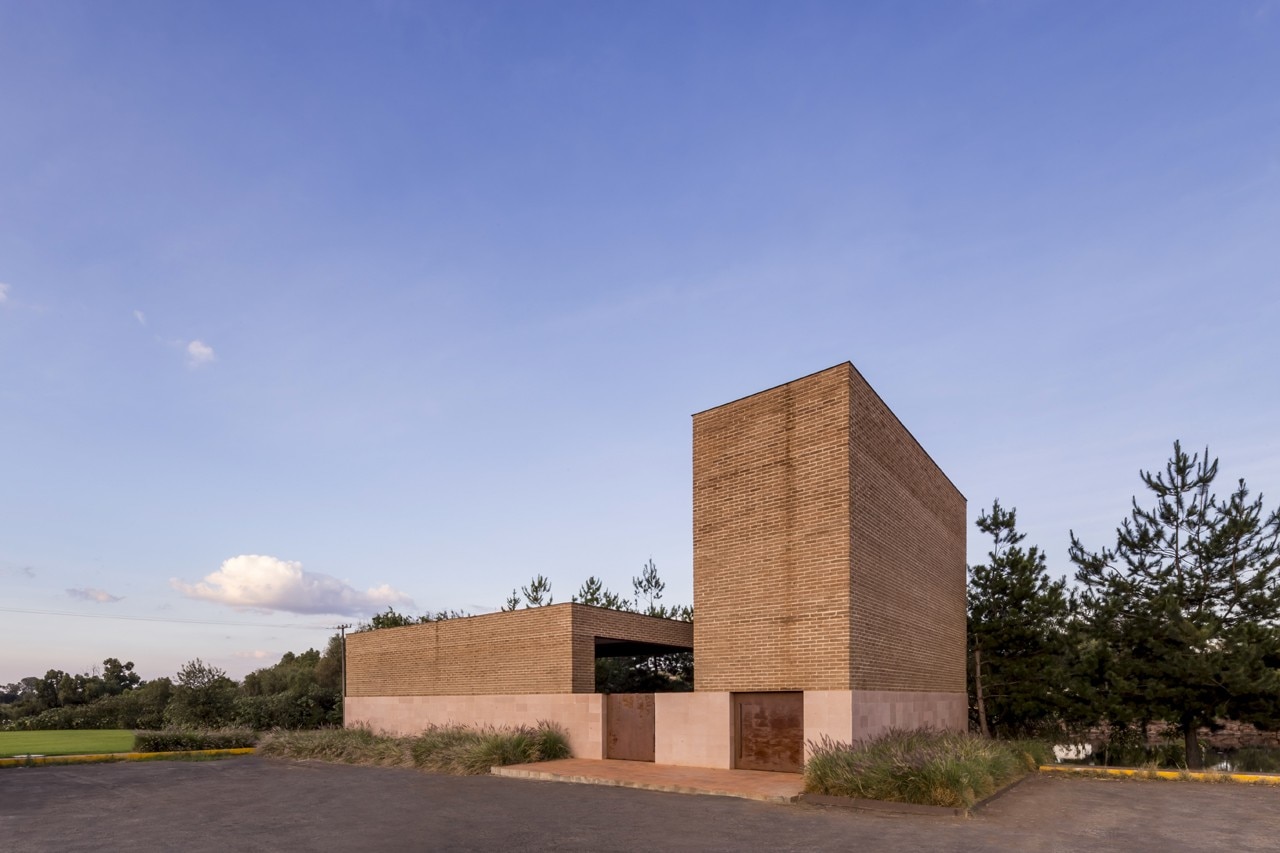 The chapel sits on a cantilevered platform, overviewing the lake, the gardens, the factory and the agave fields. The building is oriented in a way that its closed walls face the fierce southern and western sun, keeping privacy from the traffic patio.
A terracotta tile pathway leads visitors from the factory towards the chapel, allowing them to admire the scenery, and enjoy the walk around the lake and gardens, leading them finally into the complex. The low height of its main entrance opening underlines the feeling of intimacy and sanctity. The tall, dominating volume, shelters the visitor and frames the sky with its solid and strong presence, allowing light to cast strong and defined shadows into its interior volume, emphasizing a spiritual experience. The open space between volumes merges with the region landscape and the covered space frames essential views.
It is with the changeable location of the cross and the opening and closing of doors that Estudio ALA manage to modify the spaces into two main options, depending on the size of the space required, either for a religious ceremony or for a hybrid in nature event which could be both, a religious and social occasion.
Using local materials such as uncooked brick, pink sandstone and terracotta tiles the building blends with its surroundings and a link between the people and the building was created.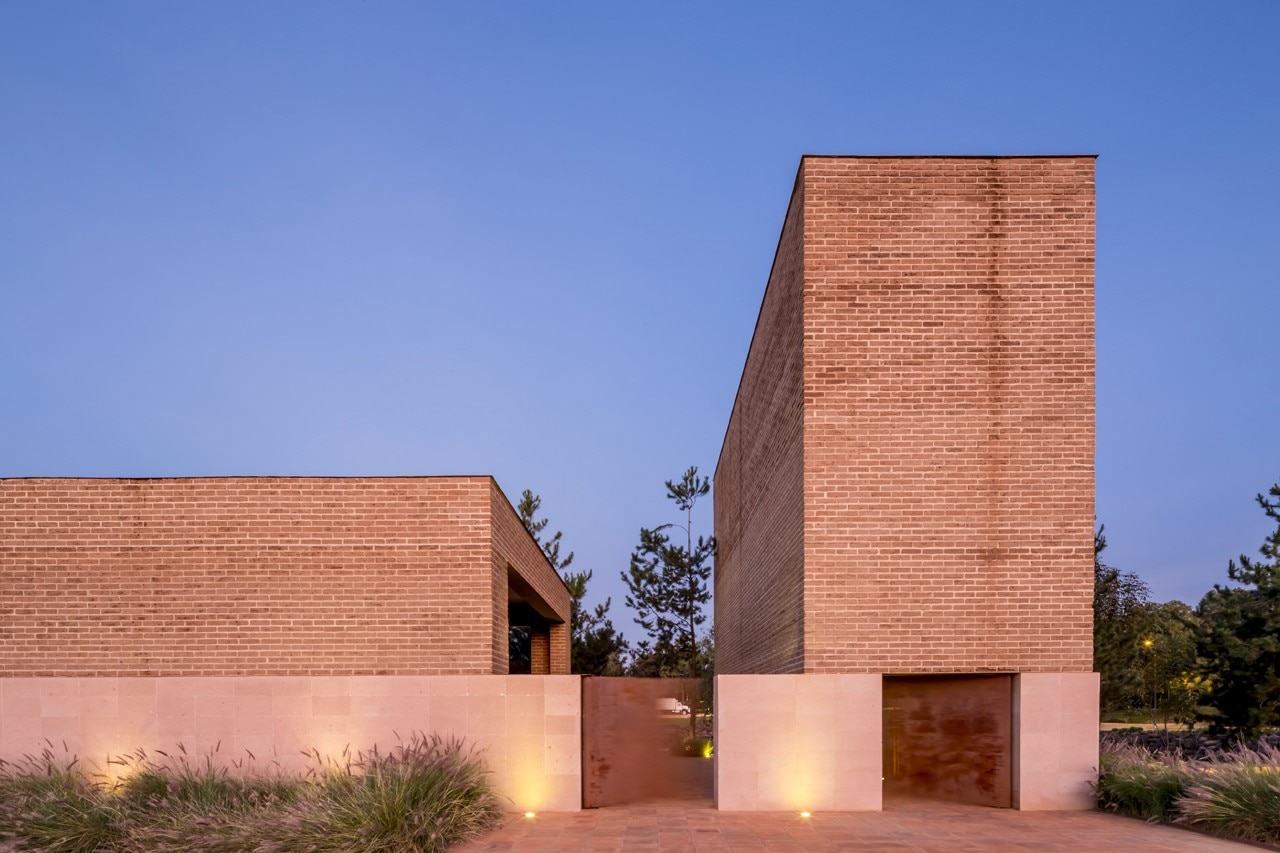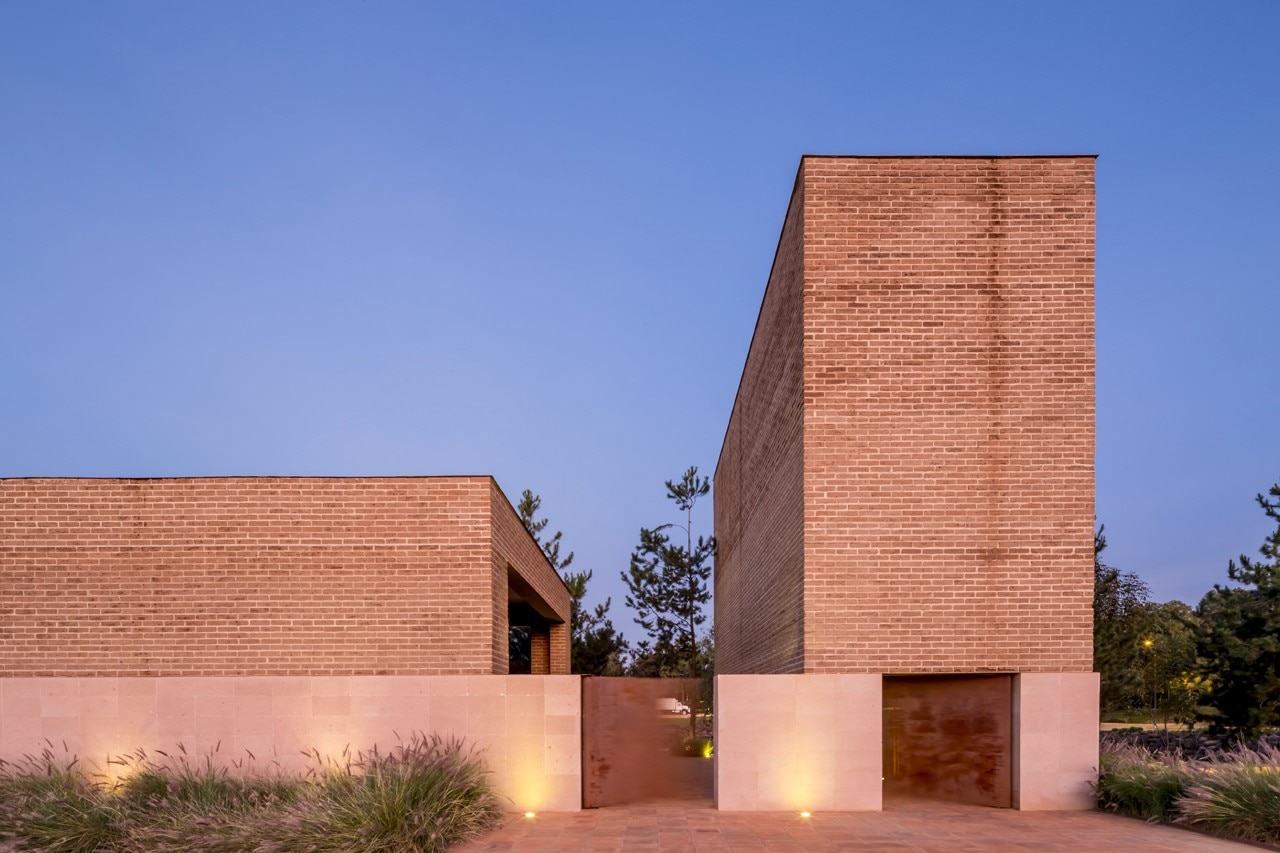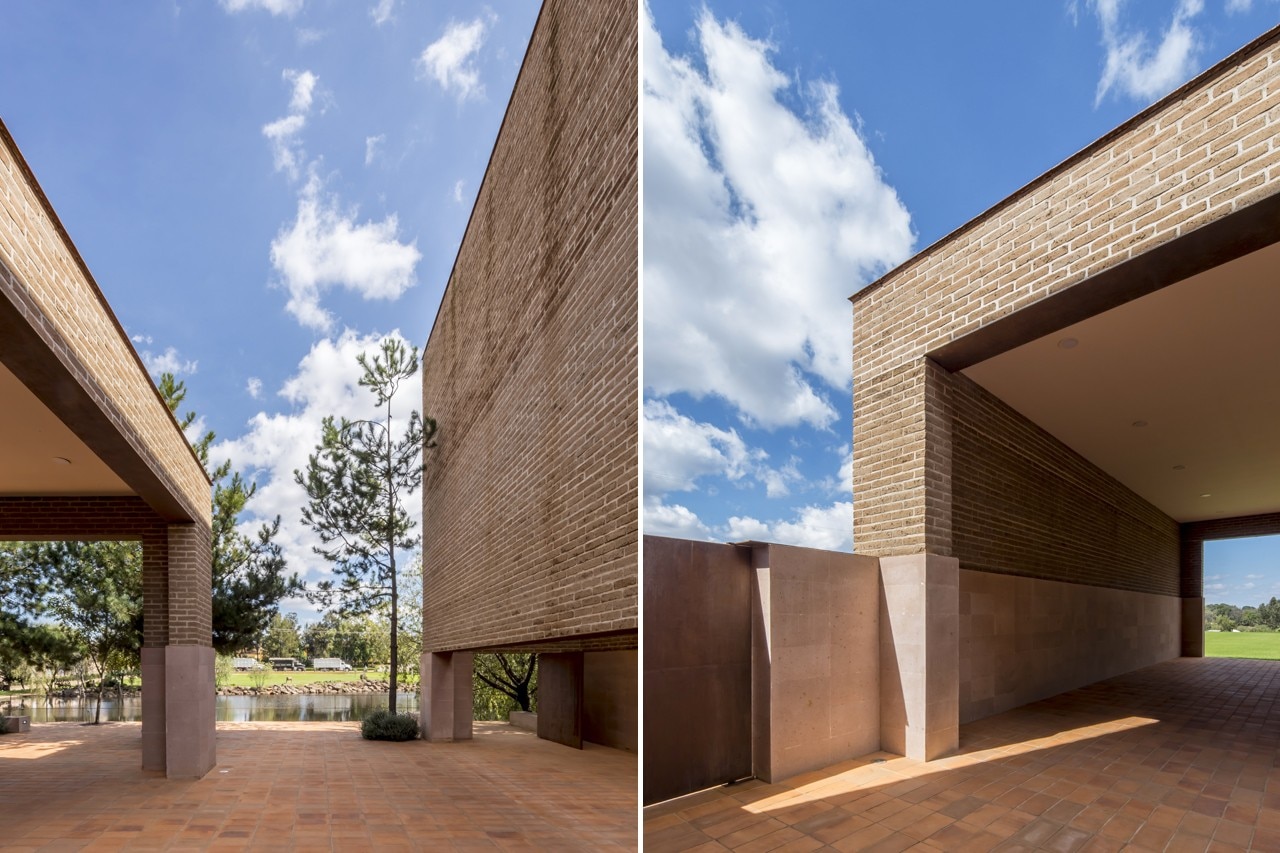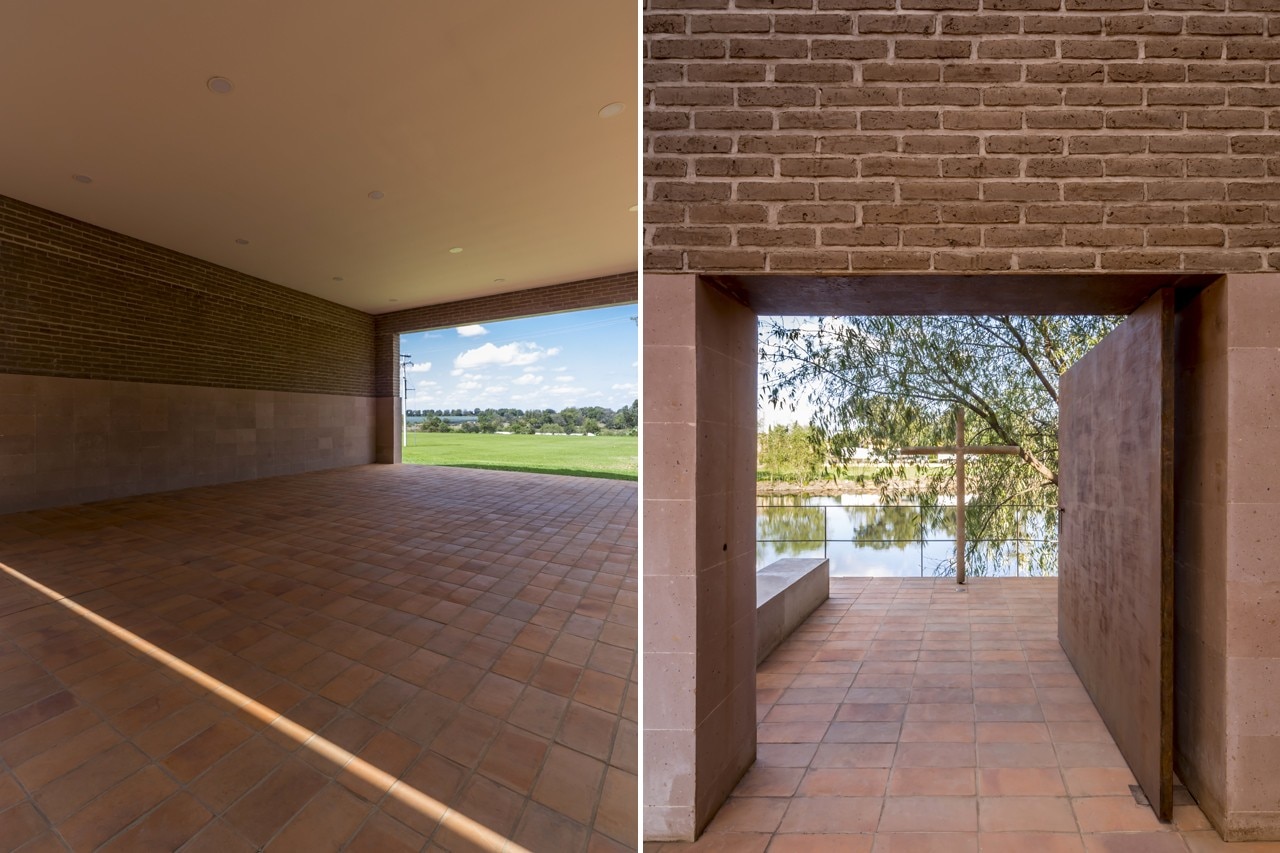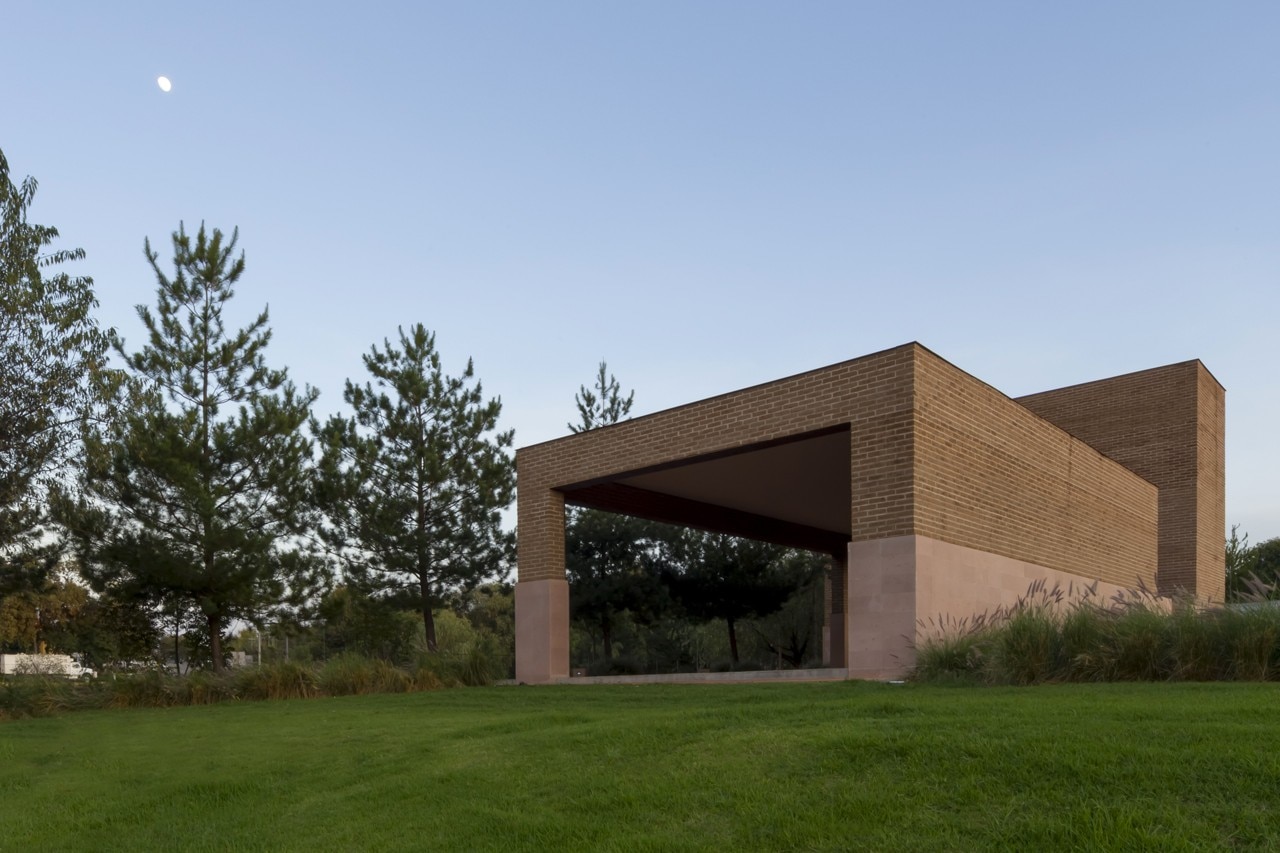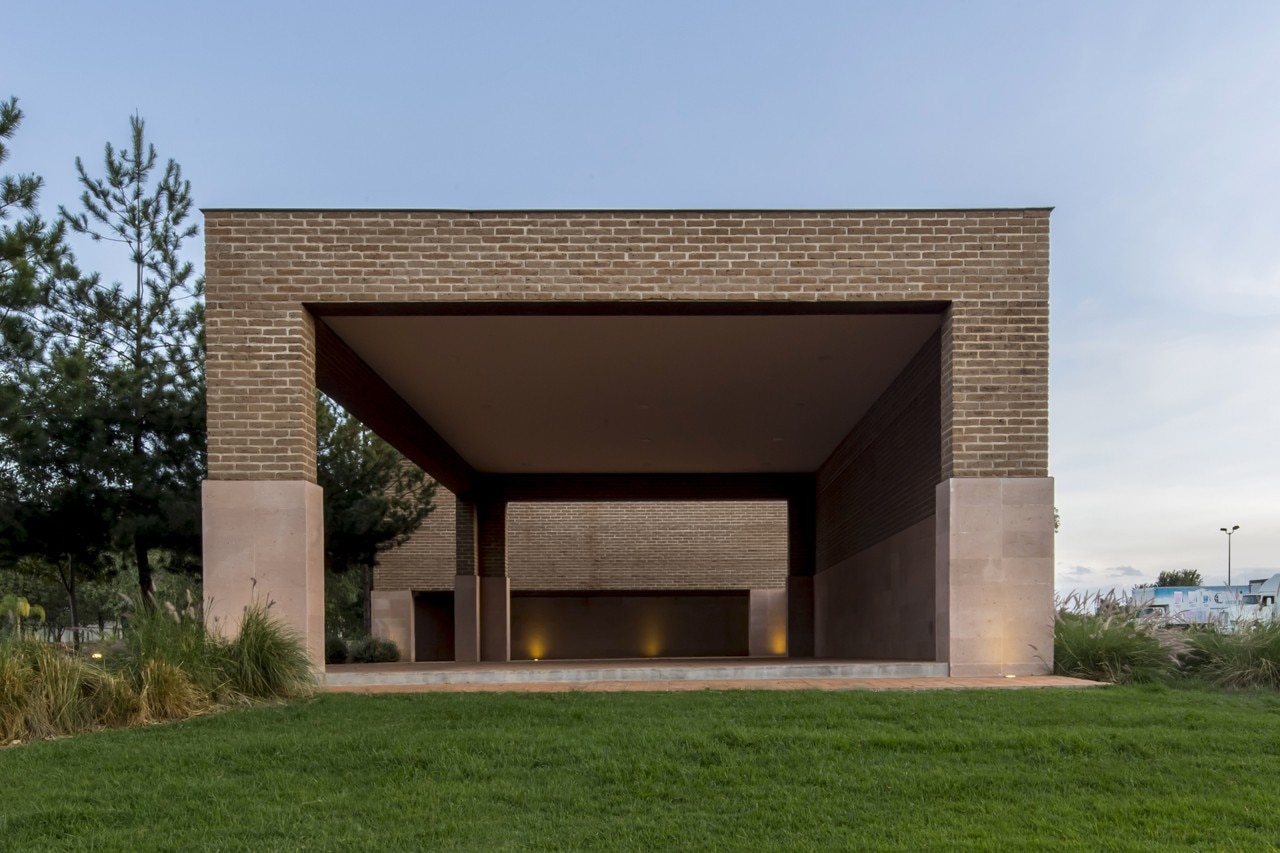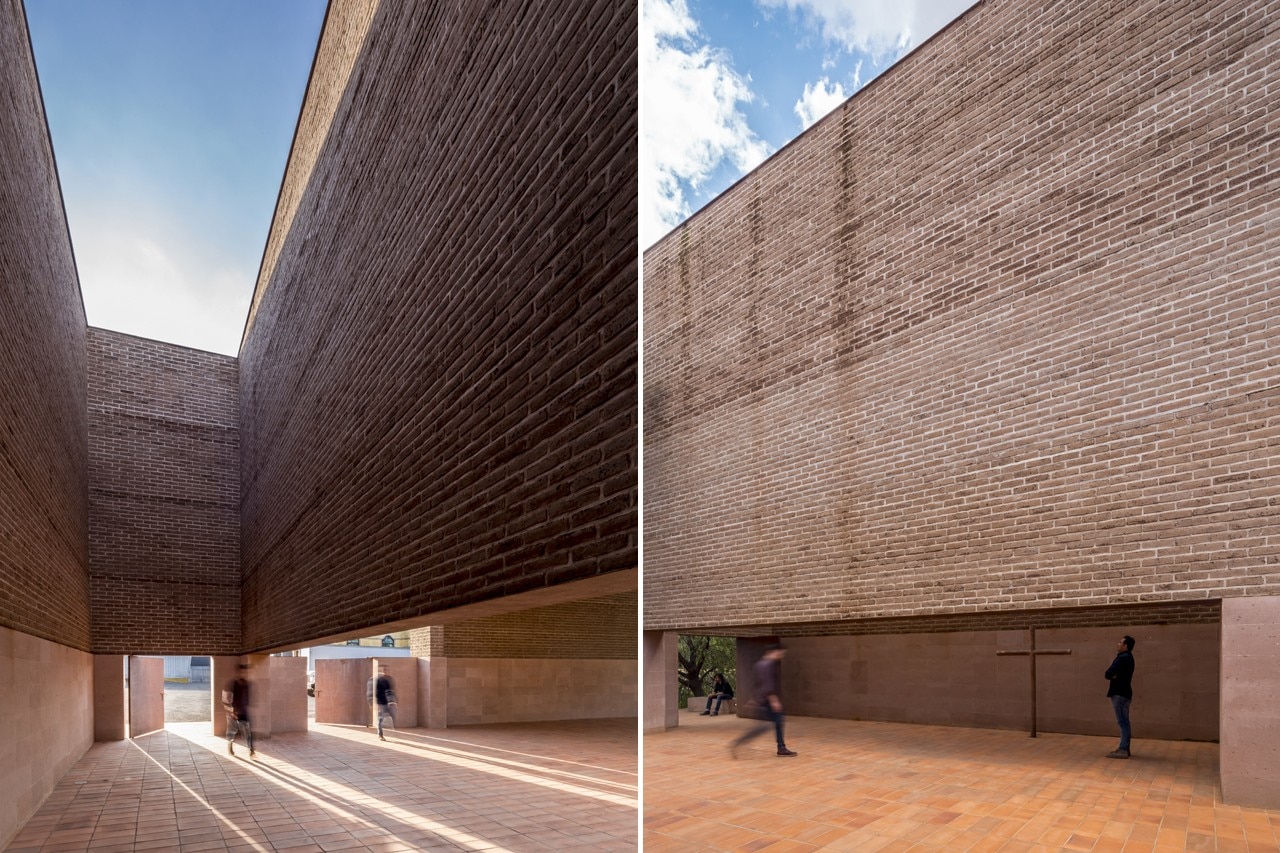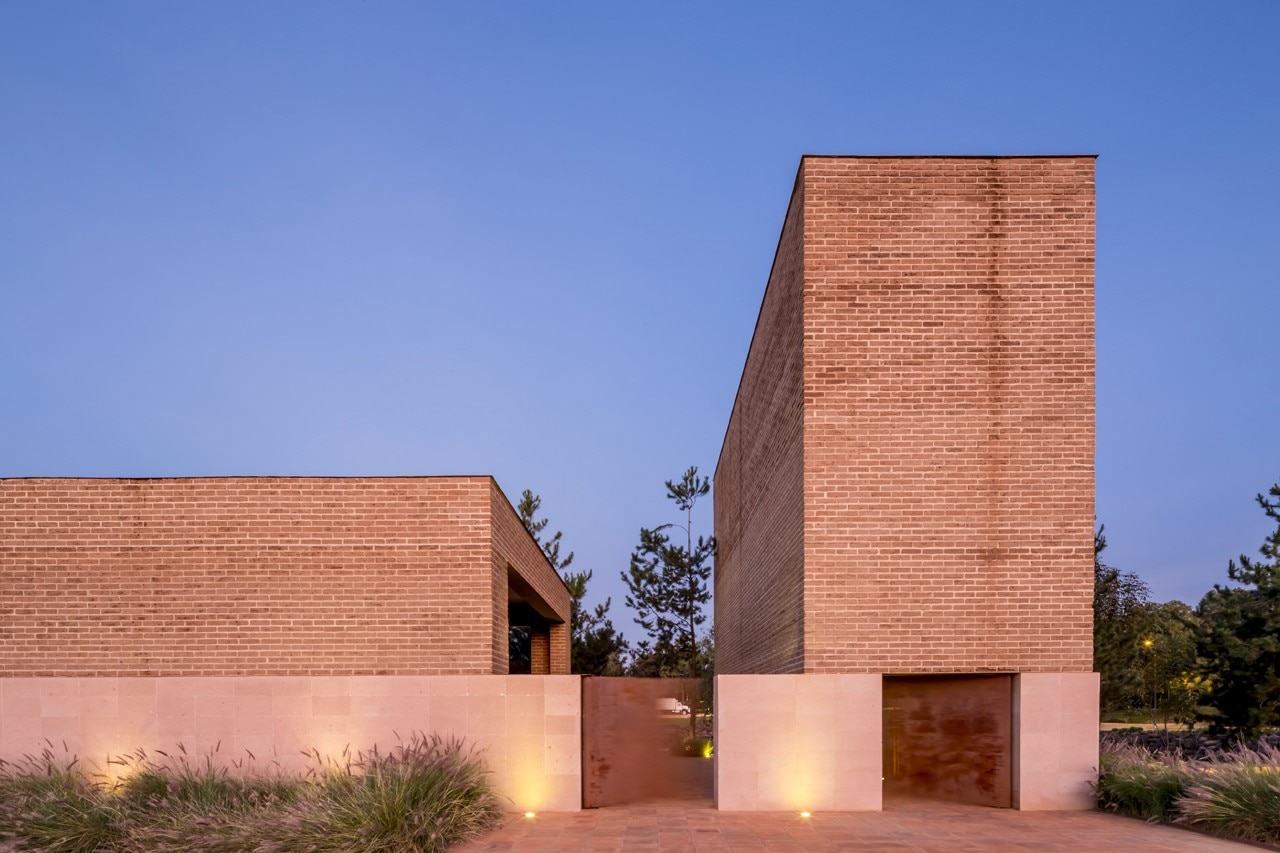 Estudio ALA, Centinela Chapel, Arandas, Jalisco, México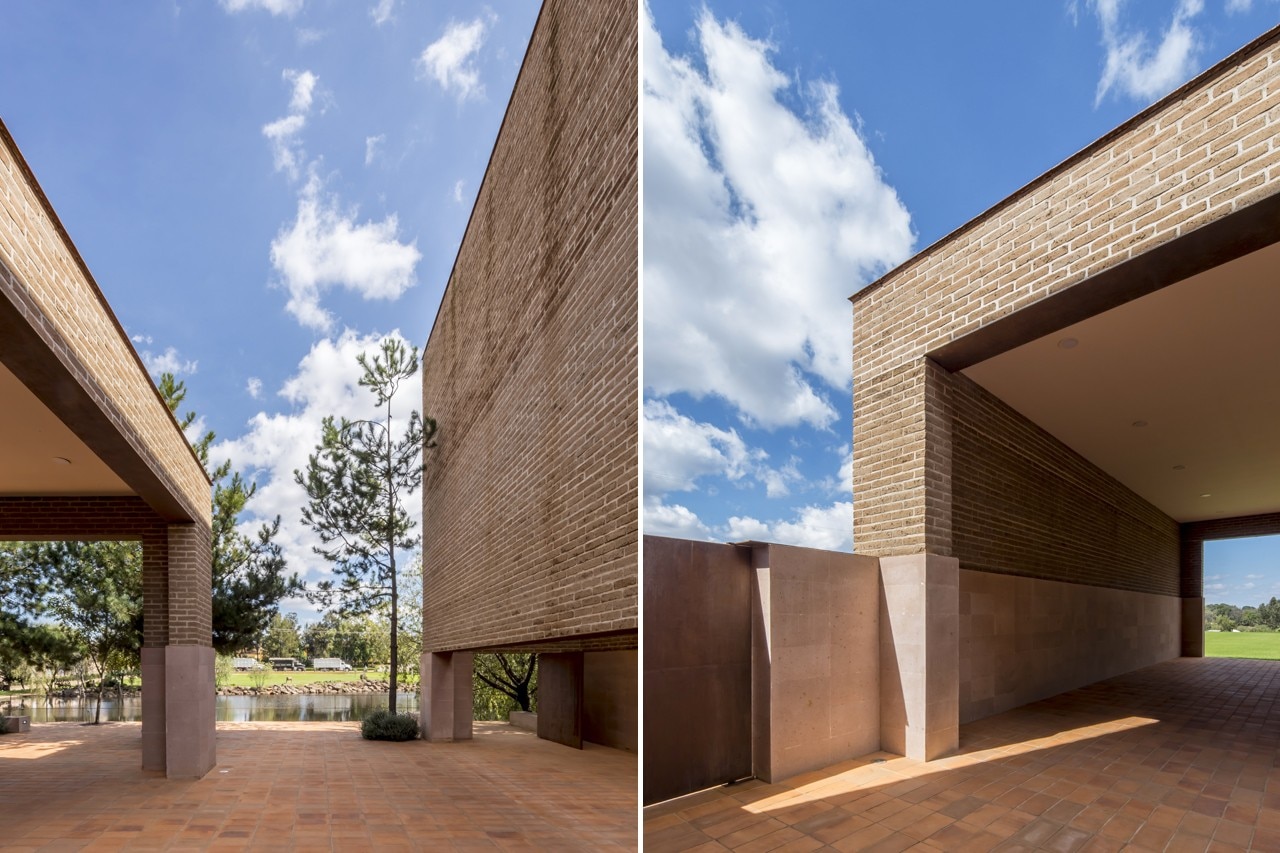 Estudio ALA, Centinela Chapel, Arandas, Jalisco, México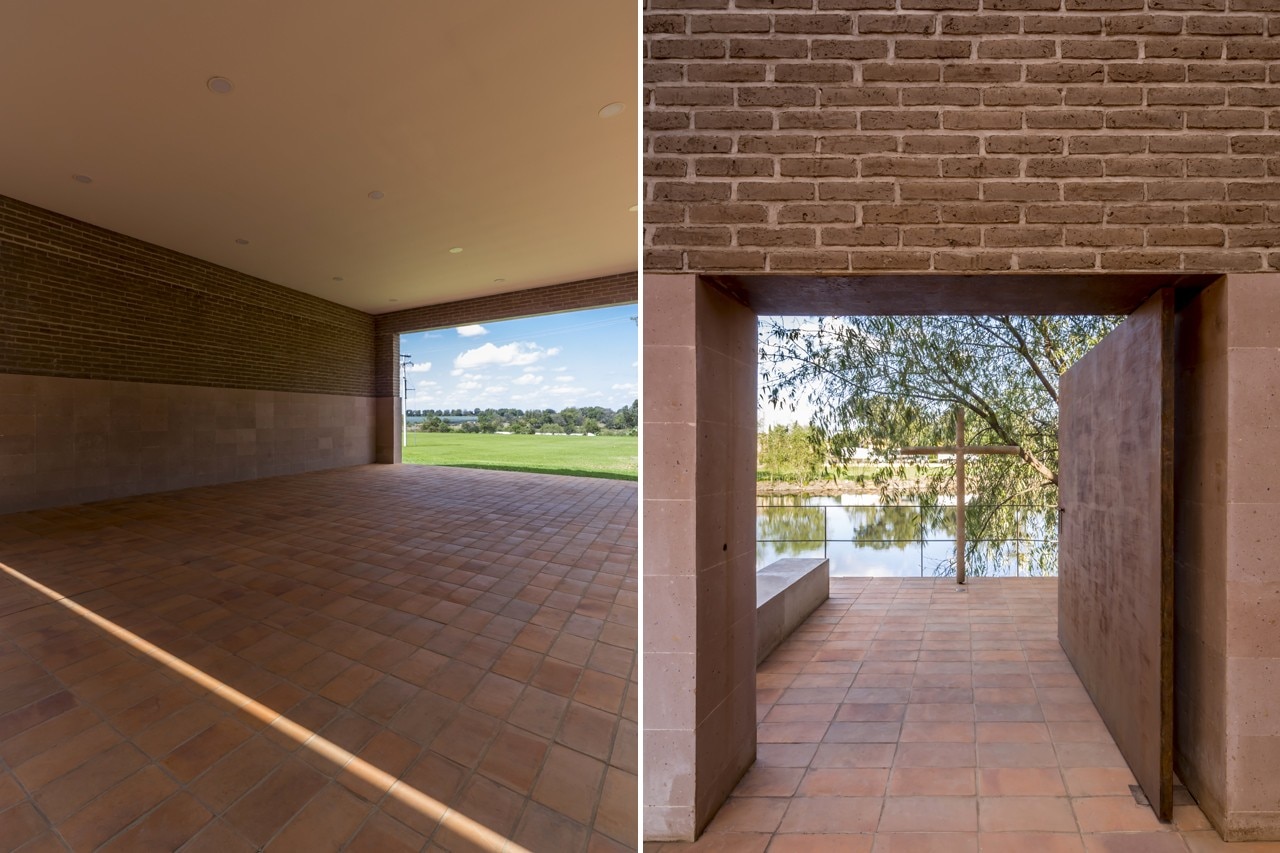 Estudio ALA, Centinela Chapel, Arandas, Jalisco, México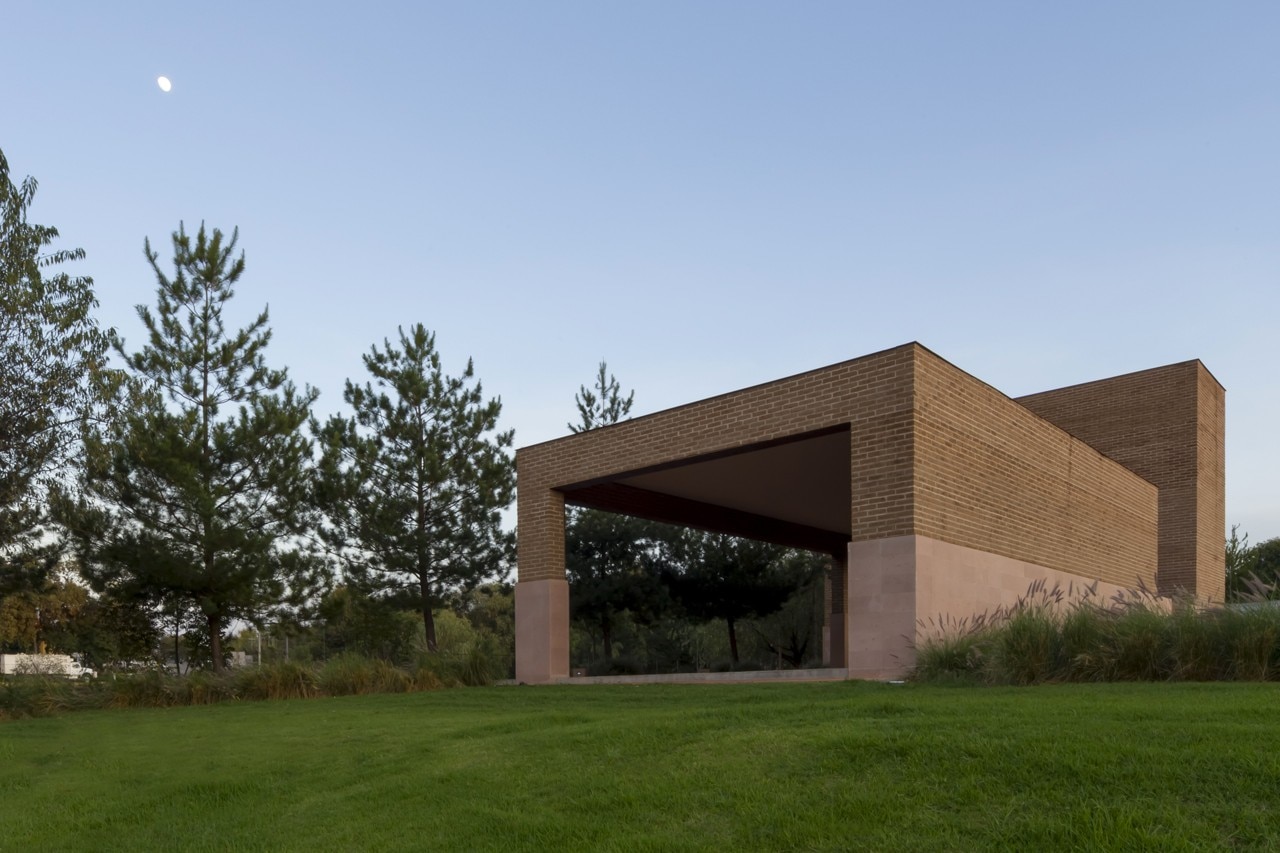 Estudio ALA, Centinela Chapel, Arandas, Jalisco, México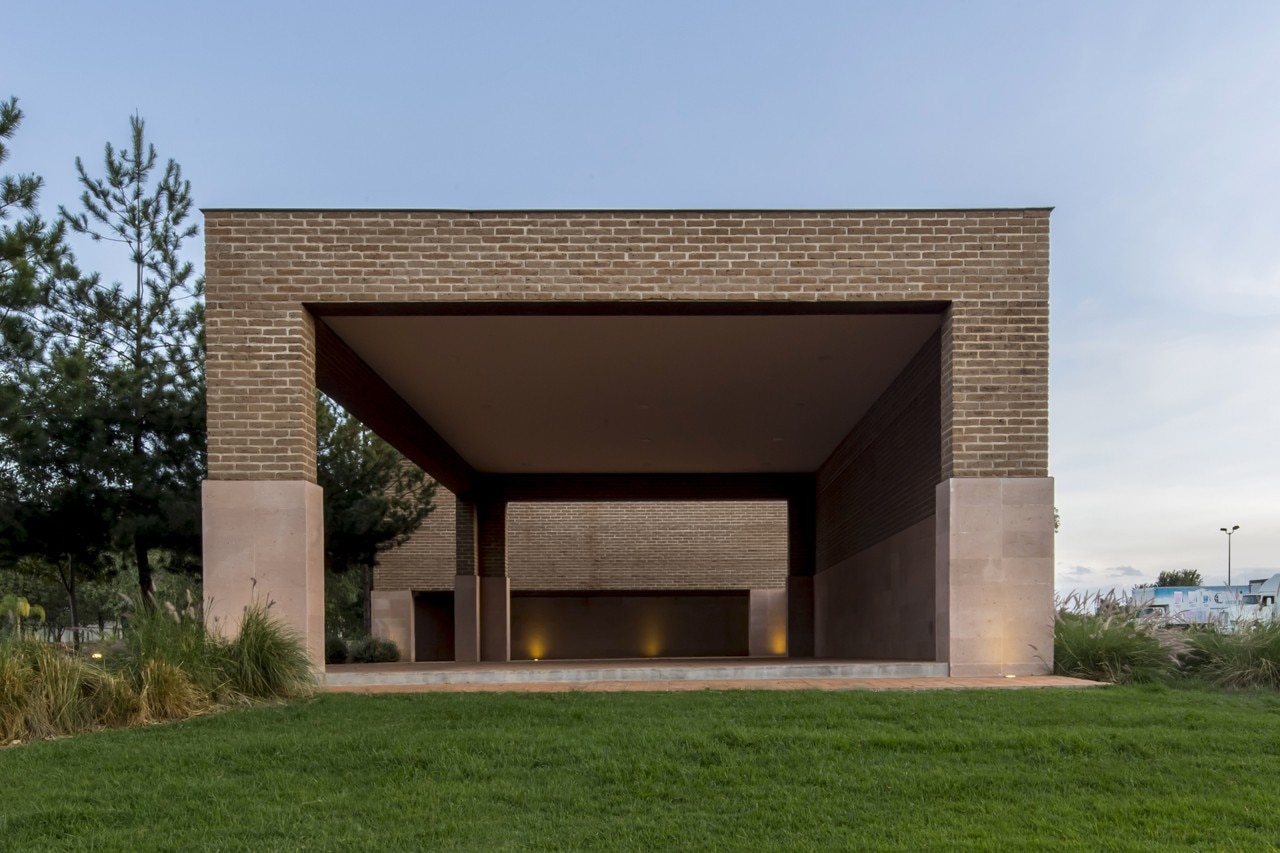 Estudio ALA, Centinela Chapel, Arandas, Jalisco, México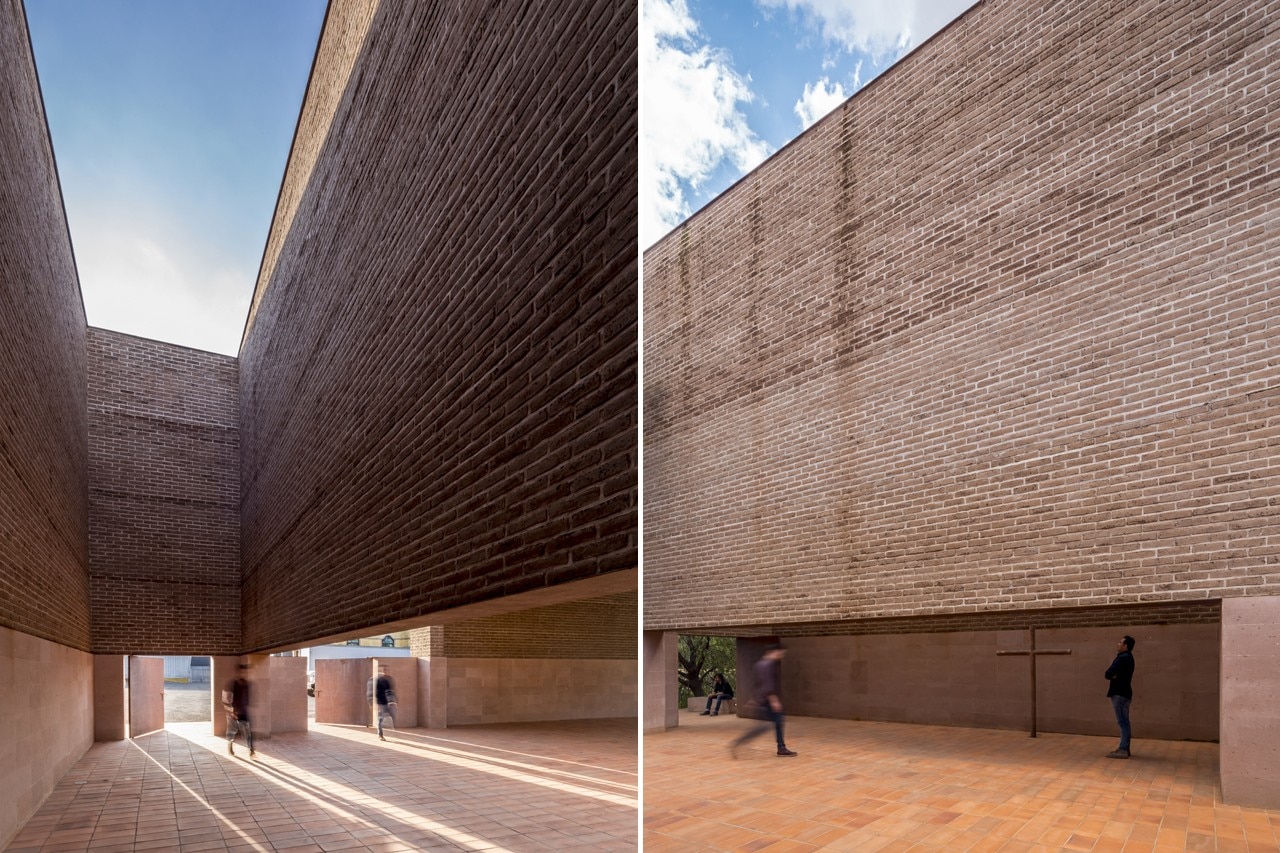 Estudio ALA, Centinela Chapel, Arandas, Jalisco, México

Centinela Chapel, Arandas, Jalisco, México
Program: chapel
Architects: Estudio ALA
Client: Tequila Centinela
Area: 540 sqm
Completion: 2015