On top of a hill that overlooks the Sea of Galilee, in Israel, Golany Architects designed a house with large openings facing the landscape to the south and east, protected by wooden shutters that filter the intense Middle-East sun, as a typical Mediterranean mashrabiya. Carefully positioned openings on the rear elevations also capture views of Mount Canaan and the old town of Safed.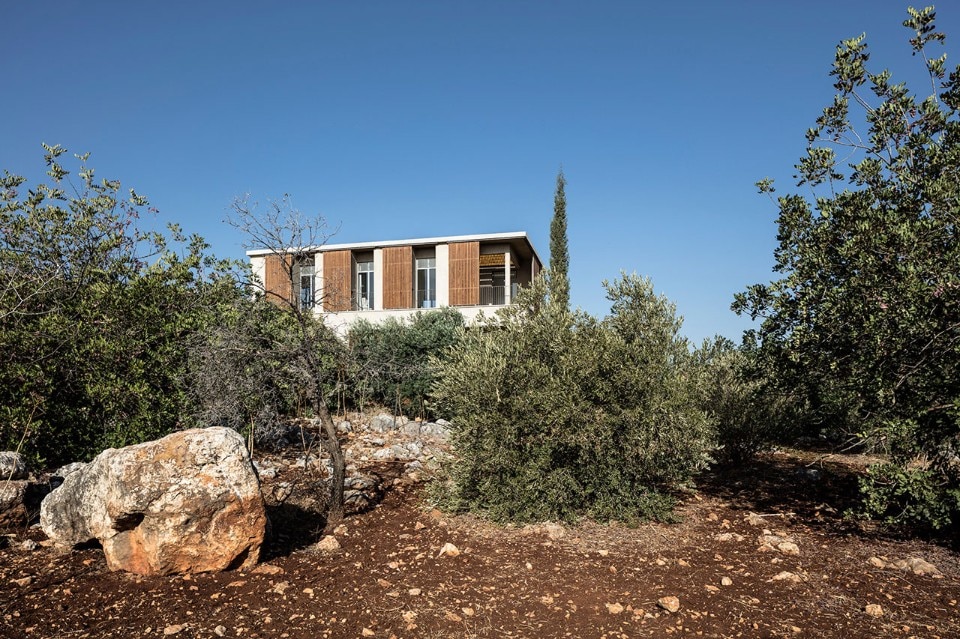 The house aims to integrate into the pastoral surroundings. The lot is only 500 sqm, so the residence is designed in two floors to have maximum outdoor area. Preserved mature olive and oak trees are an immediate continuum to the garden. Both the house and garden, are leveled for optimal far views, while they seem to continue unobstructed towards the surrounding landscape.
The yellowish-brown ridge at the front, the rugged soil and the olive and carob groves around it where horses graze, led to the choice of the materials: matching colors for the cement textured plaster and the timber shutters outside, light brown stone for the paving inside, and the wooden ceiling with its massive beams.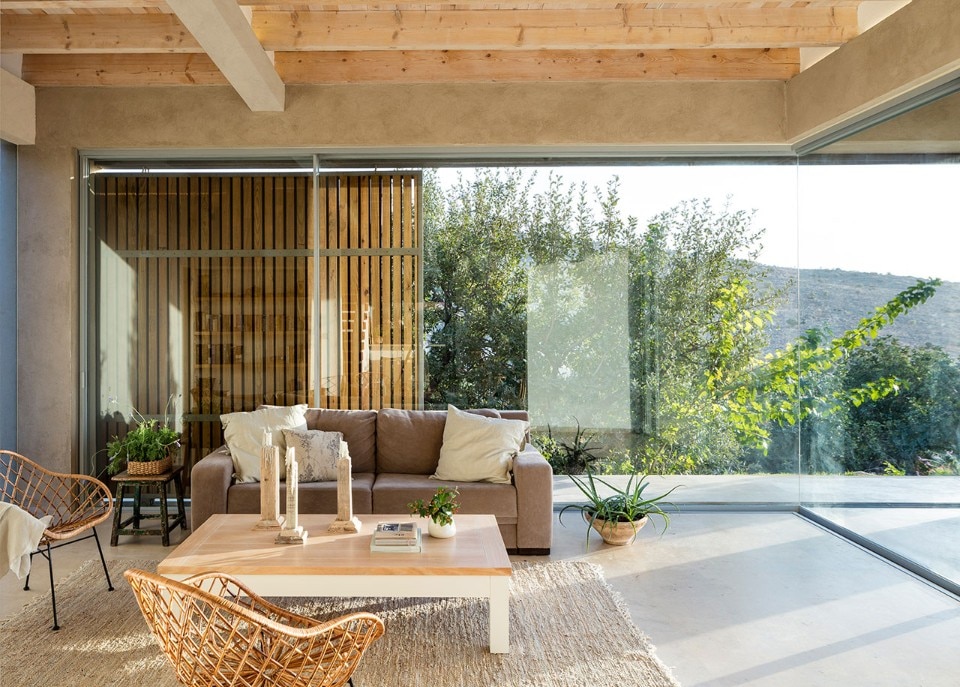 The windows and doors behind the shutters are recessed to improve climate control, creating intermediate spaces of shaded outdoor areas. Even during the very hot days of summer, these measures keep the house cool and pleasant. As explained by the architects, the design of the elevations is a "contemporary interpretation of the romantic notion of balconies with a view".
Project:

Residence in the Galilee

Lead architects:

Galit Golany, Yaron Golany

Site area:

500 sqm

Built area:

200 sqm