Bitossi Ceramiche will present a new collection of seven abstract ceramic forms designed by Nathalie Du Pasquier during Milano Design Week 2018. The productive ceramic tradition that Bitossi embodies, ensured the transmission of the artisanal mould that is a distinctive trait of Du Pasquier's work.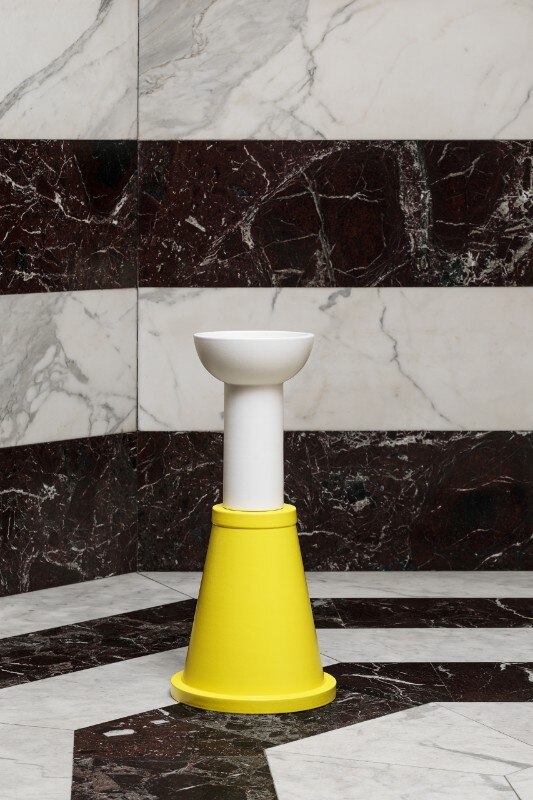 The collection was designed and produced in a very short time – between May and July 2017 – for the exhibition "Other Rooms" curated by Jenni Lomax at the Camden Arts Center in London.
The design process of the pieces started on paper; the concept was then transformed into wooden constructions and eventually finalised in ceramics, where it came out as geometric compositions of different elements and colours.
Project:

7 forms

Designer:

Nathalie Du Pasquier

Manufacturer:

Bitossi Ceramiche

Year:

2017