"Possiamo ripetere lo stesso gesto infinite volte, ma non sarà mai uguale". Ce lo dice l'artista Omar Hassan mentre ci mostra la collezione di bottiglie che ha dipinto per Berlin Packaging, esposte nella galleria del Magna Pars Hotel di Milano: è sorprendente come lo stesso pensiero possa bastare per riassumere lo spirito del Berlin Packaging Bruni Glass Design Award.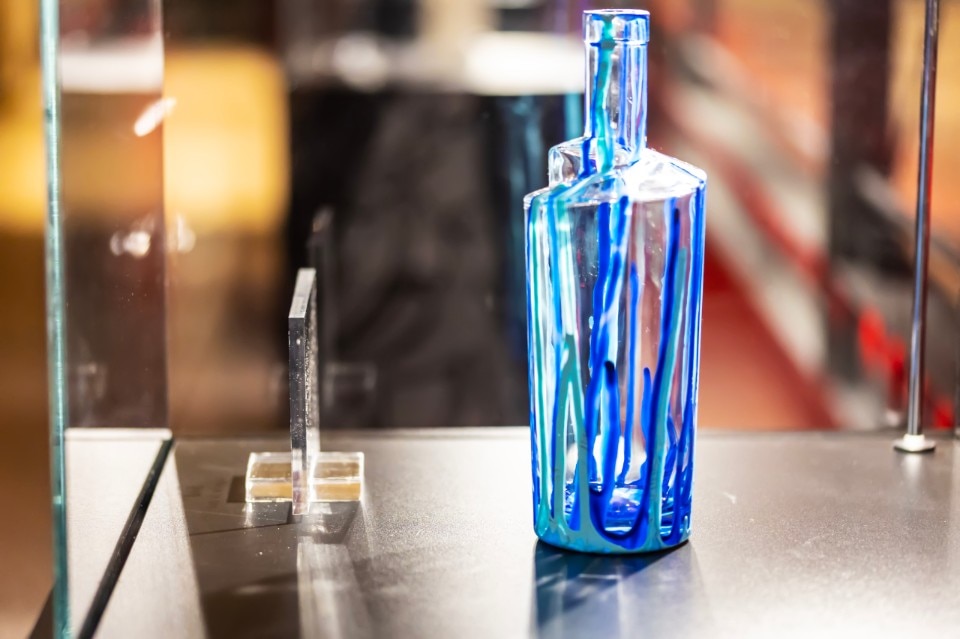 La serata di premiazione del 15 novembre al Magna Pars emanava questo spirito da tutti i suoi partecipanti, specialmente dalle studentesse e studenti ─ chi già nel mondo del lavoro, chi ancora in università ─ che esponevano i progetti finalisti, con non poca apprensione in attesa della proclamazione: il momento era tutt'altro che una pura formalità, infatti, perché arrivava al fondo di un processo progettuale e formativo durato due anni, dove da diversi concept si è passati alla loro traduzione in oggetti pronti per la produzione, e per portare un ulteriore gesto, inedito, sul mercato.
Un percorso molto peculiare, ci hanno raccontato, specialmente per il momento storico in cui si è svolto, attraversando i due anni di pandemia: tutto è partito dalla modalità del concorso, ma lo sviluppo dei progetti è stato per tutti un'occasione di formazione, e soprattutto di chiarimento di obiettivi, tanto per chi ha trovato confermati quelli che già si era posto, quanto per chi ha potuto ridefinirli lungo il tragitto della progettazione.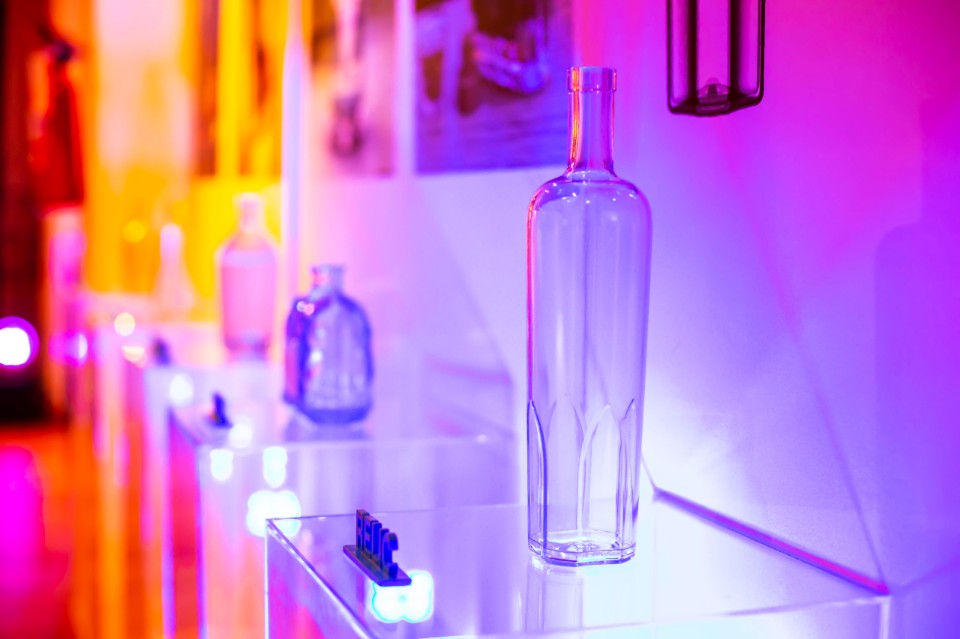 Il Berlin Packaging Bruni Glass Design Award, che si tiene dal 1997, è infatti anche un'opportunità per giovani product designer che si affacciano al mondo della professione, con la sua natura ibrida di workshop e premio rivolto agli studenti delle principali università, perchè garantisce ai progetti finalisti la registrazione e il deposito presso Berlin Packaging ─ azienda leader nella fornitura di packaging in vetro, in plastica e in metallo ─ con la possibilità di essere commercializzati qualora richiesti. Oltretutto l'iniziativa, e quindi il potenziale bacino di interesse e di commitenza, ha ormai una scala globale: quest'ultima edizione, infatti, ha coinvolto studenti del Politecnico di Milano per l'Italia, della Münster School of Design per la Germania, della FS Pack Cognac per la Francia, della Ucsf Universidad Católica de Santa Fe per l'Argentina e della IUC University of Illinois Chicago per gli USA.
Il progetto vincitore assoluto di questa edizione è Fuji, di Pham Minh Phuc (Münster School of Design), una forma ispirata all'immagine di una montagna che infonde pace, tranquillità ed equilibrio: questo diffusore è anche il progetto primo classificato della categoria Home Fragrances. Altre tre categorie costituiscono i settori di riferimento per Berlin Packaging: Spirits,  dove quest'anno ha vinto Mesh di Davide Intravaia (Politecnico di Milano); Oil and Vinegar, con vincitore Helen, di Mercedes Luhaces (UCSF); Wine, dove è stato premiato Harmony, sempre di Mercedes Luhaces (UCSF).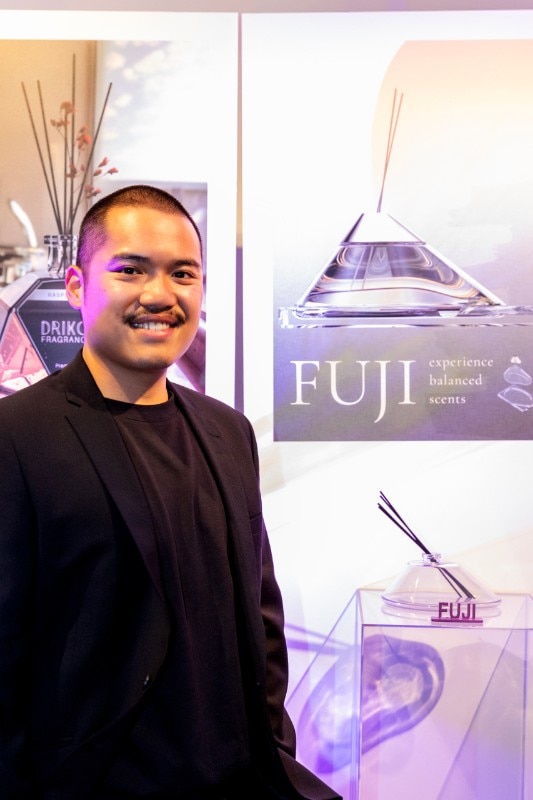 Paolo Recrosio, CEO di Berlin Packaging EMEA, ha voluto sottolineare il forte potenziale di costruzione del futuro dentro questa iniziativa, "che negli anni ha contribuito a sottolineare la nostra natura di innovatori e il nostro impegno nella ricerca di soluzioni che non solo siano sempre al passo coi tempi, ma che anticipino le tendenze di mercato. Per questo abbiamo l'intenzione di continuare a investire in questo progetto, rilanciandolo anche negli anni futuri, insieme con le più importanti scuole di design del mondo". Un ulteriore stimolo a fare quell'ennesimo gesto che non sarà uguale a nessun altro, "provarci sempre" come ha voluto dirci uno dei vincitori, continuando a sfidare il futuro di una professione e di una disciplina.