John Lin e Lidia Ratoi, professori presso l'Università di Hong Kong, hanno recentemente lavorato sulla ristrutturazione di una casa tradizionale in legno abbandonata. Il progetto parte dalla ricerca universitaria dello stesso Lin e di Sony Devabhaktuni, i quali ha analizzato le ristrutturazioni innovative di case vernacolari realizzate ad hoc da costruttori in località remote della Cina rurale.

L'obbiettivo è quello di presentare una nuova prospettiva su queste antiche abitazioni con modifiche progettuali continue e flessibili, in grado di rispondere ai cambiamenti dello stile di vita, piuttosto che come semplice conservazione di un patrimonio culturale.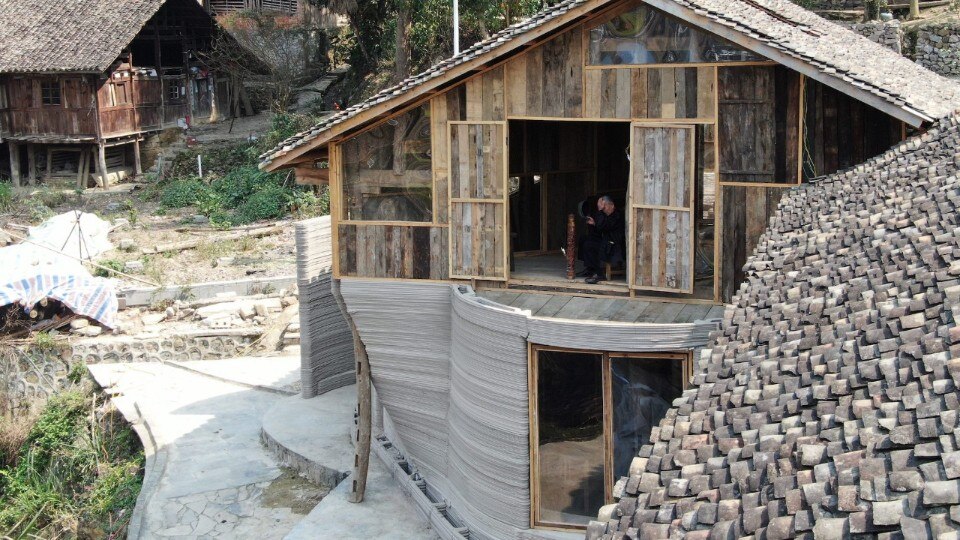 Partendo da un rilievo dettagliato dell'esistente, i progettisti hanno quindi deciso di utilizzare per le aggiunte una struttura stampata in 3D. Le pareti esterne stampate in 3D ampliano lo spazio della casa originale, mentre altre pareti divisorie sono state aggiunte per creare un cortile d'ingresso, la cucina e i bagni. Dopo la costruzione delle pareti stampate in 3D, la struttura in legno e il tetto di tegole sono stati aggiunti alla casa.

Denominato Traditional House of the Future, l'ambizione è in realtà quella di sviluppare un progetto pilota per un piano del governo del villaggio di Nanlong, nel sud-ovest della Cina, per rinnovare centinaia di vecchie case in condizioni attualmente non vivibili.
Tutte le foto courtesy Lidia Ratoi e John Lin