John Lin and Lidia Ratoi, professors at the University of Hong Kong, recently worked on the renovation of an abandoned traditional wooden house. The project started from the university research of Lin and Sony Devabhaktuni themselves, who analyzed innovative renovations of vernacular houses made ad hoc by builders in remote locations in rural China.
The project aims to present a new perspective on these ancient dwellings with continuous and flexible design modifications that respond to changing lifestyles, rather than as mere preservation of a cultural heritage.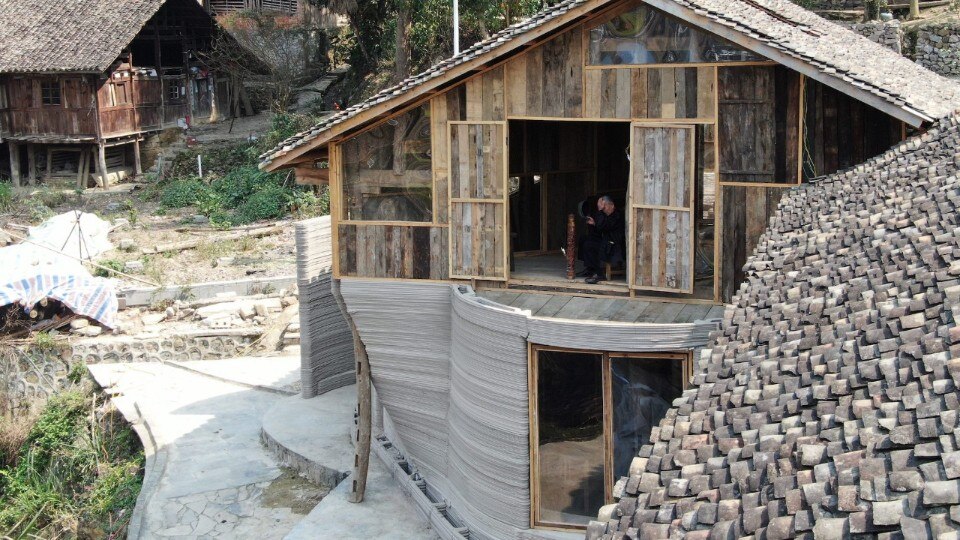 Starting with a detailed survey of the existing building, the designers therefore decided to use a 3D printed structure for the additions. The 3D printed exterior walls expand the space of the original house, while other partition walls were added to create an entry courtyard, kitchen, and bathrooms. After the 3D printed walls were built, the wooden frame and tile roof were added to the house.

Named Traditional House of the Future, the ambition is actually to develop a pilot project for a plan by the Nanlong village government in southwest China to renovate hundreds of old houses in currently unlivable condition.
All photos courtesy Lidia Ratoi and John Lin