In the summer of 1978, the magazine Modo edited by Alessandro Mendini published an editorial that, for the first time shed a light on the architecture of the balere, the dance halls of Emilia-Romagna. With it, came a now cult photographic essay by a then still little known Gabriele Basilico. 
Flash forward forty and odd years, and an exhibition in Milan re-reads the folklorist scene of Liscio from the unprecedented perspective of design, architecture and subcultural fashion.
"Liscio Got Me Hardcore", curated by the archive of Italian youth culture Ragazzi di Strada, aims to portray said balere and dance halls as spaces of contamination, theaters of dreams and wonders not only musically, but also design and aesthetics-wise.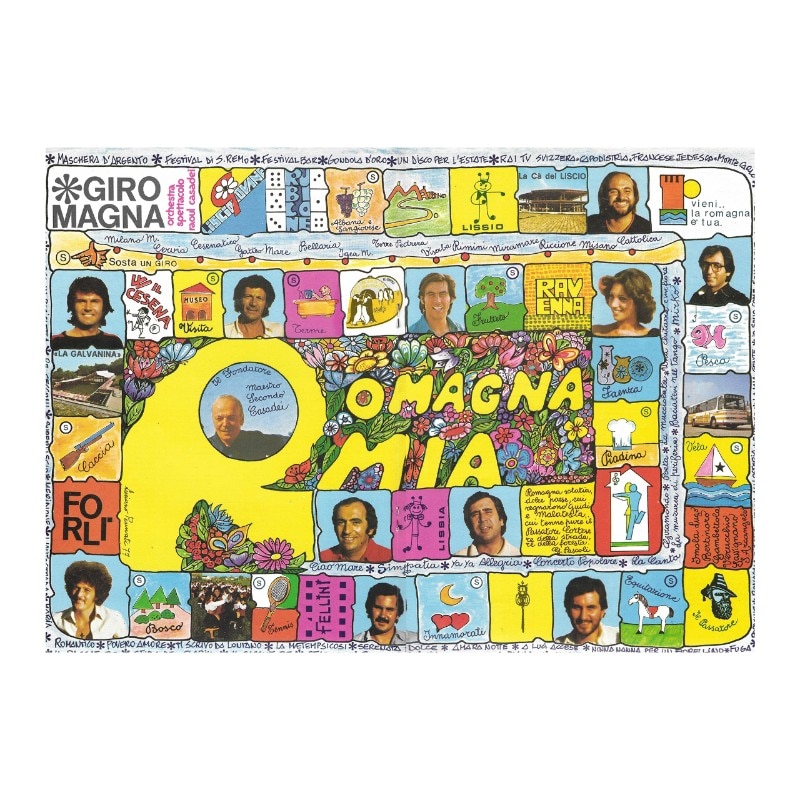 In days of subcultural sectarianism, when youth scenes still celebrated their self-imposed exile from society, the Liscio circuit, with post-modern foresightedness, was the ambassador of the hybrid and stratified culture to come. That can be seen in the rare and unpublished archive material collected, in which Liscio orchestras played back to back with international stars and timeless Italian icons, including Grace Jones, Vasco Rossi, Ray Charles, Raffaella Carrà and even a young Ilona Staller (aka Cicciolina). Similarly, the ephemera on display (stickers, magazines, cards, pennants, posters and ashtrays) highlights a scene that was surprisingly avant-garde yet candid and vernacular.
It's impossible not to mention Le Cupole, the dance hall in Castel Bolognese built according to the Bini shell patent: three concrete igloos coated in silver paint. But also other legendary venues and their interiors, such as Baccara in Lugo, Picchio Rosso in Formigine and Piccadilly Stryx in Sassuolo. Or the Ca' del Liscio, dubbed as the "King Kong of balere" and opened in 1977 as a mammoth project originally consisting also of conference rooms, hotels and restaurants for the travelling dancers. A vanguard concept in the style of Las Vegas venues, which however was only partially completed.
The exhibition offers a snapshot of the Via Emilia – the ancient Roman road that connected Rimini, the hotbed of Liscio on the East coast, to Piacenza – as an all-Italian Sunset Strip, punctuated by the neon signs of balere, discos and dance halls. A highway the lyricism of which was perfectly captured by author Pier Vittorio Tondelli, but also by the photographs of Paolo Ruffini on show as part of the exhibition.
The archive material, collected over a span of three years, is mixed with installations by the likes of graphic designer and musician Raissa Pardini (Maneskin, Gucci, IDLES, Fontaines D.C., Orielles, and more) in collaboration with both Ragazzi di Strada ans Ciao Discoteca Italiana, and graphic designer and researcher Michele Galluzzo (Logo IRL, Progetto Grafico, Fantasia Type and also recently part of the Italian pavilion at the Venice Architecture Biennale with Post Disaster Rooftops). 
"Liscio Got Me Hardcore" runs until Sunday, October 8th ar Galera San Soda, Corso Sempione 33, Milano within the historical INA building by Piero Bottoni.