Part of a broader project to redevelop urban areas with a focus on innovation and sustainability, the project Reinventing Cities, launched by C40 (the Cities Climate Leadership Group, a group formed by 97 of the world's biggest cities, including Milan) presented the winning project for the redevelopment of Ex Macello (a former slaughterhouse, ed.), an area to the south-east of Milan comprising 15 hectares of abandoned buildings, which is intended to be the cornerstone for the creation of a cultural and residential hub for over 15,000 families and students.
500 million in investments aimed at transforming this run-down area into a "green lung": the district aims to be not only carbon neutral, but even carbon negative, thanks to an extensive use of green roofs, wood and eco-cement constructions, the use of photovoltaic systems and LEED Gold certified methods, and the reuse of over 30,000 sqm of constructed areas, which will save the production of over 4,500 m3 of reinforced concrete. The ARIA masterplan, signed by Redo sgr (the head of a joint that includes several partners like IED, Snøhetta, Barreca & La Varra, Chapman Taylor, Fondazione Politecnico di Milano, Deloitte, etc.)  will be developed as a mix of social housing with rents equivalent to €500 for a three-bedroom 75sqm apartment and sale values of €2250 per sqm, a student residence with 600 beds, and an area for private development (around 7,000 sqm); public spaces, spread over 45,000 sqm of plazas, social gardens, areas equipped for sport, music, cinema and an open-air theatre; the international campus of IED, the European Institute of Design; neighbourhood shops and nursery schools; spaces dedicated to on-demand electric car sharing.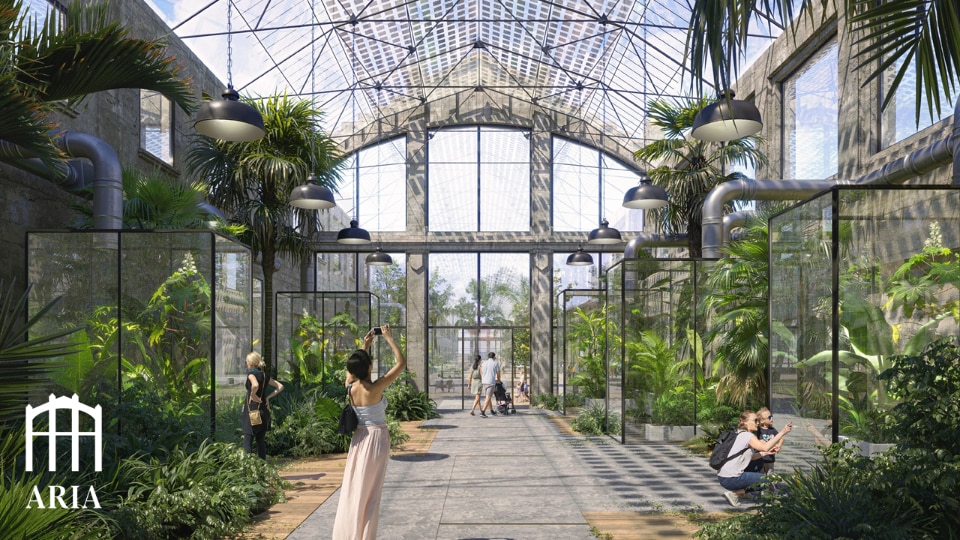 "The project to restore the former slaughterhouse shows how Milan can be regenerated starting from its history, with projects capable of combining past and future, architectural quality and sustainability." commented Milan Mayor Beppe Sala. "A disused market will become a cultural centre of excellence, with quality construction at affordable prices, greenery and services. Reinventing Cities was created together with C40 with this very objective: to rebuild parts of the city in an innovative way, respecting the highest environmental standards, bringing widespread benefits to the area thanks to a close synergy between the public and private sectors. Sustainability, international projection and inclusiveness: this is the way to make Milan grow together with the great cities of the world".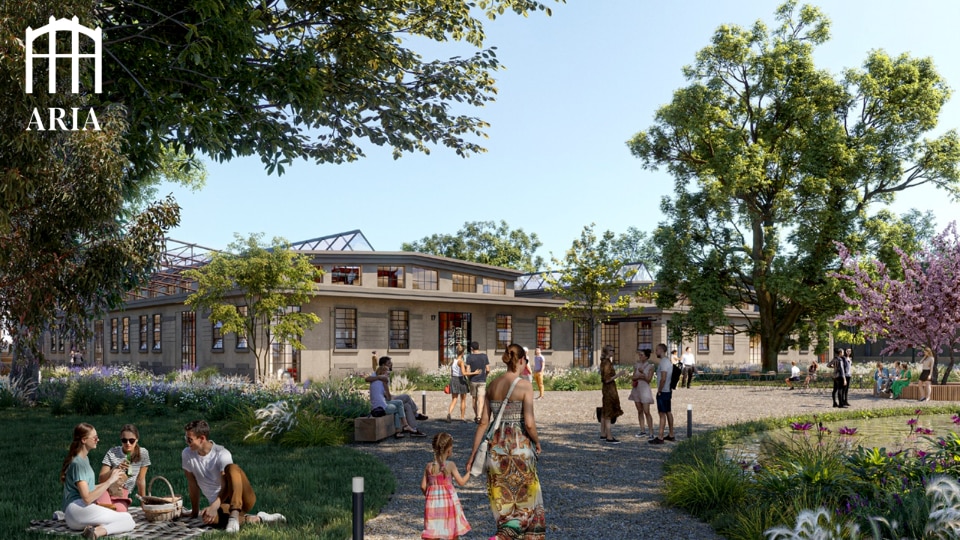 Opening image: ARIA, the new project by Redo SGR. Render courtesy Wolf visualizing architecture