Lynk & Co is probably the most innovative and relevant automotive brand you've never heard of. Launched in 2016, it's part of Geely Auto Group, the Chinese company famous for acquiring Volvo back in 2010, which also owns Lotus, Malaysian auto brand Proton and more. Lynk & Co started selling its first model, simply called "01", in 2017, with a record order of 6,000 units in just 2 minutes and 17 seconds, with a total of 120,000 cars sold the next year, which is also unprecedented for an all-new brand. The cars are designed and engineered in Sweden, but so far have only be sold in China. This year the company will launch the 01 in Europe, using its direct-to-consumer sales model, which it shares with Tesla for example, and an innovative monthly subscription: "use it for one month and return it if you like", the company says. It's the Netflix-model applied to automotive.

The system is pretty simple: when the owner is not driving, he can share his car to other people in the Lynk & Co club. It all happens in the app and the lender stipulates what it costs and when and where the vehicle should be left again. "We see a global trend where there is a huge move away from 'ownership' and more towards 'experiences', so people have less desire to 'own' things and more of a desire to 'do' things", explains Alain Visser, CEO of Lynk & Co. 
In 2018, you were the fastest-growing new car brand in the world. How did you achieve such a result?
The whole car industry seems to have an efficient business model and so to just come up with another new car brand may not be the right answer. So our strategic, deliberate decision was to do something else.
Sharing economy looks bigger than just a generation or two, of people born after 1980, don't you think?
People don't necessarily need to own what they use, but just want to use it. So we always said, this could be the same within the car industry. We've always described our model a bit like Spotify, or Netflix, of the car industry where you don't buy CDs or DVDs, you just stream music. You don't necessarily need to buy a car, but you buy mobility.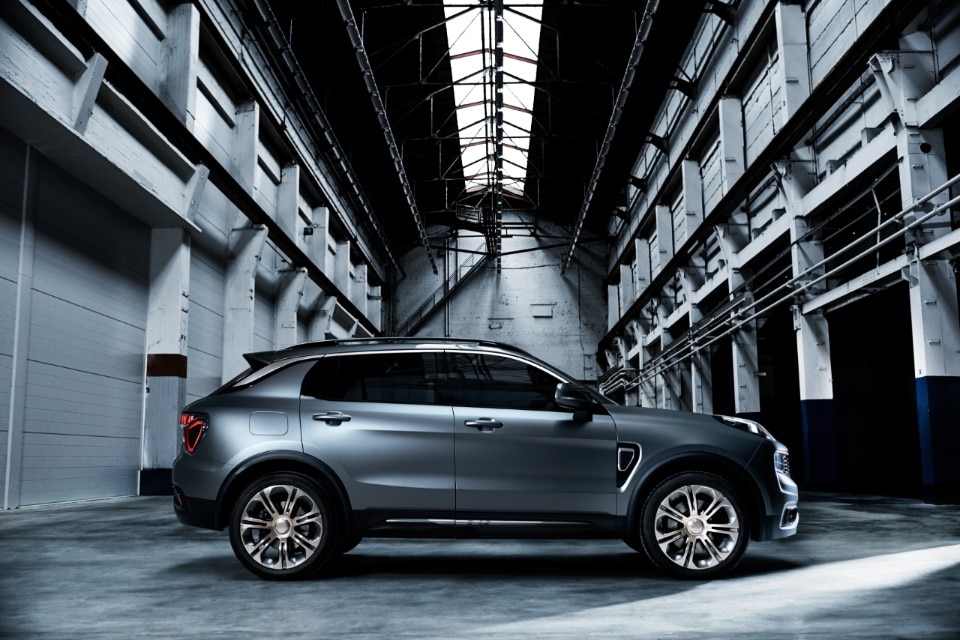 So far, you have focused on China.
We started sales in China. To start in that market is always a bit of a risk, because it's such a huge market and Chinese consumer trends evolve very quickly, much faster than in the West. But the fact that in such a short time we had such a high number of new consumers coming in proved our theory correct. So it gives us confidence that we can make a difference in Europe too.
How do you plan to launch in Europe?
We're opening our first store in Amsterdam, later this year and before the end of this year, we will be delivering our first vehicles. We'll start in Amsterdam, but Lynk & Co's will be available across Europe online.
Millennials don't buy cars, they say. So, how do you design a car for millennials?
We need to be honest that from a pure product point of view, we said, let's just make a very, very cool car. I don't think millennials or any urban customers out there need a new type of car.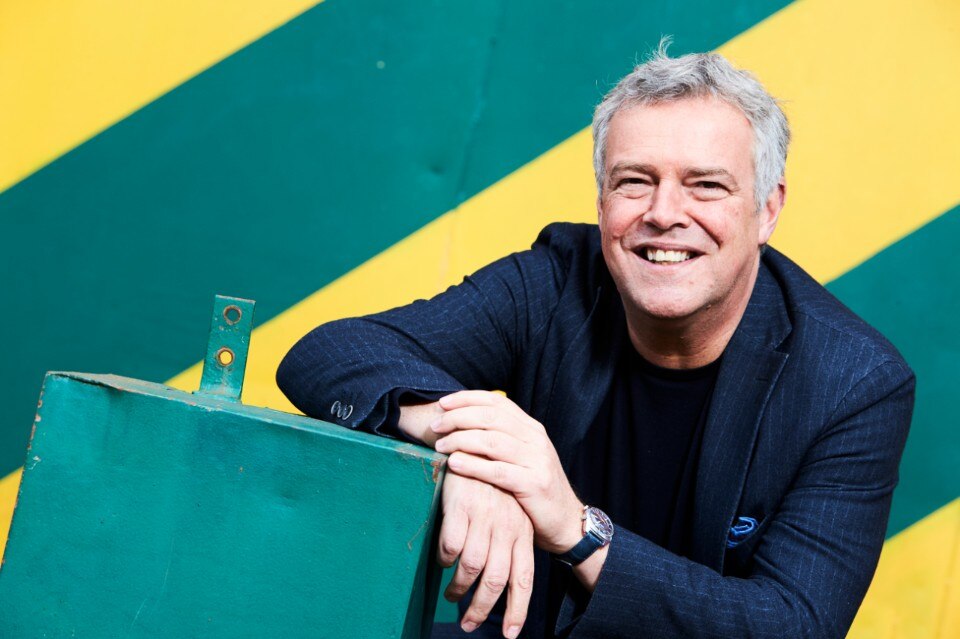 And what do we need?
We think the answer is not necessarily making the cars better, it's making the mobility offer better. When it comes to the car for us, the key thing for example, is the enormous difficulty of choice. It's so, so complicated. So for us the key elements when it comes to car choice is to make it brutally simple so that you can't make mistakes. We think simplicity is a key element relevant, not only to millennials.
You talk a lot about connectivity, and that's pretty peculiar for a car brand. What do you exactly mean as "connectivity"?
This is again related to the trend of experience rather than ownership – in addition to people wanting to be mobile to go from A to B, they similarly want to be connected with A and B. That's obvious especially with the younger generation. Connectivity for us, opens that door to these services. It's a bit like the holy grail of the brand. What I always say safety is for Volvo for instance, connectivity is that same bit for Lynk & Co.
Are you discussing what could be the future of mobility after the global pandemic? Are you updating your strategies?
If I've learned a few lessons in life, one of them is that people have a very short memory. I was watching a film lately of the fires in Australia in January. It's now totally out of our minds. It's so totally gone. Is it going to be the same with coronavirus? Or is it going to be hanging there for a long time? I don't know. But I do believe that the customer need of not owning things might even get even stronger because of coronavirus. 
So, the coronavirus worked as some kind of accelerator?
Those who own cars, haven't used them for a very long period of time. So having access to mobility in the current circumstances is definitely a better option than owning a mobility device, which is a major investment. So, I think the current crisis strengthens the need for a business model like ours but we didn't necessarily change our business model because of what is going on now.
Our intention, as arrogant or as ambitious as it may seem, is to be the ones that change the car industry, without there being any example within the car industry that sets the standard of breaking the mould
What do you think of EVs?
Well, I've been wrong on that subject. 
Why?
20 years ago I predicted that by 2020, the world would be dominated by electric cars and I was very wrong. So I need to be careful. But I still believe we're now at the breaking point where electric vehicles will dominate. The only petrol or combustion engine driven cars that will be out there will probably be the collectors' vehicles. It's a bit like the period of quartz watches – the mechanical watches were still very trendy. I think it's going to be the same with cars, you will still see some Ferraris driving around and that's going to be the exception. Overall, I think it will be pure electric. 
Which are the main obstacles?
I've always said there are only three reasons why electric cars aren't really well spread in the world - one is the price, two is the autonomy (the length of the battery) and three is the infrastructure, like the charging stations. I would say today the price is coming down rapidly. The range is no longer a problem. The technology is there. The only remaining issue depending on the country is the infrastructure. I think it's only a matter of time that all three issues will be resolved. So yes, for me, the world of car mobility will be a pure electric one.
So we can expect Lynk & Co to enter the European market with a fully electrified range?
Yes, exactly. We think it's too early to go fully electric. But this is only because the infrastructure isn't adequate enough yet. Once that is there in key cities around Europe, we will offer pure electric vehicles. For now hybrid technology is a very good intermediate solution.
When I browse Lynk & Co's homepage, I see more people, people and more people, and then sometimes some cars. So your strategy for selling cars (or making people "subscribe" to them) is not showing them?
I know it looks a bit provocative and we've always wanted to be a bit provocative, disruptive brand and to make a statement that we're not just a car brand. It doesn't mean that the car is not important for us, it's extremely important, but we want to also make sure that we're more than just about a car. Our website will evolve as we go live at the end of this year. However, our website or any of our communication will never be similar to that of a normal car brand. For us, the car is just a tool to enter into our mobility world, it's not the end.
Do you think that nowadays the product is still more important than the communication around it? And how do you relate with such a complicated, material-immaterial product?
Communication is important. What you do and what you can do with a product is more important. Everyone has always thought that the solution to mobility is better cars but we think the solution to mobility is to use the cars better.
Is there any particular car or vehicle in history, or brand, whose design and communication strategy inspired you? I think about disruptive new vehicles "for all" like Vespa.
As much as I've always been a Vespa fan and think it's an iconic brand, I must say I have not at all been inspired by any mobility or car brand. The business model was inspired by other companies in other industries that have just done something completely different. 
Companies like Netflix?
Look at how Spotify has changed the music industry, how Airbnb has changed the hotel industry, how Uber has changed the taxi industry, how Netflix has changed the broadcasting industry. I find it so interesting how some companies have just changed an industry's standard model. Our intention, as arrogant or as ambitious as it may seem, is to be the ones that change the car industry, without there being any example within the car industry that sets the standard of breaking the mould.