Laura Gonzalez designed a boutique in the Champs Elysées, Paris, that brings together two worlds: perfumes and pastries. The space had to have its own identity, neither a space marked Pierre Hermé, nor one labelled L'Occitane, but a hybrid of the two. Two years ago, L'Occitane launched a collection based on fragrances created by Pierre Hermé, packaged in containers designed by Olivier Baussan. This experimental collection opened the way to the boutique project.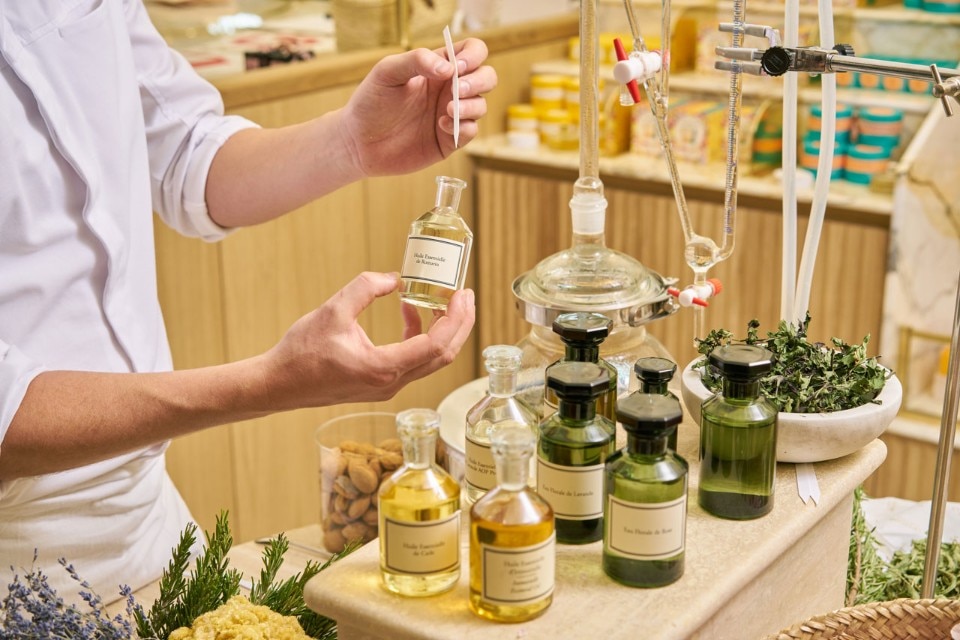 Inspired by the paintings of Paul Cézanne, composed of varying shades of green, blue, blush pink and creamy orange, Laura Gonzalez associates different periods, materials and motifs. To create this effect of osmosis between the two brands, the architecture is soft and feminine. Crafted to measure by Jean Roger, the ceramics echo the elements of nature that have inspired them.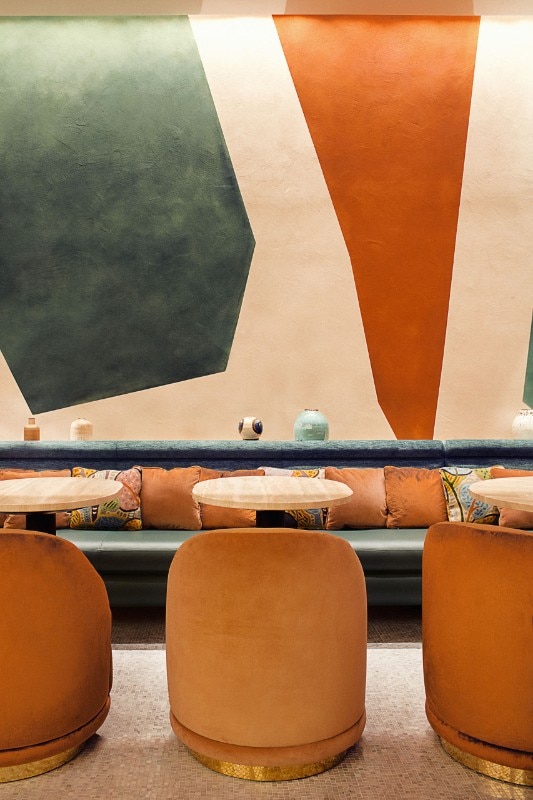 On the wall, a fresco of green and pink tones from the Roma workshop bringing to mind the tinted facades of Provence, takes on a wonderfully modern tone here. In the heart of 86Champs is a suspended sculpture, an incredible creation made up of 1000 hand-blown glass balloons. With abundant vegetation and a botanical garden harbouring verbena, cherries, immortelle and an almond tree, the interior it is an initiation to the scents of L'Occitane.
Project:

86Champs

Program:

shop

Architect:

Laura Gonzalez

Client:

Pierre Hermé and L'Occitane

Location:

Paris

Completion:

2018