A flat in Barcelona, in a building located in the Eixample, has been renovated by enhancing its narrow floor plan. The special super-extended shape of the house, due to its location in the block, was transformed through new solutions and targeted additions to gain space. 
The firm in charge of the project, Atzur Arquitectura, first of all decided to bring back the original appeal of floors and ceilings, which had been covered with different, low-quality materials during previous renovations. In this way, the striking Catalan red brick vaults and the pavimento hidráulico, a precious hand-painted tile surface, have been emphasised.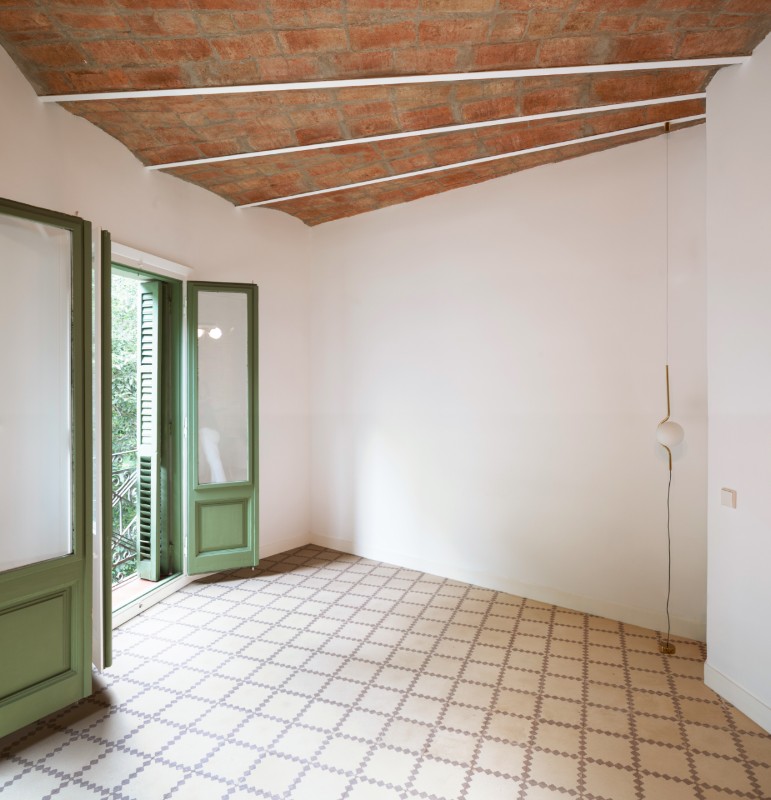 On the other hand, the new distribution solutions adapt to the inhabitants, proposing flexible and versatile rooms that seem to expand the home, distributed over 65 square metres. The decision to place wooden wall-furnishings in the space has made it possible to delimit the rooms by separating the sleeping area from the living area delimiting the environments according to a different rhythm. 
In changing the spatial dimension, the studio paid attention to natural lighting and ventilation within the newly acquired spaces, which also serve as storage with shelving. A raised bed was designed for the children's room, providing an extra area to use as needed. The wooden furniture occupies portions of the floor that stand out from the tiles, giving shape to exchanges of materials and textures that break up the elongated proportions that the house originally presented, proposing a new form and a transformed place.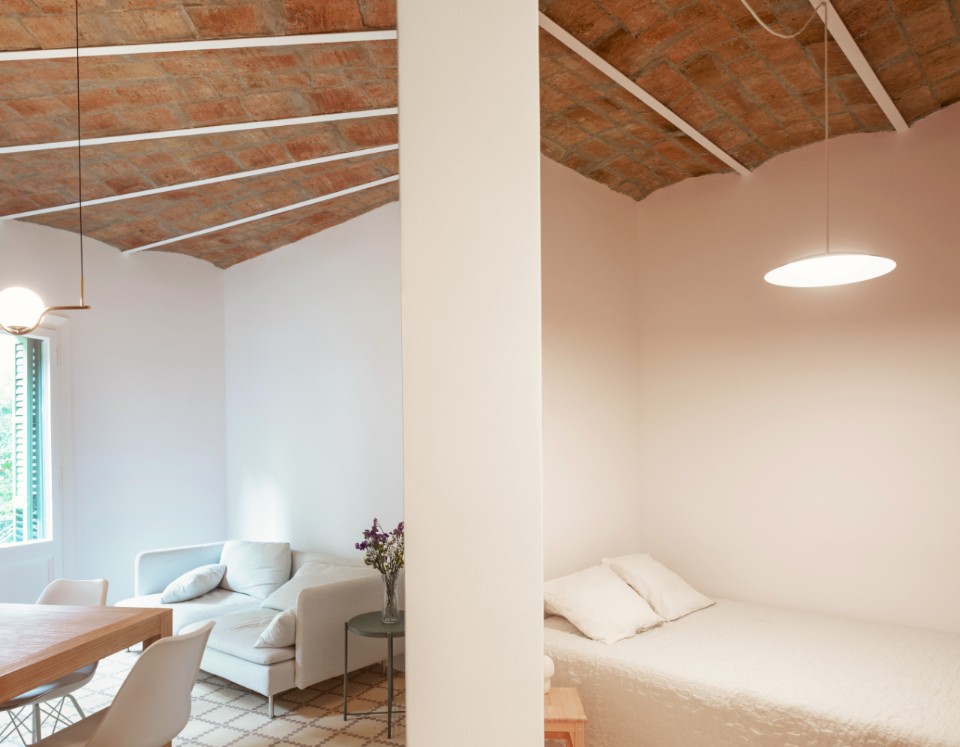 Project:

Ca na Riera

Location:

Barcelona, Spain

Program:

Private apartment

Architects:

Atzur Arquitectura (Claudia Ferrer Riera, Milagros Machado Ferrari)

Area:

65 sqm

Completion:

2020