A flat in the centre of Lisbon, in the Campo Grande district, has been renovated by Atelier José Andrade Rocha, which has transformed it by proposing a new distribution and organisation of spaces. The apartment is located on the top floor of a 1960s building and overlooks the park through large windows. 
Fundamental to the design are natural light and the use of clean geometries. The various rooms are linear from a formal point of view and blend well with the neutral colour palette chosen by the architects: white predominates but beige and warm shades of wood, used on the floor and for some of the furnishings, also emerge. The fulcrum and undisputed jewel of the project is the staircase connecting the first level with the attic – a space which was originally unused and which, following renovation, houses the night area with bathroom and terrace.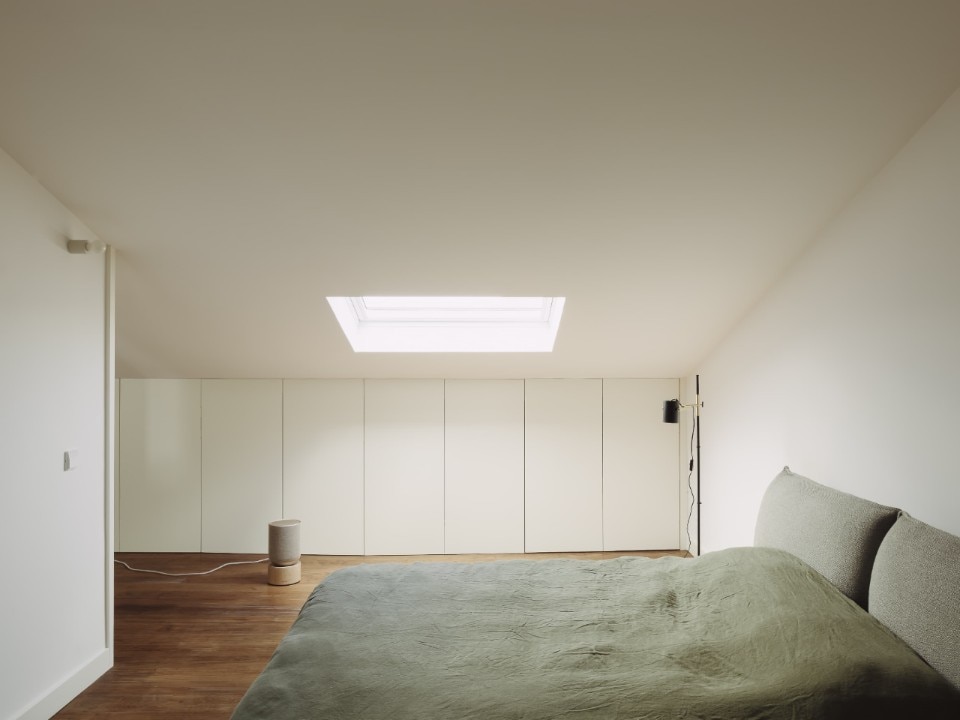 The wooden staircase goes beyond its primary function, presenting itself as an architectural sculpture and becoming a design object to be observed before being used. The added body also serves as a storage wardrobe, a secret and functional space, and merges with a boiserie of the same wood used to clad the walls, giving shape to a homogeneous atrium. 
The penthouse is spread over 235 square metres: the kitchen, which occupies the south side of the house, boasts a large window and is accessible from the living and dining area.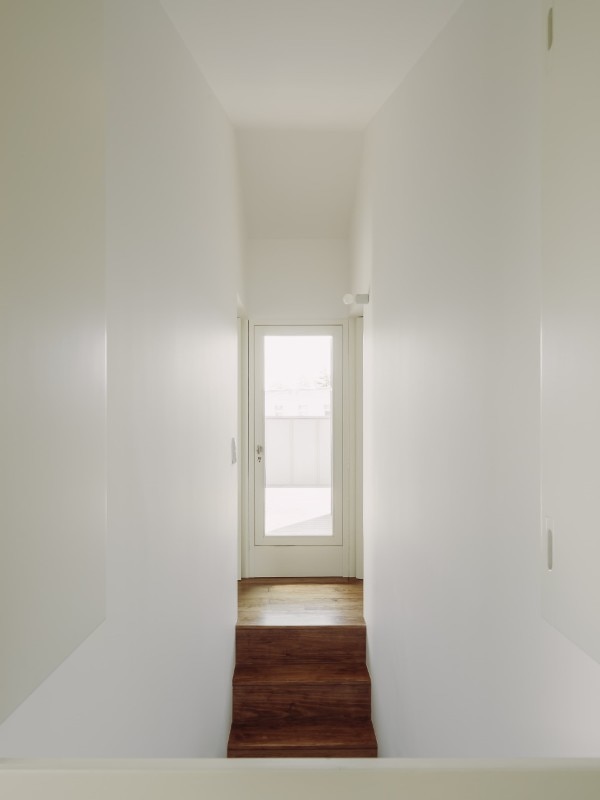 Project:

João Soares - penthouse renovation

Location:

Lisbon, Portugal

Program:

Private apartment

Architects:

Atelier José Andrade Rocha

Engineering:

Inline engenharia

Area:

235 sqm

Completion:

2022