Inside a mixed-use building located in Amsterdam's Nieuw-West district, Dutch studio Studioninedots has designed a new work environment that stimulates interaction and sociability. Three objects – open to user interpretation – have been installed in the workplace, allowing people to carry out ever-new kinds of experimentation and and interaction.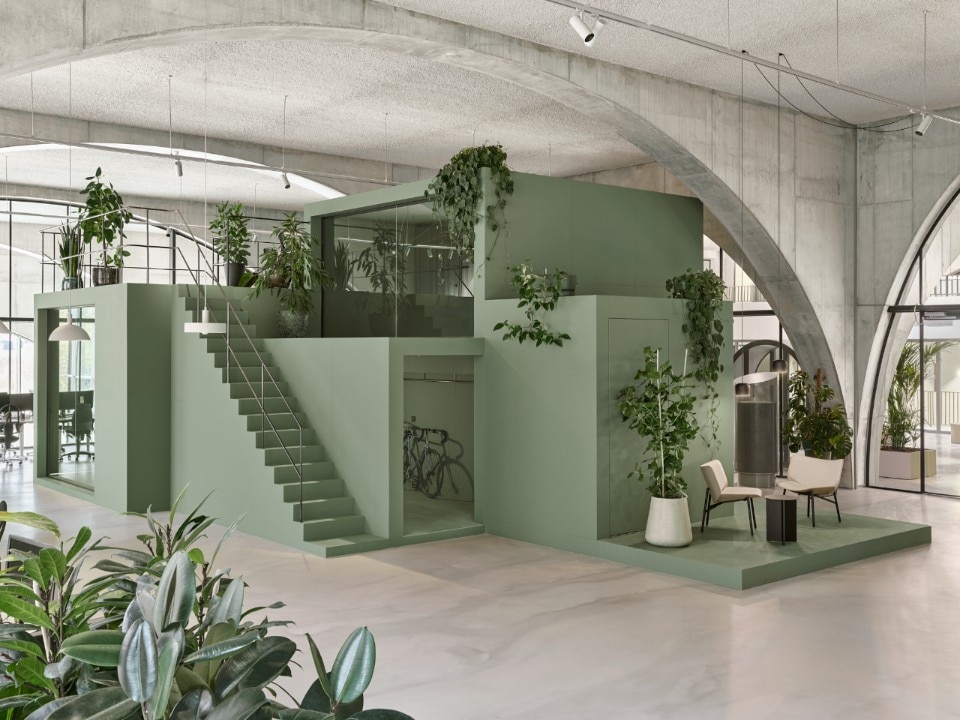 The building, also designed by Studioninedots to provide new spaces for the community, is characterised by concrete arches in the basement, visible both outside, and inside as structural elements. The ground floor of the building houses a large multifunctional hall, an environment that can be used for different purposes. The Wet Beast project, which finds its place in this context, breaks away from the classic idea of the office and, among tables and chairs, proposes "pieces of furniture" that serve as seats, shelves, meeting spaces, places for conferences, events, and relax.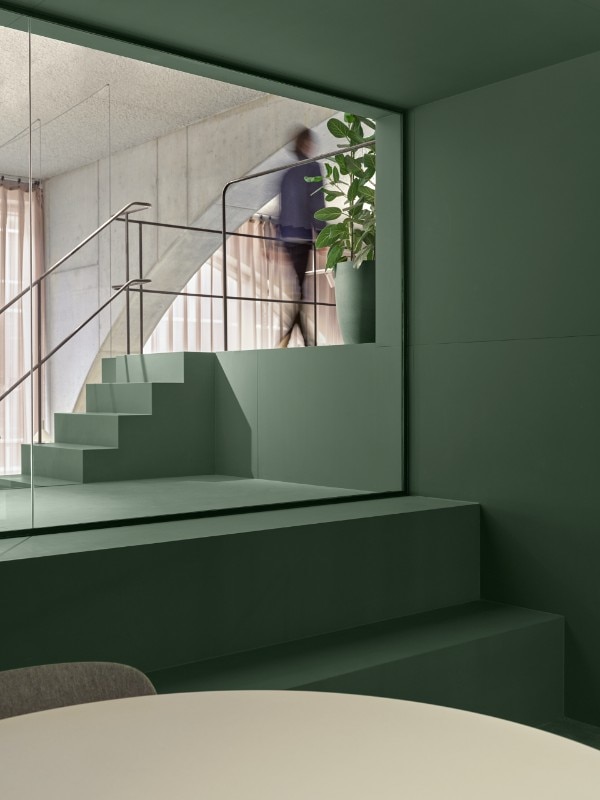 The life of this environment shaped by the studio for Gerimedica, evolves in total independence from architecture, and in close contact with the users, allowing for a reflection, on the fluidity and versatility that today's public spaces, collective spaces and workspaces aim to embody.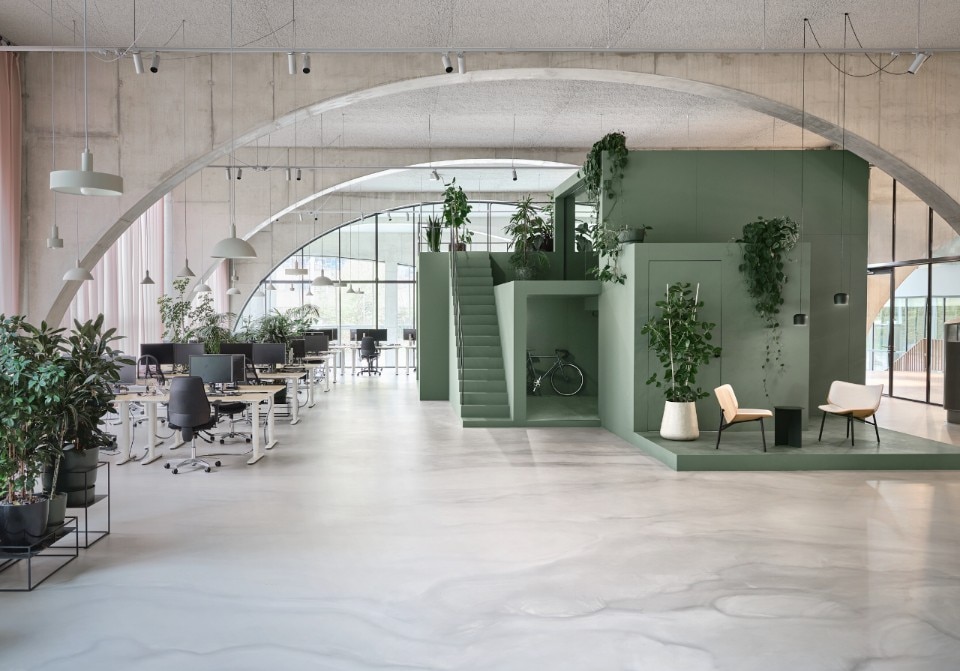 Different colours, shapes and textures have been chosen for the three 'sculptures': The Beast refers to Escher's playful world of stairs, passageways and glass walls. Jungle connects the two levels of the building and provides organic-shaped steps, optimal for presentations or seating. Town Hall puts wood and curtains at the centre, giving shape to a somehow intimate and hidden place. 
Project :

Wet Beast

Location :

Lelylaan - Delflandlaan, Amsterdam, Netherlands

Program:

Office

Architects:

Studioninedots

Design team :

Albert Herder, Vincent van der Klei, Metin van Zijl, Ania Bozek, Eva Souren

Collaborators :

DeManMetDeHamer, Het Groenlab, Bureau Vandervorm, Clemens Lichtadvies, Levtec

Client :

Gerimedica

Area :

750 sqm

Completion :

2021