After closing in 2018 for redevelopment and being forced to close by the pandemic, The Wharf Theatre reopens to the public at 100% capacity with Kate Mulvany's adaptation of Playing Beatie Bow, directed by The Sydney Theatre Company artistic director Kip Williams.
The wooden dockside building built in the early 1900s in Walsh Bay, a historic landmark in Sydney Harbour, was first converted into a wool mill and then turned into a theatre space in the 1980s to house the Sydney Theatre Company.
The renovation of the theatre is the result of a synergical collaboration between Hassell, Tropman & Tropman Architects and theatre consultant Charcoalblue. It is guided by the significant consultation of the body of theatre practitioners and designers working within the theatre, whose knowledge and experience has been instrumental in shaping a vision for the future of The Wharf.
"The innovative design looks to the future whilst being informed by the history which is at the heart of this building and the stories its occupants share with the audiences". Says Gavin Greene, co-founder of Charcoalblue.

The uniqueness of the architecture and its original structure are revealed again but updated in its functions. Following the philosophy of "all under the same roof", the theatre becomes the home of the entire creative process: from playwriting to set-building, from the tailor's shops to the archives, from the offices to the rehearsal and performance spaces.
The two theatres are made completely flexible thanks to the ability to combine stages and the possibility of multiple seating configurations, experimenting with new formats of relationship between artists and the audience.
In addition to improvements to the safety, accessibility and energy performance of the building, the Theatre Bar with its stunning views of Sydney Harbour has been renovated, a new multi-purpose rental space created, and behind-the-scenes experiences for artists have been enhanced with state-of-the-art dressing rooms, larger and more comfortable rehearsal rooms, breakout spaces, music and vocal training rooms and recording booths.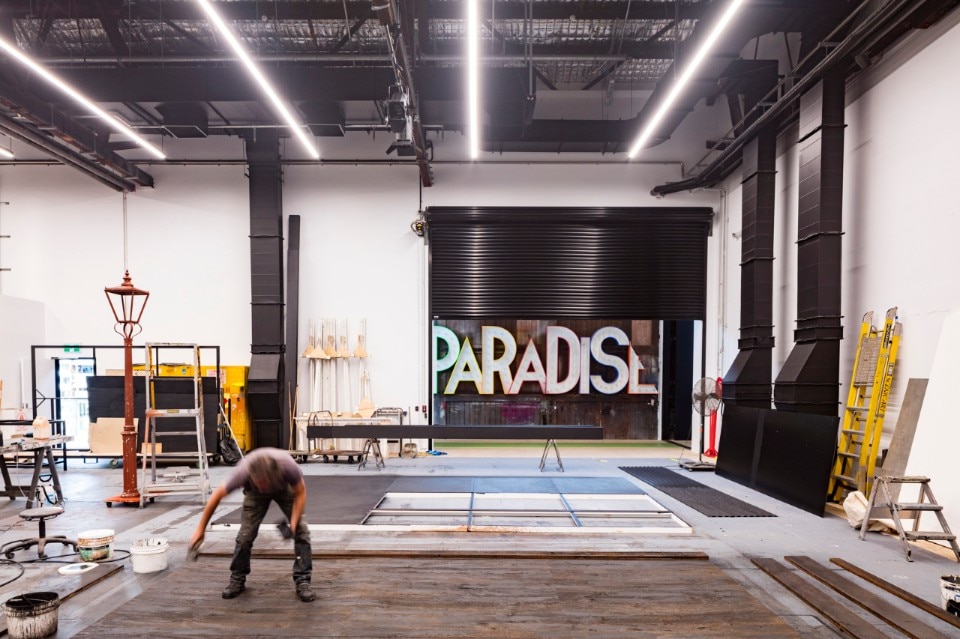 Project:

The Wharf Renewal Project

Architects:

Hassell

Heritage Preservation:

Tropman & Tropman

Theatre Consultants:

Charcoalblue

Location:

Walsh Bay, Sydney

Completion:

2020