Elias Khuri and Davide Pagliarini have completed an interior in Haifa, an Israeli city located in Upper Galilee. The apartment was designed starting from a reflection on the globalized context of the country in which Palestinian society is struggling to emerge and be recognized – today it is difficult to design an architecture that represents its tradition.
The loss of ties with the native places, together with the situation of the villages, characterized by overcrowding and lack of planning, has pushed the highly specialized social classes to move towards large urban settlements.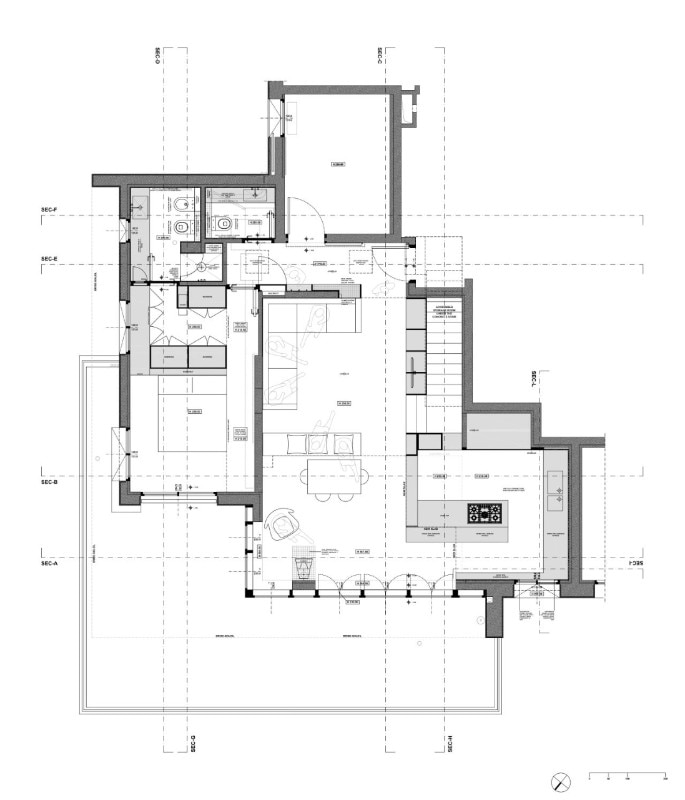 The project in Haifa, commissioned by a couple of Arab doctors, is part of this scenario: it is located in a new urban development district along the south-west coast of the city, on top of an 18-storey residential tower. The apartment uses the favorable geographical location, with the Mediterranean Sea to the west and Mount Kerem-El to the north, to establish the orientation of the rooms and expose them to natural light.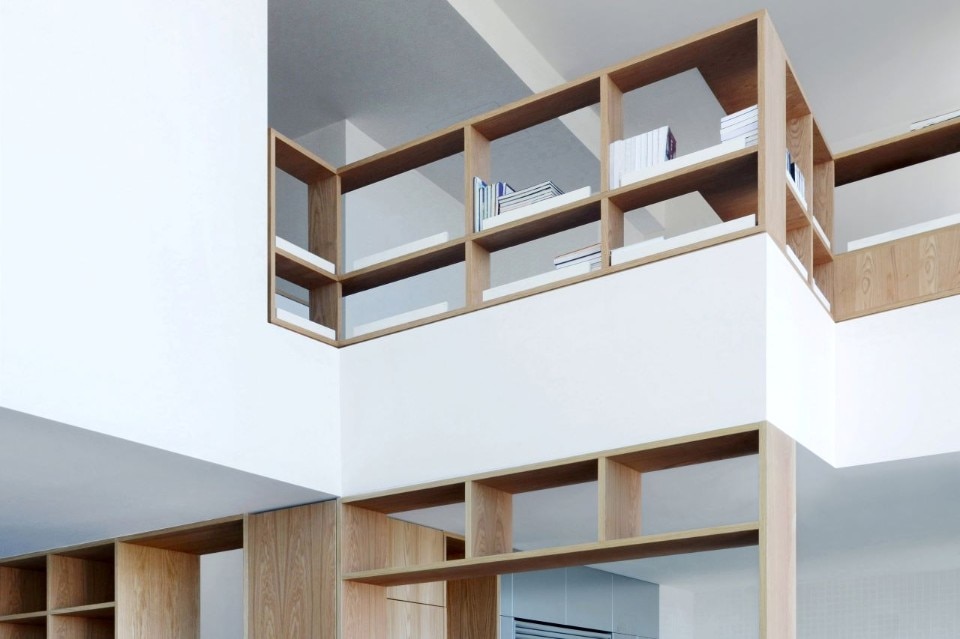 The double-height residence is defined by the presence of a wooden volume that distributes the space and serves as shelf, staircase, container for the kitchen and bookcase-parapet for the upper floor. The structure delineates the rooms, alternating openings and glimpses to solid elements: the rooms, in a reference to Arab culture, communicate visually and fluidly with each other, and welcome sociality while ensuring privacy and intimacy.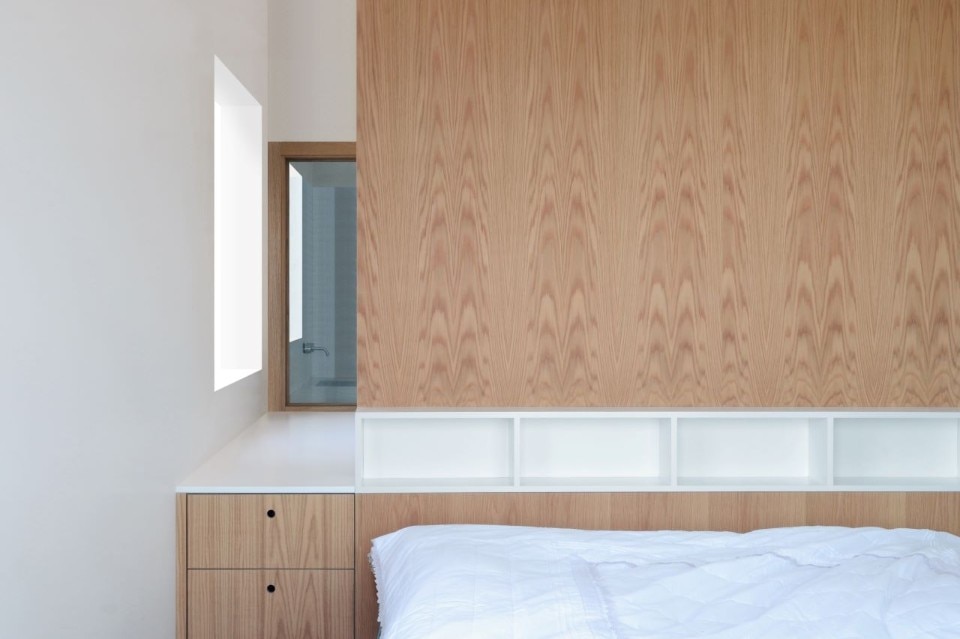 On the second floor, the studio overlooks the living room, which is connected to the kitchen, while the bedroom and bathroom on the first level are connected by an internal window. The apartment presents a chromatic contrast between solid wood, marble and ceramics.
Project:

Interior in Haifa

Location:

Haifa, Upper Galilee, Israel

Program:

Private apartment

Architects:

Elias Khuri and Davide Pagliarini

Construction manager:

Elias Khuri

Cost:

187,000.00 euros

Area:

168 sqm

External area:

70 sqm

Completion:

2019