Timothee Mercier of Studio XM has transformed a farmhouse located in Vaucluse, a French department of the Provence-Alpes-Côte d'Azur region, into a refuge for his parents. The building could not be renovated when the land was purchased in 2001, so the owners decided to build a second house not far away. It was only in 2016 that an agreement was reached with the municipality to renovate the farm.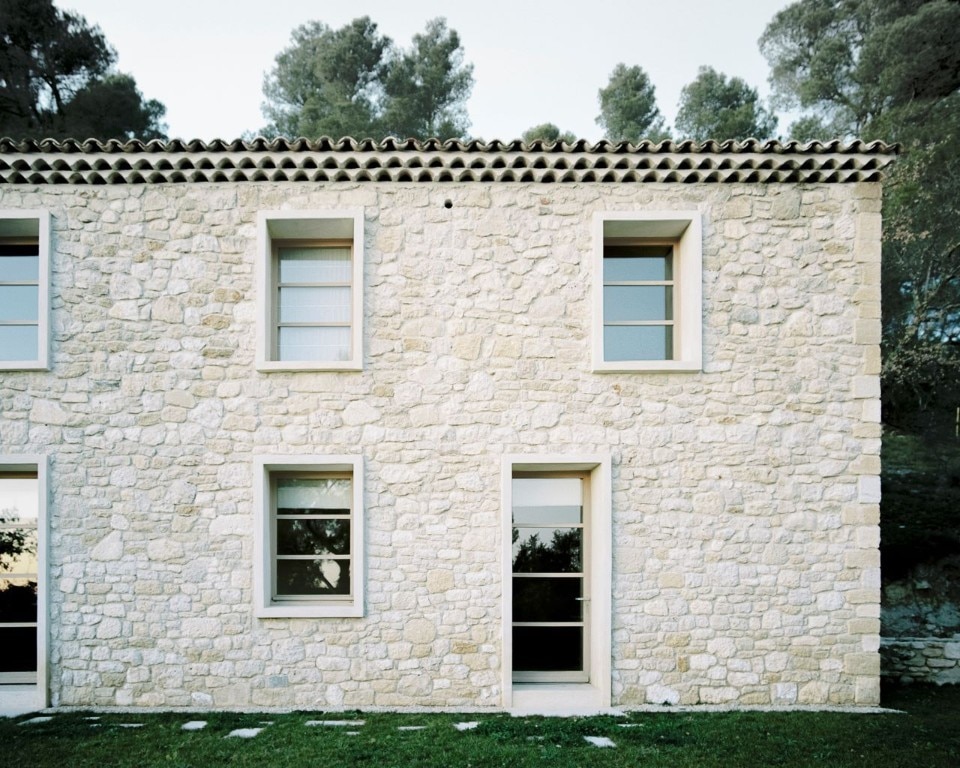 Mercier has maintained the essence of the structure respecting the site and the history of the region, reusing the original stones for the facade and leaving them exposed. Inside, the spaces are rigorous, characterized by essential lines and neutral tones – the white of the walls and the wood of furnishings.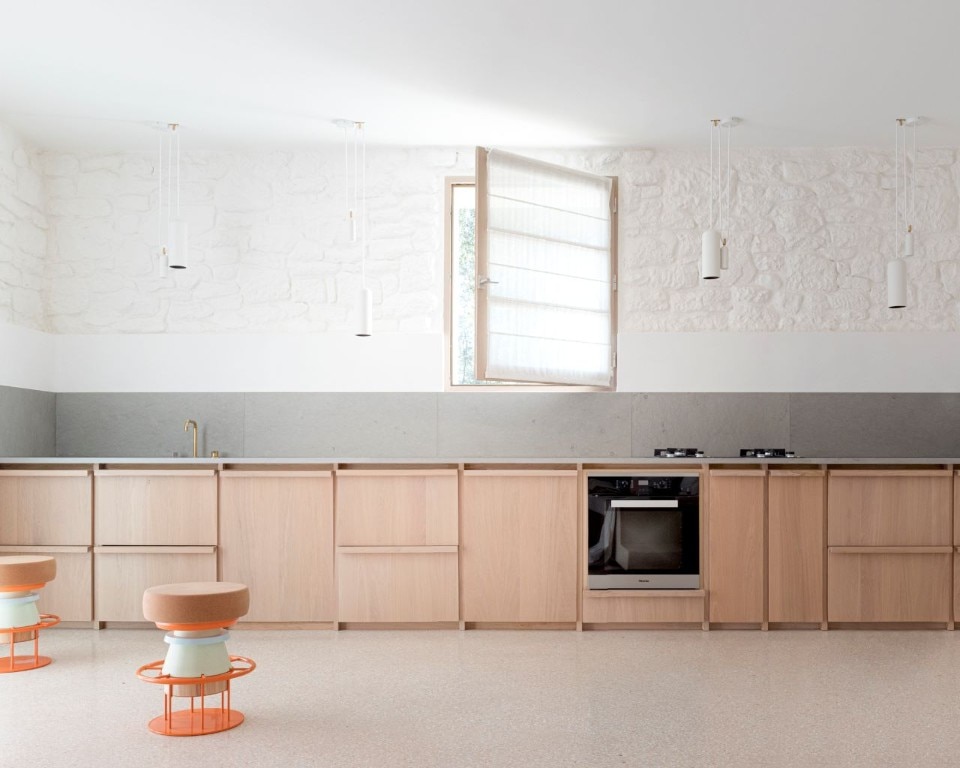 MA House is distributed on two levels: an open space on the ground floor combines the living area, the dining room and the kitchen, made with low wooden furniture. A bench in the middle of the room, built in stone, is extended and connected to the staircase to the upper floor, becoming a whole that adds strength and movement to the whole environment.
The upper floor houses two bedrooms and a bathroom under a double-pitched roof, painted white to create a uniform space with the whitewash-finished walls. The bathtub in the bathroom is custom made according to the architect's design and built in Hinoki wood, underlining the importance and value of craftsmanship in the project.
Project:

MA House

Location:

Vaucluse, France

Program:

Casa residenziale

Architects:

Studio XM (Timothee Mercier)

Completion:

2019