The renovation work by the Portuguese architecture Firm Machado Igreja involves a 142 square metres apartment on a single floor.

The project aims to solve the irregular geometry of the apartment with new spatial devices and to enhance its exposure to natural light and to the view of the city.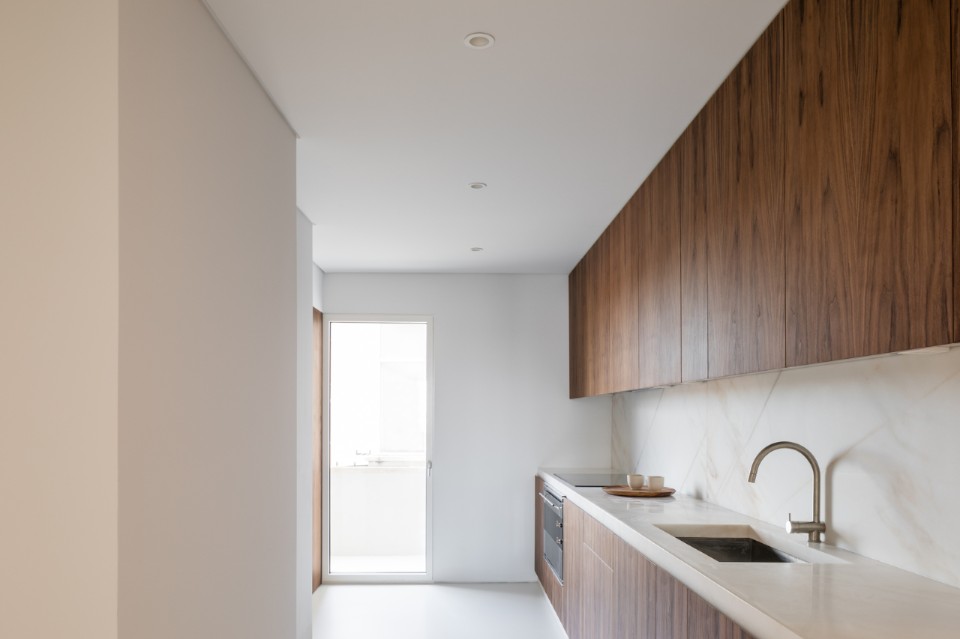 A concave wooden wall, like a theatrical backdrop, leads to the entrance. Beyond this curved line, the living area facing west and overlooking Lisbon. Sculpted by the shape of its facade and a semi-dome on the ceiling, it shelters its guests in a comfortable refuge.

The social space of the living area is clearly and masterfully separated from the intimate space of the sleeping area. The central spine of the corridor serves the rooms. Kitchen and dining room designed as a meeting and living area of the apartment precede the bedrooms.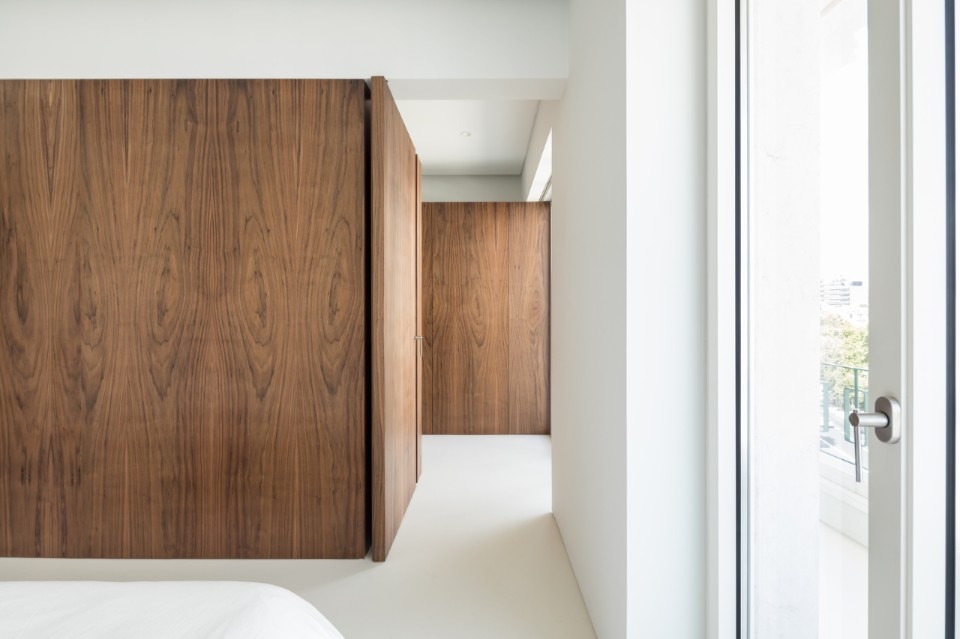 Wood and stone in different forms - horizontal and vertical floor coverings as well as wardrobes and walls - organize the space.
Their natural textures and colours contrast with the white of the plaster and the continuous microcement floor and create material counterpoints that enrich the domestic space.
Project:

Fontana Dqi Apartment

Program:

apartment refurbishment

Architects:

Machado Igreja Arquitectos

Project team:

Sofia Tavares da Silva, Joana Santos Moreira e João Pedro Varela

Location:

Lisbona, Portogallo

Superficie:

142 sqm

Completion:

2018