This article was originally published on Domus 1067, April 2022.
When Poul Kjærholm (1929-1980), a Danish designer and student of Hans Wegner, presented the Element chair as his graduation project, he was a little over 20. And unlike his Scandinavian peers, he did not opt for wood but instead focused on experimenting with new industrial materials. He had trained as a cabinetmaker yet was attracted to the qualities of steel – a hallmark of modernity in both architecture and design thanks to its solidity and ability to reflect light, which gives furnishings unique and changing characteristics, amplifying their sculptural effect.
The 1951 archive drawing, in India ink and pencil, illustrates the simplification of forms and construction elements that Kjærholm used to create Element, exploring a structure made from a single component – one piece of spring steel – a continual frame that bends through the form without interruption. To cover the frame, he chose natural flag halyard – rough and handcrafted – like the kind used to raise sails on boats. The result is a streamlined chair that discreetly plays with light, reflected off the steel and filtered by the halyard.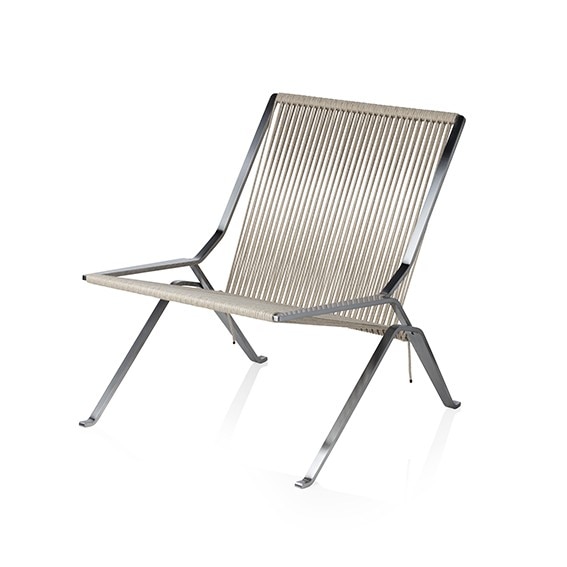 The minimal and defined silhouette of the chair by the recently graduated designer did not go unnoticed, and it won him a place in the design team at Fritz Hansen, a legendary brand of Scandinavian furniture, which would make the first Element samples, embodying that brilliant design. But the partnership soon ended and Kjærholm successfully began collaborating with his friend and entrepreneur Ejvind Kold Christensen, who would make most of his pieces, including the spring steel chair, renamed n. 25.
Kjaerholm playfully combined steel with other materials such as leather, hide, wicker and marble, which became expressive constants in his designs, with minimal and bold lines, conceived like mixed-media sculptures dialoguing with the surrounding architecture.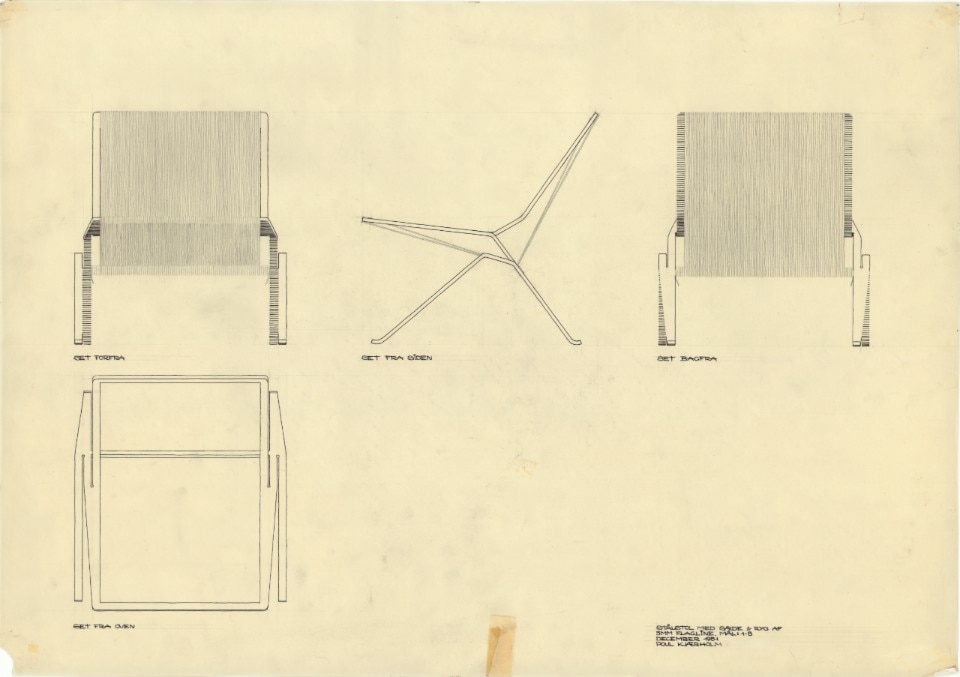 After becoming one of the most prestigious figures in Scandinavian design, he was invited to curate the Denmark section at the XII Triennale di Milano, published in Domus by Gio Ponti, a great admirer of Danish and Finnish industrial design. Two years after Kjærholm's death, his brilliant graduation project returned to its roots: Fritz Hansen acquired the rights and once again began manufacturing the pieces designed between 1951 and 1967, including this successful chair, now in its catalogue as the PK25 – also in the black rope version – and made with painstaking attention to the archive drawings.
Opening image: the PK25 chair by Poul Kjærholm. Courtesy Fritz Hansen