The latest designer to find another use for waste plastic materials, Phan Thao Dang has developed a method whereby sewage pipes – thankfully unused – are fused together and moulded to create benches for his collection Pipes.
He aimed to make use of the material's "robust" properties, meaning that the collection would be suitable for outdoor use, as well as standing the test of time.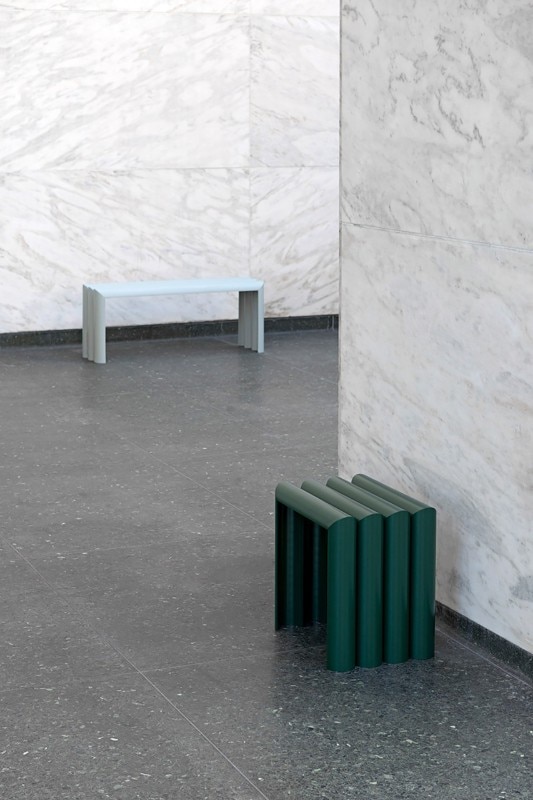 "The formal qualities of the bench and stool were mainly driven by the method of constructing them from single pipes, as well as making the most out of a single material and taking advantage of its robust properties," he told Domus.
"Unlike other moulded plastic furniture, the collection explores the handcrafted production of a stool and bench by transforming single sewage pipes into robust pieces of furniture."

"ABS pipes are usually used in drain-waste-vent pipe and sewer systems and need to withstand temperature changes and be resistant to chemical and water degradation."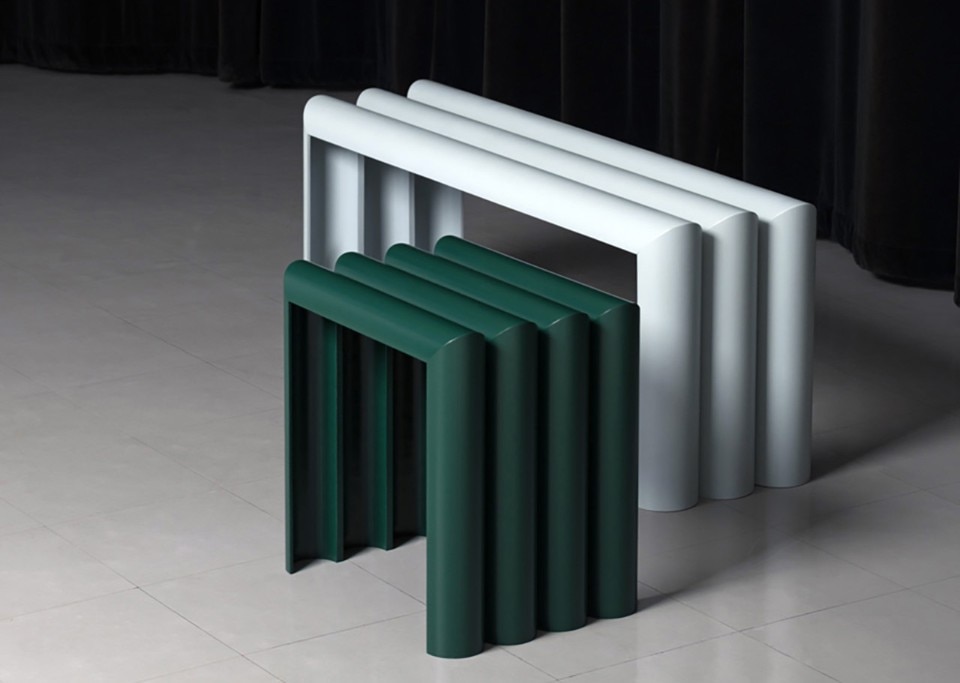 Each piece is made with the intention of minimising waste produced by offcuts. Longer sections are cut down into smaller parts, before being sectioned along their lengths and cut at 45-degree angles.
This creates a semicircular profile, which is then filed down to create a flat surface on top of which a welding compound is applied, and the adjacent pipe section is attached. Parts are clamped and left to set overnight to create a secure joint.
Lastly, Thao Dang gives the piece a final sand before applying a coat of primer. Colour is added through the use of a satin finish paint – all in all, a process that increases the furniture's longevity when used outdoors.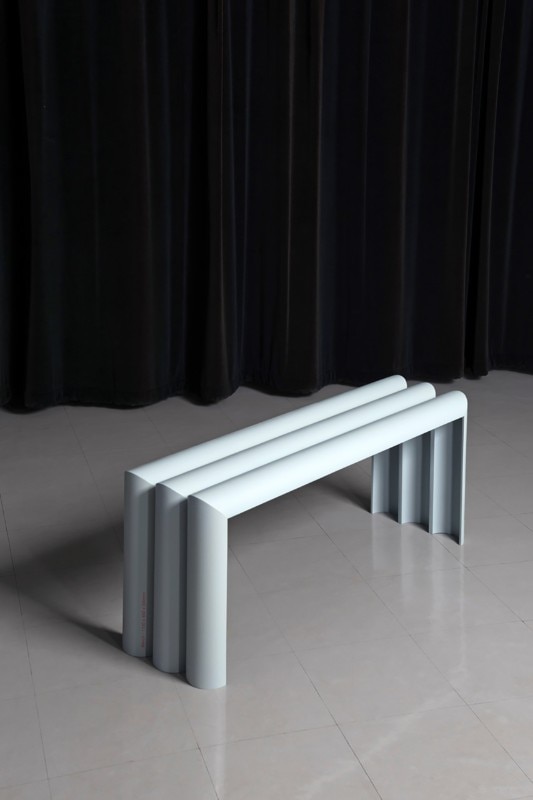 Originally from Germany, Thao Dang is currently working in California in an area he describes as being "at the intersection of technology, product and furniture."
"Oftentimes, my personal work explores applying craft processes to mass-produced goods," he added.

Project:

the pipe collection

Designer:

Phan Thao Dang

Year:

2018