"Homo Faber" is the first cultural event to be organised by the Michelangelo Foundation established in Geneva in 2016 by Johann Rupert and Franco Cologni. It also happens to be the biggest and most ambitious exhibition on the métiers d'art ever conceived. From 14 to 30 September, 16 thematic displays, each organised under a different international curator, will take over the entire Fondazione Cini, which itself takes up the entire island of San Giorgio Maggiore in Venice. The former convent with its galleries, cloisters, library and even the emptied and refurbished 1960s swimming pool called C. Gandini will host works of high craftsmanship, installations, virtual-reality experiences, conferences and workshops led by artisans.
"Homo Faber" is an attempt to gather excellent examples of modern-day artisanship in a new way, show them in a different perspective, and above all pique the interest of young people. "What is rare today?" the organisers asked. Answer: a youth embarking on a path to high craftsmanship. See the new generation of artisans (12 of them) filmed by Thibault Vallotton: there's Konstantinos Vogiatzkis, the Greek saddler who uses ancestral techniques; the Londoner Peter Bellerby, who makes globes entirely by hand; Johanna Nestor, the Swedish ceramicist who makes tiles for wood-burning stoves; and the Lithuanian Izabela Kovalevskaja, who applies tattoos to stained glass. Old hat? Anachronistic career choices? Assuredly not, says Alberto Cavalli, the director of the Cologni Foundation, one of the organisational partners of "Homo Faber": "In an increasingly digitalised world, our dreams can only become more analogue. Human hands are better than any machine."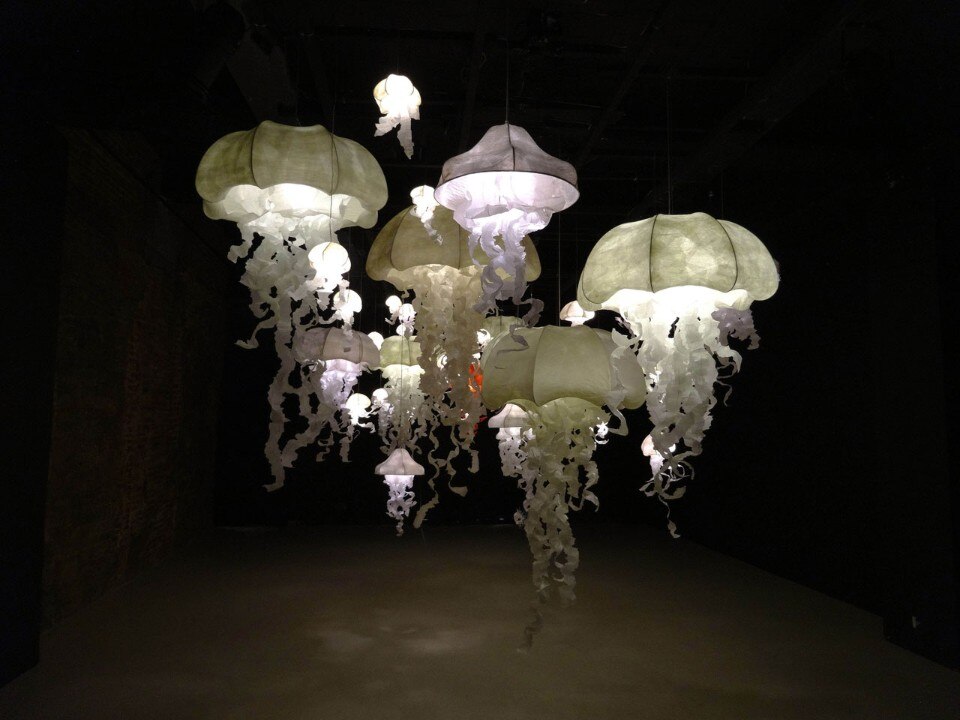 What craftsmanship entails today is summarised in a few pertinent quips by the French-Milanese gallery owner Jean Blanchaert. "It's an airplane about to crash, saved by the pilot. It's the monk seal of Sardinia. It's parents finally saying to their offspring: go learn your grandparents' craft instead of working at a bank; you'll be happier." He is the man behind the "Best of Europe" section at "Homo Faber". With a display designed by Stefano Boeri, it presents 180 objects crafted by 150 of the most talented artisans in Europe and illustrates the common ground between art and craft. "It's artisanship so beautiful that it becomes art. It's art remembering artisanal techniques," says Blanchaert.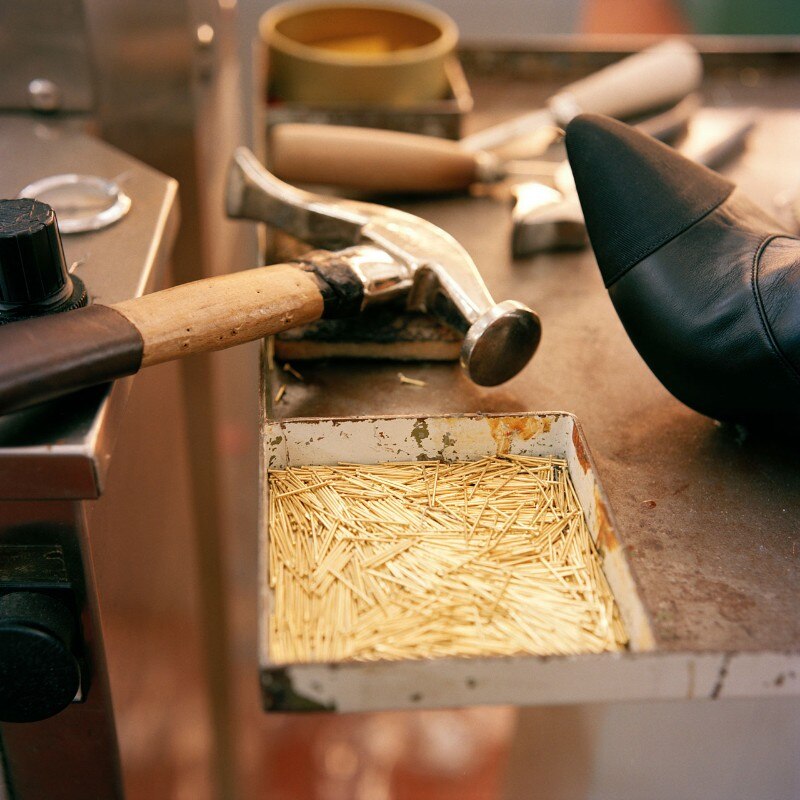 The stories told at "Homo Faber" are numerous. The (analogue) photographs by Susanna Pozzoli, shown in the display "Venetian Way" curated by Denis Curti, portray the intricate craft proceedings in 21 ateliers and workshops from around the region of Veneto: glass is blown, gondolas are built, brocade is woven, lace is stitched. Another curator, Michele De Lucchi, selected eight designers who worked with eight masters from around Europe on the creation of tabernacles. At another display, ebanists from the famous Bottega Ghianda will give demonstrations of their woodworking skills to visitors. India Mahdavi has chosen designers for a section about interior design. Silvana Annicchiarico, the director of the Triennale Design Museum in Milan, is presenting the evolution of craft through a selection of iconic vases (from Gio Ponti to Mischer'traxler). Isabella Villafranca Soissons, the director of conservation and restoration at Open Care, is hosting live sessions of restoration work on objects ranging from a 16th-century chest made in wood and stucco to an enormous foot in polyurethane foam made by Gaetano Pesce in the 1970s.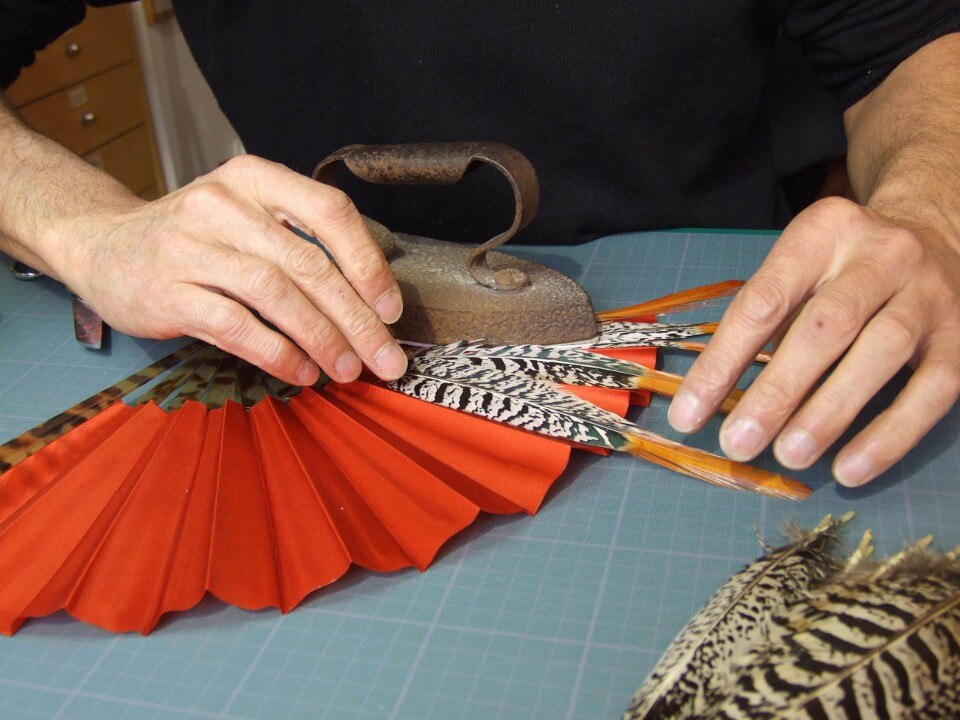 The pavilion by Stefano Micelli shows the relationship between technology and craft by displaying bicycles, motorcycles, a Ferrari restorer and an all-leather Vespa. To speak with Emily Dickinson, "much madness is divinest sense". In the Le Sale del Convitto exhibition centre of the Giorgio Cini Foundation, we will be able to admire 20 luxury brands each illustrated by one special artisanal technique that is either featured in or inspired by the list of métiers d'art compiled by the French Institut National des Métiers d'Art. These include the millimetrical dying of crocodile skin for shoes at Santoni; embroidery from the Madeira archipelago; bookbinding at Smythson; customised eyeglass frames at Bonnet; saddle making at Hermès; and glass-blowing at Venini. In the C. Gandini swimming pool, the exhibition maker Judith Clark offers a new way of looking at the fashion world by showing the meticulous work of the artisans who construct clothing. "They don't merely execute; they interpret," specifies Cavalli.

Eligo Studio is staging the display "Natural Talent", a collection of wooden objects that are the result of collaboration between 2 master woodworkers from the region of Lombardy and 20 young international designers who graduated from the Creative Academy in Milan in the exclusive master's degree course (only 20 students accepted per year) led by the luxury goods group Richemont. The exhibition route ends with the two-masted sailing yacht Eilean, a 22-metre Bermudian ketch built in 1936, recently restored by Officine Panerai, and now moored off Isola San Giorgio Maggiore.
The ambassadors at "Homo Faber" will be the best 109 students of 26 schools from 15 countries. As the Michelangelo Foundation's guests, they will reveal the secrets of the show to the public. Their mission is to arouse wonder, especially in visitors of their age, to offer a multitude of viewpoints, and to spread the word about new possibilities that offer room to grow.
Exhibition title:

Homo Faber. Crafting a more human future

Organisation:

Michelangelo Foundation for Creativity and Craftsmanship

Curators:

Michele De Lucchi, Judith Clark, Jean Blanchaert, Stefano Boeri, India Madhavi

Venue:

Fondazione Cini, Isola di San Giorgio Maggiore, Venezia

Opening dates:

14–30 September 2018

Partners:

Fondazione Cologni dei Mestieri d'Arte, Fondation Bettencourt Schueller, Fondazione Giorgio Cini e Triennale Design Museum