At Design Museum Gent, "Poème Brut" brings together many of the names who have had a strong influence on the aesthetics of design, by introducing clay blends, organic shapes, natural pigments, human hair and methods that are no longer in use. The name, chosen by the curators Siegrid Demyttenaere and Atelier Lachaert Dhanis, speaks of objects with an underlying poetry and a language which is generally rough and unfinished, behind which lies a designer alchemist. The manual methods and the interest for the materials are contrasted with globalisation and demeterialisation. A number of designers use materials which have fallen into disuse, others take on experimental techniques with synthetic materials, creating original combinations of ancient and new.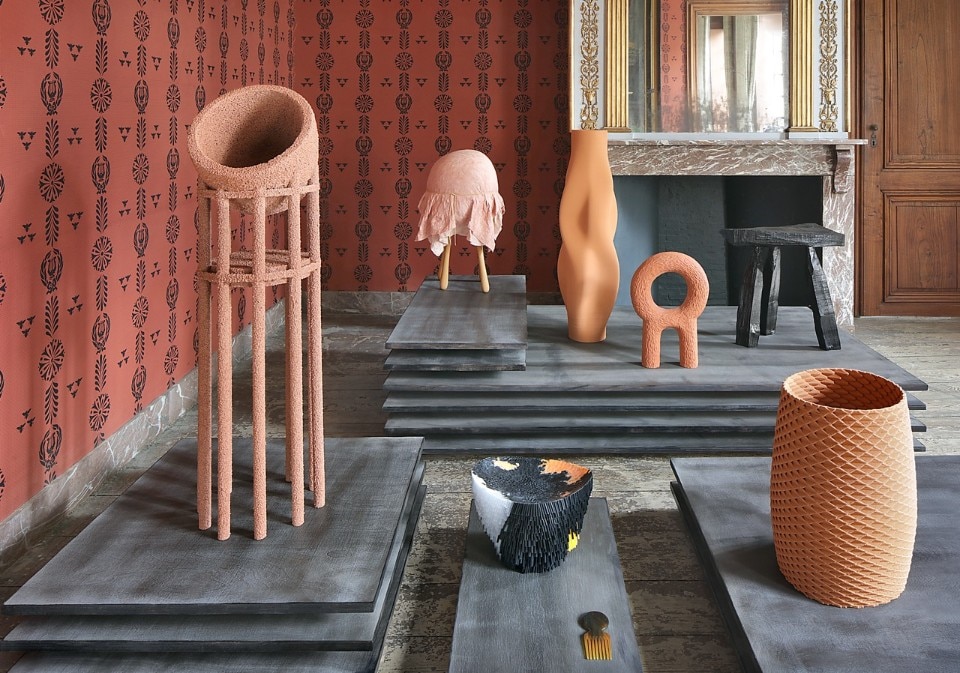 The exhibition opens with a series of films and documentaries on the creative processes for the works, while the eight familiar rooms in the museum hold groups of objects by 32 designers, in harmony with the tone of each room. The exhibition sees the presence of the "infantile" forms of Sigve Knuston and Max Lamb, the experiments with human hair by Studio Swine, and the fantasy of Thomas Ballouhey imagining a tropical Amsterdam made up of rubber bands and sand. BELéN uses wood to create soft fabrics, Bijoy Jain / Studio Mumbai studies the forms of the Tazia, an Indian ceremonial object which is carried on the shoulder, bringing life to luminous compositions. Light is a key element in the curved wooden circles by MdSt, while Tamara Orjola uses discarded pine needles to cover small wooden stools.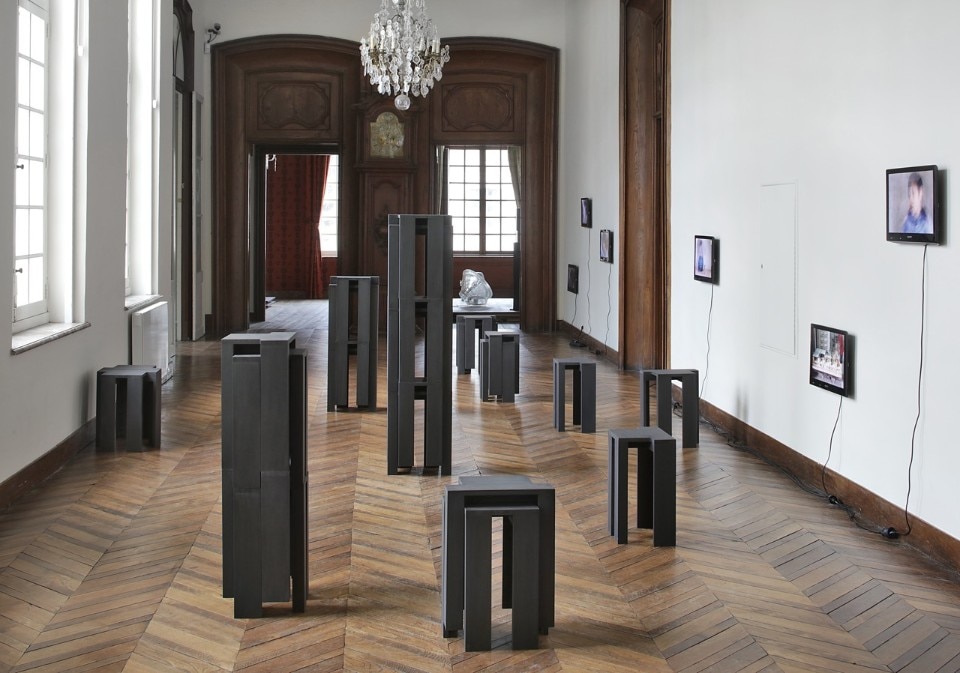 Formafantasma, rethinks objects for the table, with a natural and "pre-industrial" collection. Nendo transposes the story of Taiwanese bamboo furniture into a stainless-steel stool, alongside Studio Furthermore and his mixed techniques of fusion which creates perforated aluminium objects; David Huycke brings life to the ancient process of metal granulation, creating new forms of decoration. The set-up seems to be frozen in time and keeps due distance from those viewing from the side-lines. Faced with so much "materiality" that we are not permitted to touch, we can, however, appreciate the precise design of the set-up. The subjects of the exhibition are deliberately distant from functionality and replicability, leaving room for new approaches and fantasies.
Title:

Poème Brut

Curators:

Siegrid Demyttenaere and Atelier Lachaert Dhanis

Museum:

Design Museum Gent

Opening dates:

30 March – 2 September 2018

Address:

Jan Breydelstraat 5, Ghent