We interviewed Bijoy Jain, founder of the Indian architecture practice Studio Mumbai, on the occasion of his exhibition at Assab One in Milan where he was showing as an artist. We asked him to explain his view of the relationship between architecture and art, and much more.

Domusweb: Why did you decide to become the artist? Isn't architecture enough?
Bijoy Jain: I'm not overly interested in the distinction between artist and architect. It's just the nature of the work that brings it into the domain of how we look at art. But for me they're interchangeable – architecture, art, artist, architect. I think they're part of the same thing. What I find interesting about artistic practice is that you have to engage in a way that lacks any conceptual prejudice. All you have is a thought and how one participates and interacts, or makes and does things. It's about revealing sensations or feelings, or even just experiences. For me, art represents an idea of humanity, life, the environment.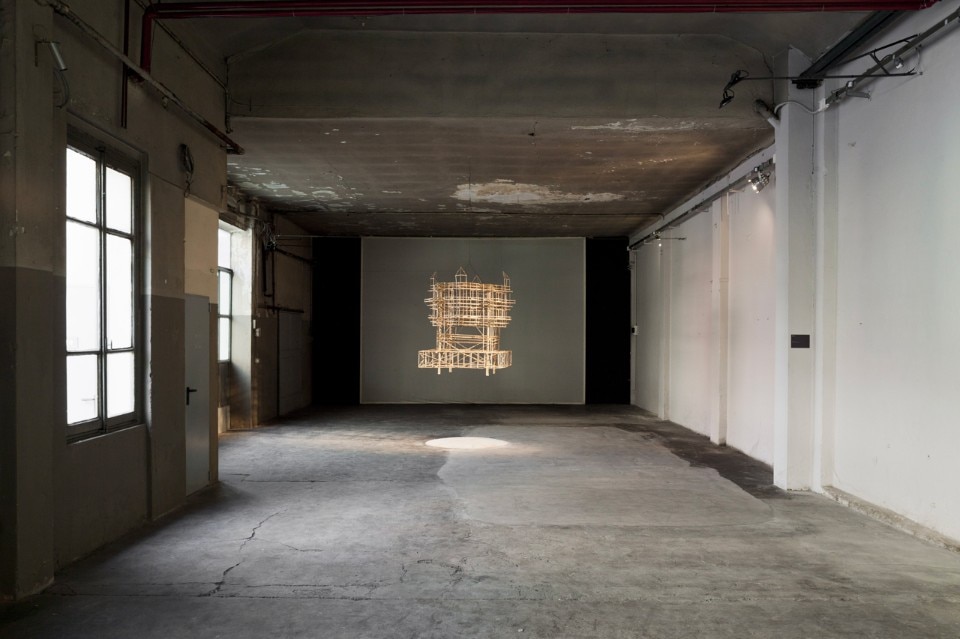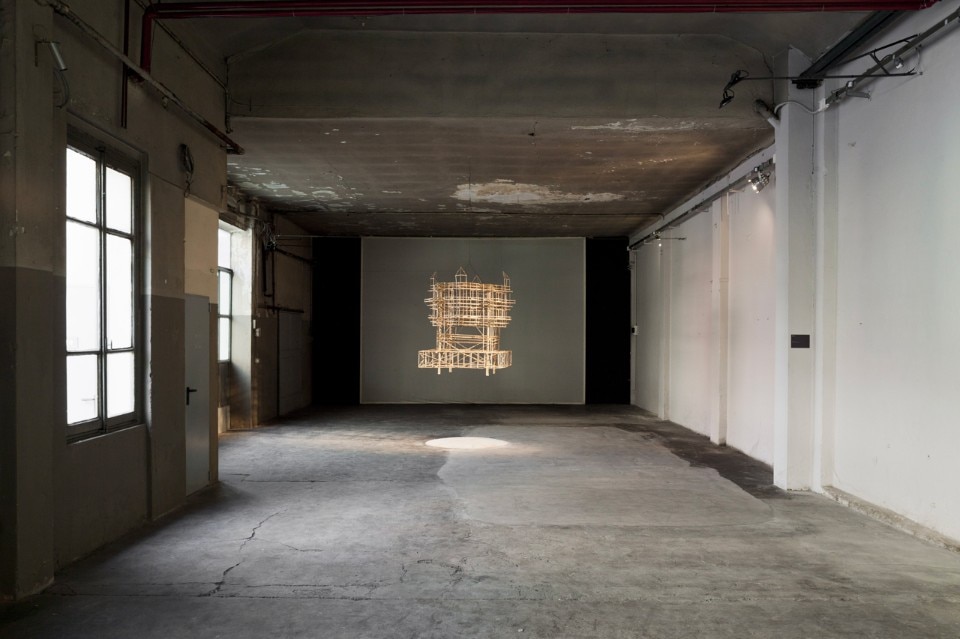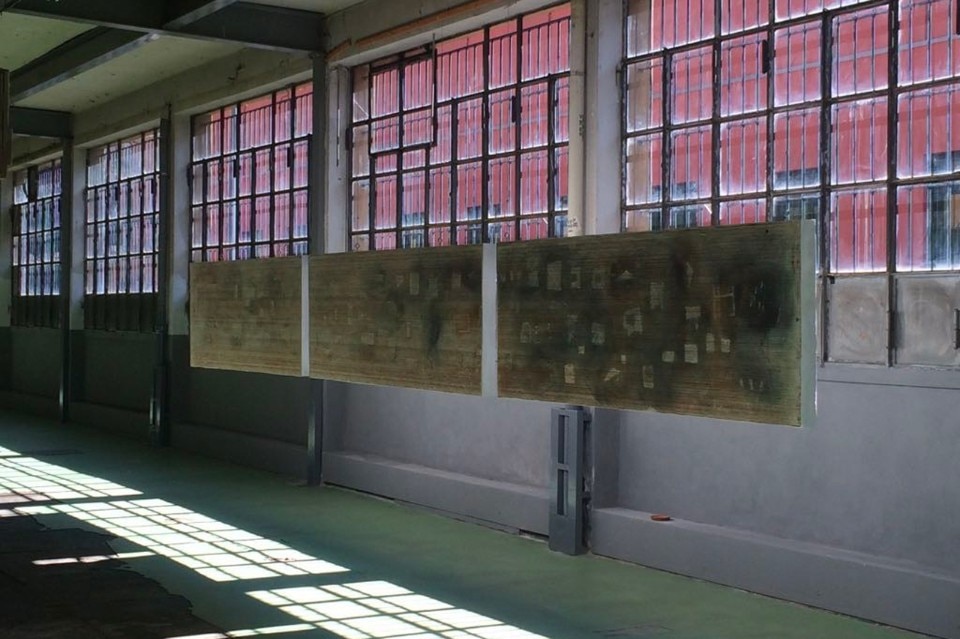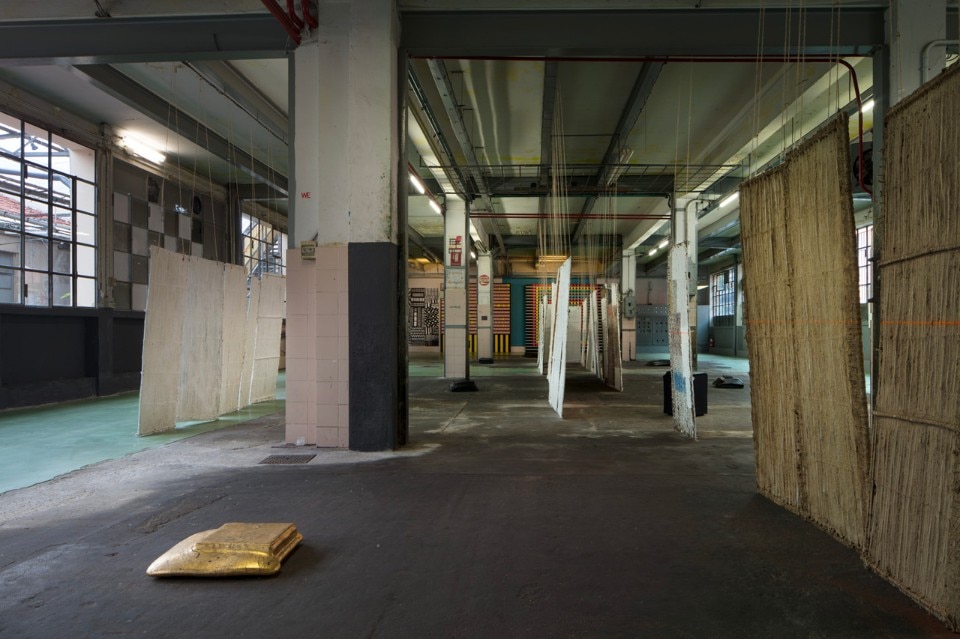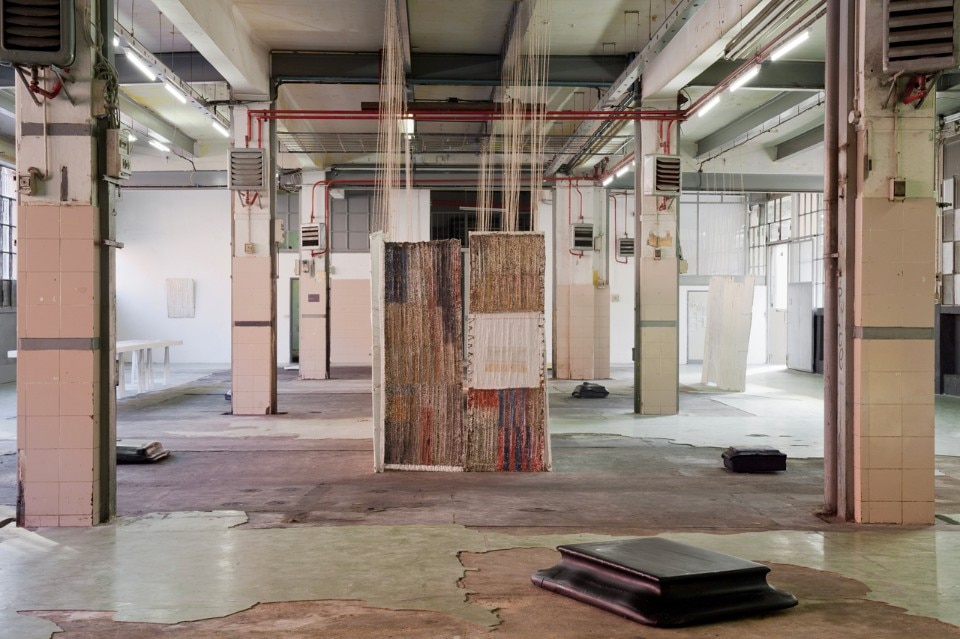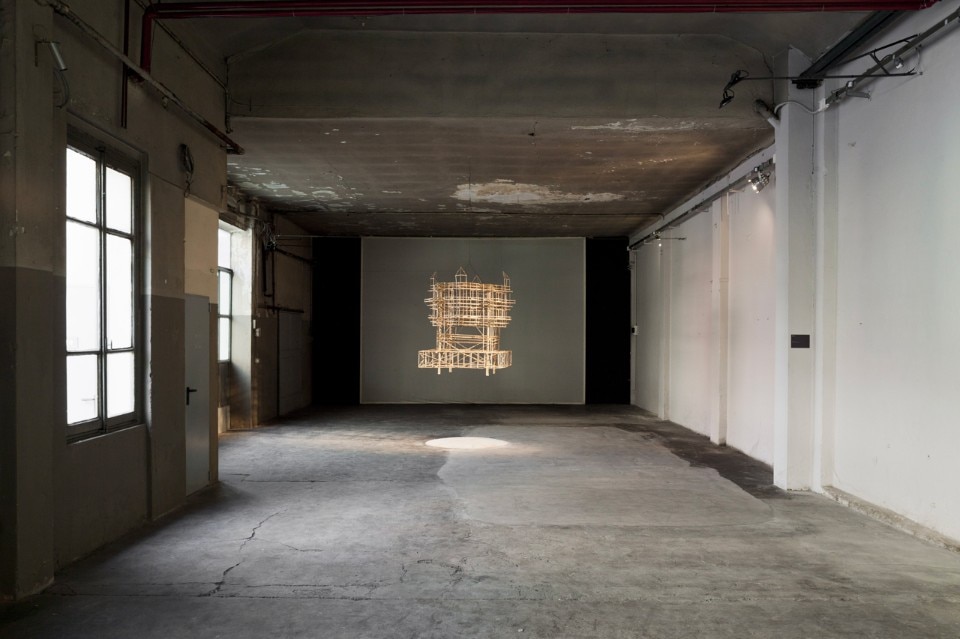 Img.1 Bijoy Jain, Water, Air, Light, Assab One, Milano 2017. Photo Giuseppe Fanizza. Top Photo Santi Caleca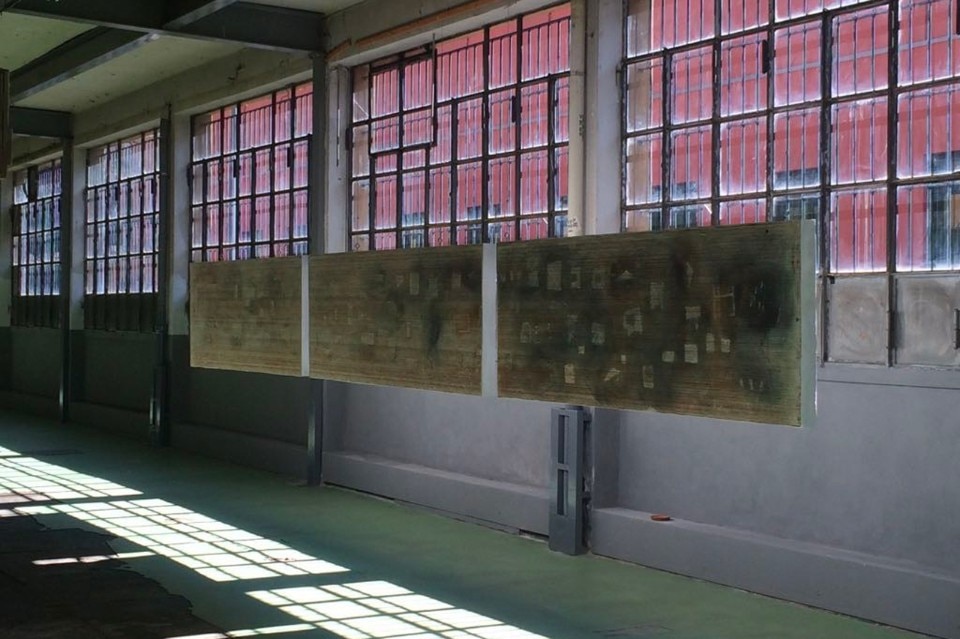 Img.2 Bijoy Jain, Water, Air, Light, Assab One, Milano 2017. Photo courtesy Assab One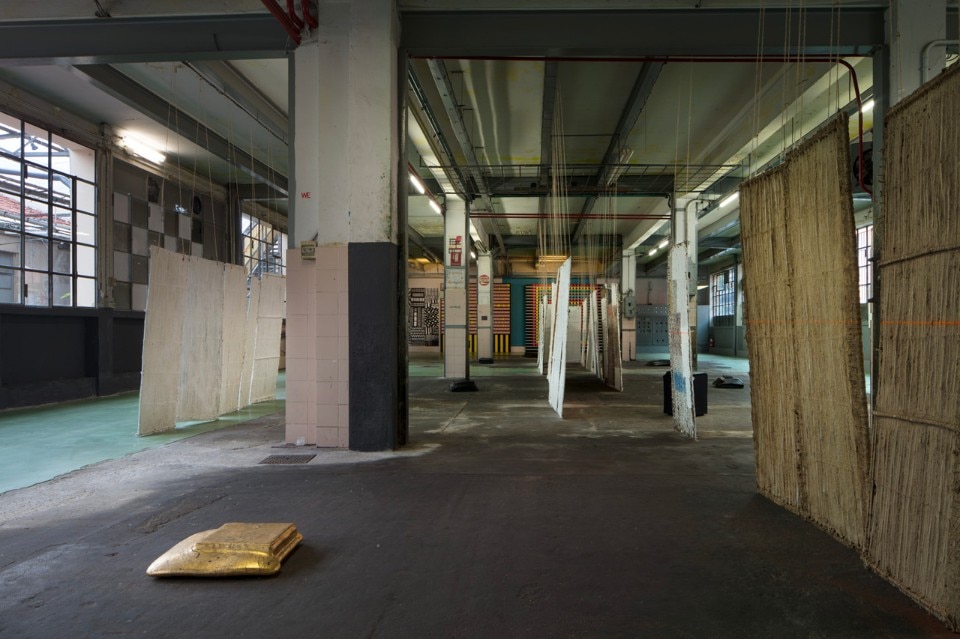 Img.3 Bijoy Jain, Water, Air, Light, Assab One, Milano 2017. Photo Santi Caleca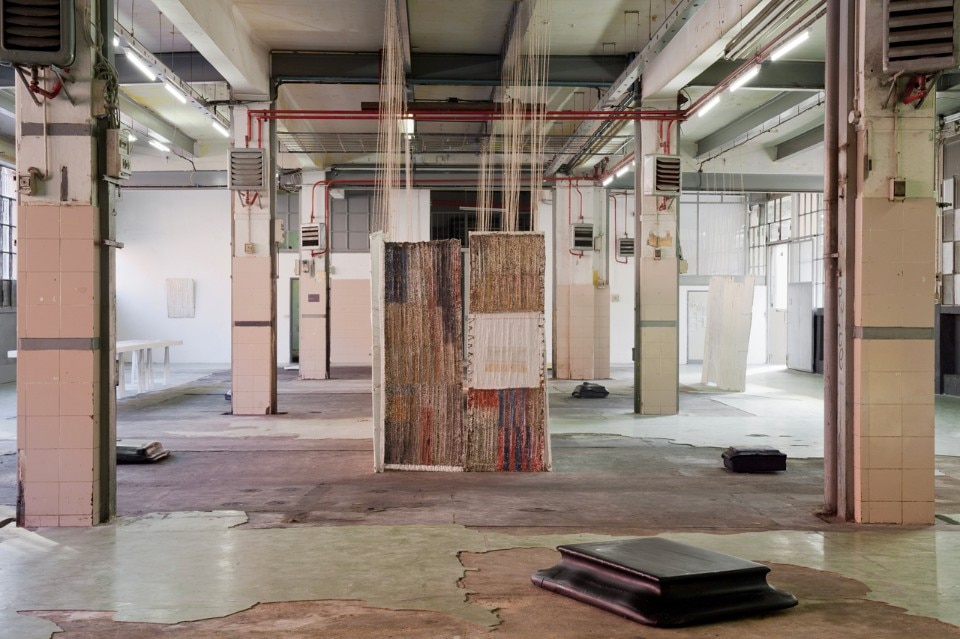 Img.4 Bijoy Jain, Water, Air, Light, Assab One, Milano 2017. Photo Giuseppe Fanizza
Domusweb: Doesn't architecture do that too?
Bijoy Jain: To my mind, they're both a study of space and its making. Architecture is about making space, so it's a way of training and gaining some idea of distance. But the thing about architecture – and one could say the same about art – is that there are many overlapping aspects that draw you into another kind of discussion. When making space, how do you maintain the quality or original idea through all the trials and tribulations that architecture has to deal with? And the same considerations apply when creating art: it's about yourself and what you are making. That's the nature of how I practise architecture and how I practise art.
Domusweb: But in terms of the contents of both disciplines, architecture has its own discourse while art seems to have a different discourse.
Bijoy Jain: My drawings are art, but I could also say they're architectural drawings because they portray architecture. So does that make them artistic or architectural? I don't think it matters either way. The whole basis of making things is to mimic life and the human self as closely as we can. But in some way, I also think we are all mythical beings. So how can we reflect all this in what we make? I'm not interested in the limits of these domains, where one either operates as an architect or an artist. I like the idea of moving seamlessly between them as if there were no boundaries.  
Domusweb: Is Studio Mumbai still active?
Bijoy Jain: Studio Mumbai is much smaller but it's still working. The fact that it's a tighter group has allowed a cross-continental collaboration with other independent studios that work with our same ethos. What I'm able to do now is extend that ethos beyond my own geographical boundaries, and I've discovered that it's prevalent across the globe from Europe to Japan and Switzerland, even America. My interest lies outside the production of industry.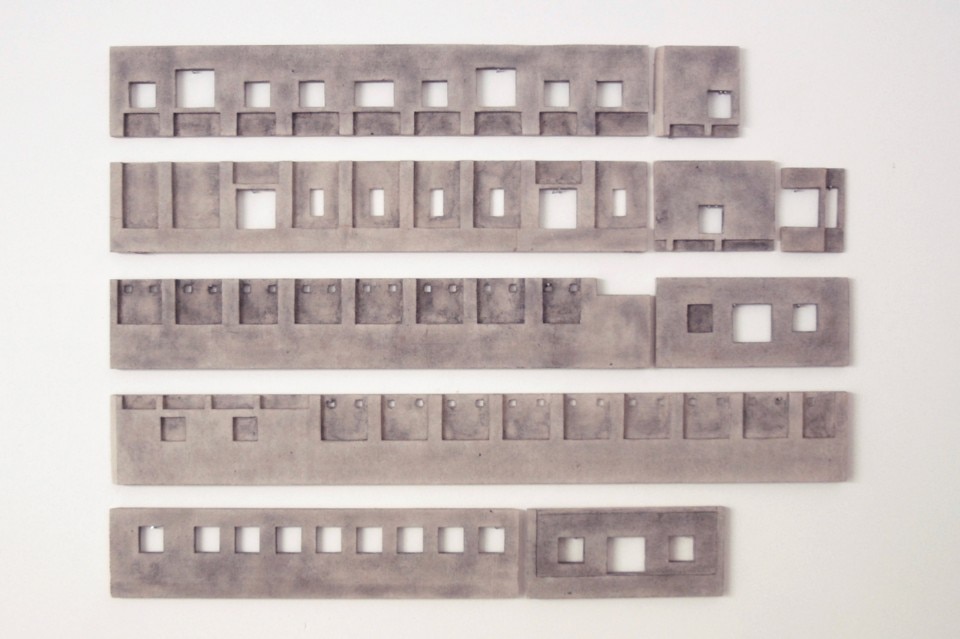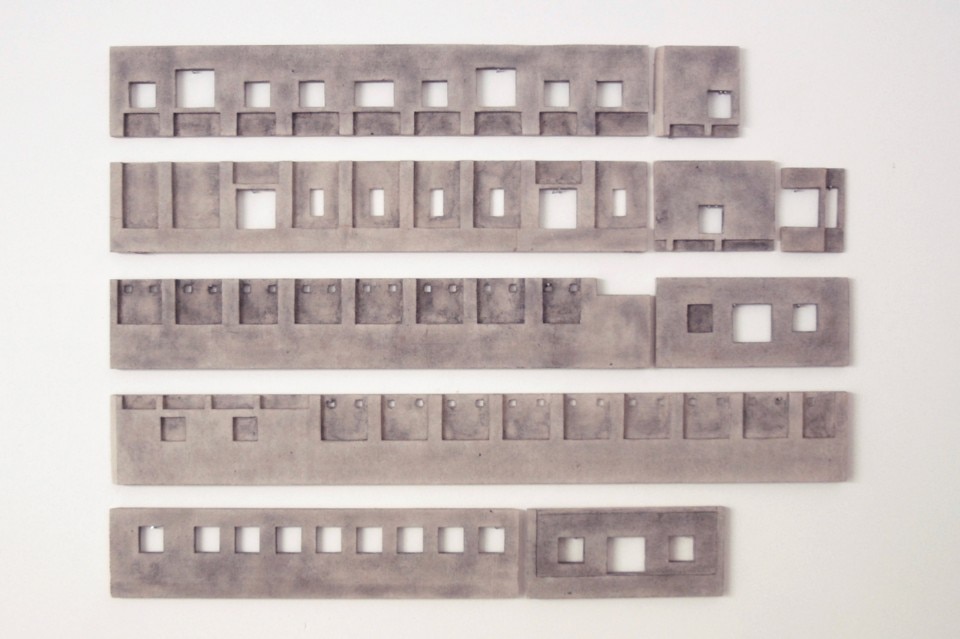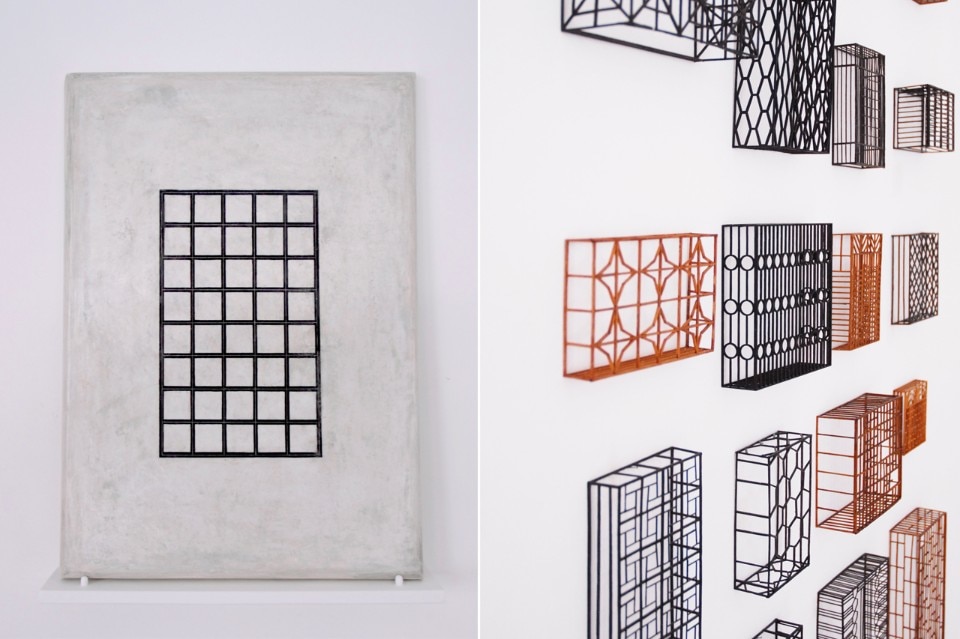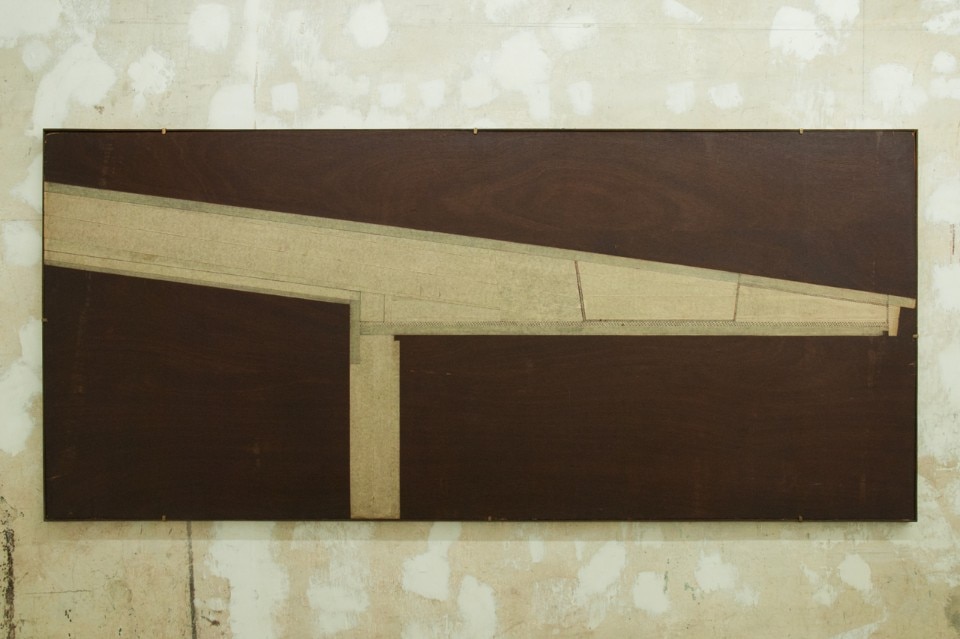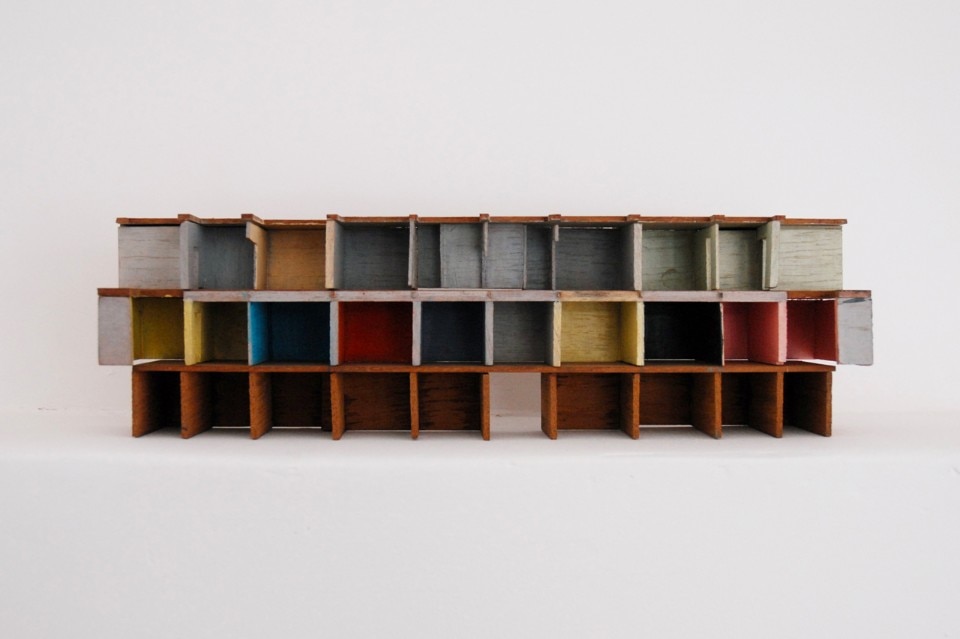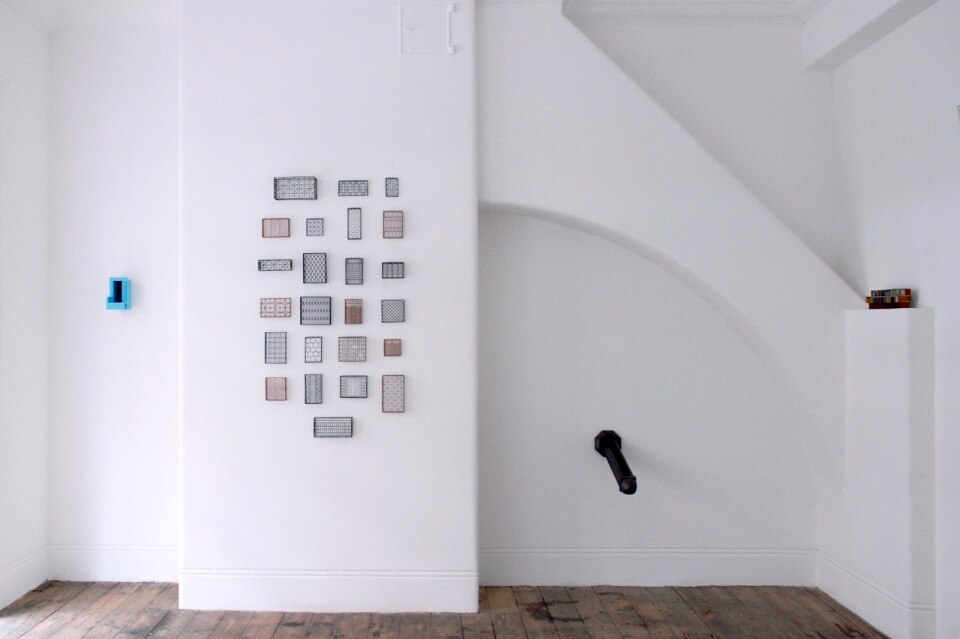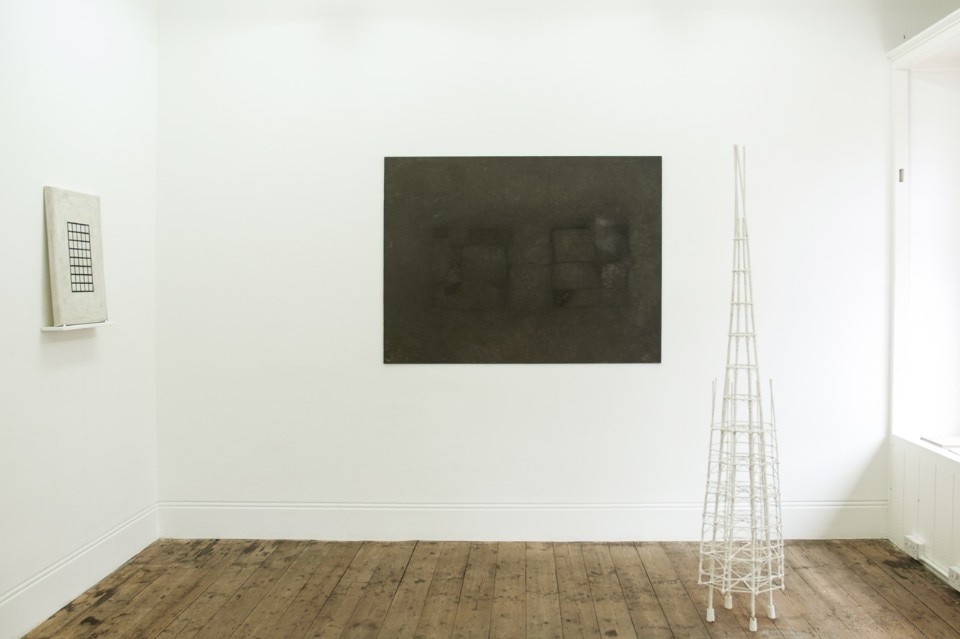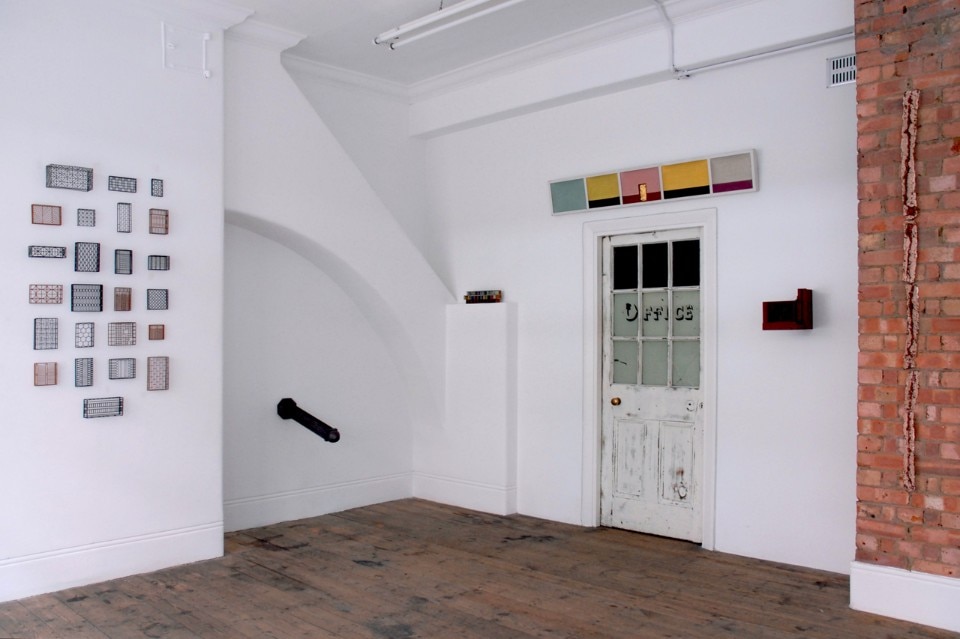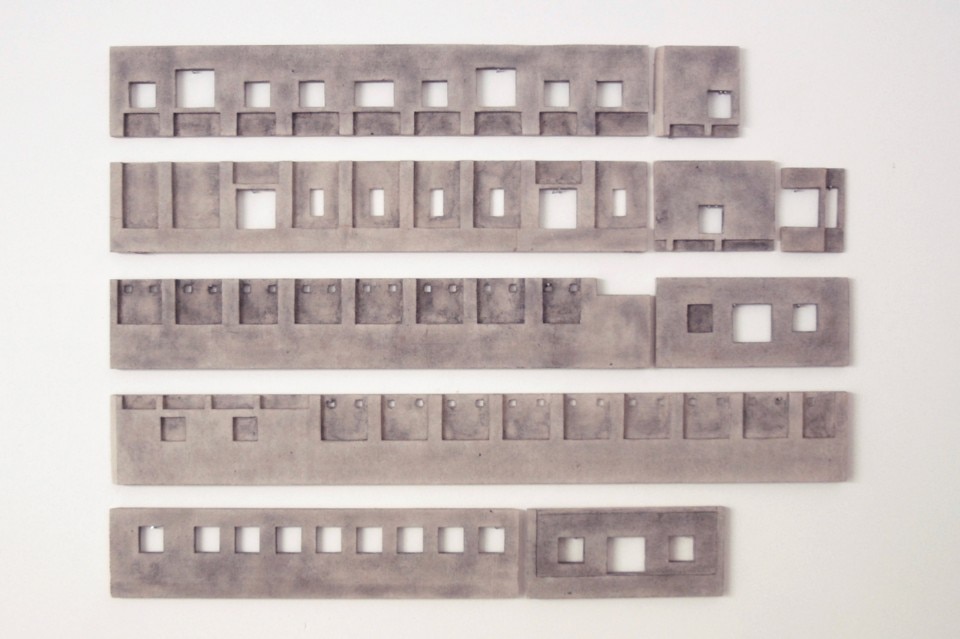 Studio Mumbai – Bijoy Jain, Facade, 2014. Graphite adn cardboard 39x53cm. Courtesy Betts Project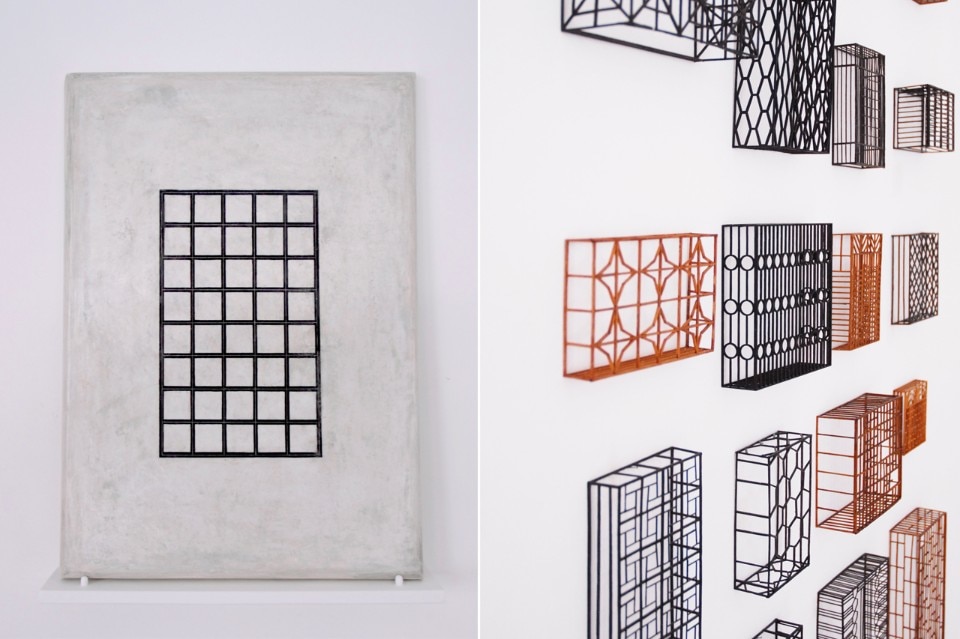 Studio Mumbai – Bijoy Jain, left: Lime drawing, 2017. Khoal and lime, 58,5x43cm. right: Window grids, 2016. Paint and wood. Courtesy Betts Project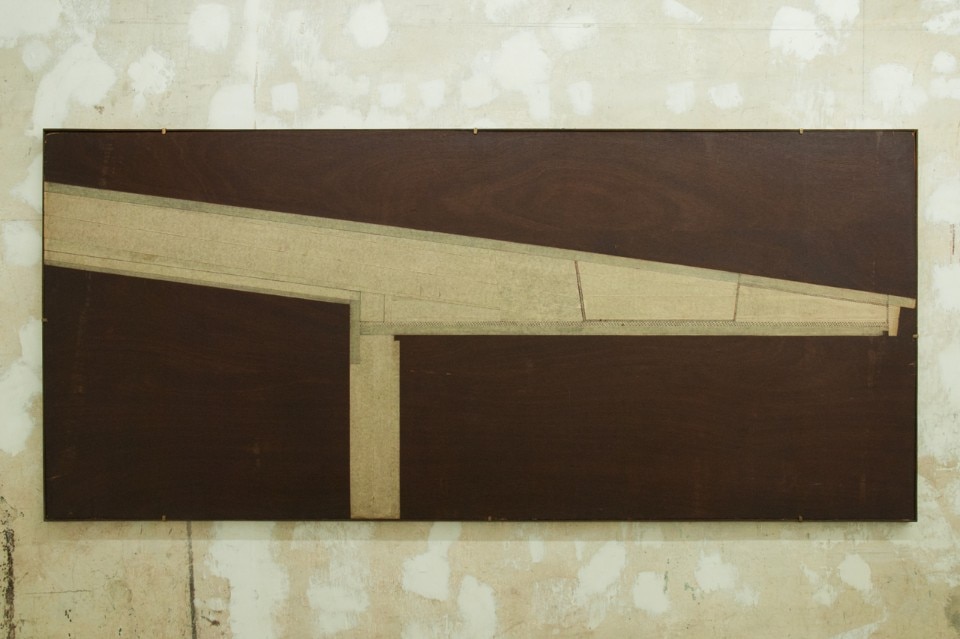 Studio Mumbai – Bijoy Jain, Tape drawing. Courtesy Betts Project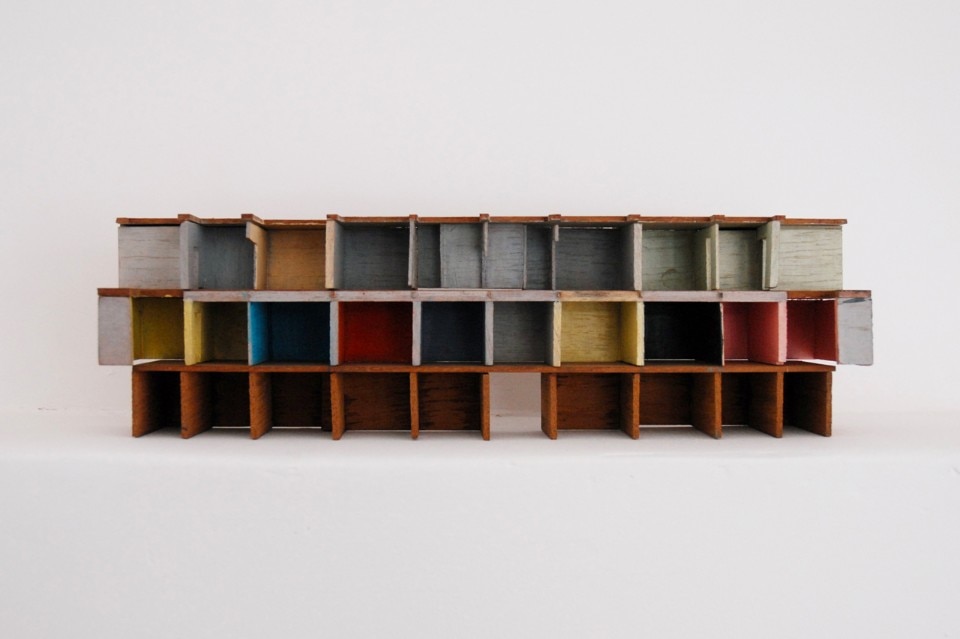 Studio Mumbai – Bijoy Jain, Demolition model, 2013. Paint on wood, 30x6.5x9 cm. Courtesy Betts Project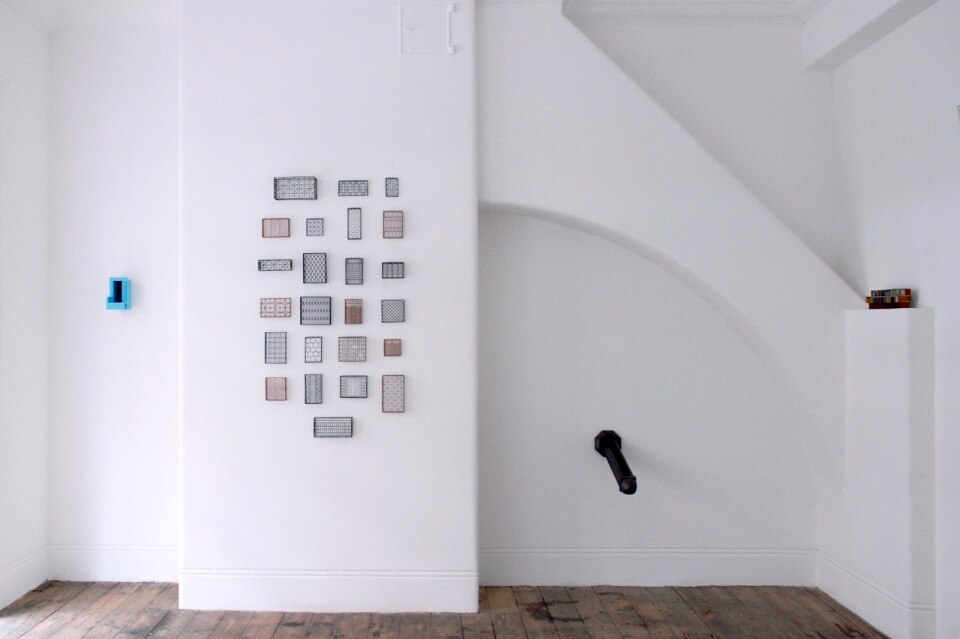 Img.1 Studio Mumbai – Bijoy Jain, Penumbra, exhibition view, Betts Project 2017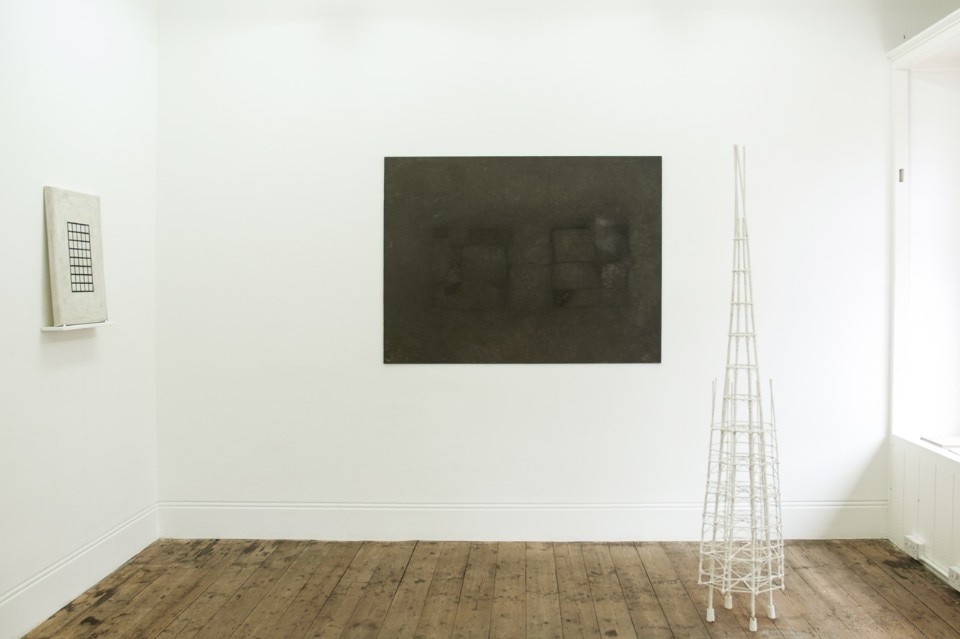 Img.2 Studio Mumbai – Bijoy Jain, Penumbra, exhibition view, Betts Project 2017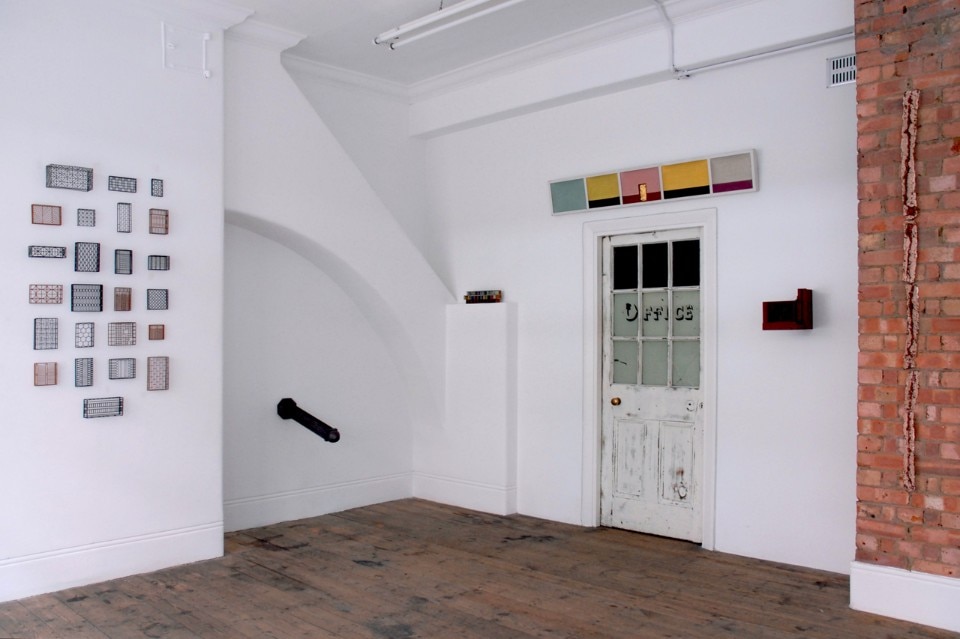 Img.3 Studio Mumbai – Bijoy Jain, Penumbra, exhibition view, Betts Project 2017
Domusweb: Well, that approach makes it easier to join art and architecture.
Bijoy Jain: Certainly. A fundamental thing that we all have inside us is an ability to express ourselves. Whether you're a writer, a painter or a musician, you find that the medium you use is a language, a way of communicating. For me, the idea of self-expression is a very important aspect of what makes us who we are. This is why I'm not interested in the economic production of industry, because today the way we think is driven purely by the economy, and everything else is subsequent to that. I'm not saying it's not important to have that economy, but we have to be able to negotiate and know what to exchange. I don't want the market to dictate to me what I need to do, or to tell me what materials I have to work with.
Sometimes, you can go down a street that you've walked down for 20 years, but there's a special moment when you see something you've never noticed before. You can apply the same sensibility whenever you're engaged in a search, and you can draw on that energy to be more participant in what you're doing. At least that's the aim. I'm doing projects right now in Europe and Japan, so time will tell! In artistic practice, what's interesting is the idea of letting go. That's what I was saying earlier about a lack of prejudice. I can think of doing or making something, but what emerges in the process is that the physicality of what I'm doing or making is very tuned into the sensation or quality of what I wanted to communicate. But the physical outcome could be very different from your initial conception, and so can the place where it finally ends up. Art for me is more a process of learning and discovery.
Domusweb: But the kinds of materials you use still come from your architectural practice.
Bijoy Jain: Yes, that's correct.
Domusweb: What led you to the decision to use gold on asphalt?
Bijoy Jain: The bitumen and gold pieces are called the dark pieces. They were solid castings with very random objects placed in them. As the atmosphere interacted with the piece, it would slowly begin to change depending on the temperature and different environments in which it was placed. The gold leaf comes from the idea of ceremony. For me, nothing is really lost; it's just obscured in time. We imagine we're losing our culture, but I don't think it's something that we as humanity can ever lose.
Domusweb: Let's hope you're right!
Bijoy Jain: No, it's impossible. It's just a question of us coming to recognise it, and I think we get caught up in the conflict. Fundamentally, our true sense is our ability to love, and that's universal, across continents and races. We're in some way connected by the same idea of affection, the same idea of gestures or posture. The human body has a way of responding to these kinds of phenomena. It's also interesting that from Bhutan to China and India, there are stupas with relics of Buddha – his hair or nails – embedded in the mass of the structure. This is how a thought can have the capacity to transcend time, and in some way the idea of gold leaf marks the presence of that thought. The ethos isn't that different from the idea of how we cultivate things. It's a kind of cultivation of culture. As each person goes to these particular spaces, they each offer a gold leaf. And at a certain point, with all the people who have come, the whole Buddha becomes covered with gold. Although one gold leaf is like a drop in the ocean, collectively they become a force. So this is a representation of that gesture.
Domusweb: What about Betts Projects? I've only seen one image so I don't really have an idea about the exhibition.
Bijoy Jain: Betts Projects is a much smaller gallery than Assab One, so everything is in miniature. There's also some of my new work. It's a little closer in line with architectural practice, because that's the nature of the gallery. It's interesting to find this kind of midway point where it's still architecture, but at the same time it's not. The kinds of things we're presenting are more like infrastructure, suggestions of occupancy. That's what Betts Project is about: how we inhabit space through different materials.
Domusweb: If I'm not mistaken, there are also elements of decoration.
Bijoy Jain: You're referring to the square filigree-style boxes. Those are basically grills from Mumbai city and each one is expressed in a very different way. There's a decorative element in them, but it celebrates diversity of thought, and that's really the point of interest. It's not so much about making a judgement. It's about the way they are, what we see, and mimicking that, or representing what we're observing.
Domusweb: How do you feel when you exhibit as an artist? Is this is your first official artistic exhibition?
Bijoy Jain: No, I did an art show back in 2013 in Mumbai, and I also took part in the Kochi Biennale. Then I did another couple of shows in Mumbai. But as I said, for me there's no difference in the nature of these artistic shows compared to what we did for the Venice Biennale of Architecture in 2016.
Domusweb: What is your relationship with craftsmanship? Can craftsmanship be a sort of trait-de-union between the two disciplines?
Bijoy Jain: My interest lies in how things are made. That's what defines the idea of craftsmanship. It's like an ethos or sensibility. I believe that when we make a chair, a table, a brick or a teacup, we also embed our materiality within that object. Man has material, and through the process of the idea of crafting or making, we are able to transfer a certain materiality into the physicality of whatever it is that we're creating. This concept can be applied to anything.
Domusweb: What's the difference between the process and the manner of making?
Bijoy Jain: It's something like the word "manner" suggests, where what is being made can be itself. With the onset of a pregnancy, the expectant mother starts knitting or stitching a blanket for her child, but this child only exists as an idea, as physicality, an entity, but it hasn't been expressed yet. So as the blanket is made, it has stories embedded in it. It's like an act of generosity, and I think such qualities are drawn into the blanket, so when it's finally made, it has in its own time and space. With these qualities, we can work on our capacity to introduce sensibility into the things we make.
Domusweb: This is a precise phase of pregnancy known as nesting. It has a long story that has defined women's psychology because it's a ubiquitous phenomenon. Every women does it.
Bijoy Jain: Exactly, in some form or another. That's making for me.