Swing Design Gallery in Benevento in Italy hosts "Strata", the new solo exhibition by Venice-based designer and illustrator Lucia Massari (1983). Opening the 22 December 2017, the exhibition presents a special collection consisting of unique pieces, glass plates and lamps designed, crafted, and produced exclusively for SWING Design Gallery with the precious collaboration of Venice's finest artisans. 

Lucia Massari draws inspiration from her hometown's supreme craftsmanship and adopts the glass fusing technique, which has been fine-tuned over the centuries and down through the generations. Yet, despite using a traditional material and production process, the designer gives her collection a distinctive, experimental twist: her STRATA pieces remind of an abstract painting with vibrant yet delicate, carefully balanced nuances. Here forms and colors overlap in a sort of collage: by partially melting the glass at high temperature, Lucia Massari creates unexpected geometric textures characterized by a formal rhythm and chromatic harmonies. The result has a strong graphic and material impact while, at the same time, it evokes a sense of poetic, minimalistic intimacy.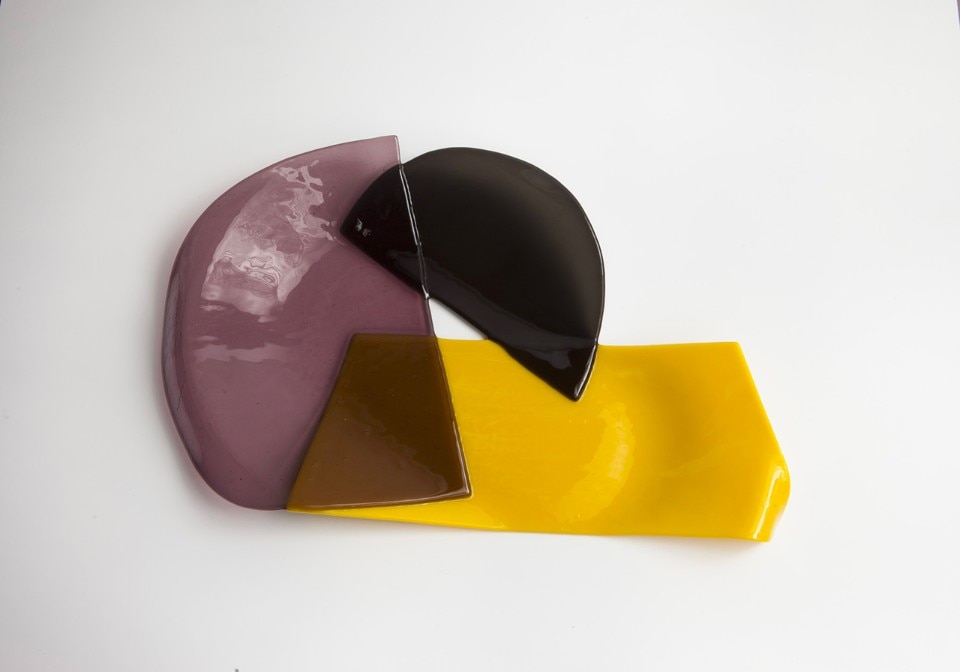 Lucia Massari (b. 1983, Venice, Italy) graduated at the Higher Institute of Architecture in Venice  (IUAV) in 2006 and holds a MA Degree in Product Design from the Royal College of Art in London. Her work has been show internationally at numerous design festivals (Ljubljana Design Biennale in Slovenia, London Design Festival, Vienna Design Week, and Milan Design Week, among others) as well as at Victoria & Albert Museum in London and Trico Gallery in Tokyo. She lives and works in Venice.

Title:

Strata

Designer:

Lucia Massari

Opening dates:

22 December 2017 – 24 February 2018

Venue:

Swing Design Gallery

Address:

via Stanislao Bologna 5, Benevento