The Apulian summer of contemporary arts always holds great surprises when it comes to presenting, discovering and rediscovering unusual places where to stage new projects. Among this year's rich cultural events, we would like to highlight a promising production and research project. It is Kora, a 1,600 sqm multidisciplinary center dedicated to exhibitions, workshops and training. An extraordinary space that also houses a library, a bookshop, a café, a children's area and spaces for conferences, events, performances and live shows. Everything is concentrated in a castle in Castrignano de' Greci, Apulia, Southern Italy. This ambitious project brings together four organisations committed to developing projects that involve local communities and the knowledge of an area rich in cultural stratifications. This is proved by Home Sweet Home, an open exhibition project that aims to be both a traditional exhibition and, above all, the starting point of Kora's permanent collection. 
The home and the act of living are at the centre of this device for reflecting on the transformations of our way of experiencing the world and, in particular, our domestic dimension. In Southern Italy, the home carries even more meaning, because it is impossible not to make a bitter reflection on youth migration: a sort of "reverse migration" in which returning to the nest does not just mean going back to a safe place, since it might turn out to be the exact opposite. From this reflection, a wide-ranging exhibition dynamic analyses what the home has become today - a place of intimacy but at the same time a place of work; a place of living and a path of life, of relationships and hospitality; a place of hybridisation of tasks and therefore no longer only and necessarily a place of rest. The home also has an altered psychological dimension that requires to define a new language and imagery that move in historical discontinuity rather than continuity, thus imposing new, more fluid functions on living and making a home.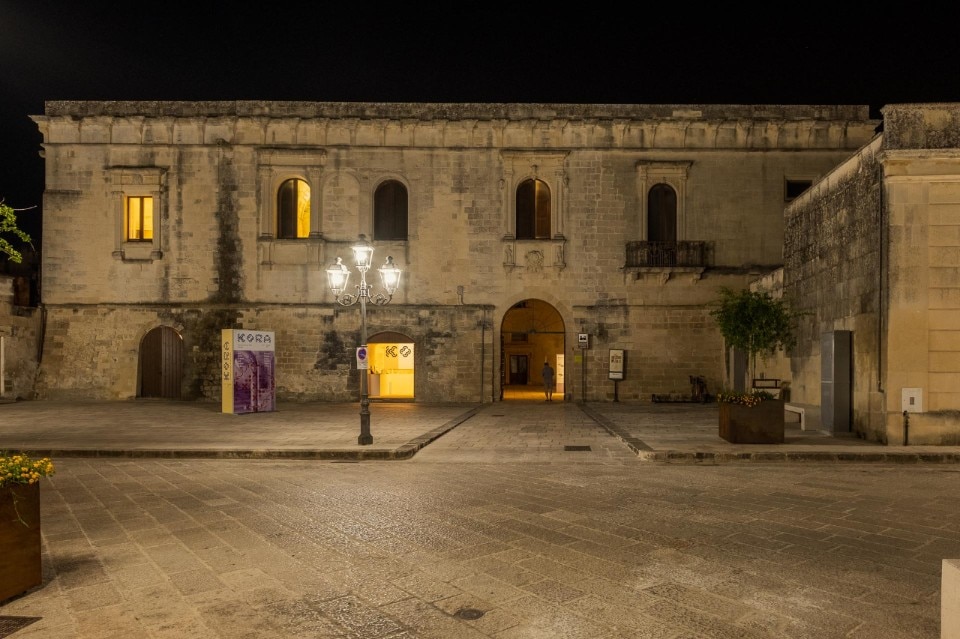 The Home Sweet Home project is curated by Paolo Mele, Alessandra Pioselli, Davide Quadrio and Claudio Zecchi and hosts over thirty artists and designers. Inaugurated on 23 July, it has no closing date due to the open nature of the project, which alongside more traditional works also includes the presentation of national and international projects with a specific focus on the so-called Global South on the theme of public space. This section of research and investigation is undoubtedly the most interesting insight into the subject and is curated by Alessandra Pioselli, one of Italy's leading experts on these themes. It represents a mapping of spaces and realities such as the now-famous Rivoluzione delle Seppie in Belmonte Calabro or the extraordinary museum-in-progress project in Latronico, Basilicata, projects capable of bringing into play a new sense of making culture by involving communities, recovering and reinterpreting places and local areas. These projects are an expression of inclusiveness located in inland, rural areas of Central and Southern Italy and the Mediterranean.
Home Sweet Home is therefore presented as a process of reflection and creation in the making, constantly evolving. For this project, Kora becomes a place of encounter, surprise and change. Home Sweet Home is an agora, a melting pot for the projects and artists presented, a place of dialectic and discovery. The set design of this original exhibition project was developed by designer Jessica Gastaldo and will change over time as new artists and projects take part in it, becoming a true platform for creation and thoughts in motion. The works on show include those by, among others, Andrea Anastasio, Studio Formafantasma, Parasite 2.0, DAAR (Decolonizing Architecture Art Research) and Gianni D'Urso. The work by Neri & Hu, Foreverhouse, is quite representative of the spirit of the project. This collective of architects and designers from Shanghai chose the bicycle as an object of Chinese tradition and as a form of resistance to cultural erasure. The bicycle turns into a travelling home, going beyond its function of transporting people from one place to another. With a series of fabrics that create a suspended architecture, Neri & Hu have created an object linked to new ways of living while respecting local traditions. A work, an auspicious image for this new house of the contemporary in Apulia.