The two exhibitions opened at Fondazione Prada set aside experimentation to devote themselves to two more classic spheres of artistic production, that of oil and acrylic painting by artist Liu Ye and that of export porcelain produced for the European market between the beginning of the 1500s and mid 1700s. The common thread is the fusion between West and East in art and craftsmanship. Or rather, the ability of the East to adapt to the idea that the West has of the East.
Beijing-based painter Liu Ye, born in 1964, who, from a young age, during the years of the Chinese Cultural Revolution felt the fascination of European figurative art of the beginning of the twentieth century, combines the legacy of Western artistic movements with everyday and intimate life. His canvases give back domestic, suspended and introspective atmospheres. The subjects of his paintings go from a child slumped over a table on which a gun and white flowers are placed, to representations of Bauhaus buildings.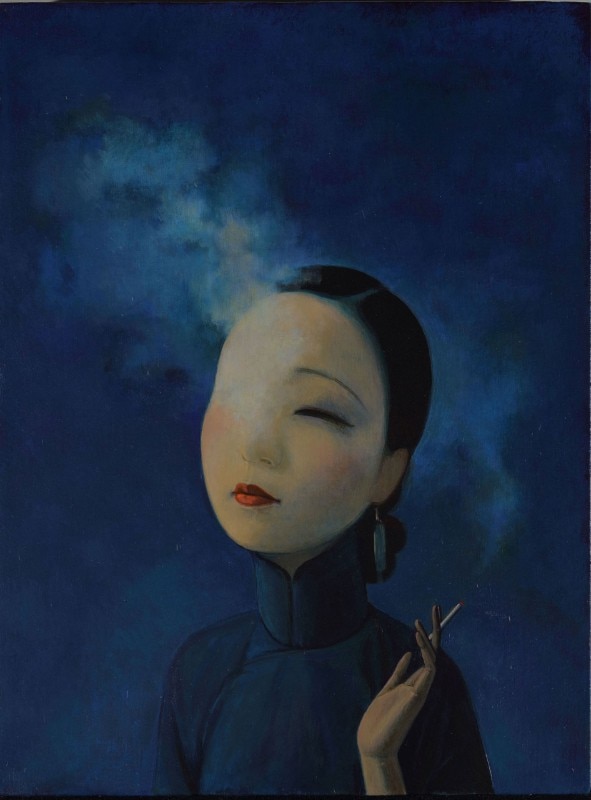 "I think the world needs to know more about Liu Ye's painting because of its way of bringing together diverse ideas from Eastern and Western cultures," told us Udo Kittelmann, curator of this exhibition entitled "Storytelling", held at the North Gallery of the Prada Foundation, and the second chapter of the one held at Prada Rong Zhai in Shanghai in 2018. "His work allows us to understand that everything is part of one great humanistic culture, and that we are all human. His work always reveals the same heart, the same soul, the same feelings, which are those of everyone."
On the fourth floor of Rem Koolhaas' Tower we find ourselves in front of a large cube of brown velvet and gold, a room in the room set up by Tom Postma Design and curated by Jorge Welsh and Luísa Vinhais. "The Porcelain Room" exhibition houses over 1,700 porcelain pieces made in China between the 16th and 18th centuries. The pieces show the ability to adapt production to the demands of diverse international markets. Porcelains range from the Ming Dynasty, decorated with European iconographic elements, to 18th century tableware triumphs in the shape of plants and animals, which were intended to surprise diners at Rococo banquets.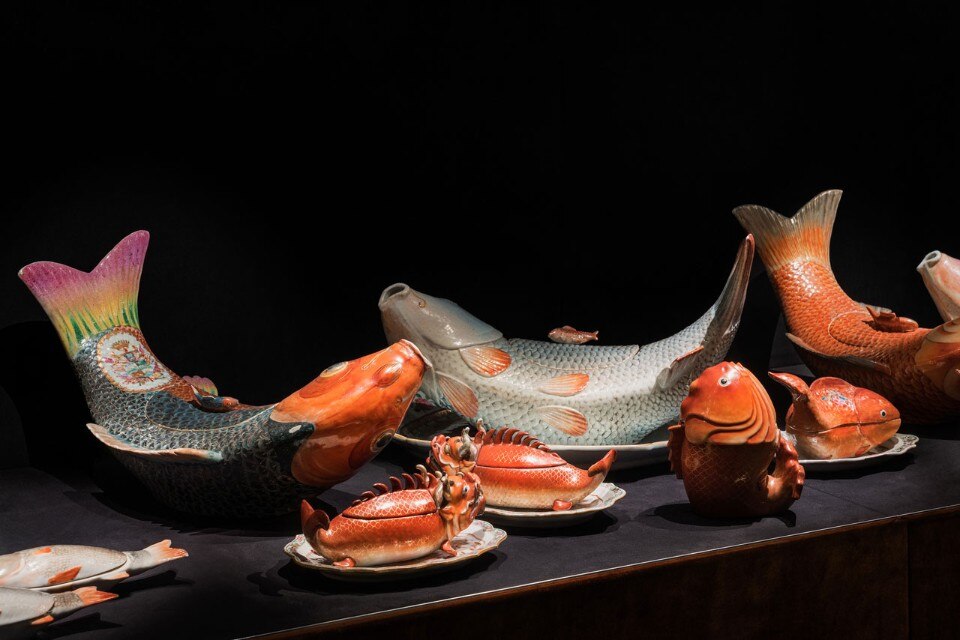 The two small exhibitions are a cue to observe the overwhelming influences that our ancestors (I am writing from Rozzano, Italy, and I am therefore referring to European ancestors) have exercised and continue to exercise on the artistic and artisan production of one of the culturally richest countries on the planet, which in turn is present today in our daily life and in our agendas. Thus, Milan adds a new appointment to its Chinese New Year celebrations.
Exhibition title:

Liu Ye: Storytelling

Curated by:

Udo Kittelmann

Exhibition:

The Porcelain Room

Museum:

Fondazione Prada

Opening dates:

30 January - 28 September 2020

Address:

Largo Isarco 2, Milan