On 9 March 2021, the Nivola Museum in Orani, an institution dedicated to the artist Costantino Nivola, shared alarming news on Facebook. The Wise Towers playground, created by Costantino Nivola and Richard Stein in 1964, Nivola's largest public project in New York, has been destroyed. The staff has written in the post: "this is not about vandals, but a 'renovation' project of the area. Nivola's little horses, inspired by the rocking horses of childhood and oriental statuary, have been removed, their legs broken by a sledgehammer. After the exhibition "Nivola. Figure in Field" at Cooper Union in 2020 and waiting for the one "Nivola. Sandscapes" at Magazzino Italian Art, this act of institutional vandalism seems inexplicable and atrocious. The expected and welcomed redevelopment of the towers can and must be carried out while respecting the history and the art".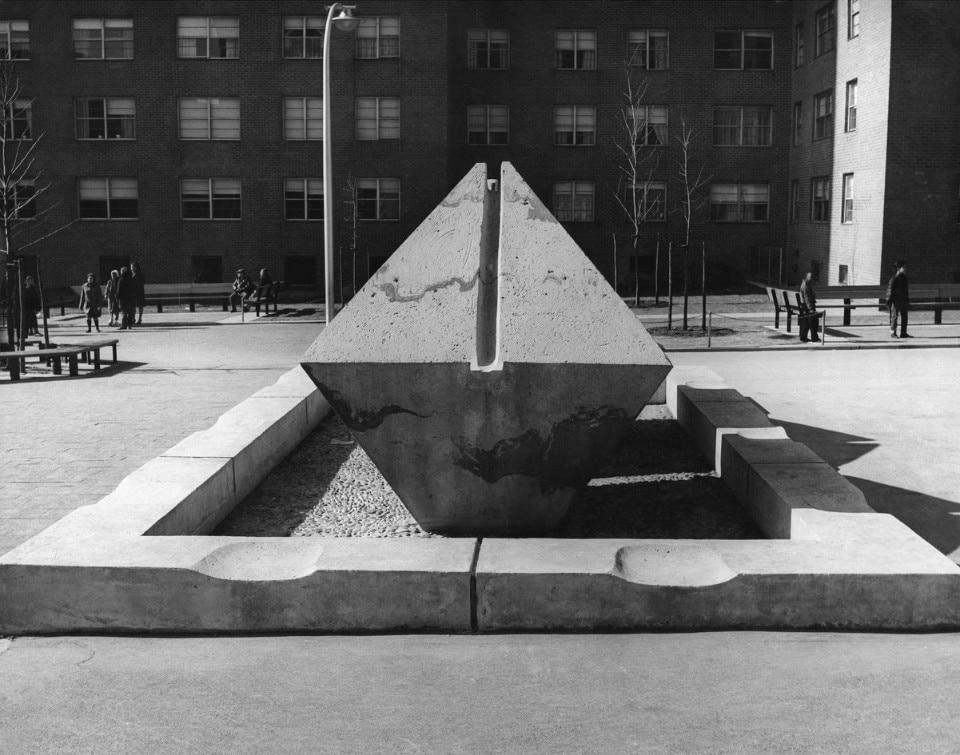 Following their announcement, a dialogue meeting was held on Friday 12 March between the Nivola Foundation and the Pact Renaissance Collaborative's management, the firm responsible for the renovation of the Wise Towers and the playground that connects them.
Representing the Nivola Foundation were the President Giuliana Altea and the architect Carl Stein, Richard Stein's son. The Foundation requested information on the location and condition of the removed horses and on the plan to renovate the square, which contains other important Nivola's works: a 10-metre graffiti, a double-sided sculpted wall, a monumental double diamond-shaped fountain, and a three-dimensional statue. Nivola's horses are currently in storage and, following the Nivola Foundation's requests and the broad front of opinion generated by their removal, will be restored.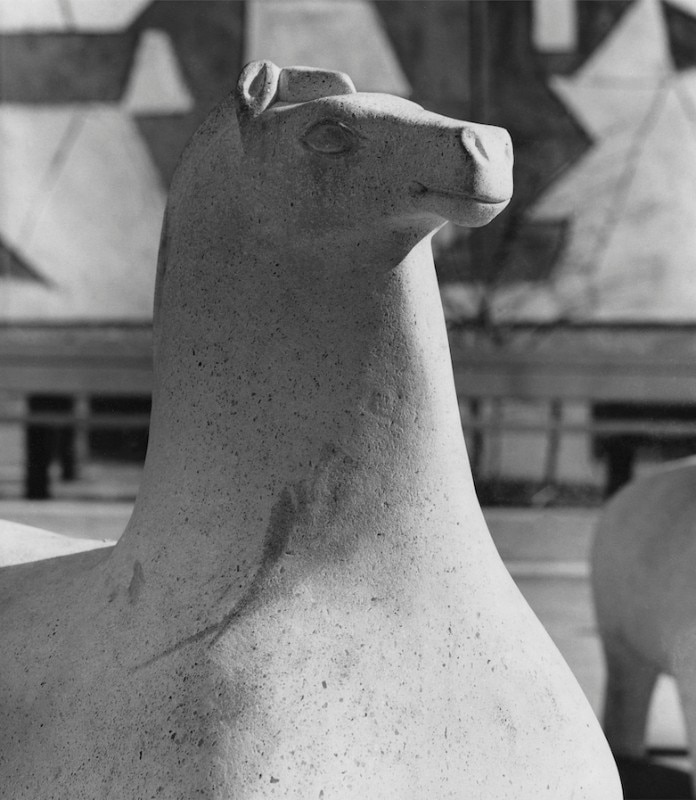 For the future of the other works in the square and its general configuration, the game is still open. The Nivola Foundation, recalling the project constitutes a unitary whole and not a mere addition of works, has requested and obtained the suspension of further destructive actions and the accompaniment of the PRC in the development of plans for the intervention, with the aid of preparatory materials for the original project (drawings, plans and maquettes) from the Stein archive, which the architect has made available. The next operational meeting is scheduled for the next week. In the meantime, mobilisation in defence of Nivola's project continues, also supported by DOCOMOMO Italia, the largest association for the protection of modernist architectural heritage. Other supporters include the New York's Circolo Shardana and other associations of Sardinians around the world, confirming the great identity value of Costantino Nivola's work.
Opening image: Stephen Wise Recreation Area, New York. Photo Humphrey Sutton. Courtesy of the Nivola family archive