Ceutí, a remote town in the region of Murcia, hosts one of the newest and most active centers of Spanish culture, La Conservera Contemporary Art Centre. With a modest annual budget, La Conservera has almost singlehandedly refreshed the cultural panorama of Spain's southern region. In September, the centre opened its seventh series of exhibitions, which will be on view to the public at its two venues: the Sala Verónicas in Murcia, with a show by Swedish artist Martin Jacobson; and La Conservera HQ in Ceutí, with solo exhibitions by Maureen Gallace, Ángel Mateo Charris & Gonzalo Sicre, Jorge Peris and Diana Al-Hadid.

For this series of exhibitions, each artist has travelled from the Region of Murcia to a foreign country, or vice versa. The shows presented here are real, mental or dream journeys, in which each of them develops his or her own particular logbook. Journeys, as sensory and physical experiences, are the common thread running through this series, where landscapes and memories take centre stage.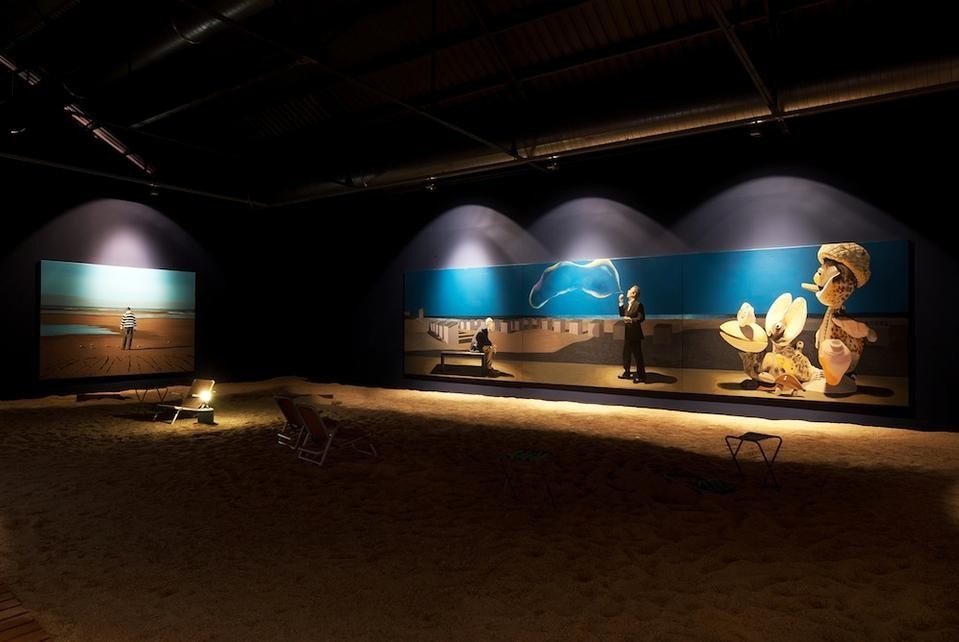 Martin Jacobson creates oneiric collages assembled from images he finds in flea markets and antique shops, selected to fit the interests and myths he pursues in his work. He rummages through the detritus of art history, looking for books of illustrations, postcards and prints. The show, entitled The Traveller's Guide to the Other Side, was produced in its entirety by La Conservera and consists of a two-dimensional wall-drawing, mirrors (perceived as both two-dimensional and three-dimensional), and a sculpture.
The most exquisite part of this exhibition is a wall-drawing, which entirely covers the apse of the former church where the venue of Sala Verónicas is sited. The drawing is a monumental mural in black and white completed by Jacobson in situ after a month of work, a collage of images in which the bones of an elephant are framed in an architectural structure surrounded by an endless variety of animal skeletons.
With a modest annual budget, La Conservera has almost singlehandedly refreshed the cultural panorama of Spain's southern area.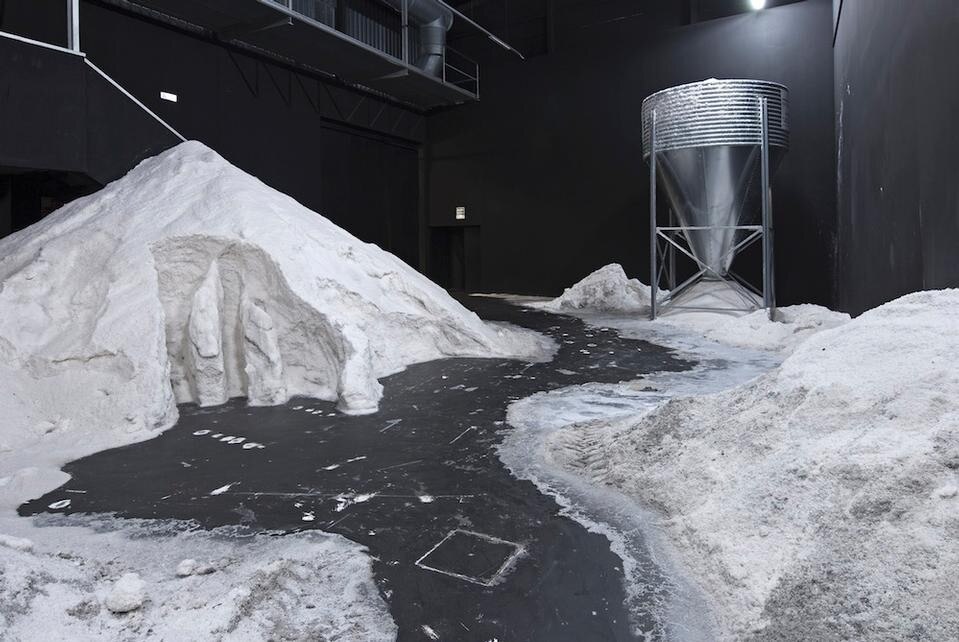 In La Conservera's other Contemporary Art Centre venue are four more exhibitions, starting with the extremely delicate small-scale oil paintings of Maureen Gallace, which evolved out of the history of American landscape painting and out of her own conceptual rigour. Her intimate works on canvas and panel have become increasingly reductive and complex over the years. Gallace's accounts take place in and around rural Connecticut and family summer vacations on Cape Cod.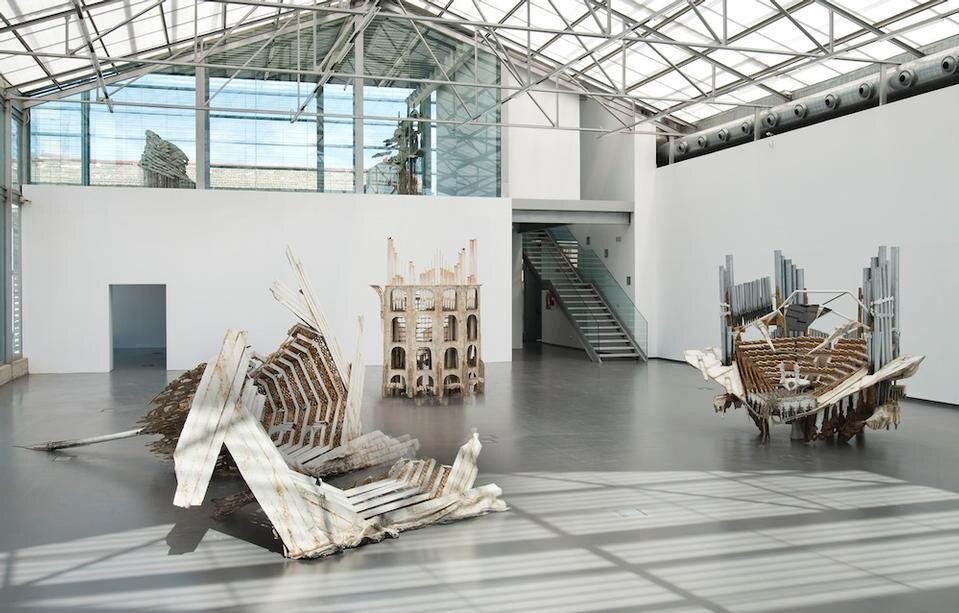 Ángel Mateo Charris & Gonzalo Sicre's contribution to the exhibition is called Insomnio. Many of their works have been sparked by their own travels, generating ideas of wandering, transiting space, of border territories and of suspended time. This time-travel journey leads to Ostend, a little city in Flanders, a city with a huge concentration of artists and great landscapes that have inspired the paintings of this exhibition. The outcome of this journey, which took place in the summer of 2010, is a set of paintings and sketches based on dreamlike recreations of distant Ostend, thanks to the collaboration of the Cartagena-based architect Martín Lejarraga, who was responsible for the spatial design.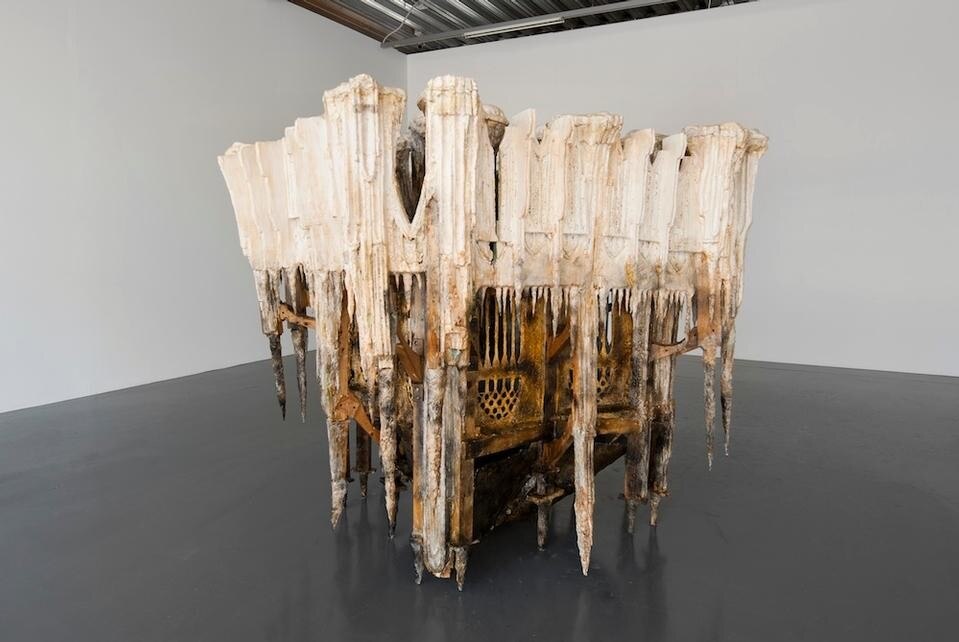 The third space contains the recent work of artist Jorge Peris with an installation entitled Winged Souls. Jorge Peris has been working full-time with salt for the last two years, to finally resolve the process of working with this material. Working with salt is part of his earliest memory, related to the landscapes and postcards of his childhood. The exhibition, comprising 170 tons of salt, is organised around a large tower built entirely out of this material, with special emphasis on the construction process, which involves a mixture, in differing proportions, of organic architecture—self-creating and self-organising—and sculpture of the most classical kind. The exhibition reproduces a saline ecosystem, though it has speeded up the process, which takes a year to develop, reducing it to the 45 days it has taken to produce the show.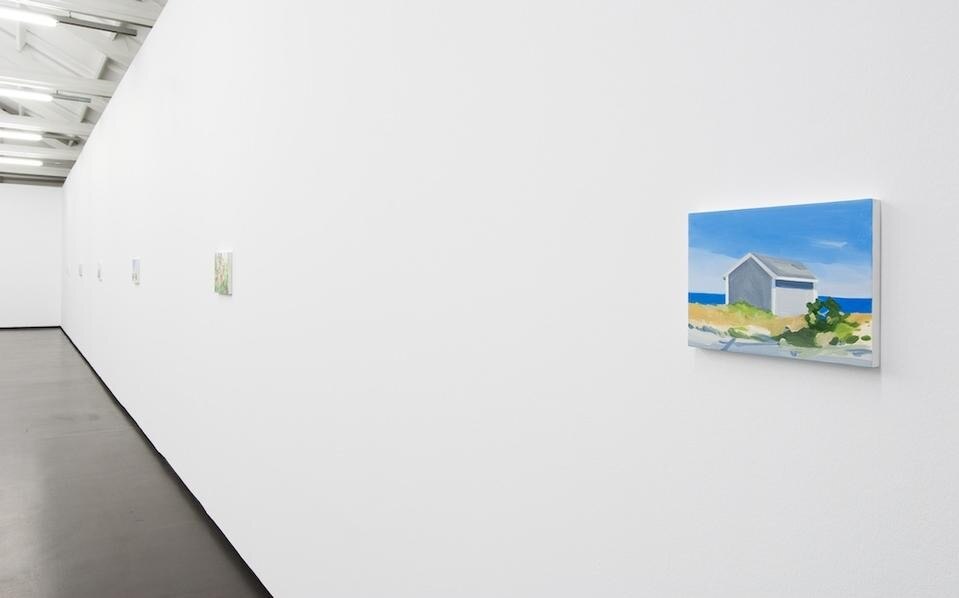 The last one of the artists taking part in this seventh series of exhibitions of La Conservera is the Syrian-American artist Diana Al-Hadid with the exhibition Play the Wolf Fifth. Al-Hadid's sculptures are constructed in Baroque architectural forms, such as towers, mazes and church organs, which appear to be in ruins. Using materials like cardboard, plywood, plaster and resin, her works are replete with influences from and references to ancient Biblical and mythological narratives, both Eastern and Western, Arabic oral traditions, Gothic architecture, Western icon painting, Islamic decoration and scientific advances in physics and astronomy.
The seventh series of exhibitions of La Conservera is a collective document of the inner journeys of five artists, in order to manifest imagination and memory. This edition is on view until 8 January 2012. La Conservera Contemporary Art Centre
Avenida de Lorquí, s/n. 34562
Ceutí, Murcia