How can a small building of 40 square metres be called a 'palace'? If one does not give in to size prejudice, in fact this tiny but elegant piece of architecture has all the features of a precious jewel set in a lush garden that seems to have come straight out of Henri Rousseau's painting "The Dream", from which the designers of Fala Atelier drew their inspiration (minus the lions, elephants and exotic birds).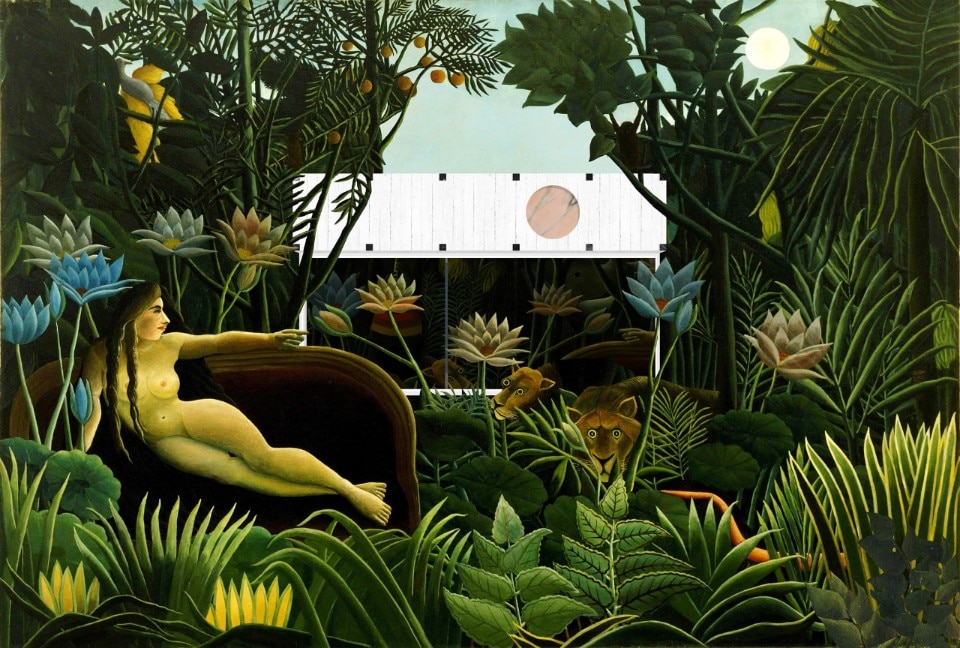 The building is an extension of an existing construction located on a narrow plot in Porto and has a very simple layout: a single room at two different heights marked by a step that separates the functional areas – the living room and the service area – without impeding the visual continuity of the environment.
The single-storey envelope seems to subvert the gravitational order of the masses: the lower part on the short sides is characterised by diaphanous fronts, entirely glazed and light, which visually interconnect the space with the garden and dematerialise the boundary between inside and outside; the upper part is characterised by a massive crowning that seems to float on the void, in which precious stone elements are set.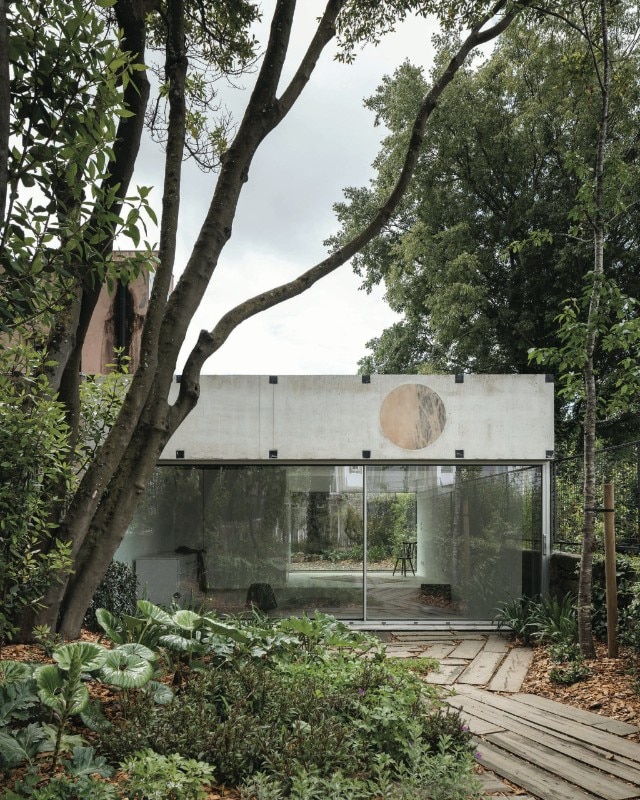 The interiors are essential but refined, with a light-coloured palette that expands the space and creates a diffuse light effect. A single full-height cupboard, which surrounds the services, houses small closets (perhaps secret hiding places, as befits a true 'mansion').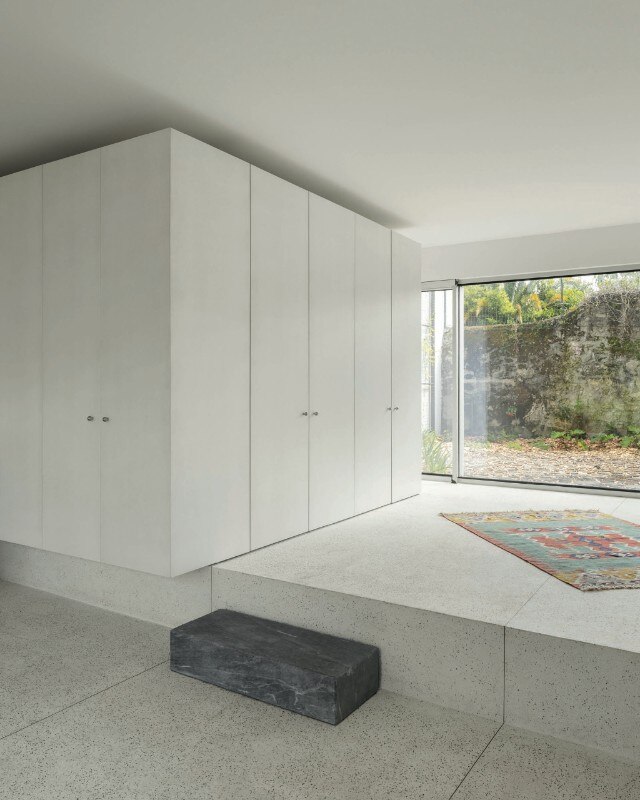 Project:

"Very Tiny Palazzo"

Architectural project:

Fala Atelier

Project team:

Filipe Magalhães, Ana Luisa Soares, Ahmed Belkhodja, Lera Samovich, Ana Lima, Rute Peixoto, Paulo Sousa

Landscape architecture:

Oh Land

Construction:

Jst Lda

Location:

Porto, Portugal