Using local materials, maximizing natural ventilation, focusing on the program's social sustainability. The Startup Lions Campus, recently completed by Kéré Architecture not far from Lake Turkana, Kenya, shows many of the strategies and features that other projects from the office, established in 2005 by Burkinabé architect Diébédo Francis Kéré, have already been praised for.
The campus' volumes are made of locally sourced quarried stone, with an all-encompassing plaster finish, also extending to non-accessible roofs, of a warm and earthy nuance. The complex unfolds, not completely mimetic but at least ton-sur-ton, on a site sloping down towards the stretch of water, and it benefits from the site's morphology to define a sequence of variously shaped open air spaces on different levels.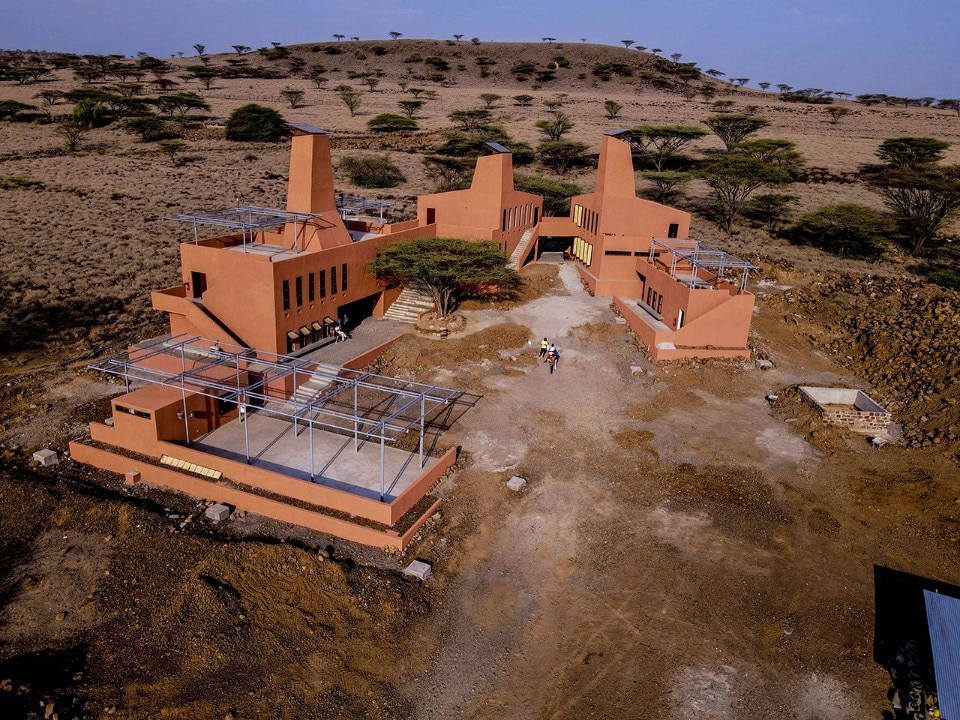 The ventilation towers rise from the main blocks. Their architects emphasize how these draw inspiration from termite colonies, common in the region, but their importance is due in the first place to the stack effect that they activate in the interiors. Air filters in the rooms through specially designed low-level openings, laid out at the base of the perimeter walls, and while moving upwards it cools down the working spaces. These include approximately 100 stations dedicated to the training of local workers to ICT – Information Communication Technologies, a valuable opportunity in a really remote area.
Masterfully blending within its contexts – meant as its landscape, but also local production processes, the present of communities inhabiting it, and the challenges of an entire continent – the Startup Lions Campus also stands out as it seems based on a sort of  "universal sensibility". It prefers the precision of a low-tech cleverness to an overloading of technical equipment; it distances itself from picturesque and extravagance, favoring distinguishing but simplified and rigorous solutions, in terms of volumes and language. It would be reassuring to find the same qualities in each and every new architecture, all over the world.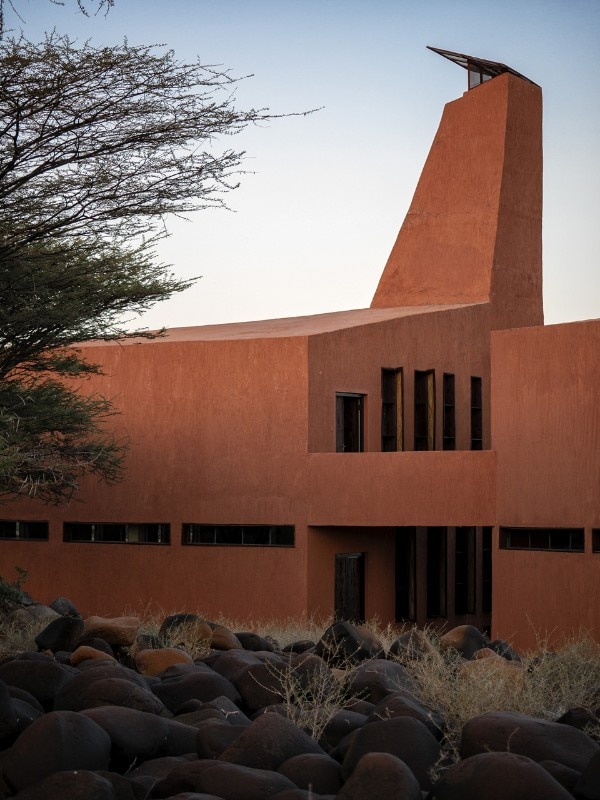 Project:

Startup Lions Campus

Program:

ITC campus

Location:

Turkana, Kenya

Architects:

Kéré Architecture, Diébédo Francis Kéré

Design team:

Kinan Deeb, Andrea Maretto. Kéré Architecture, Berlin, Germany

Contributors:

Juan Carlos Zapata, Leonne Vögelin, Charles André, Malak Nasreldin. Kéré Architecture, Berlin, Germany

Project management:

Kinan Deeb. Kéré Architecture, Berlin, Germany

Engineering:

BuildX Studio, Kyuna Rd, Nairobi, Kenya

Construction:

BuildX Studio, Kyuna Rd, Nairobi, Kenya

Client:

Learning Lions gUG (haftungsbeschränkt), Geltendorf, Germany

Area:

1,416 sqm

Completion:

2020