The Milanese architecture festival announces its fourth edition with a formula where the digital dimension returns to dialogue with the physical one. After the success of the Milan Arch Week Marathon - a live streaming marathon dedicated to the challenges that the city has to face and will have to face due to the pandemic - the event proposes itself with a calendar of online and offline events.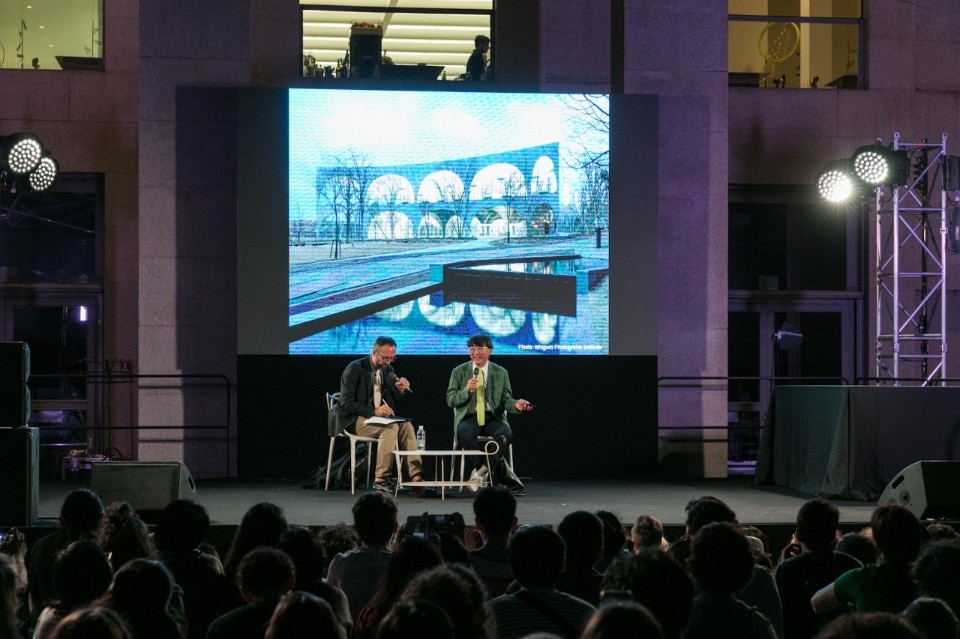 Among the confirmed guests at the moment we will find Izaskun Chinchilla (Spain), Odile Decq (France), Elizabeth Diller (Diller Scofidio + Renfro, USA), Anupama Kundoo (India), Momoyo Kaijima (Atelier Bow-Wow, Japan), Arjun Appadurai (New York University, USA), to which must be added the lectio magistralis, organized in collaboration with Fondazione Bresca Musei, by Juan Navarro Baldeweg, protagonist of the architectural school of Madrid. In addition to international guests, Italian architects, urban planners, researchers and designers will be involved in the formats already experimented in past editions: workshops, lectures, dialogues and itineraries, which will take place "live" at the Triennale Milano, Politecnico di Milano and Fondazione Giacomo Feltrinelli.
The event will also be enriched by a series of meetings on the Milan 2020 Adaptation Strategy - a scenario on the restart of the city of Milan, with proposals for actions in the post Covid-19 - led by Lorenza Botticelli, artistic director of Triennale Milano, and curated by the winner groups of the call Urban Factor of Milan Urban Center: 100 Public Space for Milan, Sex & the City, Mobility As Urban Factor, Mega-events and the City, Pops Up, Nudge In, I Ching di CheFare, Scuola Patrimonio Urbano, Osservatorio Natura Italia, Città Ex Post, Milano Versus, Nel Perimetro, Hacking Monuments. A Human Place, instead, will be the new edition of About a City, an event organized by the Giangiacomo Feltrinelli Foundation, an invitation to rethink the places where we will live in the aftermath of the crisis.

The complete program with all the guests and appointments will then be announced in September.
Event:

Milano Arch Week

Dates:

from 18 to 20 September 2020

Venues:

online, Triennale Milano, Politecnico Milano, Fondazione Giangiacomo Feltrinelli