Located in the very heart of London, Riding House Street houses a wide variety of different architectural typologies and styles, from modern post-war residential buildings to the All Soul Church designed in 1824 by John Nash, master of the picturesque, neoclassical style who also designed Buckingham Palace.
The unifying element of the road is brick, which is used as a cladding material by all buildings and can also be found in certain tracts of the road surface.
It is from this particular and stratified context that Bureau de Change Architects developed The Interlock, a residential building with large commercial spaces on the ground floor. The office abandoned the use of traditional London bricks and used 44 different but stackable types of clay blocks to 3D model the main facade.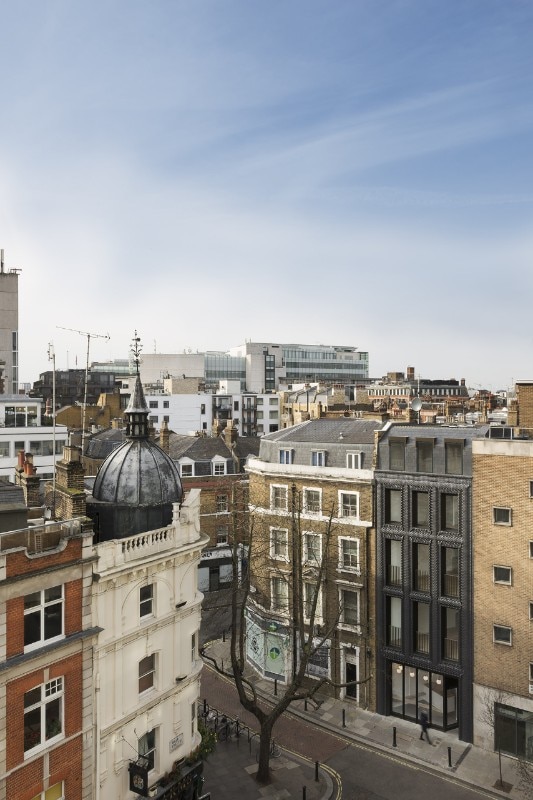 "We were interested in taking these very traditional proportions and in some way subverting it – like a puzzle box that seems familiar and reveals a hidden complexity that increases the more you interact with it," said Katerina Dionysopoulou, co-founder and director of Bureau de Change.
The regular elevation hides the complexity of the development of the building in section: the floors have decreasing depths, so as to bring light to the lower levels through a series of skylights and light wells.