A blackened wood house nestled in a green landscape can react to "nature" surrounding it through various strategies. For instance, Buero Wagner's Black House, on the shore of the Ammersee lake, in the Munich metropolitan area, avoids any artificial chemical treatments of all its surfaces.
The facade's wooden boards are carbonised in order to become water-repellent and resistant to fungus. Fair-faced concrete internal walls, integrating all heating panels, present no further elaborate finishing, but are instead sanded-down, to highlight the aggregates pattern. The stair, as well as the in-built furniture, are made of oak wood, simply oiled so as to enhance its performances and its durability in sight of a daily use.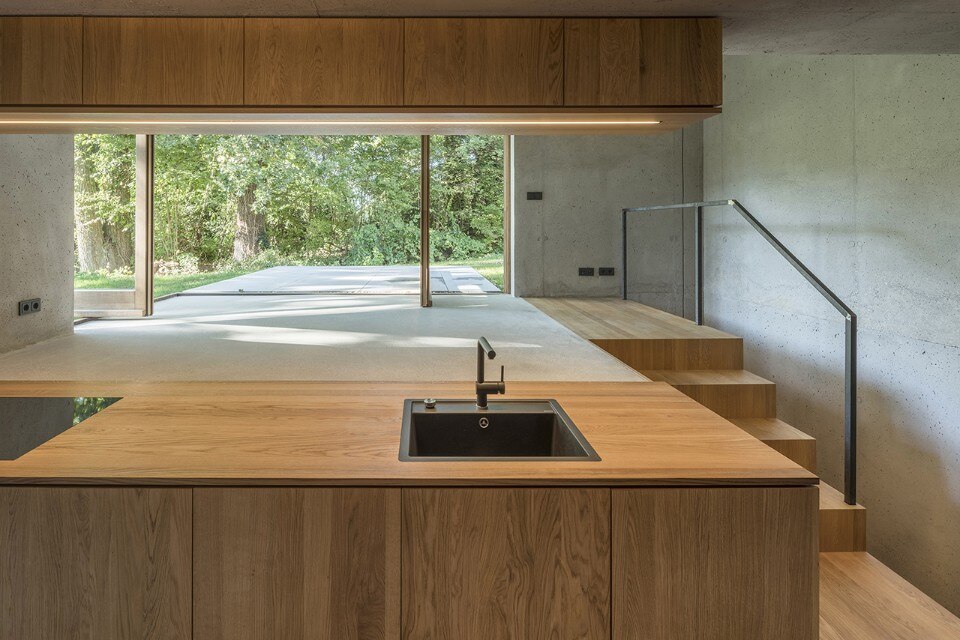 A little cabanon incorporated to a large multi-family home, the Black House extends on two levels, both designed as unobstructed, seamless spaces: the bedroom with its open bathroom occupies the basement; few steps separate the kitchen for the slightly raised living room, observing the garden through an imposing corner window.
Its frames revolve around off-centre pivots. Once they are fully open, not only they define a seamless continuity with the outside, where a concrete platform continues the domestic flooring, but they also entail a brand new layout for this hybrid space. These oversized glazed walls, the bravest of them even projecting out over the house's underground patio, are the transparent, movable partitions that allow to re-organise this elegant, simplified veranda at will.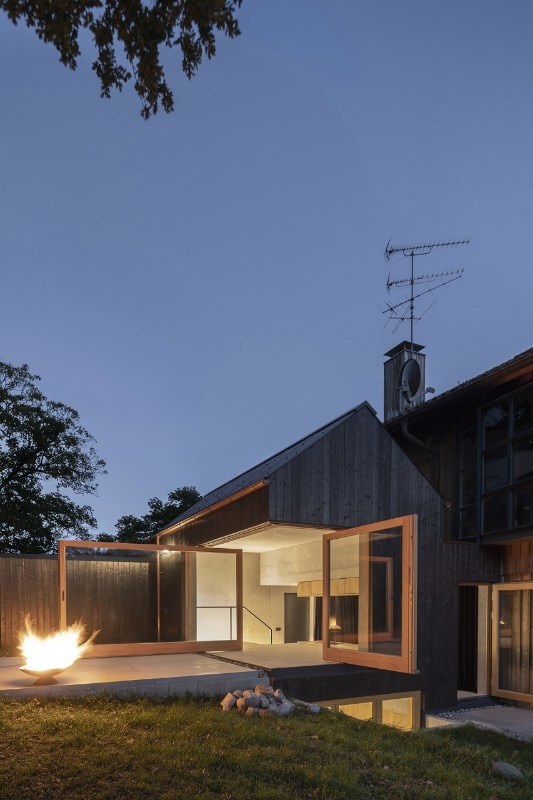 Project:

Black House

Program:

private house

Location:

Breitbrunn am ammersee, Germany

Architects:

Buero Wagner, Fabian A. Wagner

Project team:

Fabian A. Wagner, Sophia Eun Joo Pfeiffer, Maxi Wagner

Area:

80 sqm

Completion:

2018