Electronics, technology, entrepreneurship, environmental sustainability. Shenzhen, in China, with its 12 million inhabitants and over 500.000 high-specialized expats, is the capital of all this and it has been hailed by the greatest urban planners as the city of the future.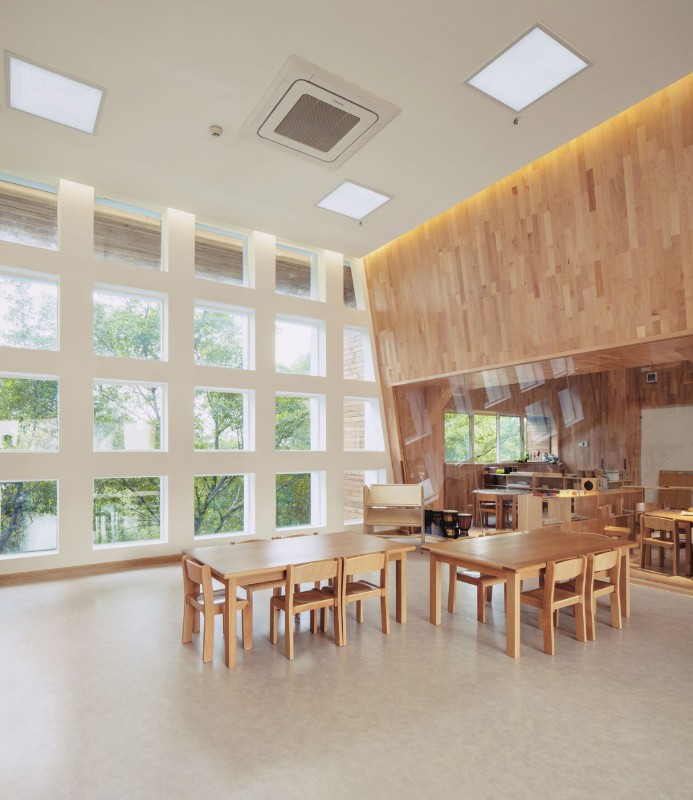 Faced with such an intense expansion especially in terms of foreign immigration, the IBOBI international learning center, founded by American, British and Singapore educators, has entrusted VMDPE Design with a Montessori-inspired international kindergarten for 0-6 years old children.
The spatial design for IBOBI follows the Montessori educational approach: respect for children's nature and exaltation of the environment in spite of man-made infrastructures. Architectural boundaries – which limit activity instead of supporting and promoting it – are replaced by an exchange system made of glass, comer walls and wood elements providing a warm and safe atmosphere.

The entire building has been child-scaled: soft rubber floors and a few small slopes to exercise balance and sensory integration, and an art room, a music theatre room, an interactive projection room and a library in order to accomplish the experiential offer of an architecture based on play and experimentation. Every window, for instance, has been studied to allow sunlight into specific corners of the building, so that children can watch weather changes and the beautiful scenery gifted by the course of the four seasons. 

Project :

IBOBI International Kindergarten

Architect:

VMDPE Design

Address:

Jingshan Villa, Shekou, Nanshan District, Shenzhen, China

Area:

930 sqm

Photographer:

Kevin Ho

Completion:

2016