MAD Architects has unveiled its plans for Courtyard Kindergarden, a colourful school in Beijing that will be completed in 2019. The building conceived by the Chinese studio is an indefinite shaped platform, which incorporates the historical context in a fluid way: a courtyard built in 1724, some ancient trees and a more recent residential building.
Although the building has a strong visual impact, it is a respectful intervention of the historical heritage, as it preserves the historical traces and maintains proportion and size of the surroundings. Ancient and contemporary can coexist harmoniously.
The Courtyard Kindergarden's roof is a colourful playground that stimulates freedom and imagination. On this undulating landscape, which sneaks in between the existing buildings, children can play and do outdoor activities.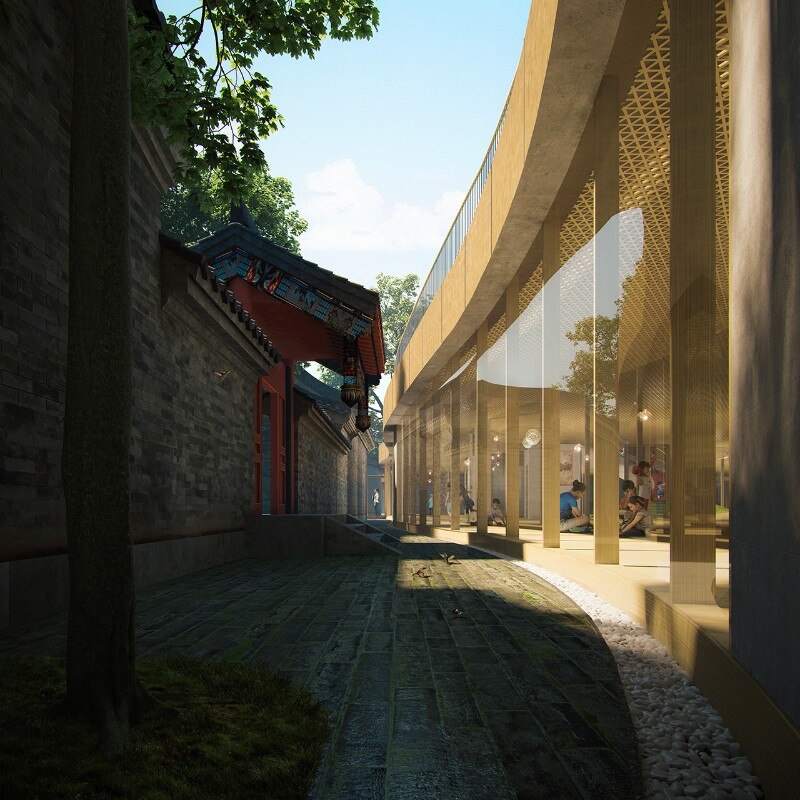 Under the covering there is a kindergarten containing classrooms, a small theatre, a library and a gym. Designed for 400 children from two to five years old, the structure is open, inclusive and bright. MAD Architects designs uninterrupted and flexible interior spaces, defined only by the positioning of a few curved partitions, the coupling of which generates service spaces.
The apparently juxtaposition of old and new allows children to learn from history and its stratification.