In Helsinki, an institution innovates its name as well as its image and spaces. Local firm JKMM is commissioned to design a new venue for the Amos Anderson Art Museum, now shortened as Amos Rex, moving into the premises of an old modernist cinema, overlooking Lasipalatsi square and disused for a long time.
Construction works leave basically untouched the main front on Mannerheimintie street, which is restored into its original features of a modern curtain wall, and the projection room, now reopened to the public. Rather, they focus on the museum's underground extension and the public space standing over it. Following a proven pattern, tested through countless versions in the last decades (starting from Ieoh Ming Pei's Louvre's pyramid), the ground is modelled and made partially transparent – the lower level clearly benefitting from the direct natural lighting.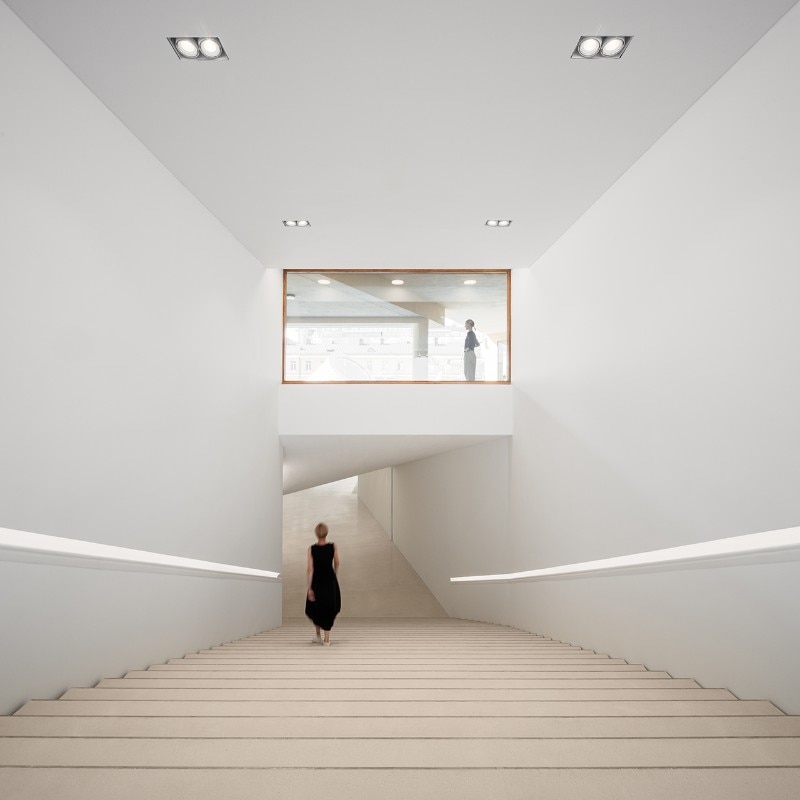 In the case of Amos Rex, this condition is obtained through five circular canons de lumière of different dimensions and orientations. They are structural dome ceilings, which free the exhibition space from the presence of bearing supports and at the same time define a new topography.
These recognizable, certainly eye-catching, man made hills are colonized by passers-by as walkways, seats or climbing walls. While on the one side they preclude the possibility of inhabiting Lasipalatsi square as one single space, on the other they are a smart solution to split it into several areas. Each of them has its own shape and scale, and all are entirely equipped on a technical level, which makes them the most suitable locations to be rented out for all types of events.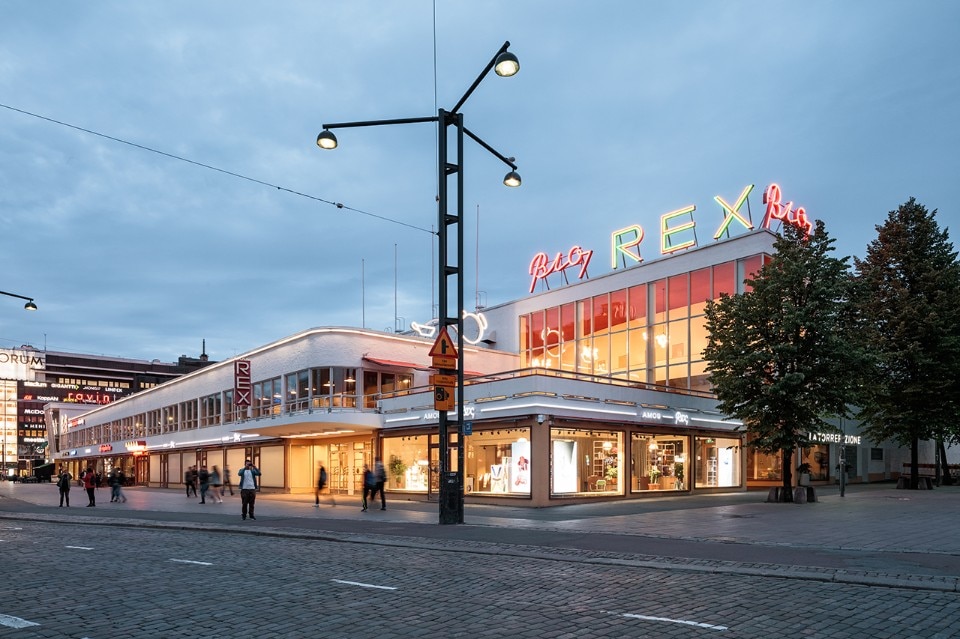 Project:

Amos Rex

Program:

museum

Location:

Helsinki

Architects:

JKMM

Leading architect:

Asmo Jaaksi

Project leaders:

Freja Ståhlberg-Aalto, Katja Savolainen

Project team:

Teemu Kurkela, Samuli Miettinen, Juha Mäki-Jyllilä, Edit Bajsz, Christopher Delany, Markus Manninen, Marko Pulli, Katariina Takala, Jarno Vesa, Jussi Vepsäläinen, Päivi Meuronen, Noora Liesimaa

Client:

Föreningen Konstsamfundet, The Amos Anderson Art Museum, The City of Helsinki

Surface:

13,000 sqm

Completion:

2018