Planned by a king, enlarged by a fascist regime in the 1920s, readjusted by a communist dictatorship in the post-war period, for more than a century Skanderbeg Square has represented the space par excellence for the self-celebration of the Albanian mighty in office. Far too many delusions of grandeur of several political orientations turned it into a huge (40,000 sqm), disproportioned, amorphous, lifeless void.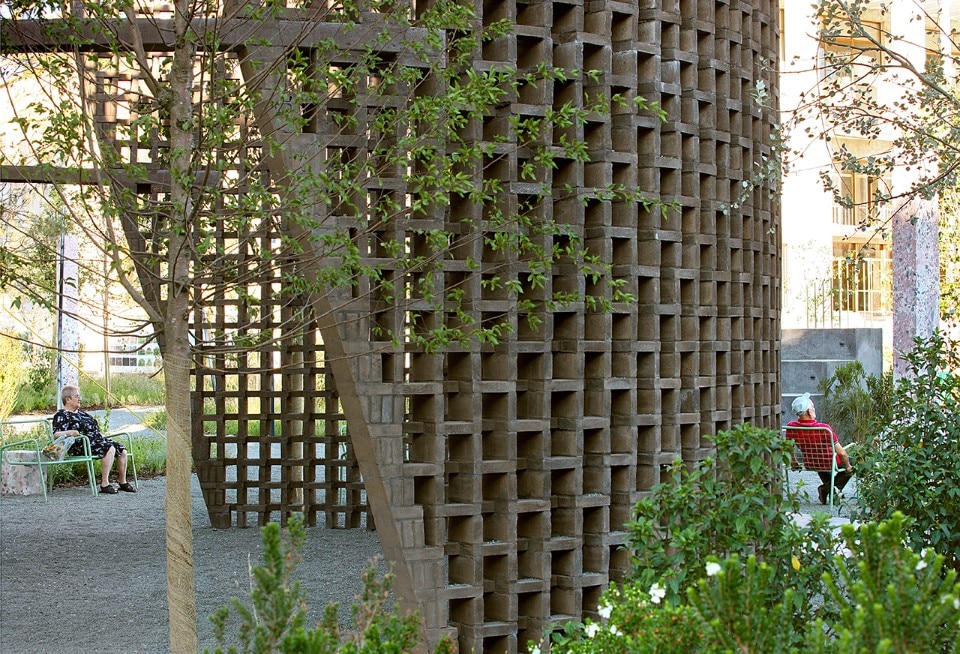 In the frame of the profound urban renewal promoted by mayor Edi Rama in the years 2000, 51N4E – who also designed the nearby TID Tower, completed in 2016 – seeks to transform this accidental leftover of over-planning into the "common ground" for the public life of democratic Albania.
In order to do so, the project defines a large central space, a rectangular void which is made clearly measurable and visible; it designs the shape – a low pyramid rising up towards its center – and the materials – slabs of local stones of different shades – of its ground; it densifies its boundaries, where more than 12 gardens act as spaces of mediation with the private and public buildings lining the square.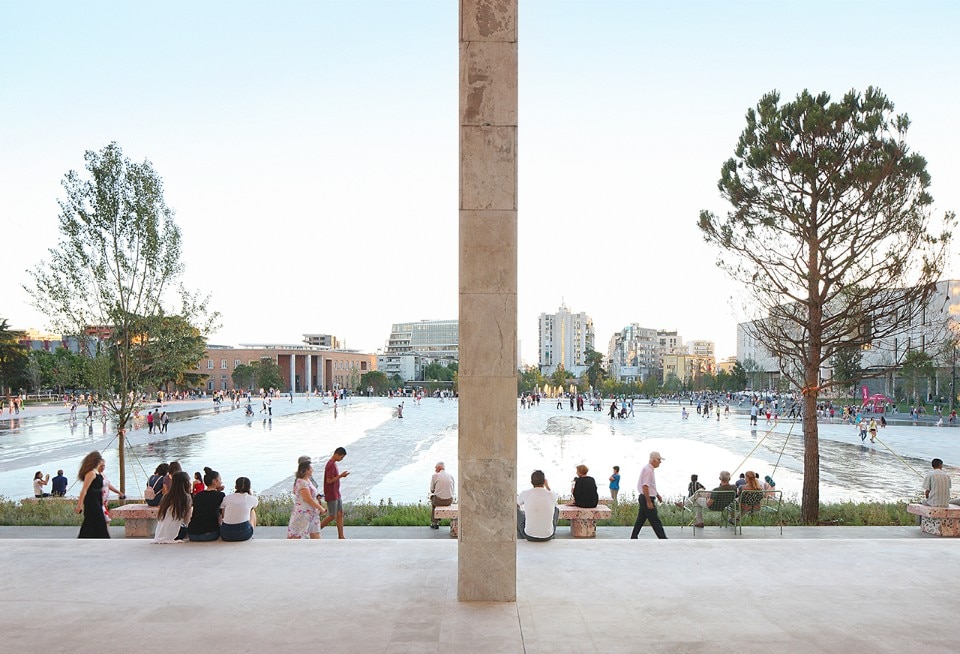 According to a seemingly random layout, water surfaces from the underground in the form of thin veils: the boundaries of the walkable areas are made uncertain, as passers-by invent unexpected detours and stopovers. It is a valuable strategy to create an overtly anti-rhetorical and anti-monumental public space, revealing itself primarily through the choreographies played by its inhabitants.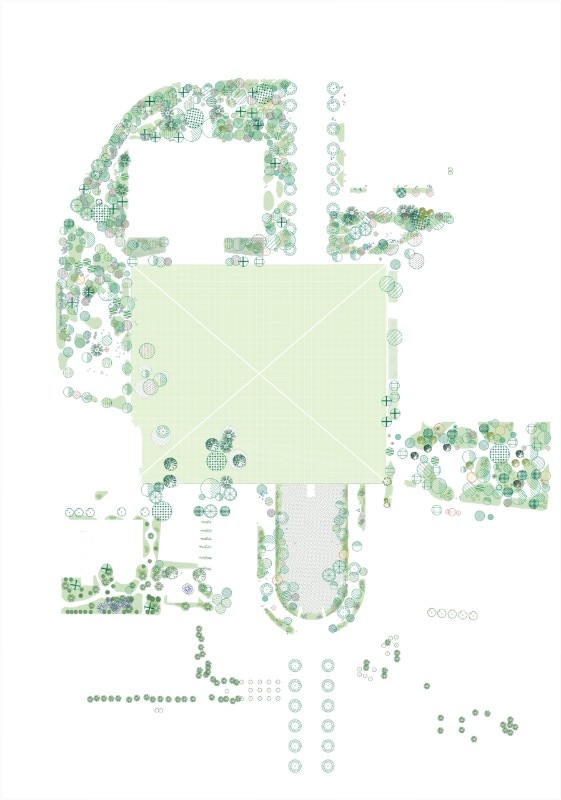 Location:

Tirana, Albania

Architect:

51N4E

Program:

public space

Completion:

2017

Competition:

2008

Team:

Johan Anrys, Freek Persyn, Peter Swinnen, Ulrike Franzel, Valbona Koçi, Griet Kuppens, Tom Baelus, Marc-Achille Filhol, Philippe Nathan, Emmanuel Debroise

In collaboration with:

Anri Sala

Execution design :

2015

Team 51N4E:

Johan Anrys, Freek Persyn, Sotiria Kornaropoulou, Alice Babini, Guillem Pons, Charlotte Schmidt, Martin Pujol, Jolein Bergers, Guillaume Boulanger

Team irI:

Gent Agolli, Guust Selhorst, Ajmona Hoxha, Ardian Rapo, Olsi Pere, Xhorxh Shkurti

Team Plant en Houtgoed:

Nicolas Vandenplas, Pieter Hollants, Jeroen Deseyn, Vincent Luscomb

Building Contractor:

Fusha, AL

Fountains:

Aquafontal, BE; Gatic, BE

Lighting:

Atelier Jeol, FR

Structure:

Gentian Lipe, AL

Built Area:

90.509 sqm

Square:

23.993 sqm

Amount of tiles:

129.600

Construction cost:

13.000.000 euro