The private residence 'no.7' by FLXBL in Ahmedabad, India has been designed for a family of four, despite what its surface – of almost 800 sqm – suggests. The treatment of the concrete facades, as well as the roof, are modelled according to the exposure to the sun.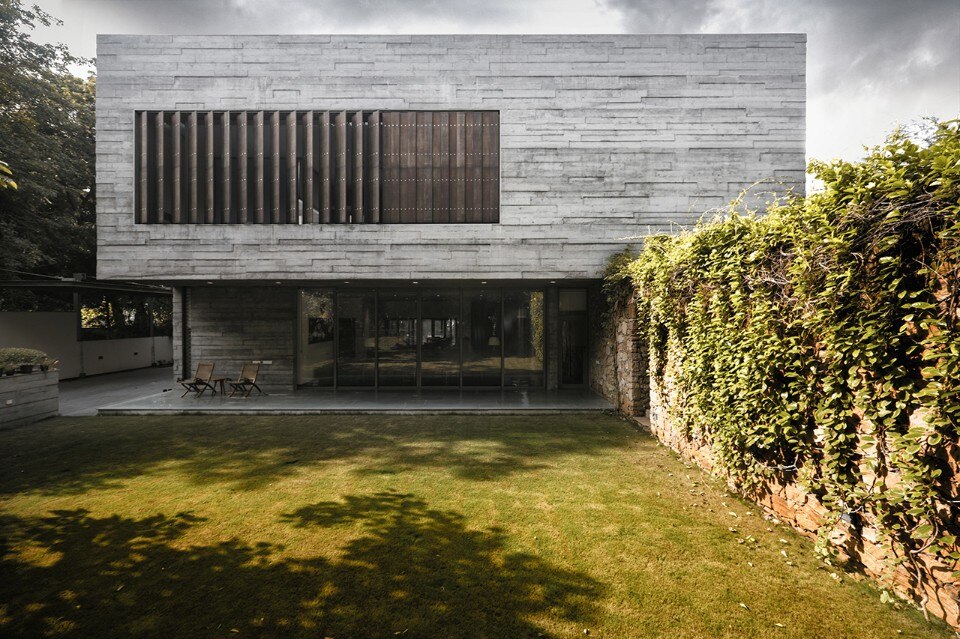 The textured concrete twists and excavates the monolithic volume of the building. The result is an arrangement with various thicknesses: while the south and west elevations are solid surfaces preventing heat to enter the building, the thickness of the facades overlooking north and west, optimising light and ventilation.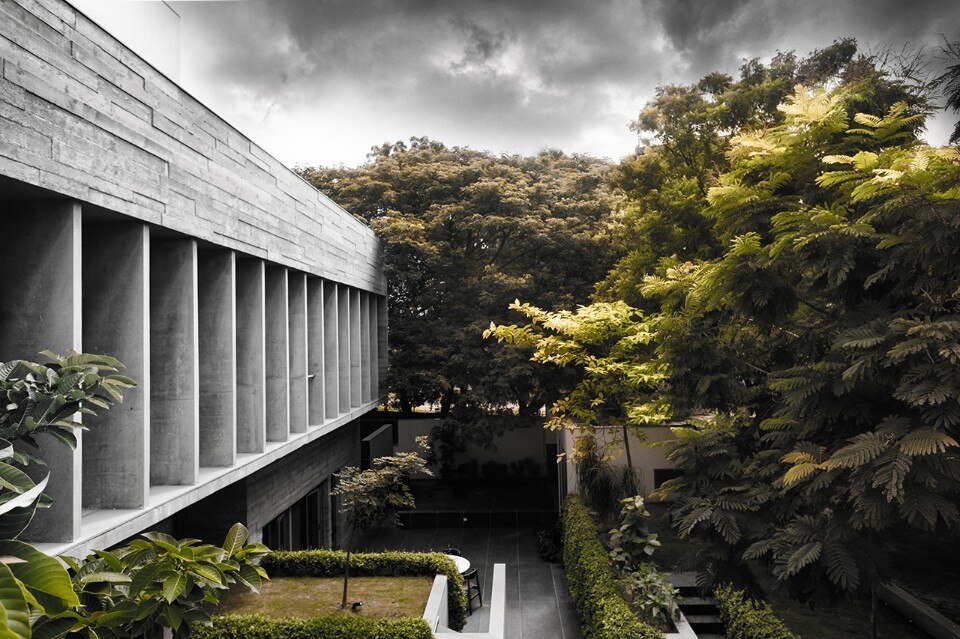 The house develops on two floors where the interiors are characterised by a rich mix of woods and a lustrous dark marble paving. The ground floor is mainly dedicated to the daily life and is accessed from the east side. This floor contains a large living room, the dining area facing south, a living room facing west. The upper floor hosts the bedrooms, large walk-in closets and a large entertainment room facing north: all these spaces are organised around a central courtyard filled with local greeneries.
Project:

private residence no.7

Program:

residential

Location:

Ahmedabad, India

Architects:

FLXBL Design Consultancy

Project Leader:

Cunal Parmar

Design team:

Lalit Panchal, Shail Patel

Area :

800 sqm

Completion:

2018