The B23 house typically stands as a tribute to the 70s Indian Modernism. It's an interactive home for a close knit joint family, the one that cooks together and dines together as well. It is a space that embraces their roots and is progressive as well.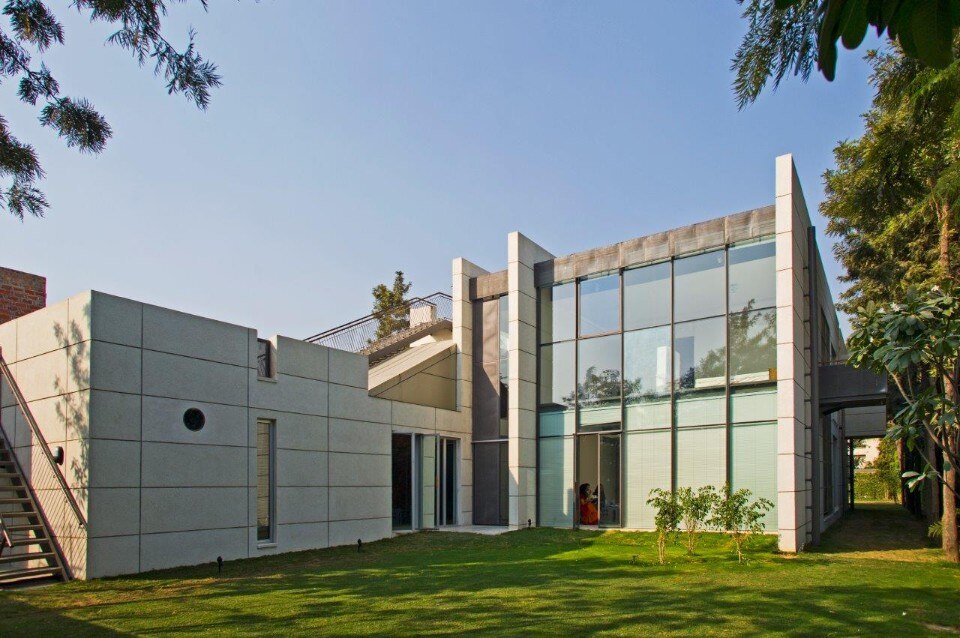 The house appears to be transparent in look but provides volumes of privacy and levels of interactivity for the family. On the other side, at the back of the house, the kitchen opens up to the panorama of lots of skylight punctured into that space beautifully. The light seeps into various places like the washrooms and living spaces too, according to the movement of sun during daytime.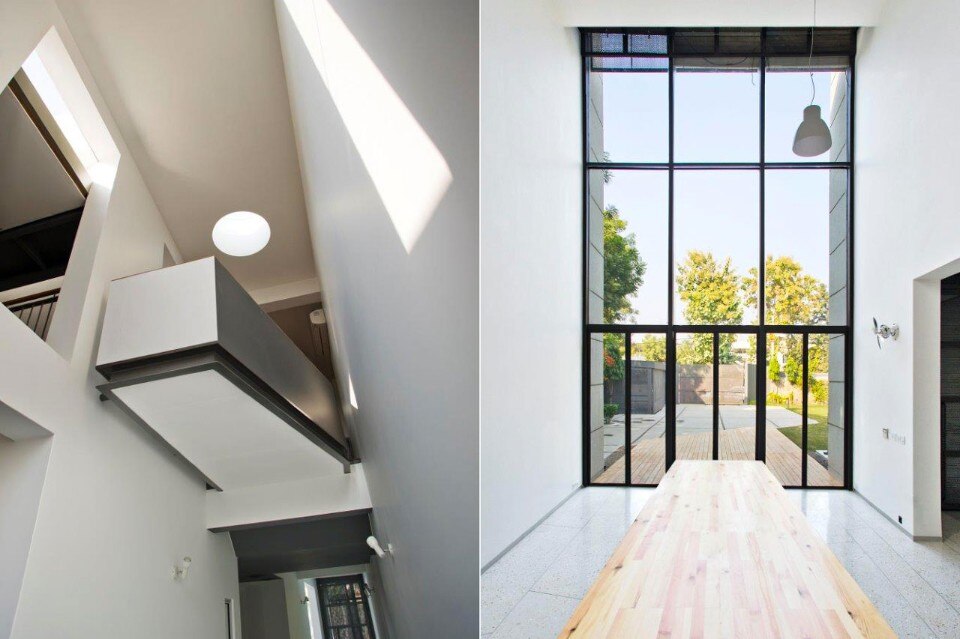 The house caters to a public garden in the front, and one private garden at the back, to which, visual access to the public is restricted. The balcony is just restricted to one over hang that is at the back, just above the garden, to encourage residents to visit more often. In the front, a vestibule has been provided, inspired by the exemplary 'jharokhas of Rajasthan'.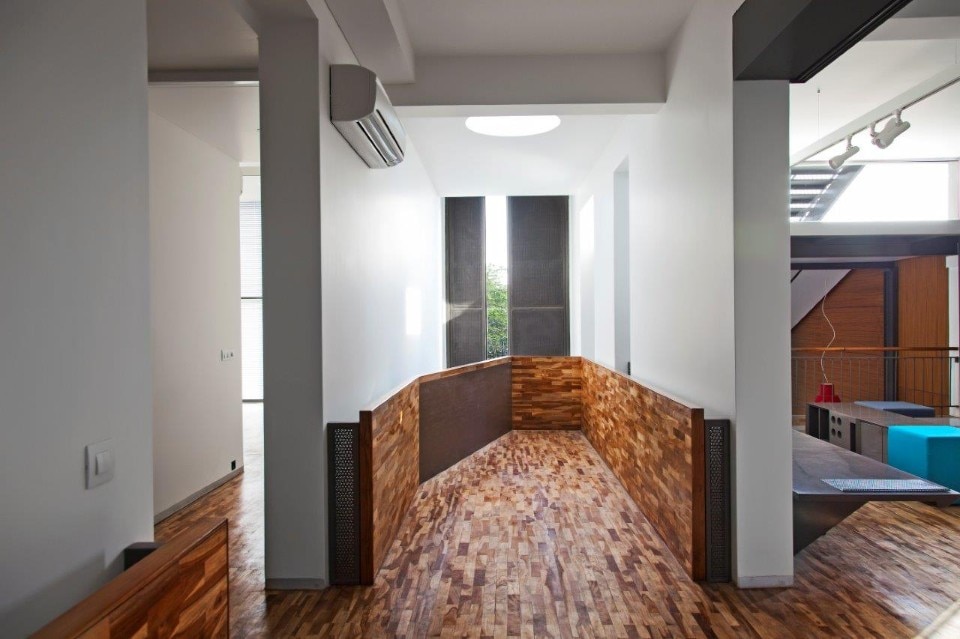 The glass panels are smartly placed facing north, so as to avoid direct heat gain. The house uses a heat reflective glass, and the stone used was primarily developed first hand; then tried in the market and was applied on site. The stone is cast in situ mosaic that has been developed by using crushed Mother Of Pearl extracted from oysters, collected from the local vendors. The house from outside looks modern and contemporary and inside it's comfortable and cosy.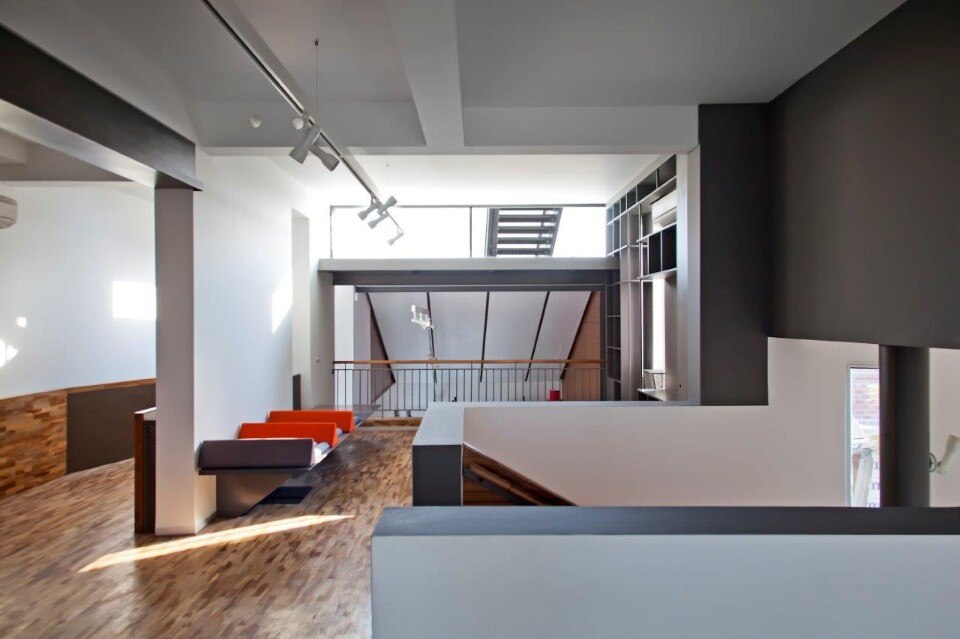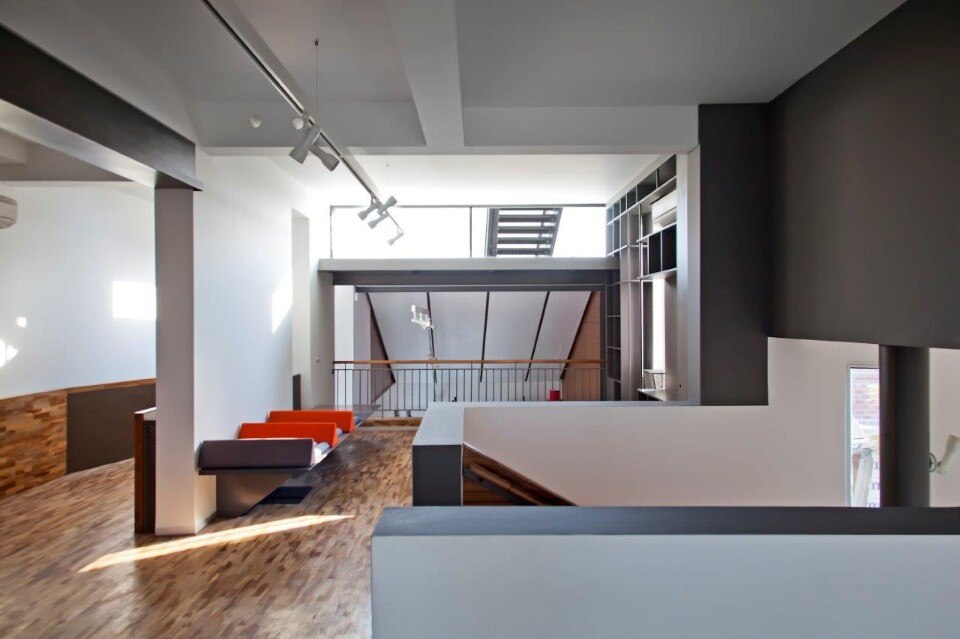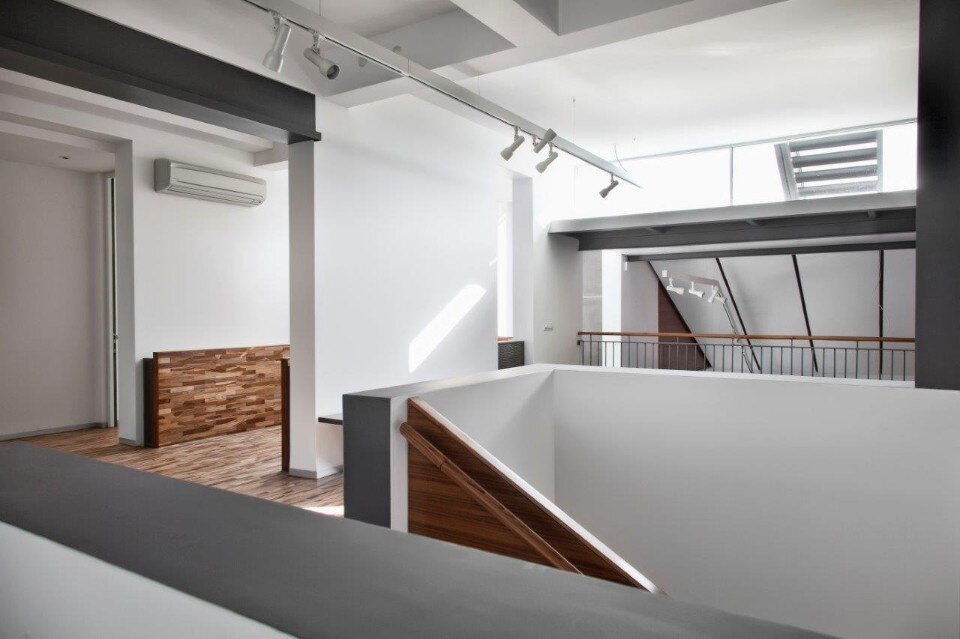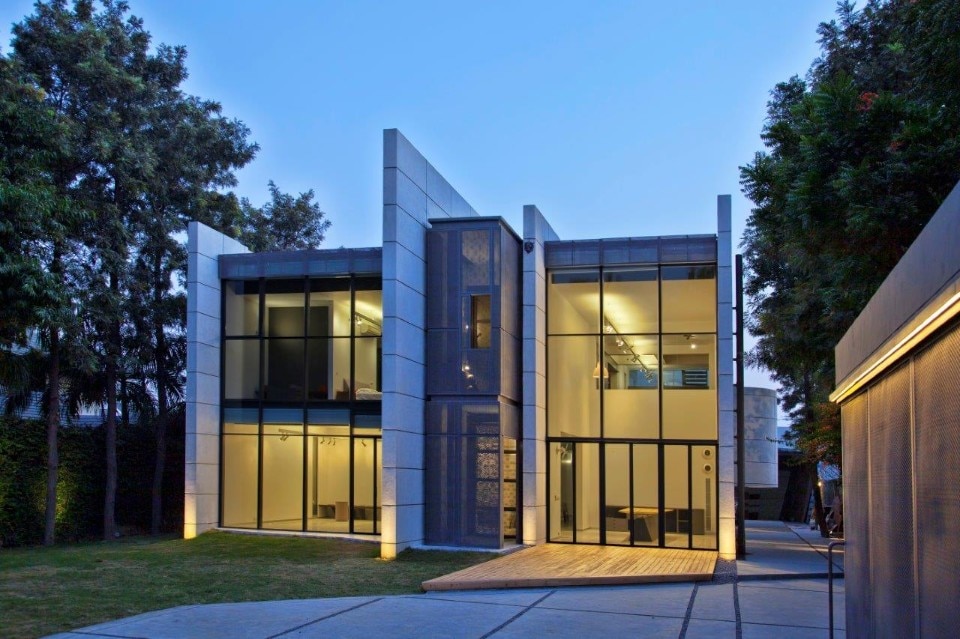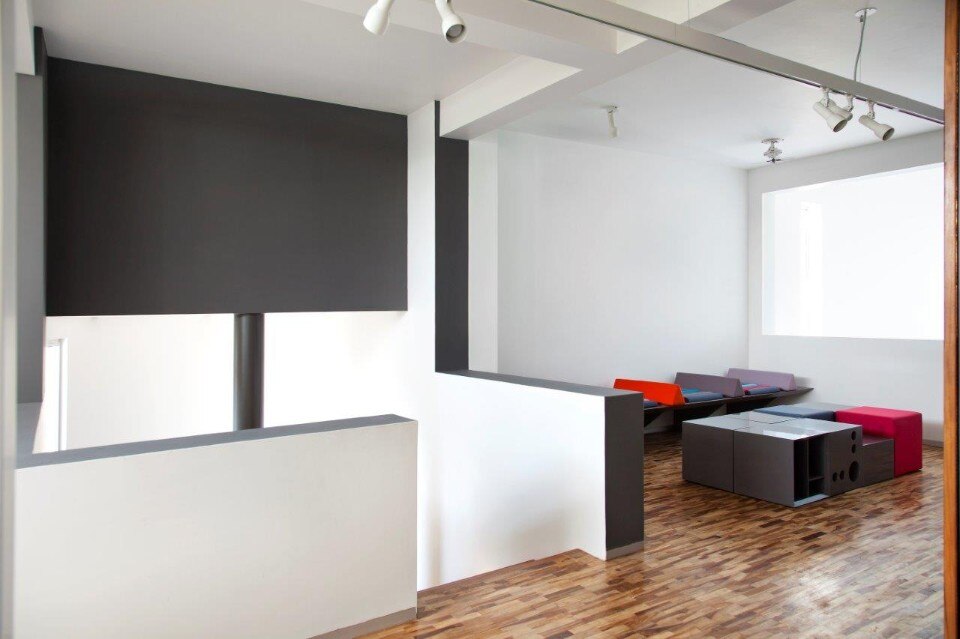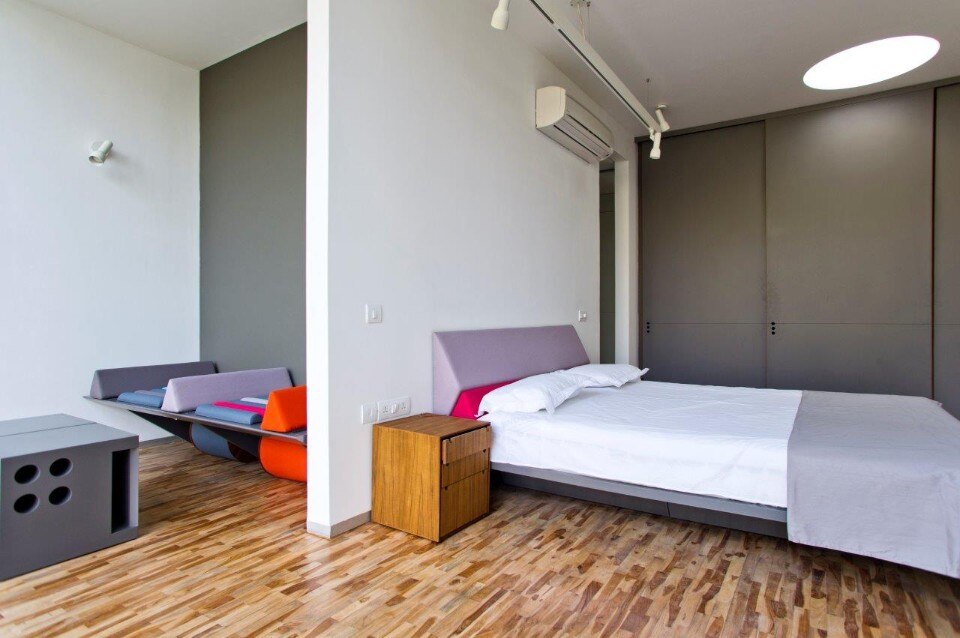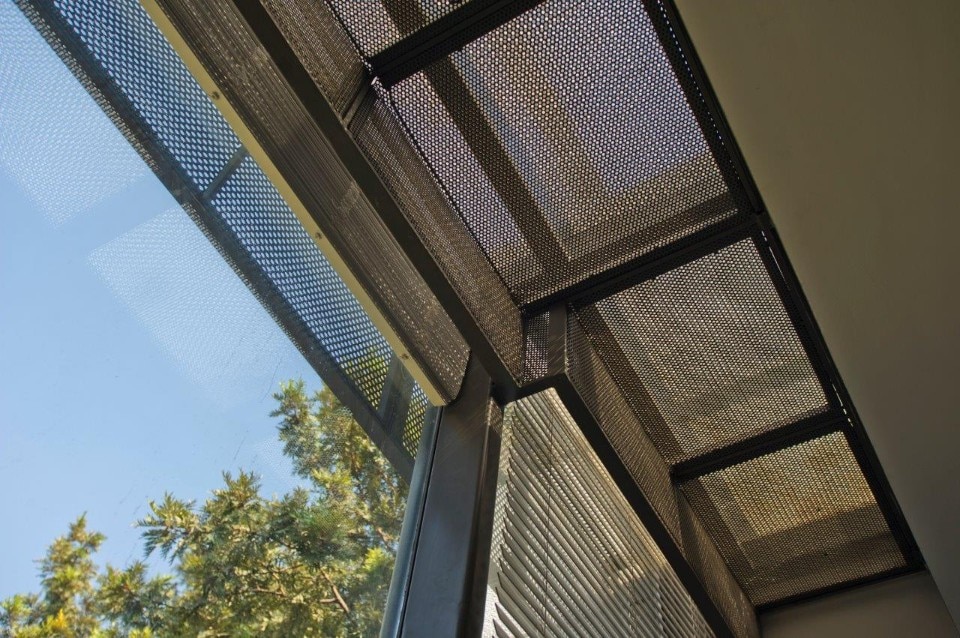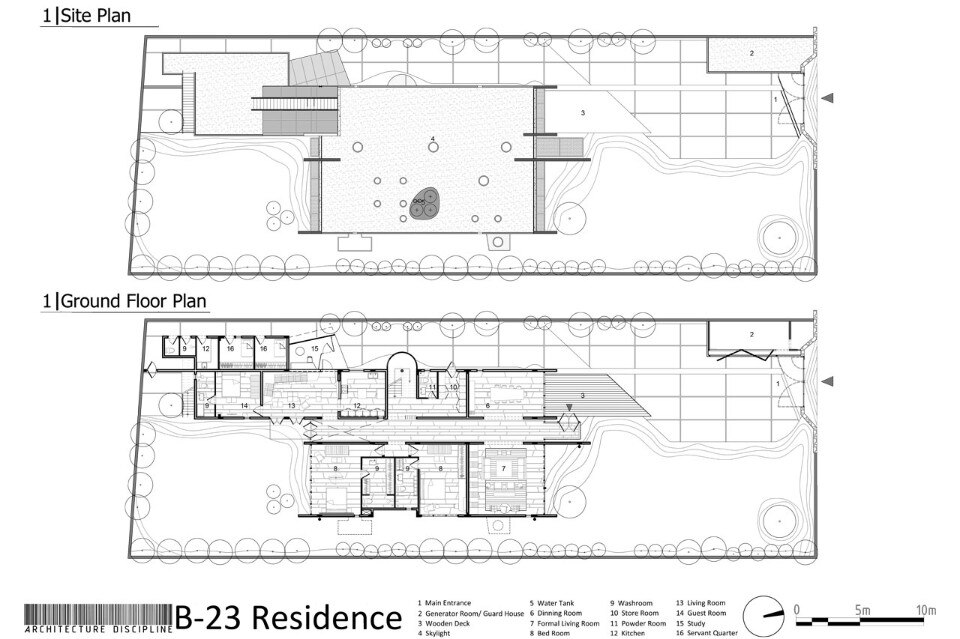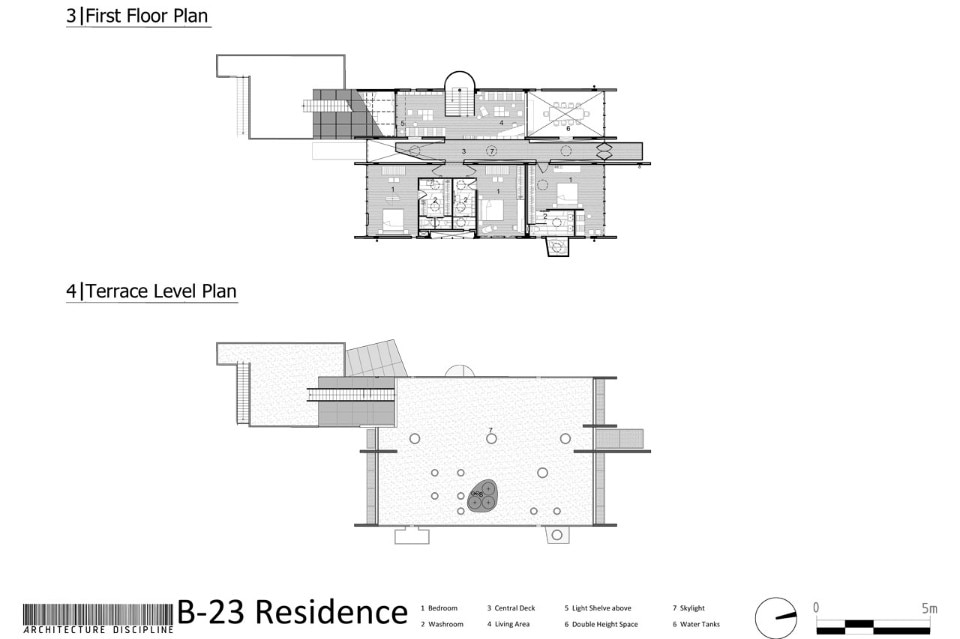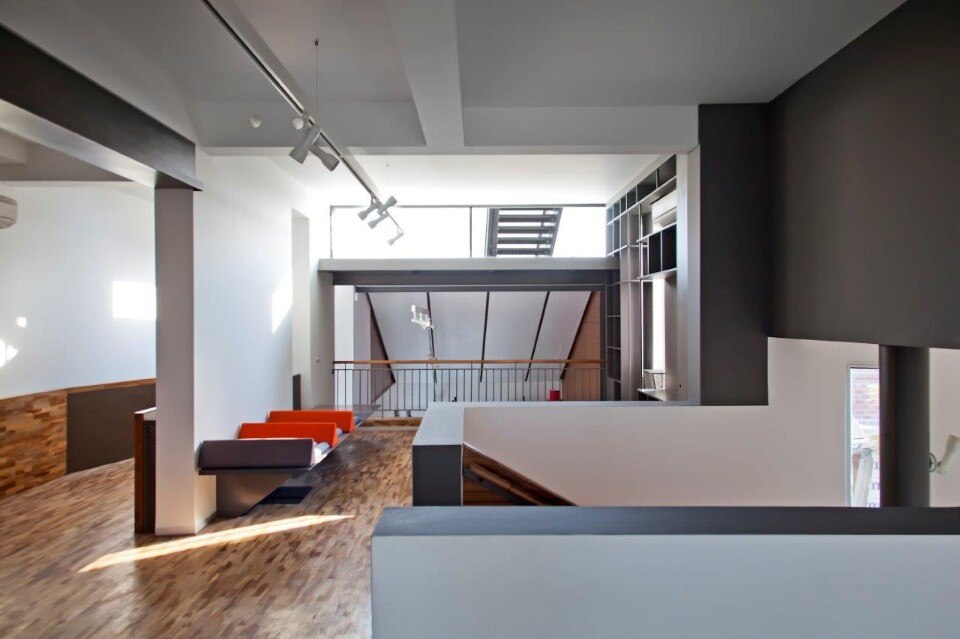 Architecture Discipline, B23 house, New Delhi, 2016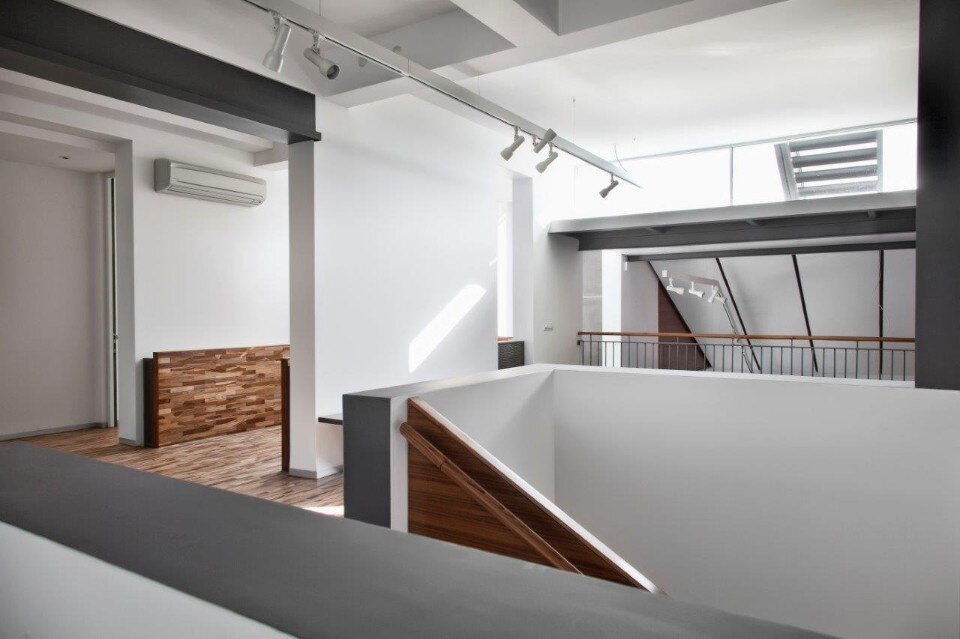 Architecture Discipline, B23 house, New Delhi, 2016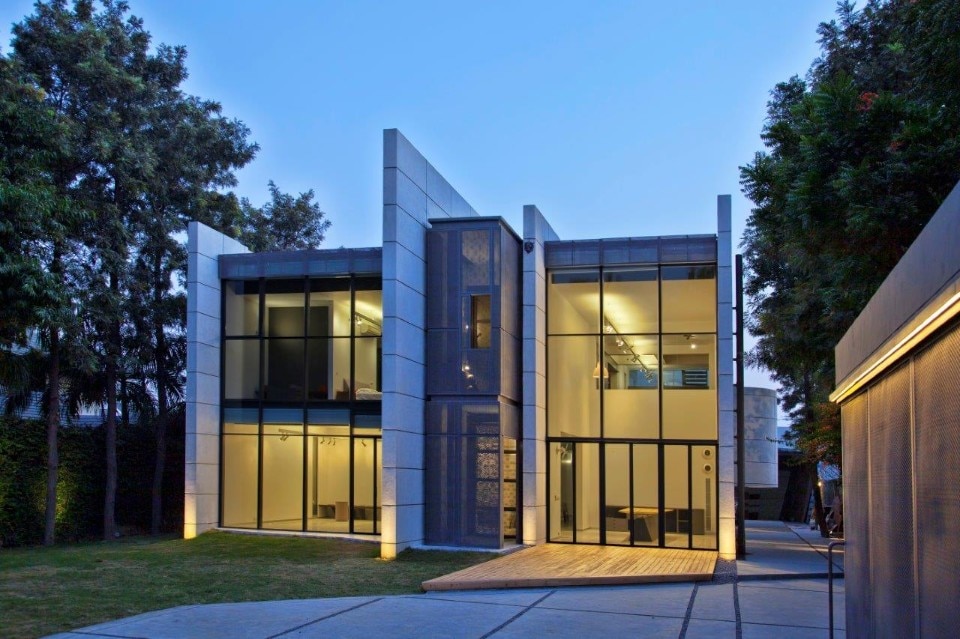 Architecture Discipline, B23 house, New Delhi, 2016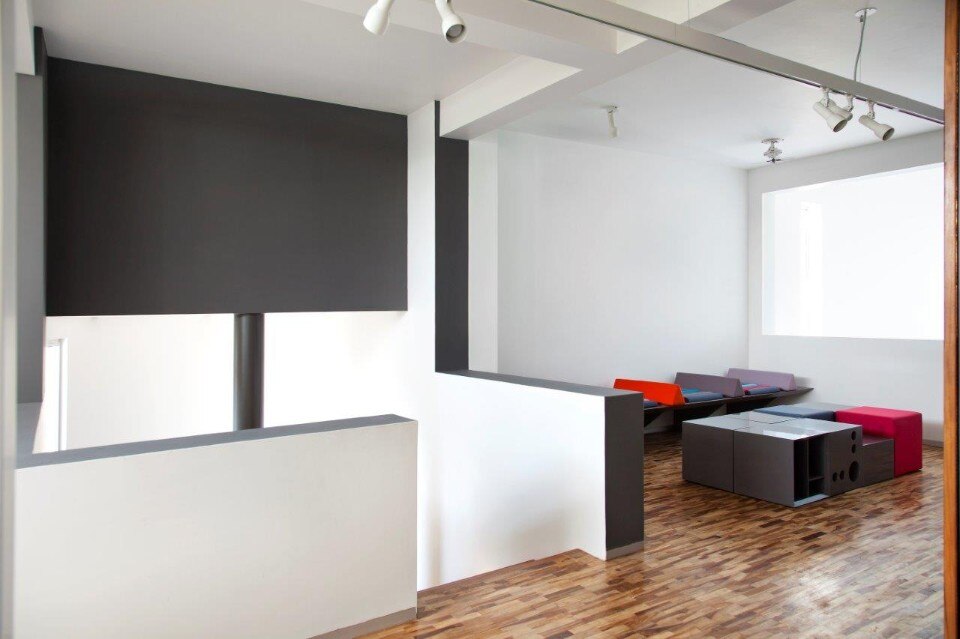 Architecture Discipline, B23 house, New Delhi, 2016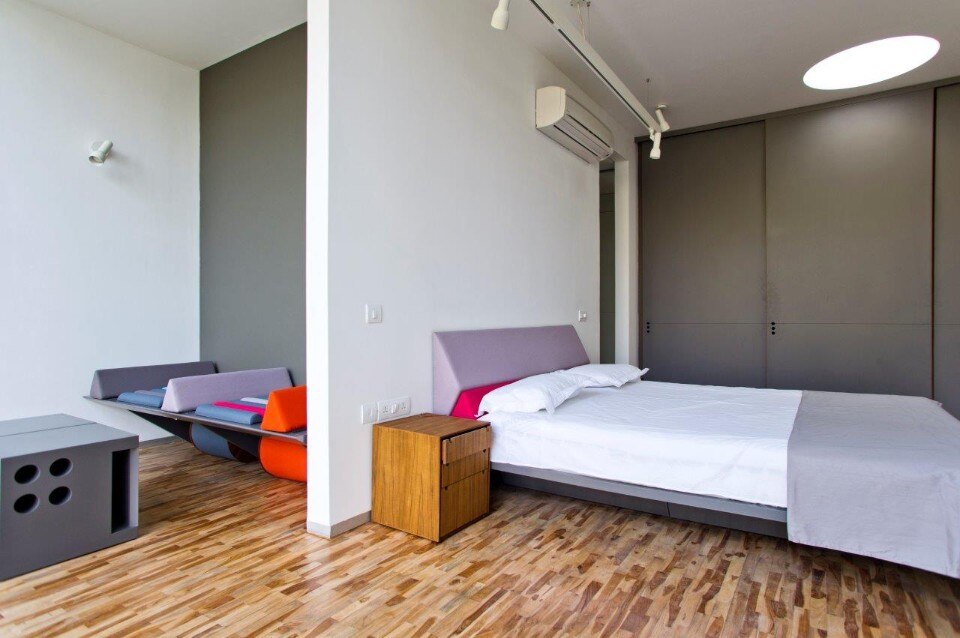 Architecture Discipline, B23 house, New Delhi, 2016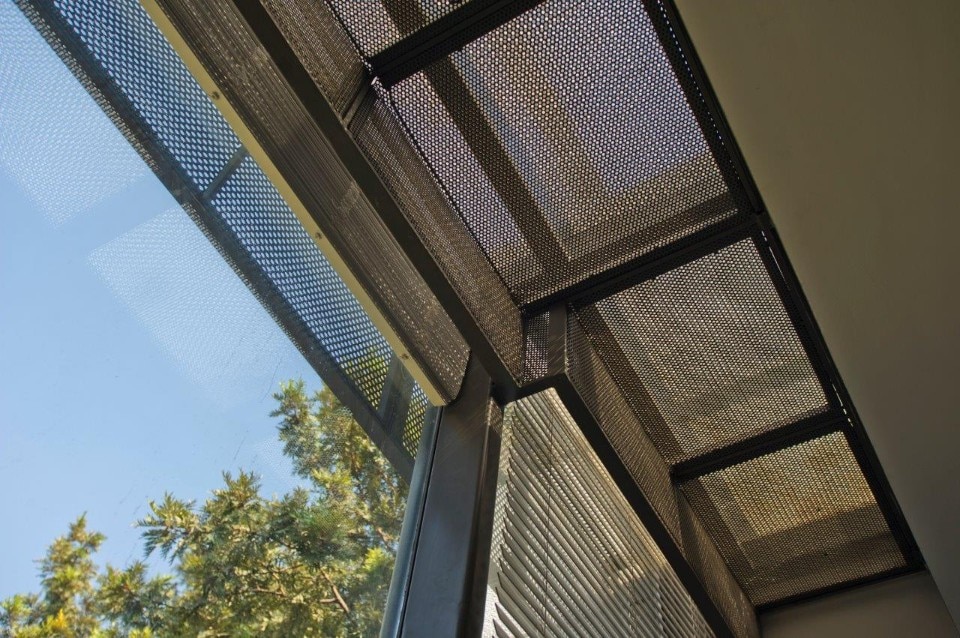 Architecture Discipline, B23 house, New Delhi, 2016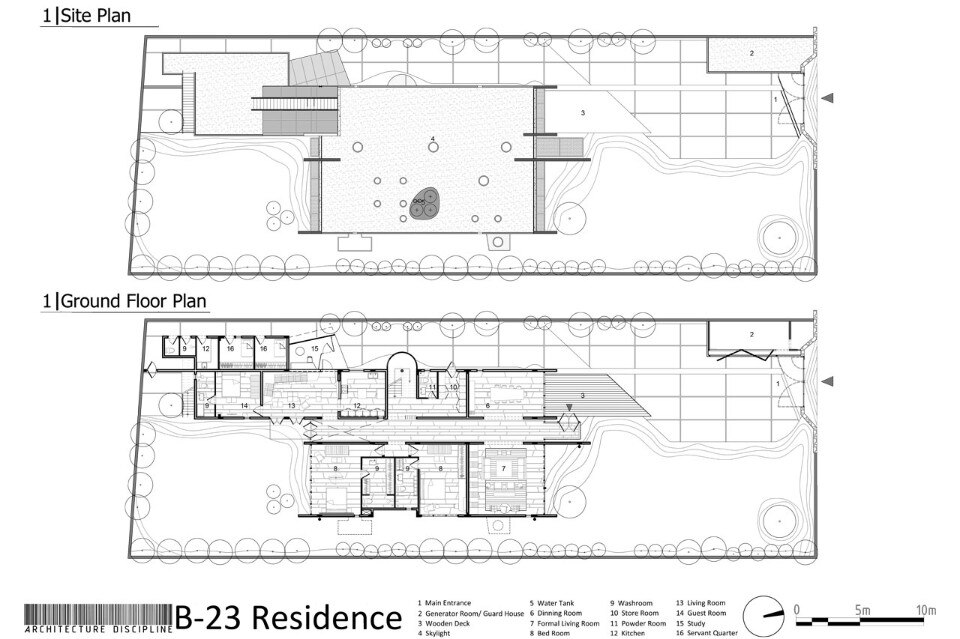 ground floor
Architecture Discipline, B23 house, plans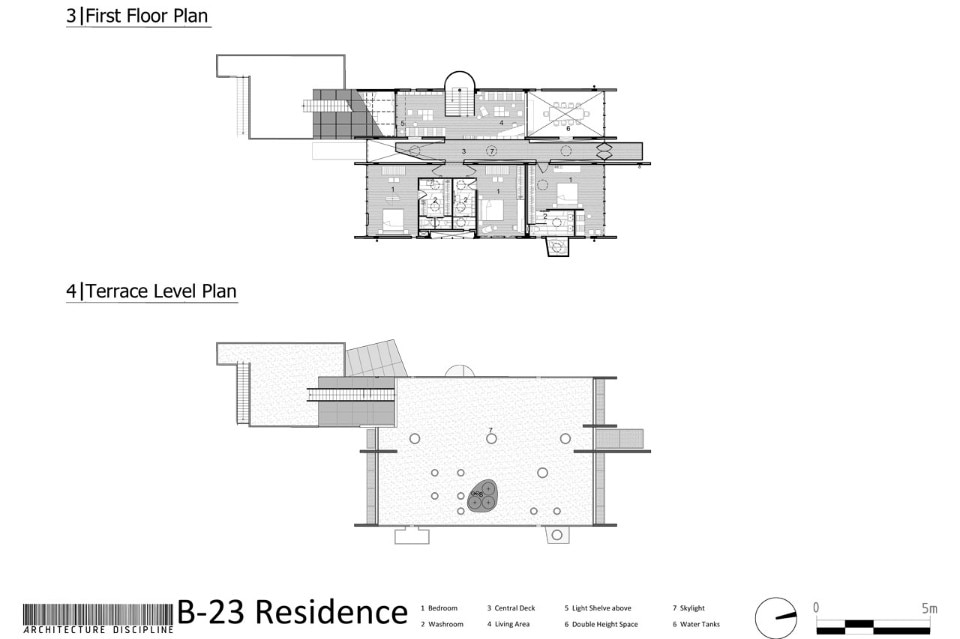 first floor
Architecture Discipline, B23 house, plans
Architecture Discipline, B23 house, wall section