The house is situated in an urban setting in Noida. The immediate surrounding area has been developed mostly as high-rise buildings. In the midst of this dense urban environment, the Minaret house is located adjacent to a large golf course in a plotted development. Being the first residence built in the development, Minaret house also serves as a strong and defining precursor to all new constructions to follow.

Minaret house is designed through a holistic design process. It not only embodies the climatic principles but also the social patterns that the architectural heritage offered. It is perceived as an amalgamative representation of modern technologies and traditional ideologies. With the architectural heritage disappearing rapidly, it has now become crucial to revive it and re-interpret these traditional systems to meet the modern day needs. India with its rich architectural heritage offers deep insight in the formation and evolution of physical spaces; this has served as the fundamental part of design process used for the Minaret House.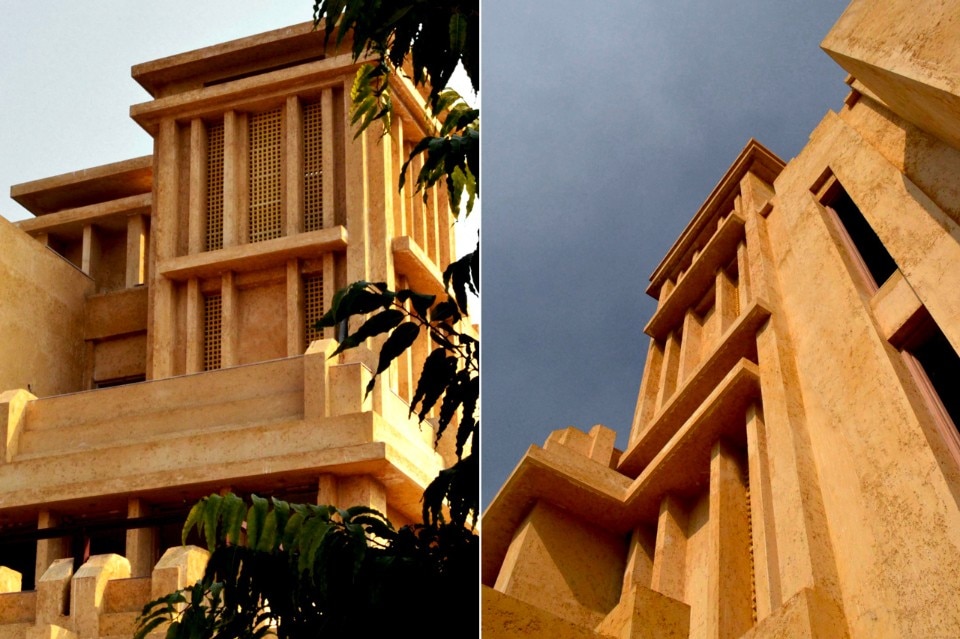 A minaret (wind tower) has been integrated centrally with its exposed facade towards the south-west side. With this exposure the air heats up quickly inside the tower, thus forcing itself out and creating a continuous airflow inside the house. This has been used in combination with openings towards green terraces that surround the house and that towards the golf course. This creates a continuously self-existing cycle of cool and fresh air from the greens to enter in the house and ultimately pushed upwards from the wind tower. This forced air circulation created by the Minaret lowers the indoor temperature and helps in reducing energy loads.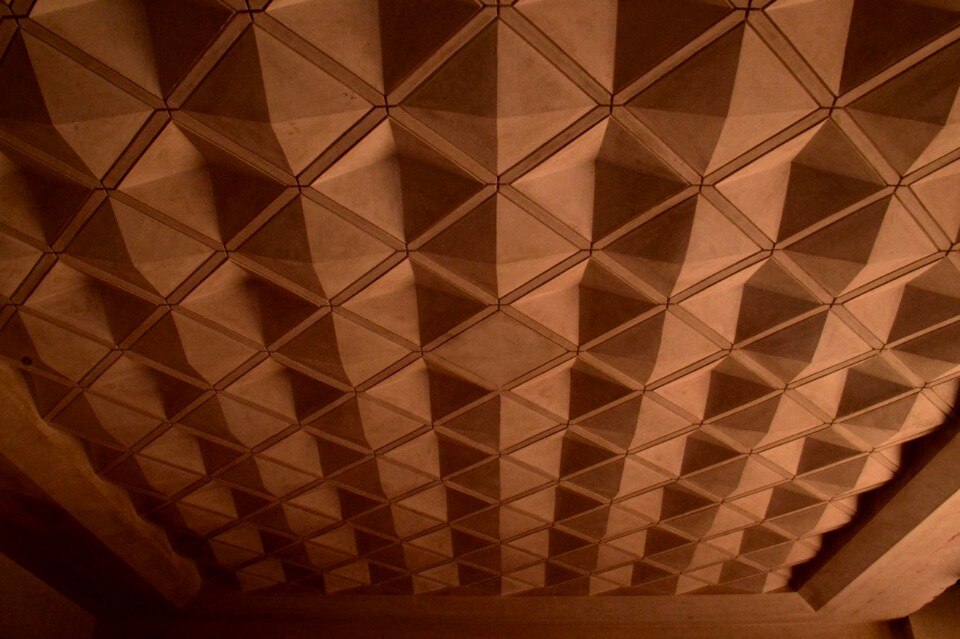 Minaret House, Noida, India
Program: housing
Architect: Choukor studio
Design team: Nilesh Bansal, Tejeshwi Bansal, Manisha Nimesh, Tarini Sharma, Gauri Prakash
Structural engieering: EBI India
Acoustics: Edge Acoustics
Automation: Smartbus
Area: 8,000 sqm
Completion: 2017